Merged into Virgin Galactic, ticker now SPCE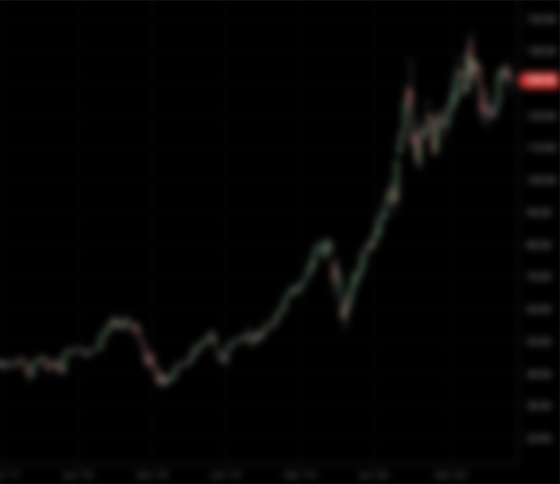 Virgin Galactic Holdings, Inc
Chamath Palihapitiya has been our Chief Executive Officer and a director since May 2017. Mr. Palihapitiya is the founder and current Managing Partner of Social Capital. Prior to founding Social Capital in 2011, Mr. Palihapitiya served as Vice President of User Growth at Facebook, and is recognized as having been a major force in its launch and growth. Mr. Palihapitiya was responsible for overseeing Monetization Products and Facebook Platform, both of which were key factors driving the increase in Facebook's user base to more than 750 million individuals worldwide. Prior to working for Facebook, Mr. Palihapitiya was a principal at the Mayfield Fund, one of the United States's oldest venture firms, before which he headed the instant messaging division at AOL. Mr. Palihapitiya graduated from the University of Waterloo, Canada with a degree in electrical engineering.
Ian Osborne has been our President and a director since May 2017. Mr. Osborne is the Co-founder and Chief Executive Officer of Hedosophia, a venture growth firm, which has invested in leading Internet and technology companies since 2012, and has co-invested with the preeminent growth equity and venture capital firms with respect to the firm's portfolio companies. Mr. Osborne has advised leading Internet and technology companies, their founders and CEOs, since 2009. Mr. Osborne is also the founder and Chairman of Osborne & Partners, a stragic advisory firm, and founder of Connaught, a financial advisory firm. Mr. Osborne also served as a Partner and Managing Director at DST Global, a family of funds investing in internet companies, that was established in 2009 and with high profile successes including Alibaba, Airbnb, Facebook, Spotify and Twitter. Mr. Osborne was educated at St Paul's School, King's College London, and the London School of Economics.
Philip Deutch has been our Chief Operating Officer since May 2017. Mr. Deutch is Partner and Chief Operating Officer of Social Capital. Social Capital invests in and starts breakthrough companies in areas including healthcare, education, financial services and enterprise. Mr. Deutch is Founder and Managing Partner of NGP Energy Technology Partners ("NGP ETP"), which has been investing in the energy technology sector since 1997. Prior to NGP ETP, Mr. Deutch was a Managing Director at Perseus, L.L.C., where he led or co-led the firm's energy investing activities and was a member of the firm's Executive Committee. Prior to working at Perseus, Mr. Deutch worked at Williams & Connolly and the M&A department at Morgan Stanley. Mr. Deutch is a board member of TPI Composites, Inc., Catapult Energy Services, Oilfield Water Logistics and a number of other private companies. Mr. Deutch holds a JD from Stanford Law School and a BA in Economics from Amherst College, where he was elected a member of Phi Beta Kappa.
Sachin Sood has been our Chief Financial Officer since May 2017. Mr. Sood has been Social Capital's Chief Compliance Officer since October 2016 and its Vice President of Finance since 2014, where he is responsible for overseeing the financial operations of Social Capital's investment entities, its affiliated management company and related entities. Prior to joining Social Capital, Mr. Sood was Vice President of Finance at e.ventures from 2012 to October 2014, where he managed the day-to-day operations of all the US entities and certain international entities. Preceding e.ventures, Mr. Sood began his career with PricewaterhouseCoopers LLP in its Venture Capital practice working with some of the Bay Area's largest venture capital and private equity funds. Mr. Sood holds a BA in Economics with a minor in Business Management from the University of California, Irvine, and is a Certified Public Accountant licensed in the State of California.
Simon Williams has been our General Counsel and Secretary since May 2017. Mr. Williams is Hedosophia's General Counsel and Chief Administration Officer. Prior to Hedosophia, Mr. Williams was legal counsel at Balderton Capital, the largest Europe focused venture fund. Prior to working at Balderton Capital, Mr. Williams was an associate in the London offices of each of Covington & Burling LLP and Morrison & Foerster LLP. Mr. Williams is a solicitor, qualified in England & Wales, having attended Nottingham Law School. Mr. Williams holds an MA and BA from the University of Nottingham.
Anthony Bates has been the Vice Chairman of our board of directors since May 2017. Mr. Bates is a Partner at Social Capital. From June 2014 until December 2016, Mr. Bates served as President of GoPro, Inc., a maker of video and photo capture devices. From June 2013 until March 2014, Mr. Bates was the Executive Vice President, Business Development and Evangelism of Microsoft Corporation, a software company. Mr. Bates was the Chief Executive Officer of Skype Inc., a provider of software applications and related Internet communications products, from October 2010 until its acquisition by Microsoft in 2011, subsequent to which Mr. Bates served as the President of Microsoft's Skype Division until June 2013. From 1996 to October 2010, Mr. Bates served in various roles at Cisco Systems, Inc., a networking equipment provider, most recently as Senior Vice President and General Manager of Enterprise, Commercial and Small Business. Mr. Bates currently serves on the board of directors of GoPro, Inc., VMware, Inc. and Ebay, Inc.
Adam Bain will serve as a director following the completion of this offering. Bain was the Chief Operating Officer of Twitter from September 2015 until November 2016, and President, Global Revenue & Partnerships from 2010 to 2015, where he was responsible for the business lines at the public company, building one of the fastest revenue ramps past $2 billion in history. In Adam's role, he oversaw 2,500 employees in 20 countries ranging from Product teams, Business Operations, Business Development and Media Partnerships, Developer Relations, Twitter's International business, and all of the go-to-market Sales teams for the advertising and data businesses. Previously, Adam was the President of the Fox Audience Network at Newscorp, responsible for monetizing all of Fox's digital assets. He started his career running product and engineering teams at Fox Sports and the Los Angeles Times. Adam earned his BA in English Journalism from Miami University, in Ohio.