Merged into NeuroRx, ticker now NRXP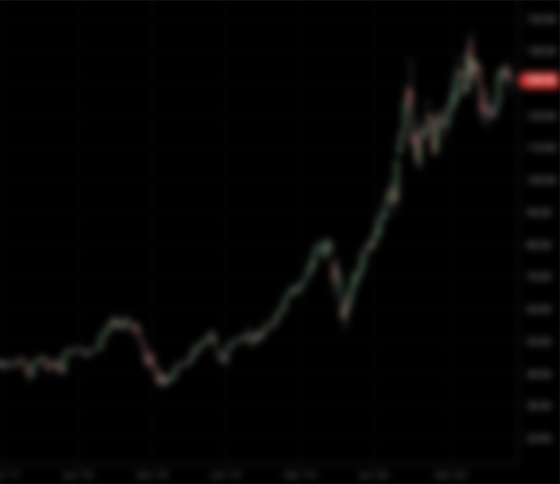 NRXP
| | | | |
| --- | --- | --- | --- |
| First | 2019-02-04 | $10.25 | |
| Merger | 2021-05-25 | $23.41 | 128% |
| Merger +6mo | 2021-11-24 | $4.50 | 56% |
| Merger +1yr | 2022-05-25 | $1.38 | 87% |
| Recent | 2023-12-01 | $0.37 | 96% |
Big Rock Partners Acquisition Corp
Raised

$50M

CIK

1719406

SPAC Ticker

BRPA

Merger

NeuroRx

Merged Ticker

NRXP

Focus

Senior Care
Richard Ackerman, our Chairman, President and Chief Executive Officer, formed BRP in 2004. BRP is an opportunistic real estate investment firm that has invested in and managed over $800 million in assets since its formation. In 2012, BRP began to focus on senior housing development as there was a distinct supply – demand imbalance and fragmentation in senior housing developers, and formed Big Rock Senior Housing, a national leader in developing and managing new Class A senior housing communities of $50 million and more. Mr. Ackerman serves as the Senior Managing Principal of BRP and Big Rock Senior Housing. Prior to BRP, Mr. Ackerman served as the Head of the Los Angeles office of Apollo, overseeing all investments on the U.S. West Coast and Japan for the global private equity firm, and in August 1999, he was appointed by Apollo as the Chief Executive Officer of Atlantic Gulf Communities Corporation (an Apollo portfolio company). Mr. Ackerman was responsible for turning around one of Apollo's largest investments, Summerville Senior Living. Summerville was then one of the largest private assisted living operators in the nation. Prior to Apollo, Mr. Ackerman served as President and co-founder of Crocker Realty Trust, a private REIT, and Crocker Realty Investors, a publicly traded REIT.
Lori B. Wittman, our Chief Financial Officer and a director, most recently served as the Executive Vice President and Chief Financial Officer of CCP, a public healthcare real estate investment trust with a diversified portfolio of triple-net leased properties focused on the post-acute sector. Ms. Wittman previously served as Senior Vice President, Capital Markets and Investor Relations of Ventas, a leading real estate investment trust with a diverse portfolio of more than 1,600 assets in the United States, Canada and the United Kingdom consisting of seniors housing communities, medical office buildings, skilled nursing facilities, hospitals and other properties. She was also formerly the Chief Financial Officer and Managing Principal of BRP and held various capital markets and finance positions with General Growth Properties, Inc., Heitman, Homart Development Company, Citibank and Mellon Bank.
Bennett Kim, our Chief Investment Officer and Corporate Secretary, has served as the Managing Principal of Big Rock Senior Housing since January 2016. Mr. Kim was also the Chief Investment Officer at BRP from May 2006 to July 2014 and was responsible for acquisitions, development, asset management, and dispositions. Mr. Kim previously served as the Head of Acquisitions for Carefree Communities, the fifth largest national owner and operator of manufactured housing communities and RV parks with 103 communities and 28,000 sites. He also previously served as a Vice President at Apollo and was responsible for new investments and investment management including the development of a $400 million mixed-use project that consists of two hotels, two condominium towers, retail, office and structured parking. Mr. Kim also formulated work-out strategies for one of the largest assisted living companies in the nation while at Apollo. Mr. Kim was also an Assistant Vice President at Oaktree Capital Management, where he evaluated and executed investments in the U.S. and Japan for funds then totaling $1.7 billion of equity.
Richard J. Birdoff, who will serve as one of our directors commencing on the date of this offering, has served as President of RD Management and Realty Investors Development Corp. ("RD Management"), a privately held retail real estate developer and manager, since January 2015. Mr. Birdoff is responsible for all aspects of the day-to-day operations of the company including development, construction, acquisitions, sales and dispositions. Mr. Birdoff joined RD Management in 1991 as a principal and Executive Vice President and since 1994, he has developed in excess of 10,000,000 sq. ft. of shopping centers. Mr. Birdoff previously served on the Board of Directors of Crocker Realty Investors, a Florida based publicly held real estate investment trust.
Michael Fong, who will serve as one of our directors commencing on the date of this offering, serves as the Chairman and Chief Executive Officer of JF International Ltd., a private equity firm he founded since 2003. JF International invests and manages a diversified portfolio of worldwide investments in real estate and operating companies. In 2015, JF International joined with BRP to invest in the luxury senior housing sector. Mr. Fong was previously the Managing Director of The ALJ Group, which is based in Jeddah, Kingdom of Saudi Arabia and is one of the largest privately held business enterprises in the Middle East. Mr. Fong also previously served as the President of Jaymont Properties, Inc., a real estate development and management company with a substantial portfolio of premier office and mixed used properties located in the central business district of major cities such as New York, Boston, San Francisco, Orlando, Chicago, and Miami. Mr. Fong also previously served in management positions with Intercap Investments, Inc., Interfin Investments, Inc., DuPont Walston, Inc. and EDS.
Stuart F. Koenig who will serve as one of our directors commencing on the date of this offering, has over forty years of diversified experience in the real estate, investment banking and financial services industries. Mr. Koenig most recently served as a Senior Partner in the real estate division of Ares Management, LP, a global alternative asset manager with over $100 billion of assets under management, from 2013 to 2016. Mr. Koenig served as Chair of the Investment Committees of the real estate funds of Ares, which collectively had $8 billion under management. From 1995 to 2013, Mr. Koenig served as the Global Chief Financial Officer, Chief Administrative Officer and Senior Partner of AREA Property Partners, a global real estate investment and asset management firm that raised and invested approximately $14 billion of client equity in more than 600 transactions across all sectors of real estate. Mr. Koenig helped negotiate and execute the sale of AREA to Ares Management in 2013. Prior to AREA, Mr. Koenig worked in various positions in investment banking including Goldman Sachs & Co. (1986-1994) and EF Hutton Inc. (1981-1986).
Albert G. Rex, who will serve as one of our directors commencing on the date of this offering, has served as the Managing Director of Walker & Dunlop, a commercial real estate finance company, since May 2012. In this role, Mr. Rex has been involved in over 1500 loans totaling more than $15 billion in transactions. Mr. Rex has over 40 years of experience in the financing and equity aspects of commercial real estate development throughout the U.S. with a focus on the Southeast region. Mr. Rex spent the majority of his career as a Managing Partner with Carey Kramer, a company he helped found in 1983 and ultimately owned solely from 2001 until it merged with Collateral Real Estate Capital in 2005. Collateral later merged with Laureate Capital, LLC in 2007, to form Grandbridge Real Estate Capital, LLC, a wholly-owned subsidiary of BB&T.
Troy T. Taylor, who will serve as one of our directors commencing on the date of this offering, has served as President of Algon Group, an advisory firm he founded, since 2002. Algon Group is a specialized financial firm providing sophisticated financial advisory services to stakeholders with complex, challenging, and financially distressed situations. Mr. Taylor has 25 years of experience including investment banking, restructuring (both in Chapter 11 and out of court) and senior management. Mr. Taylor has served as the Chief Restructuring Officer, Chief Executive Officer or Lead Financial Advisor in a broad range of industries including manufacturing, distribution, hospitality, real estate and retail. He has also served as a member of the Board of Directors of several public and private companies, including Keystone Consolidated Industries, Inc., Barjan, Inc., and 1-800-AutoTow, Inc. He currently serves as Vice Chairman of Hyperion Bank located in Philadelphia. Before 2002, Mr. Taylor served in various capacities with GMA Partners, Inc., KPMG Peat Marwick, LLP, Morgan Keegan & Company, Inc., Oppenheimer & Co., Inc. and Thomson McKinnon Securities, Inc.