Merged into Global Blue, ticker now GB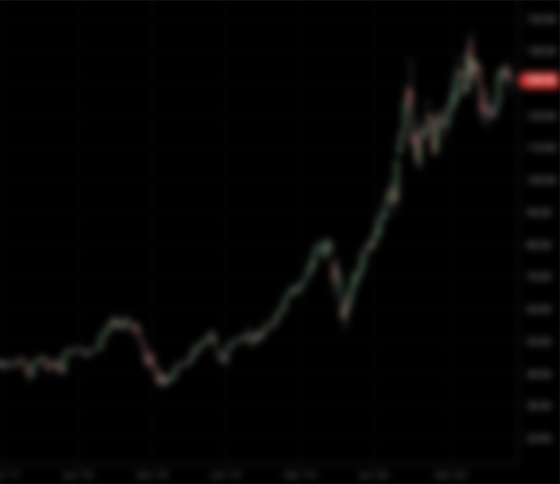 Far Point Acquisition Corp
Thomas W. Farley has been our Chief Executive Officer, President and Chairman of the Board since May 2018. Mr. Farley served as President of the NYSE Group of Intercontinental Exchange Inc. ("ICE") from May 2014 until May 2018. Mr. Farley's responsibilities included leading all operations for the New York Stock Exchange (the "NYSE") and managing a diverse range of equity and equity options exchanges, comprising the largest equities listing and securities trading venue in the world. Mr. Farley joined the NYSE in November 2013 when ICE acquired NYSE Euronext. Prior to becoming President of the NYSE in May 2014, he served as the Chief Operating Officer. Mr. Farley has agreed with ICE that, following his service as President of the NYSE, he will provide limited advisory and other services upon request to ICE until February 2019. Prior to joining the NYSE, Mr. Farley served as Senior Vice President of Financial Markets at ICE, where he oversaw the development of several businesses and initiatives across ICE's markets. Mr. Farley joined ICE in 2007 as the President and Chief Operating Officer of ICE Futures U.S., formerly the New York Board of Trade. He also represented ICE on the Options Clearing Corporation Board of Directors. Prior to joining ICE, Mr. Farley was President of SunGard Kiodex, a risk management technology provider to the derivatives markets and prior thereto served as the business unit's Chief Financial Officer and Chief Operating Officer. Mr. Farley has also held various positions in investment banking at Montgomery Securities and in private equity at Gryphon Investors. Mr. Farley holds a Bachelor of Arts degree in Political Science from Georgetown University and is a Chartered Financial Analyst. We believe that Mr. Farley's extensive knowledge and experience in connection with our capital markets and with the financial services industry and participants in that industry will provide us a unique opportunity to explore and review potential business combination opportunities.
David W. Bonanno has been our Chief Financial Officer and a director since March 2018. Mr. Bonanno is a Managing Director at Third Point where he is responsible for analyzing private investment opportunities across a broad range of industries including Fintech, financial services, telecommunications, energy and real estate. Mr. Bonanno is also responsible for analyzing investment opportunities in public credit and equity markets. Over his nearly ten-year career at Third Point, Mr. Bonanno has been responsible for over $850 million in private equity investments. Mr. Bonanno is the primary investment professional responsible for the Third Point Hellenic Recovery Fund L.P., a $750 million private equity style vehicle exclusively dedicated to illiquid growth investments in Greece and Cyprus. Mr. Bonanno currently serves as a director of Social Finance, Inc. (SoFi), Energean Oil & Gas PLC (LSE: ENOG) and Hellenic Bank PCL. Mr. Bonanno previously served on the boards of Neptune Financial, Inc. and Tollerton Investments Limited which held a 51% stake in Play Communications S.A. prior to its public listing on the Warsaw Stock Exchange in July 2017. Mr. Bonanno serves or has served as a director for companies which have collectively issued over $20 billion in debt and more than $2 billion in equity in both public and private markets. Prior to joining Third Point, Mr. Bonanno was a Private Equity Associate at Cerberus Capital Management, L.P from 2006 to 2008 and an analyst in Restructuring and Reorganization Advisory Group at Rothschild Inc. from 2004 to 2006. Mr. Bonanno graduated cum laude from Harvard University in 2004 with an A.B. in Psychology. Mr. Bonanno's qualifications to serve on our board of directors include his extensive investment experience at Third Point, his current and prior board experiences and his extensive network of contacts in the Fintech sector.
Stanley A. McChrystal will become a director immediately prior to the listing and trading of our securities on the NYSE. General McChrystal is a retired United States Army general. From June 2009 to June 2010, General McChrystal served as Commander, International Security Assistance Force (ISAF) and Commander, U.S. Forces Afghanistan (USFOR-A). From August 2008 to June 2009, General McChrystal served as Director, Joint Staff and from 2003 until 2008 as Commander of the Army's Joint Special Operations Command (JSOC). General McChrystal is the founder of the McChrystal Group LLC, a privately held global services and leadership development firm based in Alexandria, VA, and has served as its Managing Member since 2010. He also currently serves as a director of FiscalNote, a privately held legislative and regulatory analytics firm headquartered in Washington DC as well as JetBlue Airlines, and Deutsche Bank US Corporation, both headquartered in New York City. He is also an advisor to General Atomics. Within the last five years, General McChrystal served on the boards of Knowledge International, Navistar International Corp. and Siemens Government Technologies. He also served as chairperson of The Yellow Ribbon Fund, a non-profit organization committed to helping wounded veterans and their families. General McChrystal is a senior fellow at Yale University's Jackson Institute for Global Affairs, where he teaches a course on Leadership in Operation. He is also the chair of Service Year Alliance, a project of Be The Change and the Aspen Institute, which envisions a future in which a service year is a cultural expectation and common opportunity for every young American. General McChrystal has been asked to join our board because of his significant leadership and management experience.
Nicole Seligman will become a director immediately prior to the listing and trading of our securities on the NYSE. Since August 2016, Ms. Seligman has been a member of the board of Viacom, Inc., where she chairs the Nominating and Governance Committee. Since January 2014, Ms. Seligman has been a member of the Board of WPP plc, where she has served as Senior Independent Director since April 2016. Ms. Seligman has additionally served as Chairman of the Board of The Doe Fund, a NYC non-profit organization, since 2017. Until March 2016, Ms. Seligman served as the President of Sony Entertainment, Inc. (beginning in 2014) and of Sony Corporation of America (beginning in 2012), and as Senior Legal Counsel of Sony Group (beginning in 2014). Ms. Seligman had previously served as Executive Vice President and General Counsel of Sony Corporation from 2005 to 2014. She joined Sony in 2001 and served in a variety of other capacities during her tenure. Prior to joining Sony, Ms. Seligman was a partner in the litigation practice at Williams & Connolly LLP in Washington, D.C., where she worked on a broad range of complex civil and criminal matters and represented a wide range of clients, including President William Jefferson Clinton. Ms. Seligman joined Williams & Connolly in 1985. She served as law clerk to Justice Thurgood Marshall on the Supreme Court of the United States from 1984 to 1985 and as law clerk to Judge Harry T. Edwards at the U.S. Court of Appeals for the District of Columbia Circuit from 1983 to 1984. She graduated magna cum laude from Harvard Law School, where she was a winner of the Sears Prize. Ms. Seligman has been asked to join our Board because of her independence, her broad experience at a major global public company, her significant contributions to other corporate boards, and her exceptional achievements in the legal profession.
Laurence A. Tosi will become a director immediately prior to the listing and trading of our securities. Mr. Tosi is the Founder and Managing Partner of Weston Capital Group, LLC, a diversified capital platform with a focus on technology enabled businesses and industries. From 2015 until 2018, Mr. Tosi served as the Chief Financial Officer of Airbnb Inc., a privately held company which operates the world's largest digital marketplace and hospitality service for alternative accommodations. Mr. Tosi served as the Chief Financial Officer, Senior Managing Director and a member of the Management Committee of The Blackstone Group, L.P. from 2008 to 2015. From 2006 to 2007, Mr. Tosi was a Managing Partner of Merrill Lynch & Co. (now Bank of America Merrill Lynch) where he held several senior operating roles over his 9-year tenure from 1999 to 2008. At Bank of America Merrill Lynch, Mr. Tosi served as the Chief Operating Officer of Global Markets & Investment Banking from 2006 to 2008. His operating responsibilities included investment banking, equities, fixed income, private markets, technology and corporate development/strategy. Prior to that role, Mr. Tosi. served as the Finance Director, Principal Accounting Officer and Chief Financial Officer of the operating businesses of Bank of America Merrill Lynch and of various Merrill Lynch Investment funds. Mr. Tosi holds a J.D. (finance/taxation), a M.B.A. (global finance/economics), and a B.A. (government/theology) from Georgetown University where he currently sits on the Board of Directors and is a frequent lecturer on entrepreneurship and capital investing. Mr. Tosi has been asked to be a Director to leverage his extensive experience in investing and significant responsibilities and experience operating some of the world's largest financial and ecommerce companies as well as his prolific entrepreneurship founding and early stage investing in some of the most successful and fastest growing companies in financial and technology.