Merged into Reviva Pharmaceuticals, Inc., ticker now RVPH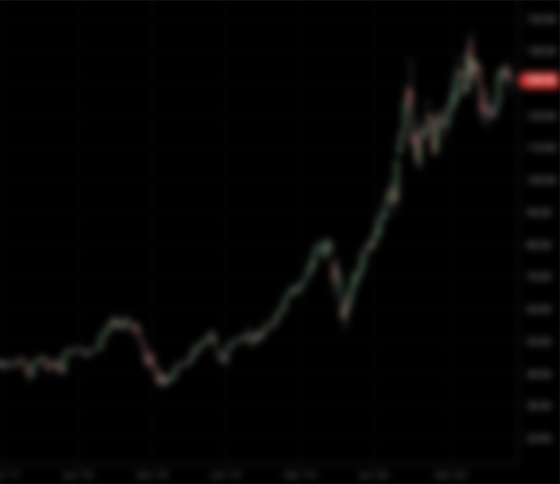 TZAC
Completed
Reviva Pharmaceuticals, Inc.
Parag Saxena, our Chairman, has extensive investment experience in the U.S. and in the Indian subcontinent. Mr. Saxena co-founded Vedanta Management LP (or Vedanta) and NSR Advisors, private equity investment management firms, in 2006 which currently collectively manage over $1 billion in assets. He is the Managing Partner and Chief Executive Officer of both firms. Previously, he was Chief Executive Officer of INVESCO Private Capital (and its predecessor firms), a venture capital firm in the U.S. During his 23-year tenure, over 300 investments were made, including Amgen, Costco, PictureTel, Polycom, Staples and Starbucks. Mr. Saxena led more than 90 investments for INVESCO Private Capital (and its predecessor firms), a third of which went on to become public companies. These investments include Alkermes, Celgene, Genomic Health, Indigo, Masimo, Transgenomic, Xenon Pharmaceuticals, Amber Networks, ARM Holdings, MetroPCS, and Volterra. Mr. Saxena has served on committees advising the Prime Minister of India on foreign direct investments, and the Planning Commission of India on venture capital. He was also a Director of the Indian Institute of Technology, Bombay's Heritage Fund as well as a Trustee of the Bharatiya Vidya Bhavan. He is on the Advisory Board of the Center for Advanced Studies on India at the University of Pennsylvania and is on the Indian Advisory Council of Brown University. Mr. Saxena was the President of TiE Tri-State (NY, CT, NJ) from 2003 to 2010. He was also on Mayor Bloomberg's Applied Sciences NYC Advisory Committee. Mr. Saxena received an M.B.A. from the Wharton School of the University of Pennsylvania. He earned a B.Tech. from the Indian Institute of Technology, Bombay and an M.S. in Chemical Engineering from the West Virginia College of Graduate Studies.
We believe Mr. Saxena's deep financial, entrepreneurial and business expertise and extensive experience as a member of the boards and board committees of other public companies qualifies him to serve on our board of directors.
Rahul Nayar has served as our Chief Executive Officer and has been a member of our board of directors since inception. Mr. Nayar has significant experience and relationships with the PE industry in India and with Indian companies interested in accessing the US capital markets. Mr. Nayar founded Shree Capital Advisors, an India focused cross border consulting firm in 2007, where he provides consulting services to large global PE investors focused on the secondary PE market in India. Since 2007, he has provided India consulting services to one of the largest global secondary private investors managing approximately $38 billion. In 2012, he advised on the NYSE IPO of an Indian rice packaged foods company, which raised $90 million, and was the first every non-technology direct listing of an Indian company in the U.S. He worked with various SPAC management teams, to assist them with sourcing Indian transactions, including ROI Acquisition Corp II, in 2015. From 2005 to 2007, Mr. Nayar was Executive Director in the Strategic Solutions Group at UBS Investment Bank in New York, where he led corporate finance solutions for UBS's corporate clients across industries such as insurance, media, finance, industrial and technology. From 1994 to 2005, Mr. Nayar worked at GE Capital Market Services and was the Managing Director for equity monetization and corporate finance, advising on over $20 billion of large structured transactions, including the execution of the largest REIT equity monetization at the time ($1.1 billion, Regency Centers). He was also involved in managing $200 million of high yield investments and was the risk manager for the $3 billion off-balance sheet asset-backed portfolio of a subsidiary of GE Capital Market Services. We believe Mr. Nayar extensive executive experience and leadership in India related secondary PE transactions in particular and his experience with the US IPO market previously qualifies him to serve on our board of directors.
Gonzalo Cordova has served as our Chief Financial Officer since inception. Mr. Cordova has been a Partner at Vedanta since 2006 and manages the firm's Collateralized Financial Obligation, a $275 million structured Private Equity fund of funds. He is a member of the firm's investment committee, including having responsibilities for monitoring and selecting fund investments. Before joining Vedanta, Gonzalo was a Senior Portfolio Manager at Citigroup Asset Management in New York where he was a Director and managed all collateral bond obligation funds (CBO's) with emerging markets collateral. He joined Citigroup in 1986 in Switzerland in the Private Bank Investment Services area and was a Portfolio Manager of Global Fixed Income and Balanced funds. A member of various investment policy committees, he was also an Investment Counselor, specializing in emerging markets and derivatives transactions, and lead a $50 million private placement note issue. At Citigroup Asset Management, he helped launch and manage various local, regional and global fixed income funds for over 10 years, in addition to taking on overall responsibility for $650 million in CBO's. Prior to joining Citibank, Gonzalo worked at Business International S.A. in Geneva, where he was Associate Director of the Human Resources Division, with responsibility for compiling and marketing cost-of-living and executive compensation studies. He has also been an Adjunct Professor at Webster University in Geneva and John Jay College in New York. Gonzalo earned his B.A. and M.A. degrees in economics from the University of Florida and a Diplôme d'Etudes Approfondies in economic policy from Institut d'Etudes Politiques in Paris. He received his PhD in economics from the City University of New York, where he concentrated in environmental and financial economics. He holds a Chartered Financial Analyst designation.
Atanuu Agarrwal has served as our Vice President since inception. Mr. Agarrwal has been an investment professional, currently as a senior associate, at NSR Advisors and Vedanta since 2012. He works closely on investments worth over $500 million across financial services, education, telecom, pharmaceutical and media sectors. These include: (i) a financial services platform to invest in PNB Housing Finance, which platform subsequently sold to Carlyle in 2015 resulting in a highly profitable exit for NSR Advisors; PNB Housing Finance later went public in India; (ii) NSR's investments in Beaconhouse, a large network of K-12 schools present in 7 countries, and Varsity Education Management, a leading service provider to K-12 schools and colleges in India; (iii) early stage investments in the SAAS and medical devices sectors for Vedanta. From 2011 to 2012, Mr. Agarrwal was part of the investment banking team at Credit Suisse where he was part of the successful $3 billion acquisition of a stake in a Portuguese utility, EDP, by China Three Gorges, which at that time was the largest ever China-into-Portugal cross-border investment. Mr. Agarrwal holds a B.tech and M.tech in Materials Science from the Indian Institute of Technology, Bombay where he completed a dissertation on the applications of Graphene in drug delivery systems and co-authored a paper in the prestigious Journal of Magnetism and Magnetic Materials.
William I. Campbell, our independent director as of the date hereof, is the Founder, and has been the President, of Sanoch Management, a consulting and seed investment firm that invests in financial companies, start-up companies, and venture capital firms, since January 2000. He is also serves as Senior Operating Advisor for NSR Advisors. Mr. Campbell is the former Chairman of the Card Services Unit of JPMorgan Chase, where he was most recently a senior advisor to the Chairman and CEO. From 2005 to 2007 he served as Chairman of Visa International, leading the organization to its IPO in 2008, the largest in U.S. history at such time. Prior to his executive roles at JPMorgan Chase and its predecessors, Mr. Campbell oversaw Citigroup's Global Consumer Business, including global branch banking and credit cards. He became Chief Executive Officer of Global Citibank in 1996 and Chief Executive Officer of Citigroup's Global Consumer Business in 1997. Before joining Citicorp in 1995, Mr. Campbell spent 28 years at Philip Morris, where he served in several prominent positions, including Chief Executive Officer of Philip Morris USA and President of Philip Morris Asia Pacific. Mr. Campbell earned a Bachelor's Degree in Economics from the University of Alberta and a Master's Degree in Business Administration from the University of Western Ontario. He is Vice Chairman of the Brooklyn Academy of Music and is also a member of the executive committee of The Byrd Hoffman Water Mill Foundation as well as a member of the Canadian Advisory Board to the Woodrow Wilson Institute. We believe Mr. Campbell's extensive experience in general management and corporate finance across marquee multinational corporations qualifies him to serve on our board of directors.
Nina Shapiro, our independent director as of the date hereof, is a Senior Operating Advisor for NSR Advisors. Ms. Shapiro is the former Vice President Finance and Treasurer of the World Bank Group's International Finance Corporation (IFC). She was appointed Treasurer in 2000 and Vice President Finance in 2003, and held those titles until she retired in 2011. In those roles Ms. Shapiro managed IFC's funding, liquid asset investments, asset liability management and the Corporation's initiatives in structured finance and in local currency and risk hedging instruments. She has also held several prominent positions at the World Bank including Senior Financial Analyst for Asia Infrastructure and Director of Project Finance and Guarantees, where she developed the Bank's partial risk guarantee instrument in project finance and the partial credit guarantee in capital market transactions. Ms. Shapiro currently serves on the boards of Man Group, RusRail Leasing, African Minerals and is a member the World Bank Group Pension Board. She holds an MBA from Harvard Business School, where she received a Sheldon Fellowship, and a Masters in Planning from Harvard Graduate School of Design. In 2010, she received the Euroweek Lifetime Achievement Award for her contributions to the capital markets. We believe Ms. Shapiro's strong expertise in finance and international and domestic business transactions, in particular those with Indian exposure, qualifies him to serve on our board of directors.
Vikas Thapar, our independent director as of the date hereof, has over 25 years of experience in direct private equity investing, managing funds, privatization advisory and syndications in global emerging markets and India. He is currently one of the founding board members of Kitara Capital (and its holding company Halcyon Capital Holding Co. SAOC), an Oman & Dubai based private equity holding company founded in 2009, with investments in private and public equity across India and the Middle East. Mr. Thapar co-founded the Leverage India Fund LLC in 2005, a $150 million private equity fund, which has exited most of its investments across a variety of sectors including media, pharmaceuticals and healthcare, consumer goods and infrastructure. Prior to that, Mr. Thapar held several senior positions with the International Finance Corporation, the investment arm of World Bank, over a period of 20 years. Mr. Thapar was head of IFC's European office in Paris, France (1996 – 2001), Head of IFC's Central European office based in Prague (1990 – 1996) as well as Principal Investment Officer for East Asia and Pacific, Middle East & N. Africa (1981 – 1990) based in Washington, DC. During that time, he was also a member of the Board of several PE funds and financial institutions and advised governments on privatization advisory and capital markets reforms. He has completed the Advanced Executive Management Program at Harvard University, has an M.B.A. from McGill University in Canada and a B.Tech. in Electrical Engineering from the Indian Institute of Technology (IIT), New Delhi. Mr. Thapar has been a member of the Board of Directors of the Salzburg Global Seminar, a non-profit organization based in Salzburg, Austria and Washington, DC since 2010. We believe Mr. Thapar's expertise in investment, management and mergers and acquisitions over various industries as well as experience with SPACs qualify him to serve on our board of directors.