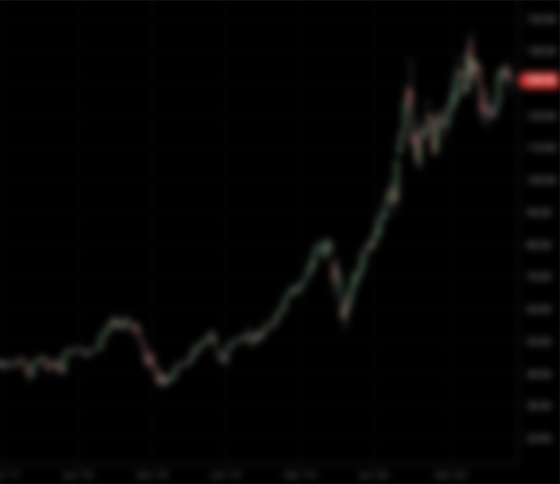 ALAC
Definitive Agreement
SolarMax Technology, Inc
Alberton Acquisition Corp
Bin (Ben) Wang , 60, Managing Director of Eon Capital International Ltd, a Hong Kong-incorporated corporate advisory service company since 2007. In this role, he has advised many companies in mergers and acquisitions and project financing including China Railway Rolling-stock Corp. (CRRC), Weifang Hengan Radiator Group Co. Ltd., Shandong Shiheng Special Steel Group Co. Ltd., Shandong Tiantong Food Co., Ltd., American Lorain Corp., China New Media Corp. and Sino-Gas International Holdings. Ben began his financial career in 1994 with Chemical Bank, as market segment manager for the Asian market. He then served as Vice President and Team Leader of Chase International Financial Services after Chemical Bank's merger into Chase in 1996 and later combination into JP Morgan Chase in 2000. He continued his service at JP Morgan Chase with a broad range of management responsibilities in the development and growth of the bank's international business until 2006. Ben graduated from Northwestern Polytechnic University in 1980, received his M.S. degree in Mechanical Engineering from Xi'an Jiaotong University in 1983 and he obtained his MA in economics from Illinois State University in 1992. Ben has advised clients on many cross-border mergers and acquisitions transaction and has rich experience working with C-suite executives and negotiating transactions. Ben's qualifications to serve as Chairman, Chief Executive Officer, and director include his substantial experience in mergers and acquisitions as well as his expertise and resources in financing and deal sourcing.
Keqing (Kevin) Liu , 59, Partner, ACL Equity, a financial services company in Beijing, China, where he focuses on deal origination and cross-border mergers and acquisitions since June 2018. He began his career in 1983 at Agricultural Bank of China Jiangxi Provincial Branch as a project manager in a portfolio co-funded by the World Bank, until 1993; from 1993 to 2001, a Senior Manager and Senior Economist at China Merchants Bank head office, Shenzhen, he led a project finance team to manage a portfolio exceeding US$1 billion; a member of the bank's Mid-Term Development Strategies Working Group from 1997 to 2000, he represented the bank at the World Bank and International Monetary Fund annual meetings in Washington D.C.; from 2002 to 2004, he co-headed the International Department, Shenzhen Commercial Bank (now Ping An Bank) head office, to fund cross-border transactions and collaborate with more than 600 prime financial institutions worldwide; from 2005 to 2007, he was Consultant, CITIC Capital, Hong Kong, an investment banking arm of CITIC Group, one of China's largest finance holding conglomerates, active in investment due diligence; in 2007, he founded Nanchang GlobeVision Investment, a company investing in carbon-dioxide emission reduction projects that generate saleable certified emission reduction credits, and served as Chief Executive Officer of such company from 2007 to 2010; from 2010 to June 2018, he was Partner, Wealth Assets and Capital (formerly Wealth Business Consultancy), Hong Kong, engaged in deal sourcing and due diligence. He has served as Adjunct Researcher, European Studies Center, Zhejiang University, one of China's top institutions of higher learning. He holds a Bachelor of Economics in Statistics from Jiangxi University of Finance and Economics, China, in 1983. Kevin's qualifications to serve as a Chief Financial Officer and a director include his 35-year international finance management and due diligence experience and deal-sourcing capability due to his high-level and extensive relationships with banks. His deal sourcing capability and extensive due diligence experience will greatly benefit the Company.
Guan Wang , 41, Executive Director, Sinobay (Hong Kong) Commercial Real Estate & Management Co, Ltd, Shenzhen, China, since 2005. She has been in charge of Sinobay's major investments for 13 years since its inception in 2005. From 2003 to 2005, she served as Director of Human Resources at Union Economic and Trading Investment Co. Ltd, Shenzhen, China, where she was responsible for the company's human resource development, designing and improving the company's organizational structure, and cultivating its corporate culture. From 1999 to 2002, she was an assistant in the Human Resources Division at CR Vanguard, a large national supermarket chain in China, a subsidiary of China Resources, a Fortune Global 500 company. Guan received her Bachelor of Science in Computer Application from Shenyang Aerospace University in China in 1999. Guan's qualifications to serve as Secretary, Treasurer and a director include her work and investment management experience and her experience in human resources management in terms of evaluating top management of companies.
Howard Jiang , 60, Partner at the law firm, White and Williams LLP, since 2017. He began his career at Baker & McKenzie LLP New York office in 1990 and later served as a partner there. Prior to joining White and Williams, during the last five years, he was also a partner at Locke Lord LLP and Seyfarth Shaw LLP. Howard's practice focuses on capital markets and mergers and acquisitions. He has extensive transactional experience in structuring deals, designing exits and financial products for complicated financing purposes, including mergers and acquisitions, project finance and credit workout situations. He has participated in many projects, including IPOs, public buy-outs and going private transactions. He participated in establishing the joint venture between GM and Shanghai AutoWorks. He lead the legal team that assisted in the establishment of many US and European multinationals' operations and acquisitions in China, including American Standard, Trane and Wabco. He advised Fresenius, the leading German managed-care provider in its acquisition of MedPartners operations in North American and Europe. He advised a consortium in the acquisition of Digital Domain, which was later injected into a Hong Kong listed company. He worked on project finance deals such as the FLAG submarine cable project and a cruise ship terminal in the US British Virgin Islands. He was active in rollup transactions and buyouts advising clients in telecom and sports equipment fields. He advised on Shandong Huaneng Power's IPO on the New York Stock Exchange, the first Chinese ADR offering in the world. In addition, Howard has been a director of Daqing Hawkland Technology Investment Corp. since 2010, a currently inactive company that previously made investments in emerging manufacturing companies and exited its last portfolio investment in 2016. Howard's transaction experience spans manufacturing, pharmaceuticals and nutraceuticals, biopharmaceuticals, medical device, utilities, heavy equipment manufacturing, fulfillment operations, internet technologies, entertainment and media, movie production and post production, power generation and infrastructure development projects as well as location based entertainment projects. He has broad connections in the investment community and access to deal flow. We believe that his capital market and M&A expertise as well as his connections will be beneficial to the Company. Howard obtained his JD from Columbia University Law School in 1992; Master in International Banking and Finance from Columbia University in 1989; Master of Corporate Finance from Webster University, Switzerland in 1988. He obtained his BA in English Literature from Shanghai University of International Studies in 1982. Howard is serving as a director with the approval of White and Williams LLP in his personal capacity and will not provide legal services to the Company. He will recuse himself from all board decisions related to White and Williams LLP and its engagement by the Company. Howard's qualifications to serve on the board of directors include his experience as legal advisor to public and private businesses, his global connections in a wide variety of industries and his expertise in negotiating and consummating mergers and acquisitions.
John W. Allen , 80, Chairman and Chief Executive Officer, since 1994, of Greater China Corporation, a company providing global investment banking services. Since 2008, he has also served as President of Spring Investment Corporation, a Family Investment firm. He has participated in more than 50 investment transactions in the U.S., Canada, Asia, Europe and throughout Latin America. He has served on a number of boards of public and private companies and foundations. Since December 2014 he has been an Independent Director and Chairman of the Audit Committee of Enssolutions Group Inc. a public company listed on the Toronto TSXV exchange. John began his financial career with the Bank of Boston where he eventually ran the international investment subsidiary, Boston Overseas Financial Corporation. He joined Schroder Bank and Trust Company as Assistant to James D. Wolfensohn (former President of the World Bank Group). He also served as a Trustee of the Soros Open Society Institute and as one of three Trustees of the International Science Foundation with George Soros and Nobel Laureate James Watson from 1990 to 2005. He is currently a member of the Advisory Board of the World Policy Institute and a former member of the Business Council of the United Nations. He also served as Chairman of the Board of AIESEC Yale and AIESEC U.S., an international student exchange program. He is currently a Trustee of the Chinese Cultural Foundation and founding member of the China Investment Group. John received his BA from Yale University in 1961 and his MBA from Harvard Business School in 1965. John's qualifications to serve as a director include his experience as a board member of public and private companies in a wide variety of industries and countries and his years of venture and investment experience.
Harry Edelson , 85, CFA, CCP, CDP, President since 1980 of Edelson Technology, Inc., a company involved in consulting, fundraising, M&A, and investments. From 1984 until 2005 was an advisor and consultant for 10 multinational corporations (AT&T, Viacom, 3M, Ford Motor, Cincinnati Bell, Colgate-Palmolive, Reed Elsevier, Imation, Asea Brown Boveri and UPS). During this time he managed four technology-oriented strategic venture capital funds for the aforementioned 10 companies using corporate rather than pension money. He has served on over 150 boards of directors, 12 as chairman. At some time in the past five years, Harry Edelson served as a director of four private companies, Airwire, PogoTec, eChinaCash, Pathway Genomics, and one public company, China Gerui. Executive positions in industry include Senior Systems Computer Engineer for Unisys, Transmission Engineer for AT&T (1962-1967), CTO for Cities Service (1967-1970) and Director of Marketing for a terminal manufacturer serving the nascent internet industry (1971-1973). His experience in technology led him to a 12 year career as a securities analyst on Wall Street covering telecommunications, computers, and office equipment for three leading investment banking firms in the 1970s and 1980s. Harry obtained a BS in Physics from Brooklyn College in 1962, MBA from New York University Graduate School of Business in 1965, and completed a Graduate Program in Telecommunications Engineering at the Cornell Graduate School of Electrical Engineering in 1966. In 2007, Harry served as Chairman and Chief Executive Officer for China Opportunity Acquisition Corp., a SPAC that raised $40 million and merged with China Gerui in 2009. Harry's qualifications to serve as a director include decades of experience on Wall Street and various venture capital ventures. He has SPAC experience, vast board experience, and participated in numerous M&A transactions.
Ms. Guan Wang was appointed to serve as the sole director of the Company at inception. Each other aforementioned director was appointed to serve as a member of the board of directors of the Company in July 2018.