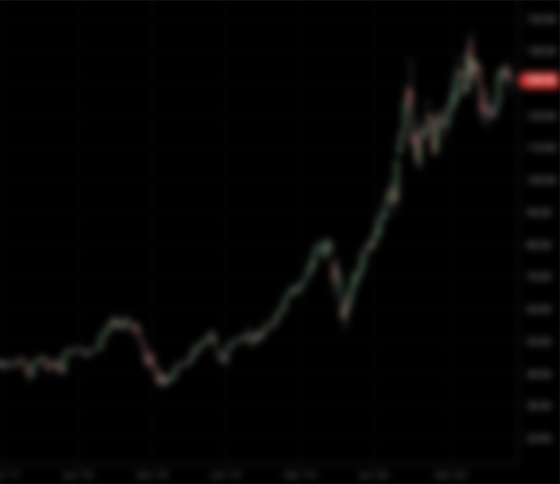 AGBA
Definitive Agreement
Certain Platform Businesses of TAG Companies
Raised

$40M

CIK

1769624

Focus

Healthcare, Education, Entertainment, Financial Services
Gordon Lee. Gordon Lee has been our Chief Executive Officer and director since October 2018. Mr. Lee has over 27 years of experience in the education, IT, and entertainment industries and with startup businesses. Since June 2015, he has been an advisor of Victoria Educational Organization ("Victoria"). Having seven kindergartens and one nursery school, Victoria is the leading provider in Hong Kong of high quality education for over 3,500 children. Victoria was the first kindergarten to introduce English teachers into the classroom, and to establish a collaborative, co-teaching environment with Chinese and English native speaking teachers working side by side. In February 2016, Mr. Lee founded Causeway Bay CLC, which provides extracurricular activities for Victoria Kindergarten students, such as: STEM (Science, Technology, Engineering and Mathematics) program, soccer and other outdoor/indoor activities. In May 2010 Mr. Lee co-founded Soliton Holdings Limited, one of the first music streaming applications in Hong Kong and Macau. Prior to that, Mr. Lee co-founded and was the Business Development Director of Aspect Gaming from May 2007 to December 2010. Aspect Gaming is a game developer that brings offline games to online platform including lottery, casino and social gaming. ) From October 2001 to February 2007 Mr. Lee served as an Executive General Manager of Mocha Slot Group Limited, a member of Melco PBL Entertainment (Macau) Limited- a NASDAQ listed company. Mocha Club is one largest non-casino based operations of electronic gaming machines in Macau. Prior to Mocha Club, Mr. Lee co-founded Elixir Group Limited (listed in AMEX: EGT), which was established in 2002 as a gaming focused IT solution provider (including a slot machine businesses). Elixir Group Limited operates in 32 countries and generated over 250 million Euros in 2017. Mr. Lee obtained his Bachelor of Science in Computer Science Degree in 1991 and his Master of Science in Computer Science Degree in 1992 from Rensselaer Polytechnic Institute.
Vera Tan. Vera Tan has been our Chief Financial Officer and director since February 2019. Ms. Tan has over 18 years of experience in deal origination, direct investments, banking, structured finance, asset management and law. Since 2018, Ms. Tan has been the Managing Director of CMSC Capital Partners, a Hong Kong licensed asset management firm and the Founder and Managing Partner of VAM Advisory Limited, a strategic and management consulting firm. From March 2015 to April 2018, Ms. Tan was the Head of Hong Kong Global Markets Debt Compliance for Deutsche Bank AG, managing a total of eight different business lines across corporate treasury sales, FICC trading, institutional sales, special situations, structured finance, distressed trading, treasury and pool. During the period of March 2011 to October 2014, Ms. Tan co-founded and acted as Managing Director of Client Solutions at Sun Hung Kai Financial, a leading financial services institution in Hong Kong. Ms. Tan's department at Sun Hung Fai Financial was responsible for structured financing, private equity, co investment and direct investment. From May 2010 to December 2010, Ms. Tan was Director of Fixed Income at Mizuho Asia Securities Limited. Ms. Tan is responsible for creating the Third Party Group under Goldman Sachs Asia LLC Hong Kong Fixed Income, Currencies and Commodities Division. During her time at Goldman Sachs, Ms. Tan was consecutively ranked as a first quartile performer at Goldman. In June 2000, Ms. Tan graduated from University College London with a Bachelor of Law. Ms. Tan continued her studies in September 2000- June 2001 at the Inns of Court School of Law in London and graduated with a Postgraduate Diploma in Professional Legal Skills.
Brian Chan. Brian Chan has been a director of the Company since February 2019. Mr. Chan has over 23 years of experience handling litigations for civil claims, intellectual property rights protection and enforcement. Since September 2007 to present, Mr. Chan has been a Senior Partner at Chan, Tang & Kwok Solicitors, a member of the International Trademark Attorneys Association. From September 1995 to August 2007, he was a Consultant at Benny Kong & Peter Tang, Partner at Stevenson, Wong & Co., Solicitors, Associate at Stephenson Harwood & Lo, and Associate at Baker & McKenzie. Additionally, Mr. Chan has acted as a Counsel to various Hong Kong and cross-border mergers and acquisitions and commercial matters since August 1999. Mr. Chan is also a frequent speaker on legal issues for intellectual property rights for the Hong Kong Productivity council, and acts as an Advisor to the Chief Brand Officer Association of Hong Kong (CBOHK). Mr. Chan graduated with a Bachelor of Laws Degree and passed the Solicitors' Finals of the Law Society of England and Wales in 1993.
Eric Lam. Eric Lam has been a director of the Company since February 2019. Since January 2007, he has been the Financial Controller of Skyworth Digital Holdings Limited ("Skyworth"), which is one of the world's top ten color TV brands, and is a leading Chinese brand of the display industry in China. In September 2013, in addition to Financial Controller, Mr. Lam became the Company Secretary of Skyworth. At Skyworth, Mr. Lam participated in multiple acquisitions, including the acquisition of Sinoprima Investments and Manufacturing SA (PTY) Ltd, a home appliance brand in South Africa in 2014; Metz Consumer Electronics GmbH, a German TV company and Strong Media Group Limited, an European set-top box company. Mr. Lam holds a Bachelor of Computing (Information System) and a Bachelor of Business (Accounting) degree from Monash University of Australia.
Thomas Ng. Thomas Ng has been our director since February 2019. Thomas Ng has 30 years of broad experience engaging in the fields of Education, Media, Retailing Marketing and Finance. He is a pioneer of IT in education and he was the author of "Digital English Lab", one of the first series of digital books in Hong Kong. Since September 2018, he has been the Chief Executive Officer of e-chat, an IPFS block chain social media focused company. From March 2017 to April 2018, Mr. Ng was the Chief Financial Officer of Duofu Holdings Group Co. Limited. In February 2016, Mr. Ng founded Shang Finance Limited and was the Chief Executive Officer until February 2017. From March 2015 to November 2015, Mr. Ng was the Chief Financial Officer of World Unionpay Group Shares Limited. In August 2003, Mr. Ng established Fuji (Hong Kong) Co. Ltd. and was the Chief Executive Officer until December 2014, Mr. Ng obtained a Certificate of Education majoring in English from the University of Hong Kong in 2000.
We believe with their vast experience and complementary skillsets, our officers and directors are well qualified to serve as members of our board.