Merged into Triterras Fintech Pte. Ltd., ticker now TRIT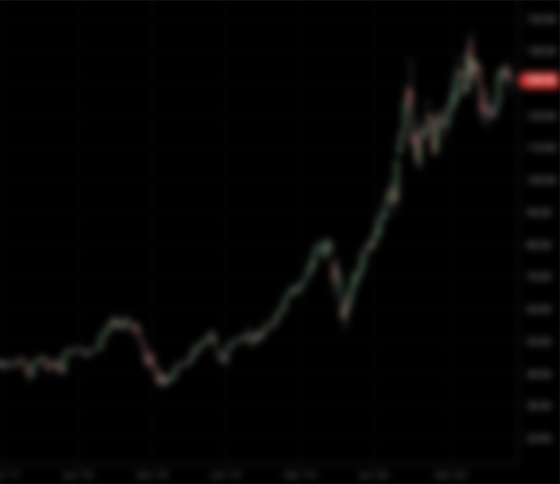 NFIN
Completed
Triterras Fintech Pte. Ltd.
Rick Maurer will serve on our board of directors following the completion of this offering and has been our Chief Executive Officer since April 2019. For more than 40 years Mr. Maurer has been actively involved in: private equity; corporate governance; executive, financial and operational management; formulating and executing strategic business plans; formulating and executing acquisitive and market-focused organic growth strategies; sourcing, analyzing, negotiating, structuring, financing, and executing corporate mergers & acquisitions; creating joint ventures, partnerships and strategic alliances; as well as, the executive, financial and operational management of the integration of these companies, entities and alliances; public and private capital raising; and, managing the relationship with investors, associates, suppliers, bankers, investment bankers, lawyers, accountants and other professional service firms. Since January 2012, Mr. Maurer has been actively seeking and making private equity investments for his own account in Asia and South East Asia, including India, Malaysia, Singapore and Hong Kong.
During November 2016, Mr. Maurer founded Longview Resources Group, a Hong Kong based and headquartered international commodity trading group. Since Longview's founding, it has amalgamated three (via acquisition) formerly separate international commodity trading companies (in Hong Kong, Singapore & Malaysia) and formed three additional commodity trading companies (in the USA, UK and Australia). The Group's consolidated revenues for its most recently completed fiscal year were in excess of USD $900 million.
Mr. Maurer was a Founder and Managing Partner of WESMAR Partners Limited Partnership ("WESMAR"), a private equity / leveraged buyout firm. Over the years, WESMAR acquired, and provided "hands on" executive, financial and operational management for fifteen middle-market operating companies in diverse industries, including: (i) commercial baking — ultimately ranking as the second or third largest baking supplier to McDonalds® with over one-half billion hamburger buns annually; and, (ii) home improvements — ultimately ranking as the second largest home improvement company in the US prior to being sold to, and becoming the platform for, Sears® home improvement business. WESMAR's investment operations provided its Co-Founding Partner (i.e., Westinghouse) an annual IRR on its investment that was substantially above the 30% targeted at formation.
From March 1978 to December 1985, Mr. Maurer was a partner with, and employee of, The Hillman Company, a Pittsburgh-based multi-billion dollar holding company owned by then Forbes 100 Member, Henry L. Hillman and members of his family, and served as an executive member of the Hillman family's venture capital team ("Hillman Ventures"), which had offices in Silicon Valley. While Mr. Maurer was associated with The Hillman Company, he was intimately involved in providing sophisticated financial management for, and was the chief architect responsible for structuring the acquisition or divestiture of, (a) hundreds of operating entities (including: (i) taking NYSE and AMEX public companies private and private companies public and (ii) the execution of multiple fragmented industry "rollups") and (b) an extensive portfolio of direct (and private equity fund) investments in leveraged buyouts, venture capital, real estate, leveraged leasing, natural resources and public companies. During his time associated with Hillman Ventures, it was (a) a direct investor in technology and life science companies (e.g., Tandem Computers, Genentech and Hybritech), (b) a founding investor in a number of venture capital firms (e.g., Kleiner Perkins) and (c) one of the leading single venture capital investors in the United States.
From June 1972 to March 1978, Mr. Maurer was a Certified Public Accountant with Price Waterhouse & Co., specializing in the planning, structure and income tax implications of (a) mergers, acquisitions and divestitures and (b) substantial (public & private) holding companies. He earned a Bachelor of Science degree in Business Management from Point Park University and a Masters of Business Administration degree from The Joseph M. Katz Graduate School of Business at The University of Pittsburgh. We believe Mr. Maurer is qualified to serve on our board of directors due to his extensive experience in private equity, M&A and executive, financial and operational management.
Gerry Pascale has been our Chief Financial Officer since April 2019. As the President, Founder and Managing Member of SC Financial Group, LLC since November 2008, Mr. Pascale specializes in advising both US and international clients on valuation, financial modeling and the responsibilities of public companies. In this role, Mr. Pascale works closely with clients throughout the process of raising capital and becoming a publicly listed company in the US and Canada. He has detailed experience analyzing business plans, reviewing financial statement preparation, preparing financial projections and developing valuation models in order to advise clients throughout the process of public and private equity transactions as well as mergers and acquisitions and corporate restructurings. Since April 2018, Mr. Pascale has served as the Chief Financial Officer of Senwa Ltd. USA, where he is responsible for developing and training a full staff to manage all accounting, reporting, treasury and audit functions. From January 2011 to January 2015 Mr. Pascale was also an Independent Director with Sutor Technology Group (Nasdaq: TOR) and served as the Audit Committee Chairman. During the five years he held this position, Mr. Pascale worked closely with the management team to increase the experience of the accounting and finance staff, strengthen the overall internal and financial controls and strengthen the financial reporting. During his tenure, Mr. Pascale provided oversight to facilitate the Company's growth both organically and through acquisitions. From August 2012 to January 2014 he also served as Chief Financial Officer of Chile Mining Technologies Inc., headquartered in Santiago, Chile while publicly listed in the US (OTC Link: LVEN). He has held various financial positions with Intel Corporation, Emerson Electric and the Corporate Executive Board. Mr. Pascale earned his MBA at the University of Chicago in 1998. He earned a B.S. degree in Accounting from Virginia Tech University in 1992.
Marat Rosenberg will serve on our board of directors following the completion of this offering and has been our President since April 2019. Mr. Rosenberg has over 20 years of experience in capital markets, investment and management of multinational private and publicly traded companies focusing on finance, technology, energy and entertainment. Mr. Rosenberg has brought over 50 companies public and has been both a fintech investor and operator. He is currently the Managing Partner of HFG Partners, LLC. Between January 2002 and April 2018 as the Senior Managing Director and Principal of Halter Financial Group (HFG), a leading merchant bank specializing in public listing and financing for emerging market companies, Mr. Rosenberg oversaw the listing of the firm's clients on US exchanges, including China Biologic Products Holdings, Inc. (Nasdaq: CBPO), a biopharmaceutical products company that completed both a financing and contemporaneous reverse take over through an HFG affiliate in 2006 at approximately $1.90 per share, began trading on Nasdaq in December 2009 and which had a closing price of $93.75 on July 8, 2019. Also during this time, through Halter Financial Investments, HFG's investment business, Mr. Rosenberg co-founded and managed the Halter Global Opportunity Fund from May 2006 to December 2011, and was a Partner in the Pinnacle China Fund from January 2006 to February 2012, both specializing in pre-IPO and PIPE investments. In March 2004 Mr. Rosenberg co-founded the Halter USX China Index, partnering with Invesco Powershares to create the PowerShares Golden Dragon China ETF (NASD: PGJ). Before HFG, from April 1999 to February 2001, Mr. Rosenberg established and headed business development for Alladvantage, a dotcom which raised nearly $200 million in venture capital, and grew users to more than 10 million in over 50 countries in its first 18 months of operation. Alladvantage's Viewbar software was one of the earliest desktop data tracking and artificial intelligence based ad targeting/behavioral marketing technologies and was also an online financial platform that integrated with third-party online banks, payment systems and other online financial service providers but which ceased such operations and liquidated much of its related assets following a withdrawn initial public offering in 2001 after the overall crash of Internet stocks beginning in March 2000. Prior, he served as a VP with Citigroup Asset Management's Institutional Sales Group from September 1996 to April 1999. Mr. Rosenberg began his career in September 1995 as a Management Consultant in Andersen Consulting's Strategy Practice, specializing in financial services and tech clients. He holds a degree in Economics from the University of Pennsylvania. We believe Mr. Rosenberg is qualified to serve on our board of directors due to his extensive experience in the finance and technology sectors.
Martin Jaskel will serve on our board of directors following the completion of this offering and has been our Chairman since April 2019. Mr. Jaskel has over 40 years of experience within financial services encompassing both Non-Executive Director and Executive roles. In particular, he has in-depth exposure to capital markets, debt financing, foreign exchange and trade finance. Previously, Mr. Jaskel held Non-Executive roles within the fintech sector and was involved in raising capital for investments in both real estate property technology (or "prop tech") and fintech companies. Mr. Jaskel has worked closely with regulators, including the Bank of England, throughout his career and is frequently consulted on issues involving FX, trade finance and strategic development. Mr. Jaskel began his career in the UK government bond market as a broker with leading firms, latterly as a Partner at W. Greenwell & Co. In October 1986, as an element of the deregulation of the UK markets, W. Greenwell was sold to Midland Bank plc and became the leading Gilt-Edged Market Maker, of which Mr. Jaskel was a Director. In October 1988, Mr. Jaskel was appointed Director of Global Sales and Marketing of Midland Montagu Treasury (the Treasury division of Midland Bank) after chairing a committee to redesign the distribution of Treasury products. In January 1990 he was appointed Director of Global Sales at National Westminster Bank Treasury. In March 1994 he was promoted to Managing Director of Global Trade and Banking Services and was responsible for restructuring and rebuilding the firm's previously neglected global trade finance franchise which distributed treasury and capital markets products. He sat on the Advisory Board of the Export Credits Guarantee Department, the UK export-import bank, and was responsible for several years from February 1995 to May 1997 for signing off all the UK exposure to British Aerospace (BAE) and Airbus and sat on several government and Bank of England advisory boards. In April 1997 he left NatWest and founded a financial services consultancy, which included a consultancy at KPMG Corporate Finance and the corporate FX division of Travelex plc, and an interim appointment as the Managing Director of Property Secure, a private real estate company. In June 2005 he joined European American Capital Limited, an FCA authorized and regulated specialized advisory bank as a Senior Advisor and Investment Banker. From January 2015 to January 2017, he was a Director of N-VIRO International Corporation. Mr. Jaskel has been a Non-Executive Director of Spectra Systems Corporation (LON: SPSY) since March 2007, and is the Chair of its Audit and Compensation Committees. Additionally, Mr. Jaskel has been a Director of European American Capital Services Limited since January 2008. He has extensive experience as a Non-Executive Director of both publicly quoted and private companies. We believe Mr. Jaskel is qualified to serve on our board of directors due to his extensive background in financial services.
Vadim Komissarov will serve on our board of directors following the completion of this offering. Mr. Komissarov is a seasoned Investment Banker with extensive international experience in Asia, Europe, and US. Mr. Komissarov started his investment banking career in 1998 in New York working for international banks, including Merrill Lynch and The Bank of New York Mellon, handling private equity transactions and alternative dispute resolution programs for Eastern European clients. From 1999 to 2014, Mr. Komissarov has held senior level management positions with Russian investment banks such as Troika Dialog and Vnesheconombank ("VEB"). In his role as Executive Director of Globex Capital and Chairman of VEB Capital Americas ("VEB Capital"), Mr. Komissarov was responsible for its world-wide Corporate Finance practice from September 2009 to March 2014. Under his leadership, VEB Capital successfully advised on the sale of the US-based Friede & Goldman, Ltd. to the largest Chinese state owned construction company China Communications Construction Company, Ltd., placed over $700M worth of credit linked notes for OJSC Svyazinvest entities, participated in the successful Rusal IPO, and advised the Russian government on the industry-wide telecommunication consolidation of Rostelecom. Mr. Komissarov has extensive experience in the fields of technology and telecommunications, including advising companies in large investments in the hi-tech telecom industry. In 2014 – 2015, Mr. Komissarov represented The UMW Holdings Berhad as an Investment Advisor. Mr. Komissarov is the Founder and has been the Chief Executive Officer of VK Consulting since May 2015. Since March 2016, Mr. Komissarov has been Director, President and Chief Financial Officer of Trident Acquisitions Corp (Nasdaq: TDACU), a special purpose acquisition company which intends to focus its efforts on seeking a business combination with an oil and gas or other natural resources company in Eastern Europe or which in interested in expanding into Eastern Europe. Mr. Komissarov holds an MBA degree from New York University's Stern School of Business. We believe Mr. Komissarov is qualified to serve on our board of directors due to his experience in investment banking and corporate finance.
Will O'Brien will serve on our board of directors following the completion of this offering. Mr. O'Brien is a veteran angel investor and serial entrepreneur in Silicon Valley. Mr. O'Brien's portfolio and expertise spans a broad range of sectors including fintech and blockchain, gaming and VR, media, healthtech, data and analytics, and cloud services. He has extensive experience in scaling organizations, managing corporate financings and M&A, and structuring strategic partnerships. From March 2016 to December 2017, Mr. O'Brien was Chief Operating Officer at Keen Labs, Inc. (which was acquired by ScaleWorks Associates in December 2017), an analytics platform for developers. From December 2013 to April 2015, Mr. O'Brien was co-founder and Chief Executive Officer of BitGo, Inc., a bitcoin security company. Mr. O'Brien has helped to grow positive awareness of blockchain through public speaking, strategic partnerships with incumbents, and policy work. Mr. O'Brien has extensive experience in building and running high growth technology firms, including as Chief Executive Officer of BitGo, Inc., Senior Vice President at Big Fish Games, Inc. (acquired by Churchill Downs, Nasdaq: CHDN, in November 2014) from January 2010 to August 2013, and General Manager of TrialPay, Inc. (acquired by Visa, NSYE: V, in February 2015) from 2009 to 2010. He is also an active investor and advisor for early stage startups and foundational blockchain projects in the US, Europe, and South Korea. Mr. O'Brien earned a B.A. in Computer Science from Harvard University and an MBA from MIT Sloan School of Management. We believe Mr. O'Brien is qualified to serve on our board of directors due to his extensive expertise in blockchain and fintech.