Merged into AvePoint, Inc., ticker now AVPT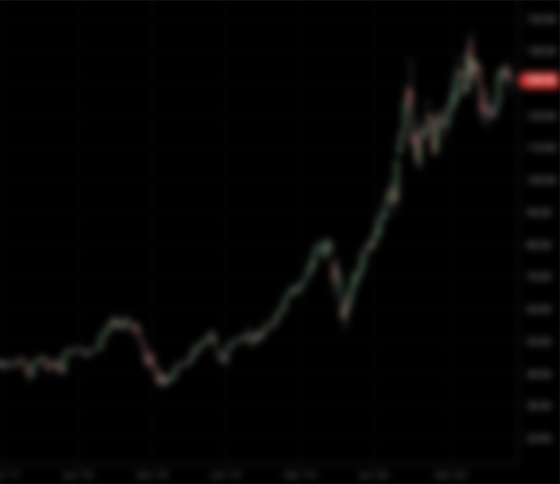 Apex Technology Acquisition Corp
Raised

$350M

CIK

1777921

Focus

Technology, Unicorns
Jeff Epstein, Co-Chief Executive Officer
Mr. Epstein has since 2011 been an operating partner with Bessemer Venture Partners, a venture capital firm, where he primarily works with chief executive and financial officers to create substantial operational improvements. Prior to this, Mr. Epstein was executive vice president and chief financial officer of Oracle Corporation (NYSE:ORCL), a global technology company. During his tenure Oracle's stock price rose from $21.55 to $36.37, an IRR of 22%, and quarterly revenue nearly doubled from $5.61billion in November 2008 to $10.78 billion in May 2011. Mr. Epstein and his team completed 20 acquisitions during the period, including BEA Systems for $8.5 billion and Sun Microsystems for $7.4 billion. Prior to joining Oracle, he served as chief financial officer of several public and private companies, including DoubleClick (sold to Google), King World Productions (sold to CBS) and Nielsen's Media Measurement and Information Group. Earlier in his career, he was an investment banker at The First Boston Corporation. Today Mr. Epstein leads the CFO Advisory Board at Bessemer where more than 100 portfolio company CFOs meet in person and online to help each other improve their effectiveness. Mr. Epstein specializes in marketplaces and B2B software companies and co-teaches the Lean Launchpad class at Stanford University's Graduate School of Engineering. Over the course of his career, Mr. Epstein has served on 21 boards of directors, and within the last five years he has served on the boards of directors of Kaiser Permanente, a non-profit healthcare company, Booking Holdings (NASDAQ:BKNG), an online provider of travel services, Twilio (NYSE:TWLO), a cloud communications platform, Shutterstock (NYSE:SSTK), a stock photography and stock footage provider, and several private companies.
Brad Koenig, Co-Chief Executive Officer
Mr. Koenig worked at Goldman Sachs from 1984 to 2005 where he became one of the most senior Partners and business leaders in the firm's Investment Banking Division. Mr. Koenig was, from 1990 to 2005, the head of Goldman Sachs' Global Technology Investment Banking Group and, from 2002 to 2005, he served as the co-head of Goldman Sachs' Global Technology, Media and Telecommunications Group. During this period, Goldman Sachs' was one of the preeminent technology practices on Wall Street, with a leading ranking among investment banks in major categories including mergers and acquisitions, equity and convertible financing and initial public offerings. Goldman Sachs' leadership position involved representing many of the world's largest technology companies at the time including Microsoft, Yahoo, Ebay, Cisco, Dell, Peoplesoft, Veritas, Motorola and Hewlett-Packard.
Mr. Koenig's team participated in 42 tech IPOs in 1999 raising $9.6 billion and 40 tech IPOs in 2000, raising $7.4 billion. In 2004, Goldman Sachs' Global Technology Investment Banking Group raised $1.67 billion for Google's IPO, among others. From 1990 to 2005, Goldman Sachs' Global Technology Investment Banking Group was involved in many high-profile technology M&A deals, including the acquisition of PeopleSoft by Oracle and PayPal by eBay. Following his career at Goldman Sachs, Mr. Koenig co-founded and served as Chief Executive Officer of FoodyDirect.com, an online specialty food marketplace, from 2011 until 2018 when the company was acquired by Goldbelly, Inc. Mr. Koenig has served as an Independent Director for Theragenics Corporation, a private medical device company serving the surgical products and prostate cancer treatment markets, since 2013 and as a Director of Hercules Capital, a business development company focused on venture lending, where he serves on the Audit and Nominating and Corporate Governance Committees, since 2017. From 2009 to 2011, he was an Advisor at Oak Hill Capital Management, a private equity firm.
In addition, our management team consists of a diverse group of executive operators and seasoned investors. Our board of directors upon the completion of this offering will include:
David Chao , co-founder and general partner at the venture capital firm DCM, where he has guided portfolio companies across the U.S., Japan and China since 1995. Prior to DCM, Mr. Chao was Co-Founder and acting chief financial officer/chief technology officer of Japan Communications Inc. (Nasdaq Japan — Hercules: 9424), Japan's first publicly traded mobile virtual network operator (MVNO).
Peter Bell , a general partner at Amity Ventures, who has spent three decades starting, building, and investing in technology businesses and has served on the boards of numerous technology companies including, most recently, Gigamon, LevelUp, Ocarina Networks, Turbonomic, WePay, Qumulo, Inc., Game Closure, and ENJOY. He also teaches at the Carroll School of Management and is a Senior Lecturer at the Sloan School of Management at MIT.
Donna Wells , the founder and chief executive officer at Valencia Ventures, a serial entrepreneur, an experienced public and private company board director, an innovator in the financial services, FinTech and cloud software industries and has served as an executive officer of technology companies including Mindflash Technologies and Mint.com.