Merged into Leafly, ticker now LFLY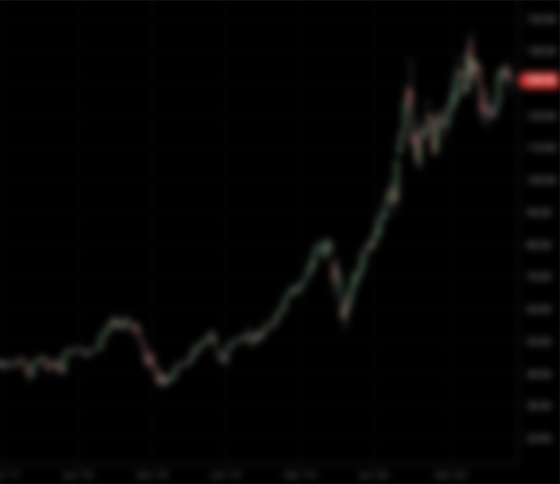 LFLY
| | | | |
| --- | --- | --- | --- |
| First | 2019-12-13 | $154.40 | |
| Merger | 2022-02-07 | $141.20 | 9% |
| Merger +6mo | 2022-08-08 | $56.00 | 64% |
| Merger +1yr | 2023-02-06 | $12.84 | 92% |
| Recent | 2023-12-01 | $6.49 | 96% |
Raised

$100M

CIK

1785592

SPAC Ticker

MCMJ

Merger

Leafly

Merged Ticker

LFLY

Focus

Cannabis
Peter Lee has served as our President since August 2019 and our Chief Financial Officer, Secretary and a member of our board of directors since September 2019. Mr. Lee has spent more than 20 years as an investment professional in both public markets and private equity. Since April 2018, Mr. Lee has been an independent investor and consultant for hedge funds. From 2011 to April 2018, he co-founded and was a Managing Partner at Sentinel Rock Capital, LLC, a long/short equity oriented hedge fund. Prior to this, from 2009 to 2011, he was an Analyst and a Partner at Spring Point Capital, a long/short equity oriented hedge fund. From 2007 to 2009, he was the sector head for financial services and retail industries at Blackstone Kailix, the long/short equity hedge fund business of The Blackstone Group. From 2005 to 2007, he was an analyst at Tiger Management evaluating public investments. Mr. Lee joined Tiger Management out of business school. Earlier, Mr. Lee focused on growth private equity investing in financial services and financial technology companies as a senior associate at J.H Whitney & Company from 2000 to 2002 and an associate at Capital Z Partners from 1999 to 2000. Mr. Lee began his career in 1997 as an analyst at Morgan Stanley Capital Partners, the private equity investment fund of Morgan Stanley. Mr. Lee received a B.S. in Business Administration from the University of California at Berkeley Haas School of Business and an MBA from Stanford Graduate School of Business.
Richard Sellers has served as our Executive Vice President of Mergers & Acquisitions since September 2019. Mr. Sellers has been involved in the cannabis industry for over 20 years. Since January 2018, Mr. Sellers has served as the Vice President of US Operations for Origin House (CSE: OH), a multinational, publicly traded company with cannabis assets throughout North America's cannabis market. In addition to his duties in operations at Origin House, he has been instrumental in identifying, evaluating, negotiating, closing and transitioning multiple mergers and acquisitions. Previously, in January 2015, Mr. Sellers founded Alta Supply, California's first formal cannabis distribution company. In March 2016, he also founded KAYA Manufacturing, one of the first California state licensed cannabis manufacturing companies. Kaya's facility produces several cannabis products including gourmet cannabis chocolate, gummies, premium vaporizers, and mouth sprays. Alta Supply and Kaya were acquired by Origin House March 2018. From January 2010 to June 2019, Mr. Sellers was with Bhang Inc. (CSE: BHNG), a publicly traded company he co-founded and served as its Senior Vice President of Business Development. Bhang has become one of the most widely distributed cannabis brands in the world.
Mitchell Baruchowitz has been a member of the board of directors since August 2019 and our non-executive Chairman of the Board since September 2019. Mr. Baruchowitz has approximately 20 years of experience in the legal and finance fields. He also has nine years of experience in the legal cannabis industry. Through his leadership of Merida Capital Partners and his expertise in the diverse licensing regimes governing each state, Mr. Baruchowitz has been involved in over 100 cannabis transactions with a notional value over $1 billion. Mr. Baruchowitz has served as the Managing Member of Merida Advisors, LLC and the Managing Partner of Merida Capital Partners since September 2016. From April 2005 to March 2007, he served as the Associate General Counsel and Chief Compliance Officer of MarketAxess, a publicly traded financial technology company. He was also the General Counsel of investment banking boutique Pali Capital from October 2007 to May 2010. From May 2010 to October 2013, he served as the General Counsel of ACGM, Inc. In March 2013, he cofounded Theraplant, LLC, where he architected the highest scoring application in Connecticut's highly selective licensing process. From October 2013 to October 2016, he served as the Head of Investment Banking of CAVU Securities. In 2014, he cofounded Leafline Labs, LLC, which was one of only two Minnesota companies to win a license to cultivate and dispense cannabis in extracted form. He formerly sat on the Board of Leafline Labs as well. In 2015, Mr. Baruchowitz co-founded a Nevada cultivator that also holds interests in two dispensary licenses. In 2016, he founded Merida Capital Partners and Grow West MD, a cultivator licensed in Maryland. He currently sits on the Boards of New Frontier Data, Simplifya, Mainstem, Steep Hill Labs and Manna Molecular Sciences. Mr. Baruchowitz received a B.A. in History from Brandeis University and a JD from Boston University School of Law. He is a member of the New York and Massachusetts Bars and held FINRA 7, 24, 63 and 79 licenses. We believe he is well qualified to serve on the board of directors due to his public and private company experience and experience in the cannabis industry.
Jeffrey Monat has been a member of the board of directors since August 2019. He has been investing in cannabis companies since 2013, having made investments in cultivation and ancillary businesses. He has been with Merida since 2018 and is a partner in all three of its funds, where he serves in a primary analytical role for the funds' investments. Since 2018, Mr. Monat has served as Chairman of the Board of Steep Hill Labs. From 2000 to 2002, he was with Goldman Sachs, where he advised clients on M&A transactions, financial valuation, and corporate governance issues. He worked in the Goldman Sachs Principal Strategies Group from 2002 to 2003, analyzing public-market opportunities for the firm's proprietary investment fund. From 2003 to 2010, he was an investment analyst at Rockbay Capital, where he helped grow the firm to $1 billion in assets under management. From 2010 to 2012, he was with FrontPoint Rockbay, an event-driven hedge fund in New York where he evaluated prospective investments and helped build the firm's investment analysis infrastructure. Mr. Monat also served as a Senior Analyst at Seven Locks Capital, a long/short equity hedge fund from 2012 to 2016 and was a Senior Analyst at Sage Rock Capital, an event-driven hedge fund based in New York from 2016 to 2018. Mr. Monat is treasurer and trustee of the Social Smarts Foundation, Inc., an after school program that helps children with special needs improve social skills. Mr. Monat received a B.S. in Economics from The Wharton School of the University of Pennsylvania. We believe he is well qualified to serve on the board of directors due to his investment advisory experience and experience in the cannabis industry.
Andres Nannetti has been a member of the board of directors since September 2019. Mr. Nannetti brings over twenty years of domestic and international business leadership and experience as both a CEO of companies and private equity principal investor. Since August 2018, Mr. Nannetti has served as Executive Chairman of Natuera Sarl, a Luxembourg-based global cannabis contract development and manufacturing organization with its initial production operations in Colombia. Natuera is a 50/50 Joint Venture between the Cronos Group, a publicly traded Toronto based leading global cannabinoid company whose main investor is Altria and Monaco Investments, and an affiliate of Agroidea SAS, Colombia's leading agricultural services provider with over 30 years of research, development and production operations. Since 2005, Mr. Nannetti has also served as Managing Director of Leawood Investments, a privately held holding company whose direct and affiliated holdings include cannabis cultivation and manufacturing of derivative products, real estate development, fresh cut flower growing, and agricultural services companies in Colombia, and retail operations in the US. From 1999 to 2002, Mr. Nannetti was Co-founder and CEO of Rovia Inc., a Boston-based digital rights management software provider that was subsequently acquired by Enchoice. Mr. Nannetti began his career in 1998 at JP Morgan in the Latin America M&A and Morgan Capital Private Equity Groups. Mr. Nannetti received a BS in Economics from the Massachusetts Institute of Technology and an MBA from Stanford Graduate School of Business. We believe Mr. Nannetti is well qualified to serve on the board of directors due to his extensive private equity investment and operational experience as well as his experience in the cannabis industry.
Our board of directors is divided into three classes with only one class of directors being elected in each year and each class serving a three-year term. The term of office of the first class of directors, consisting of Andres Nannetti, will expire at our first annual meeting of stockholders. The term of office of the second class of directors, consisting of Mitchell Baruchowitz, will expire at the second annual meeting. The term of office of the third class of directors, consisting of Jeffrey Monat and Peter Lee, will expire at the third annual meeting.
Special Advisors
Kevin Fickle is an entrepreneur with extensive capital markets experience in the technology and consumer goods verticals. Since October 2018, he has been a Partner of Merida Capital Partners where he is responsible for overseeing the capital strategy and capital markets activities of its funds' portfolio companies. In 2008, he co-founded Nuwa Ventures, a family office where he is responsible for originating, structuring and analyzing portfolio investments, and has served as its President since its founding. Since 2018, Mr. Fickle has also served on the Board of MediaJel Inc., a leading provider of advertising and marketing solutions for the cannabis industry. Mr. Fickle received a B.S. in Finance from San Diego State University.
Greg Wilson is an entrepreneur and corporate finance strategist with more than 20 years of experience advising on and structuring capital market transactions for emerging growth enterprises. In 2005, Mr. Wilson co-founded Paramount Gold & Silver Corp., a precious metals exploration company that was sold to Coeur Mining in late 2014. Mr. Wilson was a founding Director in February 2015 of CannaRoyalty Corp. (CSE:CRZ), now operating as Origin House, and held the title of Chief Operating Officer from November 2016 until April 2018. Mr. Wilson was also a Director of Planet 13 Holdings (CSE:PLTH) and assisted with their RTO financing and public listing. Mr. Wilson currently sits on the Board of Directors of 12 Exploration (CSE:TWLV), and is actively involved as an advisor and investor in numerous private companies spanning a diverse set of sectors including cannabis, biotechnology and real estate. In 1998, Mr. Wilson earned the Chartered Investment Manager designation (CIM), and was awarded the Fellow of the Canadian Securities Institute (FCSI) accreditation.
Mario Maruzzo is Head of Investment Banking at Beacon Securities Limited, a boutique investment bank headquartered in Toronto, Ontario. Mr. Maruzzo started Beacon's cannabis practice in 2016 and has been an early advisor to the sector, specializing in capital raising for private and public companies, M&A and advisory services. He plays a central role in originating opportunities and provides ongoing banking coverage to cannabis clients. He began his career in investment banking in 2008 at Paradigm Capital in Toronto, eventually becoming a Partner with a focus on the natural resource sector. He has 12 years of investment banking experience, focusing on equity and debt financings, domestic and cross border M&A and fairness opinion/valuation work. He has advised on over $9 billion of completed M&A and advisory transactions and led over $1.5 billion in domestic and cross-border financings across various sectors. Mr. Maruzzo received a Bachelor of Mathematics from the University of Waterloo and a Bachelor of Business Administration from Wilfrid Laurier University. Mr. Maruzzo is a CFA charterholder.