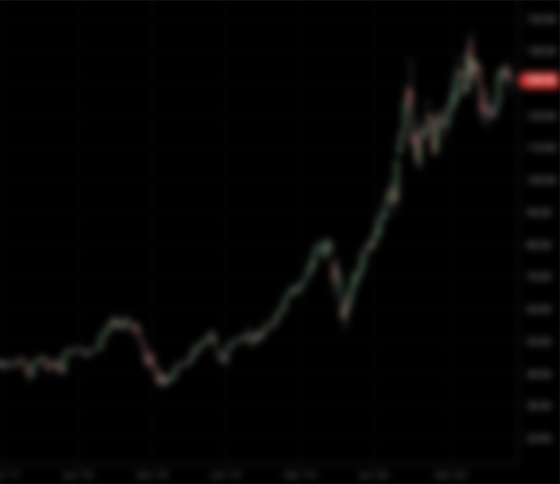 Brilliant Acquisition Corp
Dr. Peng Jiang — Dr. Peng Jiang has been our Chief Executive Officer, Chief Financial Officer, Secretary and the Chairman of the board of directors since April 2020. Dr. Jiang is an experienced executive officer in the fin-tech industry and an academic research veteran. He has worked in various capacities in the investment banking industry, focusing on the development of fin-tech solutions, as well as online financial services relating to the financing of real estate development companies, consumer finance institutions, and investment banks, and is experienced in developing fin-tech solutions for various types of structured financial products. Since August 2018, he has been the Vice President of Shanghai Ning Sheng Enterprise Management Group Co., Ltd., where he has led its fin-tech and investment banking business sectors. Since 2017, he has also held the position of Principal at the Greater Hangzhou Bay Fin-Tech Research Institute and a research scholar at Ant Financial Ying Fan Research Institute. Since April 2013, Dr. Jiang has also been an assistant dean of research with the Shanghai Modern Economy Research Institute. From July, 2018 to March, 2019, Dr. Jiang was the former head of the Yangtze River Delta Fin-Tech Investment Fund project and in 2013 participated in a crowdfunding financial evaluation and modeling program in connection with the Shanghai Lujiazui International Financial Asset Exchange Co., Ltd. (the "Lufax"). From June 2010 to March 2013, Dr. Jiang conducted research on the fin-tech industry concerning financial institutions, municipal financial regulatory offices and industry peer associations at the China Academy of Financial Research Institute, established by Shanghai Jiao Tong University.
Dr. Jiang is also a guest lecturer at the East China University of Science and Technology School of Business, MBA entrepreneur start-up program, a guest mentor at Tencent WeStart (Shanghai), and a Peer Review Committee Member at the China Finance Review International Journal. Dr. Jiang holds a Master of Science and a Ph.D. in in Economics from Shanghai Jiao Tong University. We believe Dr. Jiang is well qualified to serve on our board of directors because of his extensive knowledge and experience in finance and the global fin-tech industry.
Xiaoying Sun — Ms. Sun has been our director since August 2019. Ms. Sun is an experienced financial and accounting manager with decades of working experience in the business management industry. Since 2016, she has been the partner at Shanghai Xindong Investment Management Co. Ltd., an investment advisory company in China, providing related accounting service and auditing process for clients applying for public listing in the overseas. From 2011 to 2016, she was the secretary of the board of directors at Fosun Group, a China Fortune Global 500 (ranked #81 in 2019) company and one of the leading firms in investment and wealth management in China. At Fosun Group, she handled the financial and operational information disclosure in accordance with regulations of Shanghai Stock Exchange for all public companies invested and managed by Fosun Group, maintained investor relationships, assisted and coordinated with the periodical and annual internal shareholders and board meetings, handled the periodical public filing reports, and coordinated to issue corporate bonds and other financial projects for the company, including interacting with financial institutions and communicating with regulators. She was the CFO at Forte Group, one of the top real estate developers in China which is a subsidiary of Fosun Group (HKEX: 0656 HK) from 2005 to 2010. During that time, she was responsible for the daily operations of its subsidiary companies, guided them on company financial statements and financial planning process, was in charge of budgeting plans, budgeting analysis and budget monitoring, as well as contract review and taxation plan execution. Ms. Sun has a Master of Business Administration degree from Shanghai University in China and a Master's degree from University of Liège in Belgium. She is a certified accountant in China. We believe Ms. Sun is well qualified to serve on our board of directors because of her extensive experience with accounting matters relating to public companies in the U.S. and Asia and to SPAC companies.
Zan Wu — Mr. Wu has been our director since August 2019. In 2017, Mr. Wu founded Wingkim Finance &Tech Service (Beijing) Ltd, which provides one-stop financial service as well as SAAS (Software-As-A-Service) based on-line accounting services in China. He has also been a senior consultant in internal control of Gridsum Holding Inc. (Nasdaq: GSUM), which is a big data analysis and solution provider for multinational and domestic enterprises, since August 2018. Mr. Wu was the CFO at Yulong Eco-Materials Ltd. (Nasdaq: YECO) from 2014 to 2017. From 2010 to 2014, Mr. Wu was chief financial officer of SinoCoking Coal and Coke Chemical Industries, Inc. with its subsidiaries in the business of coal and coke sales in China. From 2006 to 2009, he was the chief representative of Global American, Inc. (China representative office). From 2004 to 2006, he was the assistant manager and the financial manager at Domino Scientific Equipment Ltd. From 2003 to 2004, he was a financial analyst at VIR Consultancy Ltd. Mr. Wu holds a Bachelor degree in accounting from the Capital University of Economics and Business and a Master degree in financial management and control from Aston Business School. We believe Mr. Wu is well qualified to serve on our board of directors because of his extensive experience with financial and accounting matters relating to U.S. public companies.
Mitchell Cariaga — Mr. Cariaga has been our director since August 2019. Mr. Cariaga is seasoned financial manager working in the private investment sector of international capital markets. Since 2007, he has been the president at Orange Grove Trading Company, a consulting firm that provides consulting services for international capital markets. since 2007. From 2008 to 2015, Orange Grove was retained by Title Trading to build and manage Title Trading's international trading teams in four countries and multiple capital markets. While on this assignment, he worked in the development and execution of algorithmic trading strategies with complex risk parameters that integrated human understanding and analysis with algorithmic computer processes. As part of this role, Mr. Cariaga also managed cross functional teams responsible for daily risk metrics, and led a market risk management modeling team for various markets involving commodities, Foreign Exchange, equities, and bonds. From 2002 to 2008, he worked at Asian American Financial Insurance Services (AAFIS) in Shenyang, China, where he led the development of international trading desks in China, with over 600 traders across a broad variety of asset classes. There, Mr. Cariaga developed a market risk management modeling team for the company as the technology lead for algorithmic trading, and developed the China based business for four different leveraged asset classes in the stocks, futures, and options markets in the U.S. From 1998 to 2002, he managed his own proprietary capital, balancing various risk factors to establish a trading model with a high confidence probability rating. During that time Mr. Cariaga also was asked by Online Trading Academy to provide formal training for its team members. Mr. Cariaga has a Master's in Theology degree from Grace Theological Seminary and a Bachelor in History degree from California State University. We believe Mr. Cariaga is well qualified to serve on our board of directors because of his extensive experience with capital markets in the U.S. and Asia.