Merged into Helbiz, ticker now HLBZ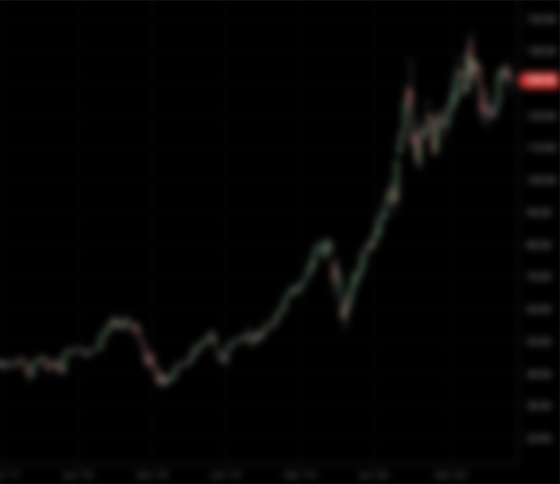 HLBZ
Helbiz
| | | | |
| --- | --- | --- | --- |
| First | 2021-08-17 | $540.00 | |
| Merger +6mo | 2021-11-22 | $447.50 | 17% |
| Merger +1yr | 2022-05-23 | $63.00 | 88% |
| Recent | 2023-05-25 | $0.39 | 100% |
GreenVision Acquisition Corp.
Raised

$50M

CIK

1788841

SPAC Ticker

GRNV

Merger

Helbiz

Merged Ticker

HLBZ

Focus

Life Sciences, Healthcare
Zhigeng (David) Fu , age 53, is an Of Counsel to Global Law Office, Shanghai and a legal advisor to H&H Sports Protection USA Inc. Mr. Fu has more than 25 years legal experience in mergers and acquisitions, private equity investment, foreign direct investment, and restructuring of foreign-invested enterprises in China as well as outbound acquisitions and overseas securities offerings and listings by Chinese companies. He has extensive experience in advising foreign investors in connection with their acquisitions of equity interests and operating assets of Chinese companies, establishment of joint ventures and investment transactions in China, and representing Chinese clients in overseas share offering and listing, investment and acquisition transactions. Mr. Fu has a deep knowledge of the PRC regulatory regime as well as local business practices in China. Prior to joining Global Law Office, Mr. Fu worked at the New York, Toronto and Beijing offices of Shearman & Sterling LLP for nearly 15 years. Prior to joining Shearman & Sterling LLP, Mr. Fu worked at Shanghai Science & Technology Investment Corporation (now Shanghai Technology Venture Capital (Group) Co., Ltd.). During the first half of 2013, Mr. Fu worked as a member at the Strategy and Development Committee of China Securities Regulatory Commission (CSRC). Among other distinctions, Mr. Fu was awarded as a Leading M&A Lawyer in China by Chambers Asia Pacific, a Leading PRC Lawyer in Healthcare by Chambers Asia Pacific, a Leading Lawyer in China M&A by LEGALBAND and a Leading PRC Lawyer in Healthcare by LEGALBAND. Mr. Fu received an LL.M. from Columbia University, School of Law in 1998, and a Master of Law from Shanghai University of International Business and Economics, School of Law in 1993 and a B.A. from Anhui Institute of Education in 1990. Mr. Fu has advised clients on many cross-border mergers and acquisitions deals and has extensive experience in negotiating and consummating transactions. Mr. Fu's qualifications to serve as Chairman, Chief Executive Officer and director include his expertise in mergers and acquisitions as well as his extensive experience in capital markets transactions and deal sourcing.
Qi (Karl) Ye , age 47, is a veteran investment manager with more than 13 years of broad experience, specializing in capital markets, mutual fund investment, private equity and venture capital investment, and has managed over $5 billion AUM. In 2017, Mr. Ye founded Mill River Investment Co, a private Chinese equity/venture capital-focused investment fund, and remains its President. In 2015, Mr. Ye founded of East Rock Management Co, a private Chinese secondary market investment fund, and remains in that position. Prior to founding East Rock, Mr. Ye was a self employed investor from 2012-2014, served as deputy general manager at Changxin Asset Management Company from 2008-2012, currency and commodity strategist at Goldman Sachs from 2007-2008, and quant analyst at Lehman Brothers from 2006-2007. Mr. Ye holds a Master of Financial Engineering from University of California at Berkeley, a Master of Science in Computer Science from Virginia Tech, and a Bachelor of Engineering from Huazhong University of Science and Technology.
He (Herbert) Yu , age 62, has been Director of The Cancer Epidemiology Program at University of Hawaii Cancer Center since January 1, 2012. He has served as an Assistant Professor, Associate Professor and Full Professor at the Yale University school of medicine, beginning September 1, 2001 and until 2012. Over 20 years, he has been actively involved in leading edge cancer research including the areas of carcinogenic factors and molecular epidemiology. His extensive background in cancer research includes active membership in the American Association for the Advancement of Science, associate editor for Cancer Causes and Control and editorial board member for the Chinese Journal of Clinical Oncology. Prof. Yu has completed many clinical and epidemiologic studies on several major cancer sites, including the breast, ovary, liver, lung, endometrium and prostate. He has also investigated DNA methylation in tumor suppressor and DNA repair genes, methylator phenotype in relation to tumor progression, methylation pattern in multiple promoters, methylation regulation of microRNA and physical activity and epigenetic regulation. He has authored more than 150 research articles, reviews, editorials and book chapters. Prof. Yu received his MD from Shanghai Medical University in Chin and his master of science in epidemiology and Ph.D. in clinical biochemistry from the University of Toronto in Canada.
Jonathan Intrater , age 61, is a Managing Director in the investment banking department at Ladenburg, Thalmann & Co., Inc., which he joined in 1998. His broad transactional experience over the past 27 years of investment banking compass over $10 billion in public equity and high-yield note offerings, private placements of debt and equity securities, merger advisory transactions, and various debt restructuring assignments. Prior to joining Ladenburg Thalmann, he served as a Managing Director at the Brenner Securities Corporation from 1982 to 1989 and a Senior Vice President, BIA/Frazier, Gross & Kadlec, the nation's largest telecommunications valuation firm from 1982 to 1989. Mr. Intrater holds an M.B.A from Vanderbilt University and a bachelor's degree from the University of Pennsylvania.