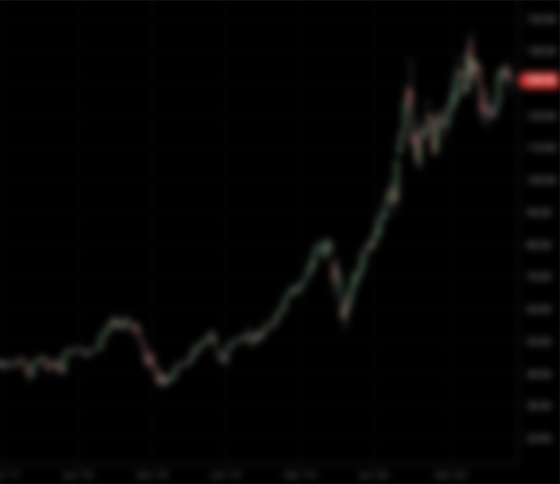 Raised

$50M

CIK

1793081

Focus

Technology, Decentralized Computing, IoT
Wei Huang, Ph.D.
Our management team is led by our Chief Executive Officer, Dr. Wei Huang, who, during a multiple-year career as a technique leader and entrepreneur, has served in many leading management and technical leadership roles in high-tech industries that require extensive technological knowledge and critical thinking, including blockchain technology, AI, big data and e-commerce industries. These experiences, along with his participation in the development of multiple businesses, including big data and AI projects in Shenzhen, have led to long term business relationships with VC funds, individual investors and state-owned companies. He is a founder of and currently serving as the Chairman of the Board of Dake Data, Ltd. in Shenzhen. Dr. Huang founded Dake Data, LTD in 2017, working with a team of talented professionals using Dake's proprietary AI, Blockchain and Cloud computing (ABC solution) solution to serve different industries, including supply chain finance, education and the fashion business. Dr. Huang's unique experience in both management and technology field have helped increase company performance and promote sustainable growth through internal innovation. In 2019, Dake Data was selected as "China's Outstanding Innovative Blockchain Company" by the China blockchain Innovation Forum. Before Dr. Huang founded Dake Data, he served as technique leader in the oil and gas industry. From 2013 to 2018, Dr. Huang worked in ION geophysical as a technical advisor for various projects. Dr. Huang has earned his reputation by applying datasets, technology, and industry expertise to discover the underlying current and future value of oil and gas opportunities. From 2011 to 2013, Dr. Huang served as a project manager with Schlumberger North America, the large oil and gas services company, providing geophysical advice on all aspects of full waveform inversion technology and assisting with the marketing and sales effort with technical presentations to clients. His responsibilities include supporting innovation through defining the research and development focus of the group; communicating with domestic and foreign enterprises to evaluate cooperative projects and to explore methods to expand the cooperation. Dr. Huang Holds a bachelor's degree from University of Science and Technology of China, a master's degree in mathematics from the University of Wisconsin and a PhD degree in Geophysics from the University of Houston. Dr. Huang has published more than a dozen papers and holds two international patents.
Yuanyuan Huang, Ph.D.
Our Chief Financial Officer and Chief Operating Officer is Dr. Yuanyuan Huang, who has over 10 years of experience as a financial professional providing investment banking services to start-ups, small to middle-sized companies, and venture capital and private equity firms. Since June 2018, Dr. Yuanyuan Huang has served as the Managing Member of Fundin, LLC, a consulting firm providing information technology consulting services to private real estate equity funds and developers. Since September, 2018, Dr. Yuanyuan Huang also served as Venture Partner of Hongkun USA, a real estate developer and investment company in New York, and led a team toto develop its fund administration and investor relationship information system. Between 2008 and 2018, Dr. Yuanyuan Huang worked at several boutique brokerage firms. During his career as an investment banker, he worked with other financial professionals in private placements, reverse mergers, and corporation finance. Before Dr. Yuanyuan Huang began his financial career, he obtained his Ph.D. in Physics from William and Mary in Williamsburg, Virginia in 2007, and a master's degree in Finance from the George Washington University in Washington, D.C. in 2008. He is also the main contributor to a proprietary algorithm for analyzing Solid State Nuclear Magnetic Spectrum.
We believe our management team's experience in both technology and investment will be an important factor in both market confidence and in attracting prospective target business.
In addition, our Board of Directors includes:
Wei Huang , acting as Chief Executive Officer and Chairman of the board.
Yuanyuan Huang , acting as Chief Financial Officer, Chief Operating Officer and a director of the board.
Ms. Jinxiu (Lisa) Liu. Ms. Liu specializes in financial management, bond financing, e-commerce, internet-based business capital management, and business operations. Currently, Ms. Liu is the Managing Partner at CDF Capital, and a director of Shenzhen Innovation Development Hub Innovation Center Co., Ltd. with over ten (10) years financial and accounting experience in public companies, and was a senior accounting manager at China Telecom Group, Wal-Mart China, and Tencent. She is a Fellow of Chartered Certified Accountant (FCCA) of Association of Chartered Certified Accountants (ACCA), and a chartered member of Chinese Institute of Certified Public Accountants (CICPA). In addition to Ms. Liu's financial industry experience, she also lectures at multiple education and professional institutes, including the Department of Accounting of Economics and Management School at Wuhan University, Beijing National Accounting Institute, Xiamen National Accounting Institute, Chinese Institute of Certified Public Accountants, Shenzhen Institute of Certified Public Accountants, and Guangzhou Institute of Certified Public Accounts.
Mr. Xingguo Liu. Mr. Liu has fifteen (15) years of experience in the business consulting and finance sectors. Mr. Liu currently serves as the CEO of CPCT Blockchain Assets Exchange Platform. Mr. Liu has held the position of CEO and majority shareholder of Shenzhen Guoxing Information Technology Consulting Co. LTD since 2013, where he oversees the business development and government relations departments. From 2008 to 2010, he served as the manager of the research and development department for the BYD Co., where his responsibilities included outlining the technology development and deployment of all technological services of the BYD group. From 2005 to 2008, Mr. Liu served as the Supervisor of the research and development division of NME (China) Inc. Shenzhen Branch. Mr. Liu received a Master of Science degree from Huazhong University of Science and Technology.
Mr. Linhai Qiao. Mr. Qiao is the Managing Partner at Asia Pacific Digital Banking Technology (Singapore) Pte. Ltd (APDBT), a financial and blockchain technology company. He is also CEO and majority shareholder of Diggers (Beijing) Digital Technology Co., Ltd. From 2017 to present, Mr. Qiao has served as the co-founder and CEO of TTEX, a crypto-asset exchange based in Asia, where made major corporate decisions, and managed the overall operations and resources of the crypto-asset exchange.
Ms. Tina Tang. Ms. Tang is a senior financial executive with a proven track record of success. Ms. Tang has eighteen (18) years of professional experience in institutional sales, investment, asset management, strategy development and business plan execution. Ms. Tang has an extensive knowledge of global financial markets, fixed income markets and real estate Investments as well as in-depth understanding of global central banks and sovereign wealth funds. She is currently the Managing Partner at Tang Capital Investment, an investment advisory firm. Before she was the Managing Director of Investment at Hongkun USA. Prior to joining Hongkun USA, Ms. Tang served as the founding partner of a New York-based investment management company providing advisory and asset management services across real estate and global capital market sectors. She helped guide the firm's strategic direction and drove business development. Ms. Tang's experience also includes over ten (10) years on Wall Street, including a tenure as Senior Vice President at FTN Financial and in the Global Central Bank Group at HSBC where she advised central banks & sovereign wealth funds on global fixed-income markets, private equity, real estate investments, etc. Ms. Tang began her career in investment consulting at Citi - Salomon Smith Barney.
Mr. Beining Li. Mr. Li is the Senior Vice President (SVP) of Technology Development and Government Relationships for Jiangxi ZhenTuozhe Network Technology Co. From 2014 to 2017, Mr. Li was the COO of Shanghai Genie World Technology Co., where he was responsible for designing and implementing business operations, establishing policies that promote company culture and vision, and overseeing company operations. From 2012 to 2013, Mr. Li served as COO for Shenzhen Eastcom Network, Co. Ltd. From 2011 to 2012, Mr. Li worked as a Senior Investment Manager at Softbank China (SBCVC), providing venture capital investment services for institutional and individual clients. From 2010 to 2011, Mr. Li worked as the Operations Director at Beijing Houde Capital Management Co. Ltd. And from 2005 to 2007, Mr. Li served as Senior Business Consultant in the Strategy and Global Marketing section of the Business Consulting Department of Huawei. Mr. Li started his career as a Senior Engineer at Nortel Guangdong R & D Center in 2002, and holds an MBA degree from Tsinghua University School of Economics and Management SEM-MIT and a bachelor's degree in computer science from Wuhan University of Science and Technology.