Merged into DeepGreen Metals Inc. / The Metals Company, ticker now TMC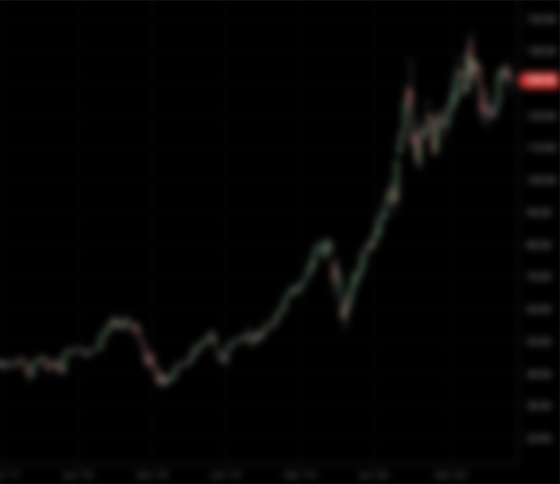 SOAC
Completed
DeepGreen Metals Inc. / The Metals Company
Sustainable Opportunities Acquisition Corp.
Scott Leonard serves as our Chief Executive Officer and on our board of directors . Mr. Leonard has over 15 years of experience leading highly successful business transformations and transitions. Mr. Leonard also has deep expertise over the past 8 years driving decarbonization through technology adoption, product lifecycle management and development and industrial demand destruction. Mr. Leonard has held various roles at both public and private companies including Chief Executive Officer, Chief Financial Officer, Chief Restructuring Officer and Independent Director. Previously, Mr. Leonard served as Chief Financial Officer/Chief Restructuring Officer at GenOn Energy from 2017 until 2018, and Chief Executive Officer of GenOn Mid-Atlantic LLC in 2018. From 2014 to 2016, Mr. Leonard was at Hewlett Packard Enterprise (NYSE: HPE), where he served as the Senior Vice President of Global Commercial Functions for the Enterprise Services business. Prior to that, Mr. Leonard served as Deputy Executive Director, Chief Strategy & Administrative Officer for the Texas Department of Transportation from 2012 to 2014. From 2005 to 2012, Mr. Leonard held positions as Senior Vice President, Performance Improvement and Vice President, Corporate Planning at TXU Corp. and it's successor Energy Future Holdings Corp. Mr. Leonard previously served on the board of directors of NRG REMA, LLC and Lonestar II Generation Holdings. Earlier in his career, Mr. Leonard was with McKinsey & Co. as a management consultant and Donaldson Lufkin & Jenrette as an investment banker. In addition, Mr. Leonard serves as a manager of our sponsor. Mr. Leonard earned a B.S. with Highest Honors from Georgia Tech, and an M.B.A. with Distinction from The Kellogg Graduate School of Management at Northwestern.
Scott Honour serves as the Chairman of our board of directors . Mr. Honour has over 30 years of private equity investment experience and has been involved in over 100 transactions totaling over $20 billion in transaction value. Mr. Honour is Managing Partner of Northern Pacific Group ("NPG"), a private equity firm, which he co-founded in 2012. Prior to that, Mr. Honour was at The Gores Group, a Los Angeles based private equity firm, for 10 years, serving as Senior Managing Director and one of the firm's top executives. During his time at The Gores Group, the firm raised four funds, totaling $4 billion in aggregate, and made over 35 investments. Mr. Honour also served on the investment committee for The Gores Group. Prior to joining The Gores Group, Mr. Honour was a Managing Director at UBS Investment Bank from 2000 to 2002 and was an investment banker at Donaldson, Lufkin & Jenrette from 1991 to 2000. Mr. Honour began his career at Trammell Crow Company in 1988. Mr. Honour has served on the board of directors of numerous public and private companies including Solar Spectrum Holdings LLC, Anthem Sports & Entertainment Inc., 1st Choice Delivery, LLC, United Language Group, Inc., Renters Warehouse LLC, Real Dolmen (REM:BB) and Westwood One, Inc. (formerly Nasdaq: WWON), and is a co-founder of Titan CNG LLC and YapStone Inc. In addition, Mr. Honour serves as a manager of our sponsor. Mr. Honour earned a B.S. and B.A., cum laude, in Business Administration and Economics from Pepperdine University and an M.B.A. in Finance and Marketing from the Wharton School of the University of Pennsylvania.
David Quiram serves as our Chief Financial Officer. Dr. Quiram has over 20 years of leadership experience in technology, strategy and finance organizations with a deep understanding of the chemicals, emerging technology, bioscience and energy sectors. Previously, Dr. Quiram served as Head of Financial Planning and Analysis and Tax at GenOn Energy ("GenOn") from 2017 until 2019 where he was responsible for standing up the financial and administrative functions of GenOn as a stand-alone entity from NRG Energy Inc. (NYSE: NRG). Prior to that, Dr. Quiram served as Head of Investments for Enterprise Services of Hewlett Packard Enterprise (NYSE: HPE) from 2014 until 2017 where he directed investments into products and services. From 2010 to 2014, Dr. Quiram was with Accenture (NYSE: ACN) as a Senior Manager in their Strategy practice focused on transforming utilities, independent power producers, and energy retailers. From 2006 to 2009, Dr. Quiram worked at multiple roles at TXU Energy starting in finance and later served as Vice President of Retail Pricing and Procurement where he led the pricing and hedging for TXU Energy's retail portfolio. Dr. Quiram began his career at McKinsey & Co where he worked as an Engagement Manager from 2001 until 2005, and as a Research Scientist at DuPont (NYSE: DD) from 1998 to 2001. Dr. Quiram earned a B.S. in Chemical Engineering with Highest Distinction from the University of Virginia, and an M.S. and Ph.D. in Chemical Engineering from the Massachusetts Institute of Technology.
Rick Gaenzle has agreed to serve on our board of directors . Mr. Gaenzle has over 30 years of private equity investment and corporate finance experience; he is the founder and currently serves as a Managing Director of Gilbert Global Equity Capital, L.L.C., the principal investment advisor to Gilbert Global Equity Partners, L.P. and related entities, a $1.2 billion leveraged buyout and private equity fund. Mr. Gaenzle has spent the last twenty-eight years at Gilbert Global and its predecessor entity, completing over 110 direct equity investments, co-investments and add-on acquisitions for portfolio companies. Previously, Mr. Gaenzle was a Principal of Soros Capital L.P., the principal venture capital and leveraged equity entity of the Quantum Group of Funds and a principal advisor to Quantum Industrial Holdings Ltd. Prior to joining Soros Capital, Mr. Gaenzle held various positions at PaineWebber Inc. Mr. Gaenzle currently serves as a Senior Advisor to Impact Delta, an impact-investing and impact-measurement advisory firm; an Operating Partner of NPG; and Chairman of Lake Street Homes, a single-family rental investment vehicle. Mr. Gaenzle holds a B.A. from Hartwick College and an M.B.A. from Fordham University.
Isaac Barchas has agreed to serve on our board of directors. Mr. Barchas is the President and Chief Executive Officer of Research Bridge Partners ("RBP"), a socially-driven investment company, which he founded in 2016. RBP uses both concessionary and nonconcessionary investment to create startup companies based on university research and advance those companies into the venture capital markets. Prior to founding RBP, Mr. Barchas led the Austin Technology Incubator ("ATI") at The University of Texas at Austin from 2006 to 2016. ATI's Clean Energy Incubator was the first university clean tech incubation program in the United States. During Mr. Barchas' leadership, ATI companies raised over $1 billion in the capital markets. Mr. Barchas joined the university from McKinsey & Co., where he worked in the Chicago, Sydney, Auckland, and Dallas offices, from 1996 to 2006 and served on the leadership teams of McKinsey's North American Healthcare Practice and Global Organization Practice. Mr. Barchas has served on multiple private company boards and on philanthropic boards including Pecan Street Inc., the largest analytically-focused clean energy and climate data consortium in the United States, where he was a founding board member. Mr. Barchas earned a J.D. (honors) and M.A. (Century Fellowship) from The University of Chicago. He received an A.B. from Stanford University (honors and Phi Beta Kappa).
Justin Kelly has agreed to serve on our board of directors . Mr. Kelly is currently the Chief Executive Officer and Chief Investment Officer of Winslow Capital Management, LLC ("Winslow Capital"), Nuveen's center of excellence for growth investing. Mr. Kelly also serves as lead portfolio manager on the firm's flagship U.S. Large Cap Growth Strategy. Mr. Kelly has been with Winslow Capital for over two decades and has transformed the firm from a single strategy, niche investment firm to a thought leader globally in growth equity investing with four strategies. Prior to joining Winslow Capital in 1999, Mr. Kelly was an equity analyst at Investment Advisors in Minneapolis. Prior to that, Mr. Kelly worked at Prudential Bache, from 1993 to 1996 as Investment Banker, and Salomon Brothers, from 1996 to 1997 as Investment Banker. Mr. Kelly earned a B.S. in Finance/Investments from Babson College.