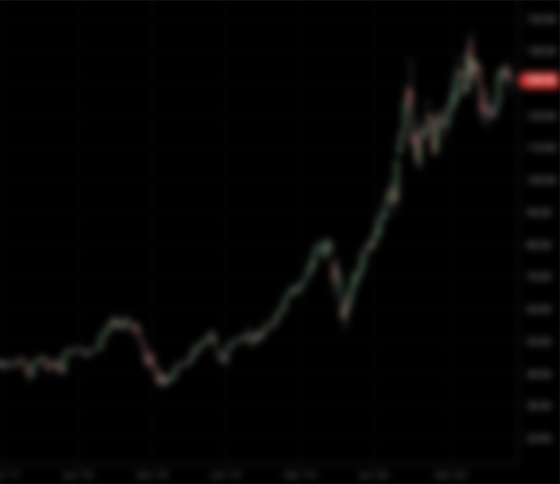 LCAP
Definitive Agreement
MSP Recovery, LLC
Lionheart Acquisition Corp. II
Lionheart Acquisition Corporation II is a newly organized blank check company formed for the purpose of effecting a merger, capital stock exchange, asset acquisition, stock purchase, reorganization or similar business combination with one or more businesses, which we refer to as our initial business combination. We have not selected any specific business combination target and we have not, nor has anyone on our behalf, initiated any substantive discussions, directly or indirectly, with any business combination target. While we may pursue an acquisition opportunity in any business, industry, sector or geographical location, we intend to identify and acquire a business that applies innovative digital technologies and technology-enhanced services and solutions to the identification, design, development, construction, operation, financing, management and disposition of real estate properties, commonly referred to as "PropTech." We will seek to acquire one or more PropTech businesses.
Raised

$230M

CIK

1802450

Focus

Real Estate, Technology, PropTech
Ophir Sternberg, our Chairman, President and Chief Executive Officer since inception, has over 28 years of experience acquiring, developing, repositioning and investing in all segments of the real estate industry, including office, industrial, retail, hospitality, ultra-luxury residential condominiums and land acquisitions. Mr. Sternberg is the founding partner and Chief Executive Officer of Lionheart Capital LLC ("Lionheart Capital"), founded in 2010. In 2019, Lionheart Capital completed in excess of 20 real estate transactions across North America alone. Under Mr. Sternberg's leadership, Lionheart Capital executed numerous, marquee real estate transactions and repositions, including the Miami Beach Ritz-Carlton project, which resulted in a total sell-out value in excess of $560 million as well as the $30 million purchase and $120 million sale of the Seagull Hotel, Miami Beach making it the largest hotel sale of the year in Miami Beach. Mr. Sternberg and Lionheart Capital are currently in development on a number of other projects including but are not limited to retail properties in Miami's Design District, two oceanfront condominium towers in Pompano Beach, Florida and a ski-in/ski-out hotel and residences in Breckenridge, Colorado.
Additionally, in 2017, Mr. Sternberg founded Out of the Box Ventures, a Lionheart Capital subsidiary, to acquire and reposition distressed retail properties throughout the United States. With over 28 properties in 17 states, Out of the Box Ventures currently controls over 6 million square feet of big box stores, shopping centers and enclosed regional mall properties with plans to improve and expand upon these acquisitions.
Mr. Sternberg and Lionheart Capital are dedicated to working with best-in-class operators and partners such as the Ritz-Carlton. Lionheart Capital has been able to execute numerous, marquee transactions due largely in part to Mr. Sternberg's extensive industry relationships particularly with key institutional investors.
Mr. Sternberg began his career assembling, acquiring and developing properties in emerging neighborhoods in New York City, which established his reputation for identifying assets with unrealized potential and combining innovative partnerships with efficient financing structures to realize above average returns. Mr. Sternberg came to the United States in 1993 after completing three years of military service within an elite unit for the Israeli Defense Forces (IDF).
In March 2020, Mr. Sternberg became Chairman of OPES Acquisition Corp., a SPAC.
Trevor Barran, our Chief Operating Officer , has also served as Chief Operating Officer at Out of the Box Ventures since its inception in 2017. Mr. Barran brings over 20 years of experience developing and executing investment and operational strategies across the financial services, healthcare, technology, and real estate industries, including the last ten years acquiring and developing real estate properties as a senior member of the Lionheart Capital team. From 2013 until 2019, Mr. Barran served as Chief Executive Officer of Lionheart Nica S.A., Real Estate, a subsidiary of Lionheart Capital. Mr. Barran began his career in 1998 at the Mitchell Madison Group, Inc., a management consulting firm focused on improving financial and operational performance for large companies through strategic sourcing, performance improvement and big data, which was subsequently sold to USWeb/CKS Corp. for approximately $300 million in 1999 and eventually grew to over 8,500 employees with annual revenues exceeding $1 billion. Subsequently, in 1999, Mr. Barran joined ScreamingMedia (NASDAQ:SCRM), later known as Pinnacor, a global technology platform focused on the aggregation and distribution of digital content over the Internet. Mr. Barran helped prepare ScreamingMedia for its $60 million initial public offering in 2000. ScreamingMedia, which underwent a series of acquisitions, is now a part of the Walt Disney Company (NYSE:DIS). Other career milestones for Mr. Barran include founding and operating SACSA, s.a. (2016-2019), a resort construction company where he served as managing partner; founding and operating BioIntegral Surgical (2008-2010), a cardiovascular medical devices company where he served as Chief Executive Officer; and co-founding a systematic global macro high-frequency trading fund, EagleStone Advisors from 2010 to 2011. At EagleStone, Mr. Barran was instrumental in putting forward a day trading exchanged-traded fund (ETF) strategy. Additionally, in 2003, Mr. Barran participated in post-graduate work in computer science and artificial intelligence with Professor David Ackley in a joint program between the University of New Mexico and Santa Fe Research Institute. Mr. Barran earned a degree in Aerospace Engineering from Princeton University in 1998.
Paul Rapisarda, our Chief Financial Officer and Secretary , also serves as Chief Financial Officer at Lionheart Capital and Out of the Box Ventures, a position he has held since 2019. Mr. Rapisarda is an experienced public company C-suite executive and investment banking professional with more than 25 years working in and for a variety of public and private companies. Prior to joining Lionheart Capital in June 2019, he served as Chief Financial Officer at Etrion Corp. (TSX:ETX), a dual-listed (Canada/Sweden) solar energy development company from October 2015 to December 2017. Etrion Corp. is part of The Lundin Group, a portfolio of 13 public companies in the energy and mining sectors with a combined market capitalization in excess of $16 billion, started or sponsored by the Lundin family. Mr. Rapisarda was responsible for managing all finance functions, including financial reporting, treasury & cash management, corporate finance, regulatory/SEC compliance matters and investor relations. Prior to this, Mr. Rapisarda worked for Garrison Capital Advisors LLC, a financial advisory and consulting services company. From 2008 to 2014, he worked for another dual-listed company (Canada/United States), Atlantic Power Corporation (NYSE:AT), most recently serving as Executive Vice President-Commercial Development. The company was a portfolio company controlled by Arclight Capital Partners, a private equity firm with $10.4 billion of assets under management and a focus on the energy sector. He was a key member of the executive team that successfully engineered the $1.8 billion merger with Capital Power Income L.P. and had primary responsibility for the investment of over $1.2 billion in capital from 2008-2012. Prior to Atlantic Power, Mr. Rapisarda worked for over 20 years in investment banking and private equity for several firms, including Compass Advisers LLP, Schroders, Merrill Lynch and BT Securities. He has also acted as a board member at several emerging growth companies, primarily in the energy, technology and infrastructure sectors. Mr. Rapisarda has a B.A. from Amherst College and an M.B.A. from the Harvard Business School.
Steven Berrard , who will become our board member at the closing of this offering, is a co-founder of e-commerce company RumbleOn Inc. and has served as its Chief Financial Officer since 2017 and has been a member of its Board of Directors since 2016. Mr. Berrard is the Managing Partner of New River Capital Partners, a private equity fund he co-founded in 1997. Mr. Berrard was the co-founder and Co-Chief Executive Officer of AutoNation from 1996 to 1999. Prior to joining AutoNation, Mr. Berrard served as President and Chief Executive Officer of the Blockbuster Entertainment Group, the world's largest video store operator at the time. Mr. Berrard served as Chairman of Board of Jamba, Inc. from 2005 to 2007 and as its Chief Executive Officer from 2005 to 2006. Mr. Berrard served as President of Huizenga Holdings, Inc., a real estate management and development company, and served in various positions with subsidiaries of Huizenga Holdings, Inc. from 1981 to 1987. Mr. Berrard currently serves on the Board of Directors of Pivotal Fitness, Inc., a chain of fitness centers operating in Charleston, SC. He has previously served on the Boards of Directors of Swisher Hygiene Inc., Walter Investment Management Corp., Jamba, Inc., Viacom, Inc., Birmingham Steel, HealthSouth and Boca Resorts, Inc.. Mr. Berrard earned his B.S. in Accounting from Florida Atlantic University.
Aman Kapadia , who will become our board member at the closing of this offering, has been the Managing Partner of Akaris Global Partners, an investment firm based in New York City, since September 2018. He brings 16 years of experience in public markets investing across capital structure, geographies, and industries. Prior to founding Akaris Global, from 2007 to 2018, Mr. Kapadia served as Partner and Managing Director at Fir Tree Partners, an investment firm formed in 1994 to apply the best practices of a private equity approach to opportunistic value investing. From 2016 until his departure in 2018, Mr. Kapadia was one of three individuals managing the firm with co-portfolio manager responsibilities. Previously, Mr. Kapadia was an Analyst at Rockbay Capital Management, Severn River Capital Management, Sagamore Hill and McKinsey & Co. Mr. Kapadia received a J.D./M.B.A. from Harvard Law School and Harvard Business School, and an A.B. in Public and International Affairs, magna cum laude, from Princeton University, where he was inducted into Phi Beta Kappa.
Mark Walsh , who will become our board member at the closing of this offering, is a venture investor in technology, software, content and services through his fund, Ruxton Ventures, LLC, which he founded in 2003. Mr. Walsh was Chief Executive Officer of FactSquared, an AI/Machine learning company he helped found, from late 2017 to early 2019. He remains on its board. He served as a presidential appointee in the Obama Administration as Head of Investment and Innovation at the Small Business Administration from 2015 to 2017, overseeing a $30 billion investment portfolio in private equity, venture capital and venture accelerators. Prior to the SBA, from 2013 to 2015, Mr. Walsh was executive chairman of Homesnap.com, a "prosumer" platform/app for residential real estate backed by Revolution Ventures. He has been a senior executive at several technology and content companies, including GE, AOL and Home Box Office. Mr. Walsh served as Chief Executive Officer and then Chairman of VerticalNet, a leading provider of B2B "communities of commerce" from 1997 to 2004. He led the company through its public offering on NASDAQ in 1999. Mr. Walsh has invested in and/or served as a board member of a number of high growth public and private companies, including: BlackBoard (NASDAQ: BBBB), NutriSystems (NASDAQ: NTRI), Thestreet.com (NASDAQ: TST), Day Software (Zurich Stock Exchange: DAY), half.com, LifeShield.com, Transactis and GoCanvas.com. Mr. Walsh received an M.B.A. from the Harvard Business School and a B.A. from Union College.