Merged into MoneyLion, ticker now ML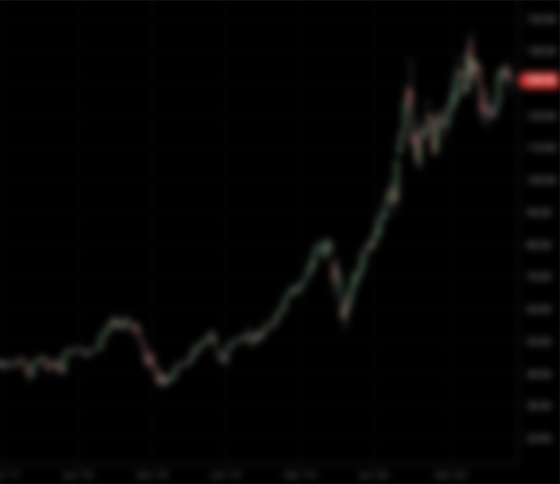 ML
MoneyLion
| | | | |
| --- | --- | --- | --- |
| First | 2020-08-14 | $9.81 | |
| Merger | 2021-11-15 | $5.90 | 40% |
| Merger +6mo | 2022-05-16 | $1.41 | 86% |
| Merger +1yr | 2022-11-14 | $0.80 | 92% |
| Recent | 2023-03-21 | $0.55 | 94% |
Raised

$300M

CIK

1807846

SPAC Ticker

FUSE

Merger

MoneyLion

Merged Ticker

ML

Focus

Technology, FinTech, Unicorns
Jim Ross, 54, has been our Non-Executive Chairman since April 2020 and a senior adviser to State Street since May 2020. He was most recently an executive vice president of SSGA (from December 2013 to March 2020) and chairman of the Global SPDR ETF business ("SPDR business") (from May 2016 to March 2020). Prior to becoming chairman, Mr. Ross was global head of the SPDR business (from February 2012 to May 2016), responsible for all aspects of the SPDR business including Profit and loss management, product innovation, sales and marketing. Throughout his 27-year career, Mr. Ross served in numerous executive positions, such as director and chairman of the board for State Street Global Advisors Funds Management, Inc. and SSGA's registered investment advisor from February 2012 to March 2020, as director of State Street Global Markets, LLC, State Street's registered broker dealer, from May 2013 to April 2017 and as chairman and chief executive officer of State Street Global Advisors Funds Distributors, LLC, SSGA's registered broker dealer, from May 2017 to March 2020. He was a member of SSGA's executive management group as well as SSGA's global product committee from July 2015 to March 2020 and from October 2009 to March 2020, respectively. In these roles, Mr. Ross was responsible for leading SSGA's engagement with ETF stakeholders, including regulators, mutual fund and ETF boards of directors, industry associations, key clients, partners, and the media. Mr. Ross served as the trustee of various SSGA mutual funds from February 2007 and continues to serve as a trustee of Select Sector SPDR Trust ETFs and as a trustee of SPDR Series Trust ETFs since November 2005. In addition, Mr. Ross has served as a board member of various Irish self-managed investment companies from November 2016 to March 2020. Mr. Ross also served on the Board of Governors of the Investment Company Institute ("ICI") from May 2011 to March 2020 and was chairman of ICI's Exchange Traded Funds Committee from June 2010 to January 2020. Prior to joining State Street Bank & Trust Company in 1992, he worked as a senior accountant for Ernst & Young, responsible for auditing investment companies and insurance companies. Mr. Ross received a Bachelor's degree in Accountancy from Bentley College in 1988. We believe Mr. Ross's deep asset management industry background, coupled with broad operational and transactional experience, make him well qualified to serve as Chairman of our board of directors.
John James, 41, has served as our Chief Executive Officer and as a director since March 2020. Mr. James has 20 years' experience as a successful institutional investor, asset manager, and founder and operator of multiple technology businesses. Since November 2015, Mr. James has served as chairman and chief executive officer of BetaSmartz Global Pty Ltd ("BetaSmartz"), a global financial technology business serving financial services organizations. Mr. James has also served as a director of Strawberry Hill Consulting Pty Ltd since July 2012. Prior to founding BetaSmartz, Mr. James co-founded Boka Group ("Boka") in October 2005, an emerging market fund management and sovereign advisory company, where he oversaw Boka's investments and fund administration until the term of Boka's closed-ended funds came to an end in 2010. In 2010, Mr. James relocated to Australia where he began structuring new financial products, including a first home buyer mortgage product for La Trobe Financial Services, which is now a subsidiary of Blackstone Group, and a real estate ETF. After serving as a reserve officer in the U.K. Royal Naval Reserve, Mr. James began his career at London-based Anglo-Suisse Capital in February 2002 where he managed equities portfolios and advised on M&A transactions until starting Boka. Mr. James received a Bachelor of Arts (Hons) and a Master of Arts from the University of Oxford with further studies in Law at the University of London and Managerial Accounting and Digital Marketing at the University of Illinois at Urbana-Champaign - College of Business. He is a fellow of the Financial Services Institute of Australasia (F Fin) and a Chartered Member of the Chartered Institute for Securities and Investment (Chartered MCSI). We believe Mr. James's entrepreneurial experience and deep financial services background, make him well qualified to serve as a director.
Jeffrey Gary, 57, has served as our Chief Financial Officer and as a director since March 2020. Mr. Gary has a 30-year track record in the investment and financial services industry, including significant merger and acquisition ("M&A") experience. He is an experienced board member and investor, having worked on numerous transactions with SPACs and public and private equity companies and has directly led audit, fiduciary, and corporate governance committees of these companies. He currently sits on the boards of directors of National Holdings Corporation (Nasdaq: NHLD) (since February 2019), where he also serves as chair of the audit committee, and Arca US Treasury Mutual Fund (since December 2019). Mr. Gary also sits on the advisory boards for Monroe Capital (since January 2020) and two FinTech companies, DealBox (since May 2019) and Total Network Service/Digital Names (since May 2019). From October 2018 to March 2020, Mr. Gary served on the board of directors of the Axonic Alternative Income Mutual Fund. Previously, Mr. Gary was a senior portfolio manager and led investment teams at Avenue Capital Group (from January 2012 to July 2018), Third Avenue (from May 2009 to December 2010), BlackRock, Inc. (NYSE: BLK) ("BlackRock") (from September 2003 to December 2008), AIG/American General (NYSE: AIG) (from May 1998 to September 2003), and Koch Industries (from September 1996 to April 1998) where he invested across all asset classes with a focus on the high-yield, bank loan and distressed markets. During this time, he operated in a variety of roles, which included presenting each quarter on regulatory, compliance, shareholder, the Sarbanes-Oxley Act of 2002, and other U.S. Securities and Exchange Commission ("SEC") matters to the Board. His role also included making investments and negotiating capital structures for numerous corporate buyout and acquisition transactions. He also successfully launched and managed ten new investment businesses between 1996 and 2018, and was an angel investor/advisor for a start-up healthcare company. For over 15 years, Mr. Gary was the portfolio manager for numerous NYSE-listed funds. Mr. Gary also sat as an investment committee member at BlackRockKelso Capital BDC (Nasdaq: BKCC) ("BKCC") from February 2005 to December 2008, where he was involved with the review and approval of all private equity and credit investments, and was a team member in the launch and initial public offering of BKCC. Additionally, Mr. Gary was employed at Avenue Capital from January 2012 to July 2018, where he worked closely with the SPAC investment team on their two completed SPAC transactions in 2015 and in 2017. He started his career at PricewaterhouseCoopers as a senior auditor from September 1984 to June 1987 and later as a senior analyst at Citigroup (NYSE: C) from July 1987 to July 1988. From August 1988 to December 2002, Mr. Gary was an investment banker at Mesirow Financial. From January 1993 to August 1996, he was a senior distressed analyst at Cargill, Inc. Mr. Gary earned a Bachelor of Science in accounting from Penn State University in 1984 and a Master of Business Administration in Finance and International Business from Northwestern University (Kellogg) in 1991. Mr. Gary is a Certified Public Accountant.
Kelly Driscoll, 60, has served on our board of directors since March 2020. Ms. Driscoll has over 30 years' experience as an asset management and financial services executive with international board experience, fiduciary expertise, and a proven track record of driving business growth. In May 2020, she became a principal of Fiduciary Resolutions, an Employee Retirement Income Security Act ("ERISA") advisory and consulting firm specializing in fiduciary responsibilities and best practices. Previously, she held a number of leadership roles at State Street and SSGA, including senior vice president in global services (from July 2017 to December 2018) and office of regulatory initiatives (from June 2014 to July 2017), senior managing director of SSGA as head of public policy and governance from 2012 to 2014, where she developed and implemented SSGA's first public policy platform, and senior managing director as head of SSGA Asia ex-Japan, located in Hong Kong, from 2008 to 2012, where she led the investment management business across that region and grew the assets under management of that group. Prior to moving to Hong Kong, Ms. Driscoll built and led SSGA's fiduciary business negotiating numerous leveraged employee stock ownership plan ("ESOP") and ERISA transactions as an independent fiduciary and managing company stock portfolios for corporate clients. Ms. Driscoll earned a Master of Laws degree in banking law from the Boston University School of Law in 1991, a Juris Doctor degree from Suffolk University Law School in 1987, and a Bachelor of Arts degree from Catholic University in 1981. Ms. Driscoll is a licensed attorney in the Commonwealth of Massachusetts and the Commonwealth of Pennsylvania. We believe that Ms. Driscoll's extensive executive and legal expertise make her well qualified to serve as a director.
Ben Buettell, 57, has served on our board of directors since March 2020. Mr. Buettell is a mergers and acquisitions professional who brings strategic, financial and transactional experience to the team, having spent 24 years (from August 1988 to September 2012) with Houlihan Lokey (NYSE: HLI), where he was instrumental in its growth from a boutique firm into a global investment bank. While at Houlihan Lokey, he led numerous corporate engagements, including mergers, acquisitions, recapitalizations, equity reorganizations, and strategic alternative assessments to start-ups, public and private companies, boards of directors, and independent fiduciaries. He also served in numerous senior management positions, including serving as co-head of Houlihan Lokey's Fairness and Solvency Opinion Practices, co-chair of the Fairness Engagement Committee, and was a senior member of the Financial Advisory Services Management Committee. Mr. Buettell co-founded Chicago-based R7 Partners, an early-stage technology venture capital firm, in May 2013 and is currently a partner emeritus. He has sat on the board of directors of 6fusion USA, Inc., Airy3D, Inc. and Tanvas, Inc. since 2016, 2017 and 2015, respectively, and as a board observer at AEye, Inc., Carrot, Inc. and More Labs, Inc. since 2017, 2017 and 2018, respectively. Mr. Buettell received a Bachelor of Arts from Northwestern University in 1984 and a Master of Business Administration from Northwestern University's Kellogg School of Management in 1988. We believe that Mr. Buettell's deep financial services background make him well qualified to serve as a director.