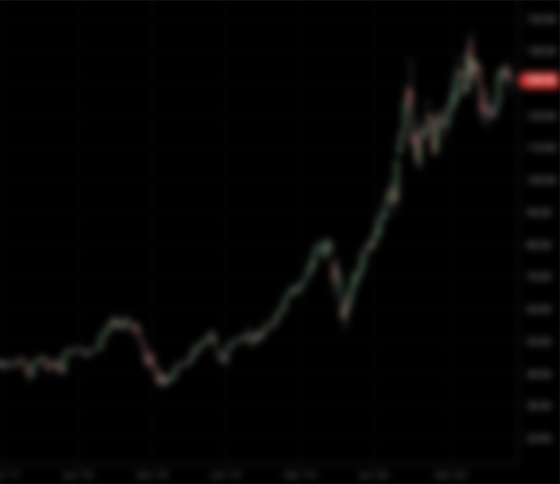 Raised

$150M

CIK

1810200

Focus

Food, Agriculture, Sustainability, Consumer, Logistics, Technology, Software, Energy, Renewable Energy
Alexander Crutchfield — Chief Executive Officer and Executive Chairman . Since 2016, Mr. Crutchfield has been managing his family's investments, and he has served as an independent director of Endeavour International and its UK, Netherlands and Luxembourg affiliates, from 2014 to 2016. Earlier in his career, from 1984 to 1997, Mr. Crutchfield was Vice Chair of American Water Development Inc. As a principal, operating through several private entities, Mr. Crutchfield farmed organic row crops using sustainable farming methods and was a rancher with an organic cow calf and steer operation, and he bought, preserved, developed, subdivided and sold large tracts of land. Mr. Crutchfield earned a BA in Economics from Claremont McKenna College and received his MBA from Columbia University.
Joachim Gfoeller — Chief Financial Officer of ONS Acquisition Corp. and member of the Strategic Advisory Board. Mr. Gfoeller is a veteran investment banker and venture capital investor, having co-created and operated three private equity funds and advised dozens of portfolio companies, particularly in technology businesses. From 1997 to 2015, Mr. Gfoeller served as general partner of GMG Capital Partners L.P. and its three investment funds. Fund investors included well-known institutional investors and high net worth individuals. Mr. Gfoeller served as a director of many of the GMG fund companies and other growth stage companies, including Flanders Filters, Inc., Iverify, Inc., Lancope, Inc., Phobos Corporation and StoreApps. Since 2015, Mr. Gfoeller has been director of investments for Cleveland-based Nottingham-Spirk Design Associates, a consumer and industrial products design and development firm that makes private equity investments alongside its clients. Mr. Gfoeller earned his B.A. degree from the Ohio State University, an M.A. degree from the Johns Hopkins School of Advanced International Studies, and his MBA from the University of Pennsylvania.
Robert B. Nolan, Jr. — Independent Member . Mr. Nolan is the founding partner of Halyard Capital and has chaired the Investment Committee for 18 years across their three separate funds totalling more than $600 million. He represented Halyard on the Boards of EducationDynamics, Practice Insight, Jun Group, Engauge Marketing, LLC, Women's Marketing, Inc., American Consolidated Media, Inflow, North Dakota Holdings, and TRANZACT. From 2001 until January 2006, Mr. Nolan was the CEO of the BMO Private Equity Group, overseeing an investment portfolio with $1 billion in capital. Previously, Mr. Nolan was Managing Director and Head of Media & Telecommunications Investment Banking at CIBC World Markets. Prior to CIBC, Mr. Nolan was Telecommunications Group Head at UBS Securities. He also worked for nine years at Goldman, Sachs & Co. in the Telecommunications, Media & Technology Group. Currently, Mr. Nolan serves as a Senior Advisor to Brown Brothers Harriman, the Mission OG Group and Connecticut Innovations, and he also serves on the Board of Directors at Point Pickup Technologies and Curacity. Mr. Nolan is a member of the New York and Washington, D.C. Bar Associations. Mr. Nolan received a J.D. from the Fordham University School of Law and a B.S in Business Administration from Georgetown University. Mr. Nolan is a member of the McDonough School of Business Board of Advisors.
Toby Corey — Independent Member . Mr. Corey has managed three greater than $1 billion businesses, two successful IPOs, and raised over $300 million in private and public financings. Mr. Corey is a former President of Global Sales and Customer Experience at SolarCity, a leader in clean energy services which conducted a successful IPO and subsequent merger with Tesla. Mr. Corey is a co-founder and former President and COO of USWeb, a worldwide leader in web development services with greater than $3 billion market cap and successful IPO. Mr. Corey currently serves on the boards of CruzFoam, Palmetto Solar and Santa Cruz Works. Mr. Corey is currently a faculty member at Stanford University. Mr. Corey received his B.S. in Economics from Southern Connecticut State.
Chesley Maddox-Dorsey — Independent Member . Since September 2018, Ms. Maddox-Dorsey has been the Chief Executive Officer of A Wonder Media Company, parent company of American Urban Radio Networks (AURN) and Superadio. Prior to joining A Wonder Media Company, Ms. Maddox-Dorsey was the CEO of Access.1 Communications Corp from 2010 to 2018, and President from 1999 to 2010. Prior to joining Access.1, Ms. Maddox-Dorsey was a Senior Vice President in the Investment Banking division of Brenner Securities from 1992-1998. Prior to joining Brenner, Ms. Maddox-Dorsey was the principal of the CMA Investment Banking Company from 1987 to 1992. As former Vice President of Specialized Lending for Ameritrust Company from 1982 to 1987, Ms. Maddox-Dorsey led the bank's initiation into media lending. Ms. Maddox-Dorsey is a graduate of Oberlin College, with a B.A. in Government.
Nathan Leight — Independent Member . Mr. Leight has 35 years of experience in capital markets, asset and portfolio management, venture capital and private equity investing. Since 1998, Mr. Leight has been the senior managing member of Terrapin Partners, LLC and chief investment officer of Terrapin Asset Management, LLC. He is also chairman and CEO of The Juice LLC, an education and media company. Mr. Leight has served on the boards of six publicly traded companies, including as chairman of three publicly traded special purpose acquisition companies. From 2005 to 2006, Mr. Leight was chairman of Aldabra Acquisition Corporation, a blank check company, that raised $55.2 million of gross proceeds in its 2005 initial public offering and later merged with affiliates of Great Lakes Dredge & Dock Corporation, which at the time was the largest provider of dredging services in North America, in a transaction valued at more than $400 million. He served as chairman of Great Lakes from 2011 to 2015. Mr. Leight served as chairman of Aldabra 2 Acquisition Corp., another blank check company, which raised $414 million of gross proceeds in its 2007 initial public offering and later acquired the paper and packaging assets of Boise Cascade, LLC to form Boise, Inc. in a transaction valued at more than $1.6 billion, Mr. Leight served as a director of Boise Inc. for five years, from 2007 to 2012. Additionally, Mr. Leight was chairman of Terrapin 3 Acquisition Corporation until 2016, another blank check company, that raised $212.75 million of gross proceeds in 2014 and later combined with Yatra Online, Inc., the second largest India-based online travel agent. From 2009 to 2011, Mr. Leight served on the board of TradeStation Group, Inc., now a wholly-owned subsidiary of Monex Group, Inc. (Tokyo Stock Exchange: 8698). Mr. Leight also served as CEO of e-STEEL LLC, an internet-based steel marketplace, and VastVideo, Inc., a video content and technology provider. Before forming Terrapin Partners, LLC, Mr. Leight was the chief investment officer of Gabriel Capital, a hedge fund which specialized in bankruptcies, under-valued securities, emerging markets, private equity and merger arbitrage. Prior to joining Gabriel, Mr. Leight established and oversaw the proprietary trading department at Dillon Read & Co., which specialized in bankruptcy/distressed situations and risk arbitrage. Mr. Leight started his career as an associate in the corporate finance department of Oppenheimer & Co. Mr. Leight received his A.B. cum laude from Harvard College.
R. Rudolph Reinfrank — Independent Member . Mr. Reinfrank has over 30 years of private equity investment experience. Mr. Reinfrank is Managing General Partner of Riverford Partners LLC, an advisory services firm, which he founded in 2009. Prior to that, Mr. Reinfrank was Managing General Partner at Clarity Partners, a Los Angeles based private equity firm, from 2000 until 2009. Mr. Reinfrank also served on the investment committee for Clarity Partners. Prior to joining Clarity Partners, Mr. Reinfrank was co-founder and Managing Director at Rader Reinfrank and Co., LLC from 1997 to 2009. Mr. Reinfrank is a member of the board of directors of Apollo Investment Corporation. He is the former chairman of its audit committee from 2013 to 2018 and is a member of its audit, nominating and governance committees. Mr. Reinfrank is a Senior Advisor to BC Partners, Grafine Partners (New York City), Pall Mall Capital, Ltd. (London), The K Fund/Andina Family Offices and Transnational Capital Corporation (New York City). Mr. Reinfrank was previously a director of WebTV Networks, Trillium Digital Systems, Weatherford International, Enterra Corporation, CRC-Evans Pipeline, Parker Drilling Company, Kayne Anderson Acquisition Corp., Impremedia LLC, Base Entertainment LLC, Naylor LLC, Crescent Entertainment, LLC and Central Soya, Inc. Mr. Reinfrank earned a B.A. in Economics from Stanford University and an M.B.A. in Finance and Marketing from The Anderson School of Management at the University of California, Los Angeles.