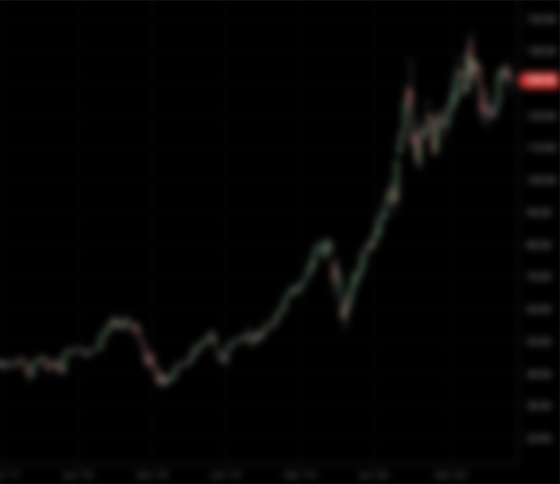 PAIC
Definitive Agreement
Revelation Biosciences, Inc.
Andreas Typaldos has served as our Chairman and Chief Executive Officer since inception. Andreas has been a software and technology entrepreneur from the inception of the industry, as well as a private equity investor through a Family Office. His entrepreneurial activities and companies extend over both the US and international and primarily European venues. In the past, he was founder, founding investor, Board Member, and Chief Executive of a number of software, technology, consulting services, and internet companies, including AXS-One, an early international enterprise software company; Enikia LLC (subsequently known as Arkados and Iota Communications Inc.), which was a fabless semiconductor company in the powerline-based communications space at the inception of that market and whose Homeplug-compliant technology was sold to one of the largest semiconductor companies (ST Micro) before evolving into the IoT space; Xandros Inc., a Linux operating system company that provided the operating system used by Asus and Intel on the eeePC netbook mobile device to create that space prior to its domination by Apple's iPad tablet; and a number of other companies in the technology, software, AI, and lifestyle markets. Currently, he is the Executive Chairman of BCII Enterprises Inc., a publicly traded holding company with a number of software, CLOUD, and AI operating subsidiaries; and Executive Chairman of Scalix Inc., a Linux-based enterprise email server company developed through funding and technology support by Microsoft. In the lifestyle and life sciences related industries, he is Board Member of an early cancer detection biotech company, QCDx; and owner of Merakia, a hospitality holding company. A native of Greece, Andreas came to the US in 1963 on scholarship from Columbia University where he received a Bachelors degree in Mathematical Methods for Engineering and Operations Research and where he has funded a named scholarship program since 1996. He also received a graduate degree in Computer Science from Pratt Institute. He is married and is the father of four.
Sean Fitzpatrick has been our Chief Financial Officer and Board Member since inception. He is the Founding Partner of Fidem Advisors, a boutique advisory firm that offers services in raising equity, debt, and bridge capital. Sean has over 25 years of Wall Street experience, spanning several major investment banks. He began his career in 1990 with Shearson Lehman Brothers as a Financial Advisor. Sean has held various positions of increasing responsibility at Alex Brown and Sons, Hambrecht & Quist, JP Morgan and Credit Suisse. The majority of his work experience has focused on the managing and raising capital from private wealth, family offices and institutional clients. Throughout the course of his career, Sean has raised or managed in excess of $2 billion dollars on behalf of a diverse base of clients. He holds a BBA in Finance from Loyola University in Baltimore, MD.
David Dobkin has served as a member of the Board of Directors since inception. He is an experienced healthcare capital markets investment banker with a career focused on helping high-growth life science, medical device, and healthcare IT companies achieve their financial and strategic goals. David has worked with companies developing a wide range of technologies and brings extensive strategic advisory and execution capability to his clients. David has experience with both traditional and non-traditional forms of equity and debt offerings in both the U.S. and abroad. He is a regular speaker on growth capital formation at conferences across the United States and Canada. Prior to joining LifeSci Capital in 2018, David founded Dobkin & Company, an investment bank tailored for entrepreneur-lead companies focused on seed and growth equity and capital, in 2015. Previously, from 2010 to 2015, David worked in various capacities with the New Zealand Government facilitating capital formation on behalf of regional companies and government agencies with a focus on securing strategic foreign direct investment. David has tremendous experience conducting cross-border transactions. Prior to October 2010, David worked for Lazard Frères, one of the world's preeminent financial advisory and asset management firms, where he facilitated and advised on cross-border mergers and acquisitions transactions in excess of $2.5 billion. Prior to joining for Lazard Frères, David began his career in in the Healthcare investment banking group for Wasserstein Perella based in New York. At Wasserstein Perella, David advised healthcare companies on capital formation as well as strategic alternatives. David conducted graduate research in stem cell bioengineering and received a Master of Science, Biomedical Engineering, from the University of Southern California. David also received a Bachelor of Science, Biomedical Engineering, from Columbia University. David holds the Series 63, 79, and 82 licenses. We believe David is qualified to sit on our board due to his extensive experience in mergers and acquisitions.
Anthony Hayes has served as a member of the Board of Directors since inception. He is the Chief Executive Officer of Alkido Pharma Inc. fka Spherix Incorporated, a NASDAQ-traded technology commercialization company (NASDAQ:AIKI). He began his tenure by overseeing Alkido's transformation from a biotechnology company into a diversified corporate entity, committed to advancing innovation by participating in the development of new technologies across several sectors. Anthony identified and brought about multimillion-dollar M&A acquisitions that resulted in some of the largest transactions in technology patents. He is also involved in all aspects of investor relations, representing Alkido in shareholder meetings, at domestic and international conferences, and in television and print media, including Bloomberg Television and Forbes. Anthony is an attorney and a former partner of an Am Law 100 firm, and is the previous co-founder and managing member of JaNSOME IP Management LLC, an intellectual property monetization firm. Anthony received his Juris Doctor from Tulane University Law School, and his Bachelor of Arts in Economics from Mary Washington College.
Robert Nicholson has served as a member of the Board of Directors since inception. Robert has many years of leadership and investing experience in investment banking and private equity with a focus on public and private Capital Markets transactions, Real Estate, Mergers and Acquisitions, and Mid-Market Credit. He is currently a principal owner and Managing Director of Archon, responsible for general management of the firm's operations, mergers and acquisitions, financial advisory, capital development, and strategic growth. He joined Archon in 2019 from Deutsche Bank where he focused on Private Equity and Alternative Investments. Robert began his career as an analyst at Morgan Stanley before moving into buy-side analysis with Oxford, and eventually into acquisitions for Wells Real Estate Funds. Over the last 15 years he has worked in a capital markets role directly or through joint ventures with some of the largest Private Equity firms in the industry including Hines, Cole Capital, Apollo, and Ares Management. He has a BA in Economics from the University of Texas at Austin, a Masters from London Business School with a concentration in Private Equity, and an MBA from Columbia Business School with a concentration in Finance.
Barry Dennis, CFA, will serve as a member of the Board Member as of the effectiveness date of the registration statement. Barry is a Managing Director of Investment Banking and Strategic Consulting at WaveCrest Securities and since March 2018 Barry has been a member of the board of directors of LifeSci Acquisition Corp (NASDAQ: LSAC), a blank check company that raised approximately $65,600,000 in its initial public offering and is currently seeking to consummate an initial business combination in the healthcare industry. Prior to joining WaveCrest, from January 2018 to December 2019 Barry served as Chairman of Strategos Capital Markets, a structured products hedge fund, and as President from April 2015 to March 2017. From August 2013 to February 2015, Mr. Dennis served as Senior Managing Director of Canaccord Genuity, a full-service financial services firm, with operations in two principal segments of the securities industry: wealth management and capital markets. From 1993 to 2013, Barry worked for such firms as Merrill Lynch, TD Securities, and BMO. Barry received his Bachelor's of Commerce from the University of British Columbia and his M.B.A from the University of Western Ontario and is a holder of the Charter of Financial Analysts.