Merged into Vicarious Surgical, ticker now RBOT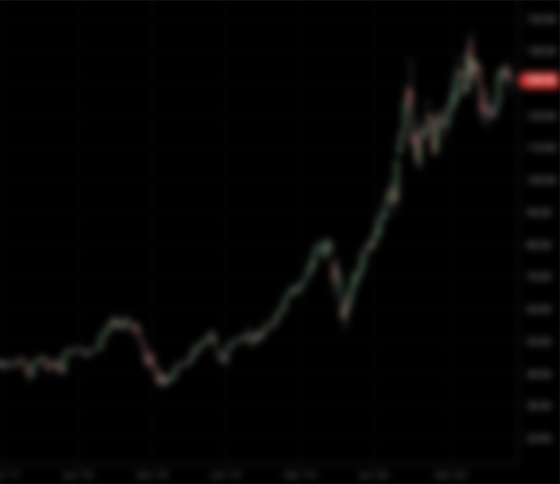 DEH
Completed
Vicarious Surgical
David Chu, our Chief Executive Officer and Director, is a highly regarded entrepreneur, business builder, designer, and creative executive in the global consumer sector, with extensive experience in brand development and repositioning. Mr. Chu was the founder and chief executive officer of Nautica, and between 1983 and 2003 he led its expansion into a global lifestyle brand with a distribution and license portfolio spanning 100 countries. Starting with outerwear, Mr. Chu led Nautica's category expansion into sportswear, activewear, women's wear and children's wear. He also strategically extended the Nautica product line by augmenting centralized brand management with tightly controlled license agreements, adding fragrances, tailored clothing, dress shirts and accessories. In 2003, Nautica was sold to VF Corporation (NYSE: VFC). Between 2007 and 2009, Mr. Chu was the executive creative director and a board member of Tumi. During his time at Tumi, Mr. Chu successfully repositioned the brand from high quality, functional luggage to a premium lifestyle brand for men and women. In July 2009, Mr. Chu formed a partnership with golfer Jack Nicklaus to develop the Nicklaus brands worldwide. In 2012, Mr. Chu joined Georg Jensen A/S, where he served as the chief executive officer, chief creative officer and chairman of the board; Mr. Chu is currently still a member of the board.
Donald Tang, our President and Director, has extensive experience as a private equity investor. In 2018, he founded Celadon Partners, a private equity firm focused on mispriced opportunities ready for operational or strategic transformation, with an emphasis on the consumer space. From 2004 to 2017, Mr. Tang worked at D.E. Shaw & Co., most recently as chief executive officer of D.E. Shaw & Co. (Asia-Pacific). He was the sole D.E. Shaw & Co. partner on the investment side in Asia, and a founding member of the firm's Asian private equity business. Mr. Tang started his career at Citadel Investment Group in 2003. He is a member of the Harvard Kennedy School Mossavar-Rahmani Center for Business and Government Advisory Council, Special Advisor (China) to the Milken Institute and a member of the Aspen Global Leadership Network. Donald graduated from Carnegie Mellon University with a degree in computer science and business administration, and a minor in computational finance.
Robert Kirby, our Chief Financial Officer, was the chief operating officer and managing director of Kemnay Advisory Services Inc., a family office advisor, from November 2011 to March 2020, where he was responsible for all investment operations and finance. He brings over twenty-five years of experience as an executive managing the infrastructure and operations of a range of complex investment platforms. Mr. Kirby's experience spans family offices, hedge funds, private equity funds and broker-dealers, and he has led organizations with operations spanning the United States, Europe, and Asia. From 2005 to 2011 Mr. Kirby was chief operating officer and chief financial officer of Auda, a private equity and hedge fund platform with over $10 billion in advised assets. Before Auda, Mr. Kirby was at Pine Grove Associates, where he was the chief financial officer. From 1998 to 2004, Mr. Kirby was the chief operating officer at Maple Financial USA, where he focused on all investment operations for the US proprietary trading, hedge fund, and securities lending activities. Earlier in his career he was responsible for financial and operational control for fixed income trading at Deutsche Bank (NYSE: DB) and Cantor Fitzgerald. Mr. Kirby holds an MBA from Cornell University and a BS from Rutgers University. He is a Certified Public Accountant in the State of New Jersey and the State of New York.
Michael Kives, our director nominee, is the founder and chief executive officer of K5 Global, LP, an advisory and investment firm, with clients including Creative Artists Agency, TPG Capital, and Sequoia Capital China, and investments including SpaceX, the Boring Company, and Catalyte, Inc. Prior to founding K5 Global, LP in 2018, Mr. Kives was an agent at Creative Artists Agency for 15 years, where he represented a wide range of talent, including Bruce Willis, Arnold Schwarzenegger, Katy Perry, Kate Hudson and Jessica Alba, as well as world and business leaders such as Mikhail Gorbachev and Warren Buffett. Prior to joining Creative Artists Agency in 2003, Mr. Kives worked in the Harlem office of President William J. Clinton, where he served as an interim spokesperson for the President. Mr. Kives then transitioned to Senator Hillary Rodham Clinton's D.C. office, where he worked alongside Chief of Staff Huma Abedin. Mr. Kives serves on the board of directors of Cirque du Soleil Holdings L.P. and Sherwood Holdings I, Inc. Mr. Kives graduated Phi Beta Kappa with Distinction from Stanford University.
Fred Langhammer, our director nominee, is chairman, global affairs, of The Estee Lauder Companies Inc. (NYSE: EL), a manufacturer and marketer of cosmetics products. Previously, Mr. Langhammer was chief executive officer of The Estee Lauder Companies Inc. from 2000 to 2004, president from 1995 to 2004 and chief operating officer from 1985 to 1999. Mr. Langhammer joined The Estee Lauder Companies in 1975 as president of its operations in Japan. In 1982, he was appointed managing director of its operations in Germany. He was a director of Central European Media Enterprises, Ltd. (Nasdaq: CETV) from December 2009 to March 2014, and was also a director of The Shinsei Bank Limited from 2005 to 2009 and a director of American International Group (NYSE: AIG) from 2006 to 2008. Mr. Langhammer was a director of the Walt Disney Company (NYSE: DIS) from 2005 until 2019. He also serves as chairman emeritus of the American Institute for Contemporary German Studies at Johns Hopkins University and is a senior fellow of the Foreign Policy Association. Mr. Langhammer holds dual citizenship for U.S.A. and Germany. Educated in Germany, Canada and Japan, he speaks fluent Japanese and German. He is also a recipient of the Marco Polo Award, the Ellis Island Award, the Bundesverdienstkreuz and the Commander's Cross of the Order of Merit of the Federal Republic of Germany.
Terry Lundgren, our director nominee, served as chairman and chief executive officer of Macy's, Inc. (NYSE: M) for 14 years before retiring as the executive chairman in January 2018. Prior to serving as chairman and chief executive officer of Macy's Inc., Mr. Lundgren served as president & chief operating officer. From May 1997 to March 2003, Mr. Lundgren served as president and chief merchandising officer of Macy's, Inc. Previously, Mr. Lundgren also was chairman and chief executive officer of Neiman Marcus. His numerous honors include receiving the National Retail Federation's Gold Medal Award, considered the retailing industry's most prestigious recognition.
Mr. Lundgren began his retailing career in 1975 as a trainee with Bullock's, a Los Angeles-based division of Federated Department Stores Inc., or Federated. Mr. Lundgren was named senior vice president and general merchandising manager of Bullock's in 1984. In 1987, he was named president and chief executive officer of Bullocks Wilshire, then an upscale chain of specialty department stores owned by Federated.
Mr. Lundgren left Federated after its acquisition by Campeau in 1988, joining Neiman Marcus in Dallas, Texas, where he served as executive vice president and later as chairman & chief executive officer. He returned to Federated in April of 1994 as chairman & chief executive officer of the Federated Merchandising Group. As chief executive officer, Mr. Lundgren led Federated's acquisition of The May Department Stores Company in August 2005.
Mr. Lundgren has been presented with many business recognition awards and has served as dinner chairman or as honoree for numerous retail industry organizations and charities, including Carnegie Hall, MoMA, Parsons School and the Fashion Institute of Technology. He has also served on the boards of the Federal Reserve Bank of New York, the National Retail Federation, the Kraft Heinz Company (Nasdaq: KHC) and the Economic Club of New York. He is currently a board member of the Procter & Gamble Company (NYSE: PG) and Blackrock Long Term Private Capital, and sits on the board of trustees of Carnegie Hall.