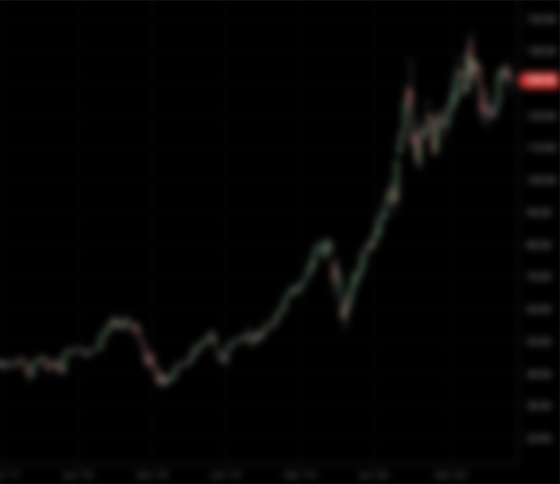 Raised

$594M

CIK

1815086

Focus

Technology, Financial Services, Media
Daniel Wong, our Chief Executive Officer, Chief Financial Officer and a Director, is a Senior Vice President with Pacific Century. He leads corporate finance (equity and debt), venture investment, and major mergers and acquisitions at Pacific Century, including in respect of its portfolio companies such as FWD (an Asian life insurance company, majority owned by Pacific Century) and PineBridge (a multi-asset manager managing $96 billion worldwide as of March 2020, majority-owned by Pacific Century with a minority interest owned by PineBridge management and employees). Mr. Wong was a Senior Managing Director and a member of the Executive Committee of PineBridge from 2015 to 2016. Prior to joining Pacific Century in 2003, Mr. Wong was a manager with the Corporate Finance division of PricewaterhouseCoopers' Hong Kong office. Pacific Century established FWD through the acquisition of ING's insurance assets in Hong Kong, Macau and Thailand for $2.1 billion in 2013. Since then, Mr. Wong has raised $6.7 billion of private equity, bank loan and publicly traded fixed income instruments for FWD. Since 2017, Mr. Wong has been a board member of Tokopedia, one of Indonesia's leading e-commerce marketplaces. He led the Series D investment in Tokopedia on behalf of Pacific Century. Since 2020, he is an investor representative of Tiki, one of Vietnam's leading B2C e-commerce marketplaces. He led Series D investment in Tiki on behalf of Pacific Century. He is also a board member of CompareAsia group, a financial comparison site in Southeast Asia and one of the top Fintech startups based in Hong Kong. Mr. Wong also led the Series E investment in Chegg (NYSE: CHGG) and was one of Chegg's board members from 2010 to 2012 prior to its public listing. Since 2015, Mr. Wong has also been Chairman and the single largest shareholder of QooApp, a global anime game platform with close to 6.5 million monthly active users worldwide as of April 2020. Mr. Wong has been a shareholder and subsequently a director of Manner Culture Enterprises (微辣文化集團), a leading online Cantonese content producer with close to 5 million followers on social media and 1 billion viewerships, since 2018 and 2020, respectively. Mr. Wong graduated from the University of Wisconsin-Madison with a Bachelor of Business Administration degree, majoring in Accounting, Finance and Economics. He completed the Kellogg-HKUST Executive MBA program in 2013 and earned the CFA designation in 2001. Mr. Wong is well qualified to serve on our board due to his extensive experience in investment, mergers and acquisitions and serving as a director for various public and private companies.
Matt Danzeisen, the Chairman of our Board of Directors, is Head of Private Investments at Thiel Capital, with a primary focus on investments in private companies and funds in the U.S. and Asia. At Thiel Capital, Mr. Danzeisen has developed and led a strategy focused on making debt and equity investments in innovative financial technology companies, funding some of the leading companies in this space and serving on the board of directors of three of them: Trumid Holdings, LLC, an electronic bond trading platform, since 2015; Artivest Holdings, Inc., an alternative investment platform for retail investors and their advisors, since 2018; and Coru Holdings Limited, a financial management platform for individuals, since 2018. Mr. Danzeisen also cofounded Crescendo Equity Partners Limited, or Crescendo, a private equity firm based in South Korea in 2012 while at Thiel Capital. Crescendo has raised and deployed over $550 million throughout South Korea and Southeast Asia in companies with a technology supply-chain focus. Mr. Danzeisen serves as a member of Crescendo's investment committee and as the firm's representative to selected portfolio companies. Prior to joining Thiel Capital and its predecessor firm, Clarium Capital Management in 2008, Mr. Danzeisen was a Vice President and Portfolio Manager at BlackRock in its fixed income division from 2002 to 2008. Prior to BlackRock, Mr. Danzeisen was an investment banker at Banc of America Securities from 2000 to 2001. He graduated from Cornell University with a degree in Finance and a minor in Economics, and is a CFA® charterholder. Mr. Danzeisen is well-qualified to serve as our Chairman due to his extensive technology industry and investment experience.
Samuel "Sam" Altman will serve on our board of directors following the completion of this offering. Since 2019, Mr. Altman is the Chief Executive Officer and co-founder of OpenAI, an AI research and deployment company. Previously, from 2014 to 2019, he was the President of Y Combinator, a leading startup accelerator which has invested billions of dollars into thousands of startups around the world. In addition to his work at Y Combinator, he has been an active investor in dozens of startups, and currently and within the last five years has served on the boards of Reddit Inc., which operates a social sharing and aggregation website, and Expedia Group, Inc., a company providing travel products and services, as well as Helion Energy, Inc. and Oklo. Inc., which are both developing clean energy solutions. Mr. Altman studied computer science at Stanford University and has since taught classes on entrepreneurship there. Mr. Altman is well qualified to serve on our board due to his technology industry experience.
John R. "Jay" Hass will serve on our board of directors following the completion of this offering. Since 2010, Mr. Hass has been a Partner at RRE Ventures, a leading U.S. venture capital investment firm. At RRE, Mr. Hass is responsible for a number of business and strategy functions including collaboration with RRE's portfolio companies on business development and corporate development, investor relations, and new product development. Prior to joining RRE, Mr. Hass spent 22 years at Brown Brothers Harriman, where he served as a Managing Director. At BBH Mr. Hass established and managed BBH's Alternative Investments Group, which encompassed private equity, hedge, Asian equity and real estate funds with assets of $1.3 billion and approximately 1,300 limited partners. Prior to BBH, Mr. Hass was a consultant in national politics and was a brand manager at Ted Bates Advertising. In addition to his RRE duties, Mr. Hass has served as an advisor to Raftr, Inc. and DecodeM; and is a member of the Tech: NYC Leadership Council. Mr. Hass is a former independent director of the Cheetah Korea Value Fund and the J.P. Morgan China Region Fund, Inc. He is a board member emeritus of the Tory Burch Foundation. Mr. Hass graduated from Princeton University with a B.A. in Politics and completed the CFA Institute's Investment Management program at Harvard Business School. Mr. Hass is well-qualified to serve as a director due to his extensive technology industry and investment experience.
In Joon Hwang will serve on our board of directors following the completion of this offering. Since 2015, he has been Chief Financial Officer, and since 2008 a director of, LINE Corporation (NYSE:LN), a developer of mobile applications and internet services. He also serves as a member of the board of several LINE Corporation subsidiaries and affiliate companies, including Line Plus, Line Financials, Line Financial Puls, Line Ventures and Line Taiwan Bank Limited. He is Co-Chief Executive Officer of Line Ventures and Chairman of Line Taiwan Bank Limited, which is scheduled to be launched in November 2020. Previously, Mr. Hwang served in several roles at NAVER Corporation (KRX:035420), a development company which operates the Korean search engine Naver, including as Chief Financial Officer from 2008 to 2016. Prior to joining NAVER Corporation, Mr. Hwang served in several roles at Woori Investment & Securities Co., Ltd., Woori Finance Holdings Co., Ltd., Samsung Securities Co., Ltd., Credit Suisse and Samsung Electronics Co., Ltd. Mr. Hwang received a B.S. in economics from Seoul National University and an M.B.A. from New York University. Mr. Hwang is well-qualified to serve as a director due to his extensive technology industry and investment industry experience.
Senior Advisor
Kenneth Ng will serve as our senior advisor following the completion of this offering. He has over 20 years of experience in hedge funds, private equity, equity derivatives, and buy-side investment banking. He is the founder and current Managing Partner of Ark Pacific, an asset management company licensed with the Securities and Futures Commission in Hong Kong since 2014, with overall leadership responsibility in managing investments in growth, special situations private equity and real estate investments across Asia. Since 2018 he has also served as the executive director of Sprint Power Technology Limited, a consulting and engineering services company with a focus on low-carbon automotive technology, where he is responsible for financial management, investor relations and global strategic partnerships. From 2005 to 2014, Mr. Ng served as an executive director and a founding team member at Elliott Advisors (HK) Limited, the Asian arm of the global multi-strategy hedge fund Elliott Associates, where he oversaw investments in public equities, public debt, private credit and private equity in Asia. Prior to that, Mr. Ng worked as an associate director in the equity derivatives department at UBS AG from 2004 to 2005 and an associate at TPG Capital Asia, a private equity firm, from 2001 to 2004. Mr. Ng started his career in New York with Merrill Lynch & Co. from 1999 to 2001, where he worked on corporate finance transactions and mergers and acquisitions in the technology sector. Since 2020, Mr. Ng has served as Chief Executive Officer and President of Malacca Straits Acquisition Company Limited (NASDAQ: MLAC), a blank check company currently searching for a target with which to consummate an initial business combination focused on businesses which are currently part of Southeast Asian business conglomerates in the media, food processing, renewable energy and healthcare industries. Mr. Ng graduated from Massachusetts Institute of Technology with a Bachelor's degree in Computer Science and Engineering, a Bachelor's degree in Management Science and a Master's degree in Electrical Engineering and Computer Science.