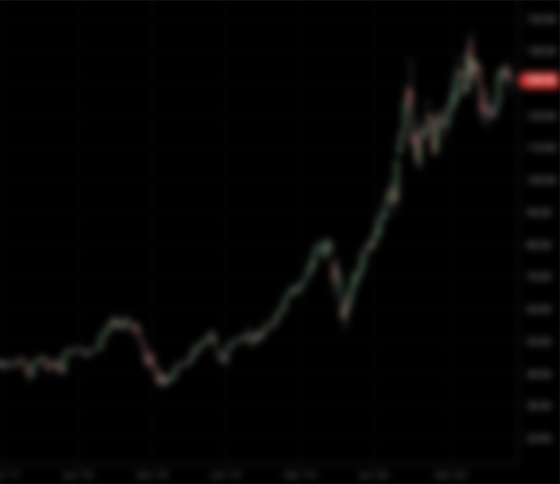 RBAC
Definitive Agreement
SeatGeek
RedBall Acquisition Corp.
Raised

$575M

CIK

1815184

Focus

Sports, Media
Our management team is led by Gerald Cardinale (Co-Chairman), Billy Beane (Co-Chairman), Alec Scheiner (Chief Executive Officer) and Luke Bornn, PhD (Executive Vice President). Throughout their careers, Mr. Cardinale, Mr. Beane, Mr. Scheiner and Dr. Bornn have built successful businesses in the sports industry, not only driving on-field performance of leading franchises and building up their profitability, but also creating new, innovative and lasting businesses around these franchises. Our senior leadership has collectively owned or operated sports businesses currently worth over $11.5 billion in the aggregate over the last 25 years.
Gerald Cardinale
Mr. Cardinale, the Founder and Managing Partner of RedBird, is a leader in the sports industry, with over 25 years of experience building a range of multi-billion-dollar platform companies. Prior to founding RedBird, Mr. Cardinale spent 20 years at Goldman Sachs where he was a Partner of the firm and a senior leader of the merchant banking division's private equity investing business, managing over $100 billion of private capital across equity, debt, real estate and infrastructure investment strategies. In 2001, Mr. Cardinale partnered with the New York Yankees and the Steinbrenner family to create the Yankees Entertainment & Sports ("YES") Network. The YES Network soon became the number one regional sports network in the United States by viewership and profitability and was acquired by Twenty-First Century Fox, Inc. in 2014. In 2007, Mr. Cardinale partnered with the Dallas Cowboys and the New York Yankees to create Legends Hospitality, one of the preeminent businesses in the sports ecosystem across premium sales, concessions, hospitality and merchandising.
At RedBird, Mr. Cardinale has continued his track record for building sports businesses in partnership with world class rights holders, helping them leverage their intellectual property to create business platforms with substantial terminal value. In 2015, RedBird partnered with the NFL and its 32 owners to create On Location Experiences, a global experiential entertainment business which grew to over 150 rights holder partnerships, including the NFL and the Super Bowl, NCAA Final Four, Ryder Cup and PGA Championships, 50+ college bowl games, music festivals and hundreds of global music tours. On Location Experiences was acquired by Endeavor in 2020.
In August 2019, RedBird partnered with the New York Yankees, Amazon and Sinclair Broadcasting to reacquire the YES Network as part of the larger acquisition of 21st Century Fox by the Walt Disney Company. YES continues its market leading position as the #1 Regional Sports Network in the United States, broadcasting the games of the New York Yankees, Brooklyn Nets and New York City Football Club and garnering a total of 118 Emmy Awards for its sports and entertainment programming.
In December 2019, RedBird partnered with the NFL Players' Association ("NFLPA") and MLB Players' Association ("MLBPA") to create OneTeam Partners, a first of its kind platform company which helps athletes maximize the value of their name, image and likeness rights, anchored by the NFLPA and MLBPA's video game and trading cards rights.
In 2020, RedBird announced an investment in Skydance Media, a diversified entertainment platform in partnership with Larry and David Ellison, Tencent and CJ Entertainment that produces original content across four main verticals: (i) Feature Film (Top Gun, Mission Impossible, Star Trek); (ii) Subscription Video on Demand (SVOD) and Television (Jack Ryan, Jack Reacher Altered Carbon, Gracie & Frankie); (iii) Animation; and (iv) Interactive (Walking Dead VR game).
In July 2020, RedBird acquired Toulouse FC, a professional football club located in Toulouse, France, and invested in Zelus Analytics, a sports analytics company co-founded by Dr. Bornn providing a world-leading sports intelligence platform for professional sports teams. RedBird capitalized a holding company, RedBird FC, to hold its investments in Toulouse FC and Zelus Analytics and serve as a platform for RedBird to execute on a strategy to drive value in European football via data analytics in partnership with some of the top analytics-focused executives in sports. RedBird's thesis is predicated on data analytics-based improvements of the on-field club performance coupled with commercial and operational improvements driven by RedBird's operational experience in US sports.
Mr. Cardinale currently sits on the boards of Yankee Global Enterprises (the corporate holding company of the New York Yankees), the YES Network, OneTeam Partners, Skydance Media and RedBird FC (Toulouse FC and Zelus Analytics), among others. Philanthropically, Mr. Cardinale is a Trustee of the Mount Sinai Health System in New York City and leads one of the multi-state Selection Committees that awards Rhodes Scholarships each year. Mr. Cardinale received an Honors B.A. from Harvard University where he graduated Magna Cum Laude and an M.Phil in Politics and Political Theory from Oxford University where he was a Rhodes Scholar.
Billy Beane
Mr. Beane is considered one of the most progressive and iconic executives in professional sports and has been a leader in bringing analytics to the forefront of professional sports. He was promoted to his current position of Executive Vice President of Baseball Operations for the Oakland A's in 2015 after 18 seasons as General Manager.
Few executives have replicated Mr. Beane's return on investment in terms of spending relative to wins, which we believe has the most direct impact on creating enterprise value in sports. Despite having a payroll that has consistently ranked in the bottom quartile of Major League Baseball ("MLB"), the A's have compiled the seventh most wins in the MLB under Mr. Beane's tenure, and their eight postseason appearances since the 2000 season are tied for fifth among all MLB teams. Since Mr. Beane was promoted to General Manager following the 1997 season, the value of the Oakland A's has increased from $118 million in 1998 to $1.1 billion today. Mr. Beane's analytics-based approach has been adopted by many other major professional sports teams and leagues and has spawned a new industry around sports data analytics.
Mr. Beane has also been actively involved in European football and is a consultant to the Dutch football club AZ Alkmaar. Since Mr. Beane's involvement, AZ Alkmaar has improved from 6th in the 2016-2017 season to 2nd in the 2019-2020 season of the Dutch Eredivisie league, has more than doubled its roster value and has increased its annual net transfer proceeds. Mr. Beane is also a minority owner of England's Barnsley Football Club, which was promoted from English 3rd division to the 2nd division since Mr. Beane's involvement.
Mr. Beane's leadership and the A's innovative approach to measuring, acquiring, and managing talent were the subject of Michael Lewis' best-selling book Moneyball: The Art of Winning an Unfair Game. The book has since been made into a full-length motion picture featuring Brad Pitt in the starring role, which premiered in 2011. Mr. Beane has worked with Fortune 500 companies, global sports leagues, and high-performing organizations to apply this methodology of identifying and using undervalued assets to create and sustain a competitive edge. In 2017, Mr. Beane was named one of the top hundred living business minds by Forbes magazine. He has served on the board of directors of several companies, including ProTrade and NetSuite, Inc.
Alec Scheiner
Mr. Scheiner is a well-respected operator and investor within the sports and media industry. He was one of the top executives with the Dallas Cowboys when the club designed and built the 1.2 billion AT&T Stadium. While at the Dallas Cowboys, Mr. Scheiner helped transform the club's sales and administrative organization, built its own merchandising company, formed Legends Hospitality (where he sat on the board and executive committee), and created in-house football analytics functions. From 2012 to 2016, Mr. Scheiner served as President of the Cleveland Browns and oversaw an unprecedented business turnaround, including $150 million of facility renovations in two years and the creation of one of the largest football and business analytics departments in the NFL. Since joining RedBird in 2016, Mr. Scheiner has helped oversee investment opportunities and advisory efforts for RedBird Sports Group, a subsidiary of RedBird's management company. Consistent with RedBird's investment mandate and philosophy, RedBird Sports Group brings together in-house operating capabilities, company building expertise and flexible long-term capital to enable more professionalized ownership of sports assets in partnership with rights holders. At RedBird, Mr. Scheiner helped create OneTeam Partners and is a lead director on its Board of Directors. Mr. Scheiner is also a director on the Board of Directors of Toulouse FC and Zelus Analytics. Mr. Scheiner attended Georgetown University, where he earned his degree in Economics and Latin American studies with honors and received his J.D. with honors from Georgetown Law School.
Luke Bornn, PhD
Dr. Bornn is recognized as a world leader in sports analytics, having published dozens of peer-reviewed academic articles across multiple sports. His work has received numerous accolades, including six straight MIT Sloan research award finalist selections from 2014 through 2019. Dr. Bornn has led the analytics groups for the Sacramento Kings (where he served as Vice President, Strategy and Analytics from 2017 to July 2020) and AS Roma (where he served as Head of Analytics from 2016 to 2017, when the market value of the players signed during his tenure has increased significantly). In both roles he worked closely with managers, coaches and sports scientists to measure and evaluate athletes and performance. In addition to his work with European football and North American basketball teams, the British Columbia native has held tenure-track professorships in Statistics at both Harvard University and Simon Fraser University where he currently serves as Associate Professor of Statistics. Dr. Bornn is Chief Scientist and Co-Founder of Zelus Analytics, a sports analytics company providing a world-leading sports intelligence platform for professional sports teams in their exclusive partner network.
Sponsor
Our sponsor is an affiliate of RedBird Capital Partners, a principal investment firm focused on building high growth companies with flexible, long-term capital in partnership with entrepreneurs and families. RedBird has over $4.0 billion in assets under supervision and has led equity and co-investments across 22 portfolio companies since its launch in 2014. RedBird has made investments across the sports and media sectors, including media rights, player likenesses and premium live event hospitality and content. The firm's investment mandate is predicated on a highly entrepreneurial, company-building mentality, where its patient capital, investor network and strategic relationships enable business founders to achieve their corporate objectives. The deep business-building and investing experience of Mr. Cardinale and Mr. Scheiner complement Mr. Beane's team-management expertise, creating a group capable of identifying attractive investments and executing deals across the global sports landscape.
We believe the RedBird investor base, consisting of business founders and entrepreneurs, many of whom have previously invested with RedBird and its investment professionals, is a competitive advantage as it relates to sourcing potential target businesses. RedBird's entrepreneur and family office network extends to more than 400 parties. This network has generated more than 1,500 potential investment opportunities for RedBird since 2014, including all of the firm's 22 investments to date. The management team's access to this proprietary network will enable us to pursue a broad range of opportunities across the entire global sports industry. Our management believes that its ability to identify and implement operational value creation initiatives will remain central to its differentiated acquisition strategy. In addition, our network and current sports industry affiliations will allow us to leverage an existing infrastructure that will assist in due diligence and successfully executing an acquisition.