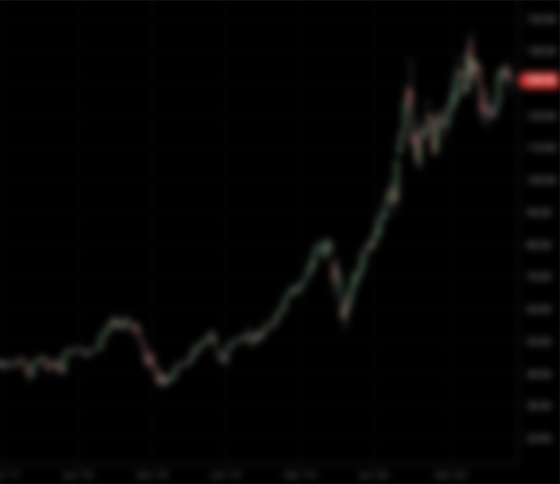 Raised

$200M

CIK

1815737

Focus

Restaurant, Hospitality
Our Leadership
Our leadership team members are experienced operators, with deep experience driving growth by optimizing operations, real estate strategy, brand resonance, and technological systems. Our team has a long history of working together successfully to deliver results. Collectively they possess a wide-ranging set of competencies, with public market experience, financial acumen and an extensive track record of growth and value creation.
Our Co-Chief Executive Officer, Sandy Beall, is a decorated restauranteur and hospitality founder, investor, operator and executive with a dynamic background that spans nearly six decades, dozens of highly successful concepts, and serving as the Chief Executive Officer of a public company for over 25 years. Mr. Beall founded Ruby Tuesday while in college in 1971, growing the concept to 15 units and ultimately selling it to Morrison Inc. in 1982. Post-acquisition, he remained the President and Chief Operating Officer of Ruby Tuesday, ultimately working his way up the organization to becoming Chairman and Chief Executive Officer of Morrison Inc. by 1995. In 1994, he was named Operator of the Year, won the Golden Chain Award from Multi-Unit Foodservice Operators ("MUFSO") and was named Executive of the Year by Restaurants & Institutions Magazine. Under Mr. Beall's leadership, Morrison split into three public companies, including Ruby Tuesday, Morrison Healthcare and Morrison's Cafeteria. Mr. Beall remained as Chairman and Chief Executive Officer of Ruby Tuesday, overseeing an operation that had grown to 800+ locations in 46 states, 14 foreign countries and approximately 30,000 employees. Mr. Beall also co-founded Blackberry Farm in 1975, steadily growing it with his family over the following five decades into one of the premier luxury resorts in the world. It has been recognized by Relais & Chateaux since 1994, as well as named to the Conde Nast Traveler Gold List, Wine Spectator Grand Award, the James Beard Foundation, as well as a number of other highly regarded awards and by industry groups. Mr. Beall is a major investor and board member of a number of high-growth restaurant and consumer brands, including &pizza, a 38-unit mid-Atlantic pizza chain, The Meatball Shop, Mexicue, Beyond Sushi and Custom Foods of America. He is also the Principal of Beall Investments LLC, an investment company. Outside of the restaurant space, he previously served on the board of First American Bank, Pilot Flying J, Windstream Corporation, SSC Service Solutions, and Arlington Capital Advisors.
Our Co-Chief Executive Officer, Doug Jacob, lives by the power of the brand, seeking to build businesses that transform commercial brands into cultural icons. Early in his career, Mr. Jacob leveraged his business savvy into hospitality success as the lead investor and operator at EMM Group's Tenjune nightclub. Recognizing the emergence of food and celebrity chefs, he collaborated with James Beard award winners Ken Oringer and Jamie Bissonette to expand the Toro brand from Boston to New York City, Bangkok and Dubai in January 2013, which is when Mr. Jacob co-founded Toro. Mr. Jacob sold his position in the group in 2016. Along the way, Mr. Jacob focused on the art of creating immersive experiences and began looking for new opportunities to merge design and business in fresh and rewarding ways. In 2010, Mr. Jacob partnered with Michael Lastoria and Charlie Walk to found JWALK, a full-service creative agency that integrated design with strong business strategy. As the agency evolved, Mr. Jacob stayed dedicated to preserving its small-by-design, nimble-by-nature ethos that earned its identity as a creative disrupter, serving as the company's Chief Creative Officer and Chief Executive Officer from January 2014 to February 2017. Together, Mr. Jacob and Mr. Lastoria shaped JWALK into an industry leader that flew in the face of tradition, specializing in building cult-favorite brands with a bold digital presence. Creatively led and anchored to the bottom line, JWALK grew into a multi-million dollar-a-year business with lifestyle-driven clients. Shiseido Corporation acquired JWALK in March 2017 to bolster the group's creative excellence and enhance its digital agility, and Mr. Jacob served as Chief Creative Director of Shiseido until mid-2018. In 2019, Mr. Jacob founded and became Chief Executive Officer of &vest, a hybrid venture fund and branding agency focused on opportunities in the consumer lifestyle space. &vest acquired the second largest position in &pizza, which Mr. Jacob helped to launch with Mr. Michael Lastoria in 2010. Mr. Jacob has served as a board member for &pizza and currently serves as a board member of Butler Hospitality and Virginia Black Whiskey.
Our Chairman, Kevin Reddy, is a Quick Service restaurant and Fast Casual restaurant veteran, serving in a variety of operational and executive roles. He began his career with McDonald's Corporation in 1983 as a regional controller and progressed into positions of escalating responsibility. Following McDonald's investment in Chipotle in 1998, Mr. Reddy served as Restaurant Support Officer, Chief Operations Officer, and ultimately Chief Operating Officer for Chipotle, overseeing its growth from just 13 units to 420 units in seven years. In 2005, Mr. Reddy joined Noodles & Company as President and Chief Operating Officer. In 2006, he was named Chief Executive Officer, becoming a member of its board of directors and then Chairman in 2008. He led the company to double-digit revenue growth and positive same-store sales for 30 consecutive quarters, and oversaw the company's initial public offering, with shares nearly doubling on the first day of trading at a valuation of more than $1 billion. He left his position as Chief Executive Officer in 2016. Mr. Reddy works closely with investor groups to acquire premium brands in the hospitality sector. Recently, he worked with BDT Capital to acquire a majority stake in Whataburger, a Texas-based burger chain with nearly 900 locations, one of the largest M&A restaurant transactions in the past decade. He is also Chairman of the Board of &pizza and Qdoba Mexican Grill.
Our Chief Financial Officer, Garrett Schreiber, has spent his career structuring and underwriting transactions and funds. In 2012, Mr. Schreiber joined RBC Capital Markets as an investment banking analyst. In 2014, Mr. Schreiber joined as an associate with Enhanced Capital, a portfolio company of Stone Point Capital, where he raised two tax-credit capitalized investment funds and a SBIC fund. While there, Mr. Schreiber worked on fundraising, underwriting, and reporting efforts both to the limited partners and to government regulators. In 2019, Mr. Schreiber helped launch &vest, overseeing all investment, fundraising, and creative agency operations.
Our Chief Operating Officer, Todd Higgins, is a seasoned entrepreneur and managing partner of Crosby & Higgins LLP, a boutique corporate law firm in New York. Since co-founding the firm in 2005, Mr. Higgins has guided hundreds of businesses, boards and senior executives, integrating with management teams to provide thought leadership and strategic counsel from start-up to exit. Mr. Higgins has served as outside corporate counsel for companies like VistaGen Therapeutics, a publicly traded pharmaceutical company, Empire Resources, a publicly traded distributor, Tradesy, a luxury online fashion resale market, and & pizza. Mr. Higgins has an extensive track record in the food, restaurant and hospitality sectors in particular, both through his work with private equity funds and directly with businesses like &pizza, Magnolia Bakery, Catch Hospitality, Chesapeake Hospitality, Orwasher's Bakery, Outstanding Foods, and Ideal Snacks. Mr. Higgins has also co-founded and led numerous companies, including Clear Sight Analytics, where he served as the company's Chief Operating Officer, and previously served as Chief Operating Officer and General Counsel of CoKinetic Systems Corp., a systems integration and interface technology company incubated with Deutsche Bank. Most recently, he co-founded Vent Multiplexor, where he is leading an emergency effort, in collaboration with Yale New Haven Hospital, to bring to market a patent-pending device for dual-patient ventilation that Mr. Higgins co-invented, which has recently secured emergency use authorization from the Food and Drug Administration during the COVID-19 pandemic.
Our Chief Strategy Officer, Kimberly Grant, is an accomplished chief executive and public company director with over 25 years of hospitality industry experience leading and scaling restaurant companies. From January 2014 to April 2020, Ms. Grant served as Chief Executive Officer of ThinkFoodGroup ("TFG"), a premier global hospitality company which owns and operates unique dining concepts created by Chef José Andrés, including concepts in the fast casual, polished casual, food hall, and fine dining sectors. During her tenure, TFG has become one of the leading chef-driven organizations in the world, rapidly growing global revenues as the company expanded to 29 locations across nine gateway cities and began its international expansion. In 2018, TFG was recognized by Fast Company magazine as one of the World's Most Innovative Companies. The company's most ambitious project to date, Mercado Little Spain, a 35,000 square foot food hall located in New York City's Hudson Yards development, was recognized by the New York Times as the best new restaurant to open in New York City in 2019. Prior to serving as Chief Executive Officer of TFG, Ms. Grant built a strong record of operations and finance at Ruby Tuesday. She served as Vice President and Controller for the company after its spin-off as an independent public company from 1998 to 2002, and then Senior Vice President, Executive Vice President, President and Chief Operating Officer from 2002 to 2013, where she was responsible for a profits & loss statement with revenues exceeding $1.3 billion each year from 2004 to 2013. Ms. Grant currently serves on the board of Performance Food Group, a publicly traded food product distribution company with more than $20 billion in annual revenue, where she is a member of the audit, nomination, and governance committees. In 2019 and 2020, Ms. Grant was recognized by Nation's Restaurant News' "The Power List."