Merged into Arbe Robotics Ltd., ticker now ARBE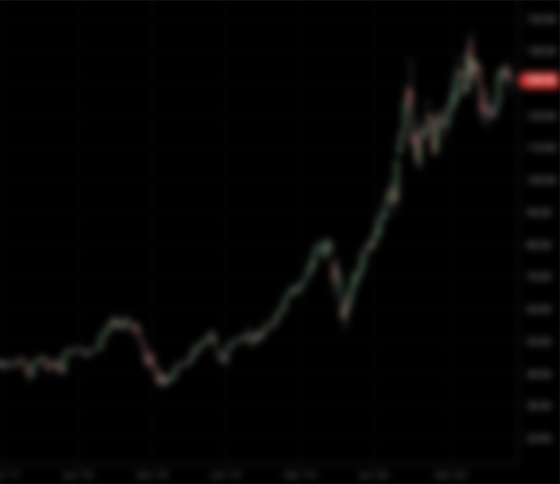 ITAC
Completed
Arbe Robotics Ltd.
Industrial Tech Acquisitions, Inc.
Raised

$76M

CIK

1816696

Focus

Energy, Industrial, IoT, Communications, Technology
E. Scott Crist, our Chairman and Chief Executive Officer , has over 30 years of business experience and an extensive background as an entrepreneur, venture capitalist and chief executive officer. He has founded, built and successfully exited a number of businesses in the technology, telecommunications, and industrial sectors, including companies involved in emerging 5G, AI and IoT technologies. He has been a partner at Texas Ventures, a leading technology venture firm since March 2000, and the Chief Executive Officer of Osperity, Inc. a market leader in AI-assisted industrial computer vision since August 2019. In 2012, Mr. Crist founded VA-Gov Housing Fund, a partnership of profit and non-profit companies advocating for US veterans and their families and has been serving as its Chairman since then. In this capacity, he became a large lender for the US government's homeless shelter program for veterans while deploying significant capital and achieving a blended internal rate of return of approximately 15% for the "for-profit" limited partners. From April 2016 to September 2019, Mr. Crist was Chief Executive Officer and Chairman of Infrastructure Networks, a leading 4G and 5G-LTE wireless broadband provider for the energy industry, until its control position sale to Apollo Global Management, and has been serving as a member of its board since then. From 2000 to 2002, Mr. Crist was founding chairman of Asset Nation Inc., formerly known as SalvageSale, Inc., ("SalvageSale") an ecommerce leader in the surplus and salvage industry for the insurance brokerage and underwriting industry. The company was acquired by Ritchie Bros Auctioneers Inc. (NYSE: RBA) ("Ritchie Brothers") in May 2012. The original SalvageSale platform served as a cornerstone of the Ritchie Brothers ecommerce strategy. Earlier in his career, from 1994 to 2000, Mr. Crist was the founder and Chief Executive Officer of Telscape International Inc., a telecommunications company focused on emerging global markets and built Telscape from its start-up stage through multiple acquisitions, into a publicly traded industry leader with a market cap in excess of $100 million. From 1991 to 1995, he was President and Chief Executive Officer of Matrix Telecom, Inc., a long-distance telecommunications company, which ranked 7th on the list of the 500 fastest growing private companies in the US by Inc. Magazine in 1995. Mr. Crist was named an Ernst & Young Entrepreneur of the Year in 2000 for the Texas region, and holds a BS in Electrical & Computer Engineering from North Carolina State University. He has an MBA from the Kellogg School at Northwestern University, and is a former adjunct professor and current lecturer at Rice University's Jones Graduate School of Business. We believe this experience makes us well suited to identify, source, negotiate and execute an initial business combination with the goal of pursuing exceptional risk-adjusted returns for our stockholders.
R. Greg Smith, our Chief Financial Officer, has more than 30 years of corporate finance and management experience, including the last 25 years in capacities of Chief Financial Officer, Senior Vice President Mergers and Acquisitions, Executive Vice President and Director of venture and private equity-backed private and public companies and their respective subsidiaries. He has extensive experience in mergers, acquisitions and divestitures including due diligence, valuation analysis, transaction negotiations, term sheets, letters of intent and definitive agreements. He served as Chief Financial Officer for Infrastructure Networks, Inc., a leading 5G-LTE wireless & IoT communications platform digitizing the energy patch in North America from February 2017 through May 2020 and is currently serving as a special advisor during the transition to the company's new chief financial officer. In his capacity as chief financial officer of Infrastructure Networks Inc., he helped grow the company organically during his tenure. From June 2004 to January 2017, he worked for various companies in the wireless broadband industry, including as the founder, Chief Executive Officer, Chief Financial Officer, Executive Vice president and member of its board of directors of ERF Wireless, Inc. (OTC:ERFB) from August 2004 through July 2015, which providing high-speed broadband and remote connectivity for mission-critical applications to energy companies, banks, and hospitals.
Andrew Clark, one of our director nominees , has over 30 years of business experience spanning many facets of technology, industrial and energy businesses. He has been a founder and principal with The Castell Group since 2003, an investment and advisory firm assisting companies in technology businesses. On a daily basis he interacts with some of the region's top entrepreneurs assisting them with their businesses while identifying the best of breed in which to invest. He has also served as a director of Texas Halo Fund I, LLC since 2012, of AETolls, LLC since 2018 and of TapNpay, Inc. since 2020. Mr. Clark also served as a director of Surge Accelerator, LLC (2011 to 2013), Quarri, Inc. (2010 to 2017), Onit, Inc. (2010 to 2012), and Metal Networks (2013 to 2016). His corporate career includes positions at Reliant Energy (now NRG) as VP of Interactive Marketing from 2000 to 2003, Director of Strategy at Compaq Computer (now Hewlett Packard) from 1989 to 2000, and a consultant with Coopers & Lybrand (now Pricewaterhouse Coopers) 1985 to 1989. He began his private equity investment experience at Compaq Computer where he served as an observer on various boards. He is a graduate of The Wharton School of the University of Pennsylvania where he received his BS degree in Economics with a concentration in Entrepreneurship, and was both a Benjamin Franklin Scholar and a University Scholar.
Harvin Moore, one of our director nominees , has, since June 2019, been serving as a President, Director, member of the Audit Committee and Chief Executive Officer of Houston Exponential, an independent non-profit focused on accelerating the growth of the technology innovation ecosystem of Houston, Texas, and as the co-chairman of the Houston Aerospace and Aviation Regional Task Force, a not for profit that pursues commercial arrangements in aerospace and aviation for the Houston region, as part of the Greater Houston Partnership, since August 2020 . Mr. Moore has been involved in the technology innovation movement in Texas since the 1990s as entrepreneur, advisor, and venture investor. As a Principal of Frontera Technology Ventures ("Frontera") since July 1991, Mr. Moore has invested in and/or advised growth-stage technology companies, holding equity stakes in many of Frontera's portfolio clients. Mr. Moore has also been a director of Frontera Furniture Company since October 1991 and Emeritus International Education since August 2017. In addition, Mr. Moore has been deeply involved with K12 education since 1996, having worked with several prominent education reform organizations, including KIPP, Inc., a public charter school network, as a founding director, Treasurer, and Vice Chairman from 1997 to 2003. Mr. Moore was elected to the Board of Education of Houston Independent School District in 2003, and was re-elected three subsequent times before retiring as the longest serving member in 2017. Mr. Moore was the Chief Operating Officer and Director of both Space Service Holdings, Inc. (2003-2015), and Sentinel Satellite Inc. (2008-2014). Mr. Moore currently serves on the governing boards of TXRX Labs, a non-profit makerspace and job training organization, since December 2018, the Houston Angel Network, a nonprofit organization dedicated to supporting startups with financial resources and mentorship, since December 2018, The Manned Spaceflight Educational Foundation Inc, d/b/a Space Center Houston, a nonprofit which operates the visitor center for NASA's Johnson Space Center Space Center Houston, since September 2012, and the Powell Foundation, a private charitable foundation supporting public education, arts, conservation and human services, since December 2000, where he also serves on the audit committee and as Treasurer. He holds a Master of Business Administration in Finance from New York University, and a Bachelor of Arts in Economics from Northwestern University. We believe Mr. Moore is well qualified to serve on our Board due to his extensive operational and management experience in technology and finance related organizations.
Aruna Viswanathan, one of our director nominees , has been serving as the Chief Operating Officer of AlphaX Decision Sciences ("AlphaX"), a provider of artificial intelligence software and cloud infrastructure solutions, since August 2017. Prior to her position at AlphaX, from July 2016 to August 2017, she was the Chief Operating Officer of The RBR Group, a technology development and commercialization firm. From April 2006 through June 2016, Ms. Viswanathan was a partner at Clearspring Capital Group and involved in managing two private equity funds that provided growth financing across a broad range of industries. Notable exits from the funds includes BorderComm/XC Networks (acquired by Transtelco in 2013), Softlayer Technologies, Inc. (acquired by International Business Machines Corporation (IBM) (NASDAQ: IBM) in 2013), and Sweet Leaf Tea Company (acquired by Nestle S.A. (OTCMKTS: NSRGY in 2011). In addition, as the former Director of Operations and board member for the Houston Technology Center from 2001 through 2006, Ms. Viswanathan helped direct the growth of the organization and launched the Gulf Coast Regional Center for Innovation and Commercialization. She was employed by Motorola Solutions Inc's (NYSE: MSI) Wireless Signal Processing Division from 1994 through 1999 and began her career at Advanced Micro Devices, Inc. (NASDAQ: AMD) as an Associate Engineer from 1991 to 1993. Appointed by Texas Governor Rick Perry, Ms. Viswanathan served a five-year term beginning in 2007 on the Texas Emerging Technology Fund Committee, is a former Director for the Houston Angel Network and has been a current board member and past-President of the Houston Chapter of The Indus Entrepreneurs (TiE) since January 2014, a global entrepreneurship organization, since 2014 and was on the Board of Advisors for the Cullen College of Engineering at the University of Houston from 2005 through 2013. Ms. Viswanathan is the 2018 recipient of the Indo American Chamber of Commerce "Women in Business Award" in Houston, the recipient of the 2011 Houston Business Journal's 40 under 40 awards and the 2003 Women in Technology award from the Association of Women in Computing. Ms. Viswanathan, graduated with a Bachelor of Science and Master of Science in Electrical Engineering from University of Texas, Austin and a Master of Business Administration from Rice University. We believe Ms. Viswanathan is well qualified to serve on our Board due to her extensive operational and management experience in technology and finance related organizations.