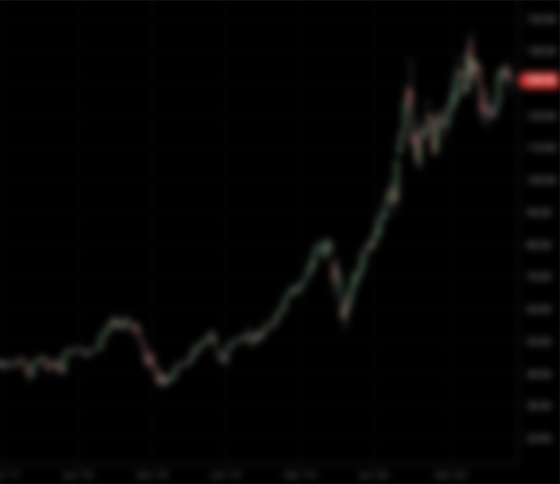 EdtechX Holdings Acquisition Corp. II
Raised

$116M

CIK

1817153

Focus

Education, Technology
Charles McIntyre has served as our Executive Chairman of the Board since our formation and as Chief Investment Officer since July 2020. In 2018, he co-founded EdtechX 1 together with Benjamin Vedrenne-Cloquet, our Chief Executive Officer, and served as its Chairman of the Board and Chief Investment Officer. EdtechX 1 successfully consummated an initial business combination in March 2020 with education technology company Meten Education Group, Ltd, now operating as Meten EdtechX Education Group Ltd. (NASDAQ: METX) ("Meten EdtechX"). Mr. McIntyre is currently a member of the board of directors of Meten EdtechX. Mr. McIntyre is also the Chief Executive Officer of IBIS Capital Limited, an investment and advisory firm that he co-founded in 2003. He is responsible for leading the executive team and the overall strategy of the firm. Mr. McIntyre has over 25 years of experience building businesses in a number of industry sectors including edtech, media and financial services. During the course of his career, he has been a member of the boards of directors of various entrepreneurial companies in the media and education sectors. Mr. McIntyre began his career with the investment banking arm of Apax Partners, one of the world's leading independent private equity firms, where he helped build the company's media franchise. In 1998, together with other members of senior management, he spun off the investment banking arm of Apax Partners. Over the next two years the business grew into a pan-European investment bank with offices in seven countries and 140 employees before being sold for more than $200 million. In 2006, together with IBIS Capital and other partners, Mr. McIntyre formed a long/short global hedge fund focused on the media sector. In 2013, together with Mr. Vedrenne-Cloquet, Mr. McIntyre co-founded EdTech Global to build a conference and research business focused on the education technology and training, which now operates thought leadership events in Europe, Asia and Africa. Mr. McIntyre is a Governor of the National Institute of Economic and Social Research, which is a world renowned independent research institute based in the UK. He is Chairman of Learnlight, a technology focused training provider to corporate customers across the globe. Mr. McIntyre is also Chairman of Immerse, a leading entrepreneurial company focused on the use of virtual reality. He is also a founder of the EdTech Global Foundation, which seeks to improve life outcomes through education. Mr. McIntyre holds an honour degree in Economics and Philosophy from the London School of Economics. We believe Mr. McIntyre is well qualified to serve as a director due to his contacts and business experience.
Benjamin Vedrenne-Cloquet has served as our Chief Executive Officer since our formation. Mr. Vedrenne-Cloquet co-founded and served as Chief Executive Officer and a Director of EdtechX 1 from its formation until consummation of its initial business combination in March 2020. Mr. Vedrenne-Cloquet is currently a member of the board of directors of Meten EdtechX. Mr. Vedrenne-Cloquet has served as Operating Partner at IBIS Capital Limited since January 2013. In 2013, Mr. Vedrenne-Cloquet co-founded EdTech Global with Charles McIntyre. Mr. Vedrenne-Cloquet is deeply involved in the education ecosystem through various positions, including senior advisor to EDUCAPITAL, the first European venture capital fund focused on edtech, and also as Chairman of the Board of Trustees of College Francais Bilingue de Londres, ("CFBL"), an award winning international French bilingual school in London. Mr. Vedrenne-Cloquet is also Chair of the London Edtech Week and Asia Edtech Week, and served as advisory board member for SXSW EDU, one of the largest conferences in Education in the U.S. He is a regular commentator in the international business and financial press on education technology matters. Mr. Vedrenne-Cloquet has over 20 years of operational, investment and advisory experience in the media, advertising and education industries, with a particular focus on digital transition, mergers and acquisitions, and international expansion situations. From 2008 to 2012, he served as EMEA Head of Corporate Development, Strategy and New Ventures for Turner International, the international TV division of Time Warner ((NYSE: TWX), now Warner Media. While there, Mr. Vedrenne-Cloquet led the expansion of a portfolio of thematic TV channels (CNN, Cartoon Network, TNT), children entertainment brands, consumer products, digital channels and joint ventures spanning 25 countries. As Global Digital Lead for Turner International, he also led the expansion of the group's portfolio of digital brands and new ventures across various content verticals (News, Kids, Sports, Lifestyle). Mr. Vedrenne-Cloquet previously held various senior executive positions including general management, business development, finance and strategy functions at publicly listed media and communication groups, including Omnicon (NYSE: OMC), Modern Times Group (NASDAQ OMX- MTGA) and Lagardere (EPA: MMB), where he has been involved in turnaround and restructuring situations, as well as roll ups and international development in both large and small divisions. During his career, Mr. Vedrenne-Cloquet has been directly involved in the execution of many cross-border transactions ranging from M&A, greenfield investments, divestments, strategic partnerships, joint ventures, minority investments and licensing deals. Mr. Vedrenne-Cloquet started his career in New York City to launch Planet Finance (now Positive Planet), a micro finance NGO, working directly with its founder, Mr. Jacques Attali, a former Special Advisor and counsellor to various French Republic Presidents. Mr. Vedrenne-Cloquet graduated summa cum laude from Babson College (USA), holds a master degree from ESCP Europe (France) and an executive education certificate from London Business School (UK). We believe Mr. Vedrenne-Cloquet is well qualified to serve as a director due to his contacts and business experience.
Rory Henson has served as our Chief Financial Officer since August 2020. Mr. Henson joined IBIS Capital in October 2012 and currently served as an Associate Director where he focuses on education technology coverage. He is also a founding member of the EdTech Global conference series. From June 2011 to September 2012, Mr. Henson was an investment banking analyst with Jefferies Group LLC. focusing on companies in the technology, media, telecommunications and business services sectors. Mr. Henson received a Bachelor of Science in Accounting & Finance from the University of Bristol in the United Kingdom.
Emma Davies has served as a member of our board of directors since July 2020. Ms. Davies is an experienced investment professional with a long career spent investing across global public and private equity markets. She has been a Partner and Head of Direct Investments at Marylebone Partners, a London based independent wealth management firm, since March 2016. Ms. Davies was previously Head of Property and Infrastructure at The Wellcome Trust, the fourth largest charitable foundation in the world (with more than $30 billion in assest under management), from 2013 to 2016. From 2011 to 2013, Ms. Davies was the initial Chief Investment Officer of Big Society Capital, a social investment company founded by Sir Ronald Cohen, founder of private equity group Apax Partners. From 2001 to 2010, Ms. Davies was an investment professional at Perry Capital, a US based special situation hedge fund, where she started as an equity and distressed debt analyst and was made partner in 2007, running the UK office and heading the European investments team. Ms. Davies began her career at JP Morgan in 1998 as an equity research analyst covering Telecoms & Semiconductors. Ms. Davies is a Non-Executive Director and Audit Chair for Riverstone Credit Opportunities Income PLC, a company listed on the London Stock Exchange investing exclusively in the global energy industry through a portfolio of secured loans. Ms. Davies is also a Trustee and Investment Committee Member for Henry Smith Charity, one of the oldest and largest grant making institutions in the UK, as well as an Investment Committee member for Magdalen College at Oxford University. She graduated from Oxford University with distinction. She also holds an MSc from the London School of Economics. We believe Ms. Davies is well qualified to serve as a director due to her contacts and business experience.
Michael Longoni has served as a member of our Board of Directors since August 2020. Mr. Longoni is a senior investment banker with over 20 years of experience advising clients in the media and education sectors across mergers and acquisitions, public and private equity and fixed income. In 2017, Mr. Longoni founded Gorgoneion Partners, an advisory firm specialzing in the media and education sectors. While at Gorgoneion Partners, he has been supporting clients across a wide range of services and sectors, including potential acquisitions and investments in the nursery, K-12, higher education, corporate training, digital classifieds or consumer books segments. From 2014 to 2017, Mr. Longoni served as Managing Director and Head of EMEA Media & Education at Citigroup where he had the coverage responsibility for clients across the media sector, including linear and non-linear free and pay-TV broadcasting, television content production, sports intellectual property, digital classifieds platforms, consumer and B2B publishing, as well as the events, leisure and cinema sectors. During this period, he expanded the coverage effort to include education across all sectors (including nurseries, K-12, higher education). From 2009 to 2014, Mr. Longoni worked as Managing Director at Barclays Bank PLC in TMT Investment Banking. From March to September of 2009, Mr. Longoni served as Head of M&A at Antenna Group, Greece. From 1998 to 2008, Mr. Longoni served as a Director of TMT Investment Banking at Citigroup. Throughout his over 20 year career in finance, he has worked on over 50 transactions across multiple geographies and products (M&A, equity, fixed income), across various sectors including media, education, technology and telecom. He thereby served a wide spectrum of clients ranging from multibillion dollar corporations to high growth start-ups, private equity firms, sovereign wealth funds, family offices and entrepreneurs. Mr. Longoni holds a master's degree in civil engineering from Technical University Munich and an M.B.A. from London Business School. We believe Mr. Longoni is well qualified to serve as a director due to his contacts and business experience.
Paula Olson has served as a member of our board of directors since August 2020. Ms. Olson is a seasoned finance executive with more than 20 years of experience building businesses, leading teams through complex projects and serving as a strategic and financial advisor to senior executives and boards of directors. Ms. Olson has dedicated much of her career to the education technology and services sector. Additionally, as an investment banker, she was an advisor to public and private companies in more than 50 capital markets and M&A transactions totalling over $37 billion in aggregate transaction value. Since November 2017, she has advised private equity firms considering investments in the education sector and provided strategic advice to privately-owned education and technology companies. From January 2017 to November 2017, she served as the Chief Financial Officer of Frontline Education where she oversaw the finance and accounting functions as well as the evaluation, acquisition and integration of several M&A opportunities. From 2007 to 2017, Ms. Olson served as a Managing Director and Head of Education Technology and Services, Investment Banking at Wells Fargo Securities, where she launched the Education Technology and Services practice and established Wells Fargo as one of the most active education-related investment banking practices on Wall Street. Prior to Wells Fargo, she was a Vice President with Banc of America Securities in the Retail and Consumer Group. Ms. Olson began her career in 1993 with Bank of Boston where she was a Secured Loan analyst. In 1996, she joined the United States Peace Corps where she served for over three years as a volunteer in Zimbabwe, working with UNDP- and USAID-funded programs that promoted entrepreneurship and ecotourism. Ms. Olson holds a Bachelors Degree in Finance from Providence College. She holds dual degrees from Columbia University, with an MBA from Columbia Business School and a Masters in International Affairs from Columbia's School of International and Public Affairs. We believe Ms. Olson is well qualified to serve as a director due to her contacts and business experience.
Special Advisors
Pierre-Henri Flamand is Chief Investment Officer Emeritus and Senior Investment Adviser at Man GLG. Man GLG is a discretionary investment manager offering a diverse range of alternative and long-only investment strategies across equities, credit, fixed income and multi-asset approaches. Mr. Flamand joined Man GLG as Chief Investment Officer in 2014. Previously, Mr. Flamand ran Edoma Capital Partners — a European-focused, event-driven hedge fund. Mr. Flamand started his career at Goldman Sachs in 1995 as a trader and became a partner in 2005 heading the Principal Investment Strategies of Goldman Sachs in Europe
Mariana Kou is the Chief Executive Officer of Research Study Education Group. Prior to this role, she was an award-winning equity research analyst specializing in the China education industry and the global luxury goods sector. Ms. Kou started her banking career in New York at Lehman Brothers, and was most recently Head of China Education and HK Consumer Research at brokerage and investment group CLSA. In 2020, she published her first book "Investing in Dragons: Education Industry and Capital Markets". She has been keynote speakers and panelists at government and industry conferences as well as interviewed regularly by international and finance media. Ms. Kou was appointed Senator for China by the World Business Angels Investment Forum, an affiliate of the G20 Global Partnership for Financial Inclusion in June 2020.
Richard Culatta is an internationally recognized leader in innovation and learning. He has been the Chief Executive Officer of the International Society for Technology in Education since May 2017. His work has centered around using technology to accelerate innovation in education, corporate, and government settings. Mr. Culatta was the first Chief Innovation Officer for the State of Rhode Island and was appointed by President Obama as the Director of the Office of Educational Technology for the US Department of Education (from October 2011 to November 2015). In that capacity, he focused on expanding internet connectivity to schools across the country, promoting personalized learning, and developing a national edtech plan. He also pioneered new ways to engage with citizens and policy makers to accelerate innovation in government. Prior to joining the Department of Education, he served as policy advisor to US Senator Patty Murray (from 2010 to 2011) and as Chief Technology Officer at CIA University (from 2006 to 2010). Mr. Culatta also serves as a senior fellow at NYU's GovLab and as a design resident for the San Francisco-based innovation and design firm IDEO.
Marie-Christine Levet is the founding and managing partner of EDUCAPITAL, the first European fund dedicated to education technology. She is a French internet pioneer with 23 years of experience in new technology. She has been the founder and Chief Executive Officer of major internet and media companies in Europe including, among others, Lycos, Club-Internet and Groupe Tests. Following her entrepreneurial life, she turned to venture capital in order to share her experience with younger chief executive officers. In 2009, she took part, as a partner, in the launch of Jaina Capital, one of France's first entrepreneurs funds before founding EDUCAPITAL in 2017. She is on the boards of several education technology companies including Digischool, LiveMentor, Magic Makers, Manzalab and Student Pop. She currently serves as board member for Iliad SA (EURONEXT:ILD), one of the largest French Telecom operator, Maisons du Monde SA, Econocom Group SA, So Local and Agence France Presse.
John Martin is the former Chief Executive Officer (2014-2020) of Sanoma Learning, Europe's leading provider of K-12 learning and teaching solutions, serving 15m students and teachers across 10 core countries. Prior to this, he was Chief Strategy & Digital Officer at Sanoma Corporation (2011-2013) and Chief Operating Officer of Sanoma Learning (2009-2011). Before joining Sanoma, he worked in strategy consulting mainly on pure-play digital and digital transformation assignments at ContentConnected (2006-2009) and in science publishing at Swets & Zeitlinger (1999-2006) and Wolters Kluwer (1996-1999). He is currently an investor, board member, advisor and consultant in the edtech space. His affiliations include Kognity (Sweden), Edurio (UK) and School Day (Finland).
Chris Curran has 25 years of experience in investment banking, private equity and venture investing, management consulting, operations, and policy in the global education, knowledge and information services industries, and is a well-known thought leader and speaker in the field. He is the founding partner of Tyton Partners, a leading investment banking and strategy consulting firm partnering with companies, organizations and investors in or entering the global education and knowledge sector. Prior to founding Tyton Partners in 2010, Mr. Curran led the education and training practice at Berkery Noyes, a mergers and acquisitions firm serving the information industry. In his six years at the firm, Mr. Curran personally initiated, negotiated and/or managed transactions in virtually every growth sub-segment within the preK–12, postsecondary, and corporate training markets. Mr. Curran was also a co-founder and was Partner at Education Growth Partners, from 2010-2014 and was involved in numerous education private equity investments and exits. Education Growth Partners is a private equity firm dedicated to buyouts and providing growth capital to proven, high potential education companies that offer compelling solutions to unmet needs in education. Mr. Curran began his career as the research and policy director for the Massachusetts House of Representatives, ultimately serving as the legislator chief of staff for the Republican party during governor William Welds' tenure, where he was intimately involved in the development of several education initiatives regarding educational reform, charter school funding, and the implementation of educational technology in public schools. Mr. Curran then became the Managing Director at Eduventures, a market research and consulting firm supporting the global education industry. Mr. Curran served as chairman of the board of trustees of Editorial Projects in Education, and also the publisher of Education Week until late 2017. He also served as a member of the Games and Learning Publishing Council, a Joan Ganz Cooney Center project funded by the Bill & Melinda Gates Foundation.
Dr. Satya V. Nitta is a technologist and the former Global Head of Artificial Intelligence ("AI") Solutions for Learning at IBM Research. In the AI space, Dr Satya has led teams who have invented and developed technologies at the intersection of conversational systems, speech recognition and natural language understanding. In 2016, he was named as one of the top 50 global movers and shakers in education technology by the World Innovation Summit in Education. He has authored or co-authored over 40 publications and currently holds over 100 US patents. He holds several board affiliations, including being on the industrial advisory board of the Biological and Chemical Engineering Department at Rensselaer Polytechnic Institute.
Juliette Li is a senior education strategy consultant. Ms. Li regularly advises education and edtech companies on cross-border expansion and capital raising. She also leads due diligence processes for private equity investors. Ms. Li was previously Head of Greater China and North Asia for Navitas, an adult Education group previously listed on the Australian stock exchange and taken private by private equity fund BGH Capital. Ms. Li was also Director for Asia Programs at Columbia University and started her career as a TV news anchor. Ms. Li worked in New York, London, Shanghai, Beijing and Hong Kong and speaks frequently at education conferences such as TEDx, GET, Edtech Asia, Edtech Israel, and SETV, in Asia, the US, Europe and the Middle East.
Catherine Whitaker is Chief Executive Officer and Head of Learning at EtonX, a subsidiary of Eton College founded in 1440 in the United Kingdom and recognised as of the world's leading school brands. EtonX is a London-based edtech company which specialises in creating content and technology to develop teenagers' readiness for university and the workplace. Ms. Whitaker also has responsibility for delivering EtonX's commitment to Eton2020 — a program to help redress inequality through partnership with maintained schools in the United Kingdom. Prior to this role, Ms. Whitaker was Chief Operating Officer of social learning platform, Knowledge Transmission. She started her career in educational publishing, joining Macmillan Publishers as a graduate recruit and subsequently working over the next ten years in Johannesburg, New York and Oxford. In 2003, she was responsible for launching the Macmillan English Campus, one the first online English learning platforms. She was later Publishing Director at Collins Language, a division of HarperCollins, where she created an award-winning new division publishing English language learning materials.
Karan Khemka currently serves on the boards of education companies on five continents including Honoris, the largest university network in Africa, Green School, an international school group focused on environmental sustainability, and Prometric, one of the leading assessment delivery companies globally. He was previously Partner and Head of the Emerging Markets Education Practice for the international strategy consultancy business The Parthenon Group (2001-2017, now EY-Parthenon). While there, he advised more than 250 clients from various backgrounds, including governments, educational operators, academics, investors in education, large conglomerates, and leaders in the non-profit space. He led Parthenon's international education work and oversaw the successful execution of client engagements in more than 60 countries globally.