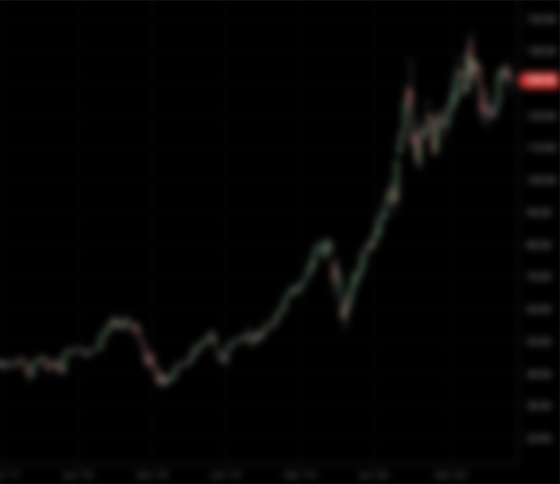 DUNE
Definitive Agreement
Global Hydrogen Energy
DUNEU
| | | | |
| --- | --- | --- | --- |
| First | 2020-12-18 | $10.15 | |
| Recent | 2023-12-01 | $7.40 | 27% |
Raised

$130M

CIK

1817232

SPAC Ticker

DUNEU

Merger

Global Hydrogen Energy

Merged Ticker

Focus

Technology, Unicorns
Carter Glatt has been our Chief Executive Officer and Director since June 2020. He most recently from 2018 to 2020 served as the Head of Corporate Development and Senior Vice President of GTY Technology Holdings Inc., or GTY (Nasdaq: GTYH), a SaaS company that offers a cloud-based suite of solutions for the public sector which was formerly a SPAC founded by the former chairmen of EMC Corporation, VMware, Inc. and Accenture PLC. In such role, Mr. Glatt oversaw or was directly involved in all M&A, joint venture, capital raising, investor relations and strategic alternatives efforts for GTY. Since 2020, Mr. Glatt has served as Chief Investment Officer and Managing Partner of delta2 Capital, a SPAC-focused investment fund. Mr. Glatt's SPAC expertise and operational leadership is complemented by his background in investment banking. He began his career at Barclays (NYSE: BCS) covering the financial technology, consumer retail and healthcare industries before becoming a private equity investor. Mr. Glatt holds a BA with Honors from Dartmouth College. Mr. Glatt's qualifications to serve on the board include his expertise in SPACs, deal sourcing, M&A structuring, and capital raising.
Michael Castaldy has been our Chief Financial Officer and Director since June 2020. He has over twenty-five years of experience as a portfolio manager and currently serves as the Chief Executive Officer and Managing Partner of delta2 Capital, where he has held such roles since 2020. Prior to managing delta2 Capital, Mr. Castaldy co-founded Diverse Partners, LP in 2014, a multi-strategy hedge fund that engages in a broad array of investment activities, including SPAC investing, private transactions and quantitative volatility trading. Through Diverse Partners, LP, Mr. Castaldy structured numerous SPAC IPOs and business combinations as well as led venture rounds for SaaS and health technology companies until 2019. Prior to co-founding Diverse Partners, LP, Mr. Castaldy was a proprietary trader at ECHOtrade, LLC for six years, trading U.S. equities and options. Prior to his time at ECHOtrade, LLC, Mr. Castaldy was the Senior Market Strategist at CAM Asset Management, LLC for five years. From 2019 to 2020, Mr. Castaldy also served as the Chief Financial Officer of Curant, a software startup that has built a mobile platform to enhance service, payment, and promotions across various sectors. Mr. Castaldy attended the United States Military Academy at West Point, Hofstra University, and Quantic School of Business and Technology. He has post-graduate certificates in data science and machine learning.
William Nance will serve on our board of directors following the completion of this offering. Since 2019, Mr. Nance has served as the Senior Vice President of Business Development at U.S. Real Estate Market Holdings, Inc., a capital markets technology firm. From 2012 to 2019, Mr. Nance was a vice president at First Data Corporation (acquired by Fiserv, Inc. (Nasdaq: FISV)), where he was a senior member within the business development organization and, from 2016, led the group responsible for the firm's venture capital investments. Before that, Mr. Nance held senior-level finance, business development, analytics, and general management roles at Patch Media Corporation (acquired by AOL, Inc). Earlier in his career, Mr. Nance was an associate in the investment banking division at Lehman Brothers and prior to that, he helped establish the New York office of Mainspring, Inc. (acquired by International Business Machines Corporation (NYSE: IBM)). He began his career as a business analyst at Deloitte Consulting, the management consulting division of Deloitte Touche Tohmatsu Limited. Mr. Nance holds an A.B. degree in History from Princeton University and an M.B.A. from the Harvard Business School. Mr. Nance's qualifications to serve on our board of directors include his investment, venture capital, financial and business strategy expertise.
Igor Fuks will serve on our board of directors following the completion of this offering. Mr. Fuks has served as Portfolio Manager and Managing Director at Tarsadia Capital since 2019. Prior to joining Tarsadia Capital in 2019, Mr. Fuks was a Managing Principal at Bardin Hill Investment Partners and held various roles at the predecessor firm, Halcyon Capital Management, from 2011 to 2019. Prior to joining the predecessor to Bardin Hill Investment Partners, Mr. Fuks served as an analyst in the Credit Opportunities group of D. E. Shaw & Co., L.P from 2008 to 2011. Before this, Mr. Fuks was an attorney in the restructuring and finance group at Wachtell, Lipton, Rosen & Katz. Mr. Fuks holds a Bachelor of Arts degree in Government from Dartmouth College and a Juris Doctor from Columbia Law School. Mr. Fuks' qualifications to serve on our board of directors include his deal structuring and financial expertise.
Jeron Smith will serve on our board of directors following the completion of this offering. Jeron founded Unanimous Media with business partner Stephen Curry of the Golden State Warriors. Unanimous develops and produces television, film and digital content. Unanimous launched in April 2018 in partnership with Sony Pictures Entertainment across its film, television, and worldwide partnerships operations. In conjunction with Sony Pictures Entertainment, Mr. Smith is also a founder of The Incubation Lab, a culture-forward media incubator. Mr. Smith is a seasoned leader in brand management, helping spearhead the launch of Stephen Curry 30 Inc., as Chief Marketing Officer, and overseeing Mr. Curry's holistic brand strategy and partnership portfolio. In his role at Stephen Curry 30 Inc., Mr. Smith developed an industry-leading benchmark formula for player marketing and engineered various prominent partnership deals. Prior to teaming up with Mr. Curry, Mr. Smith worked at the White House Office of Digital Strategy under President Barack Obama, where he developed and implemented a comprehensive digital strategy for the Executive Office of the President including digital content, media partners, whitehouse.gov, as well as @whitehouse and @POTUS social media channels for specific policy initiatives. Before joining the White House, Mr. Smith served as a Brand Marketing Strategic Lead across several categories and territories at Nike Inc. While there, Mr. Smith leveraged the integrated marketing mix to launch and lead disruptive marketing campaigns. In 2015, Mr. Smith was recognized on Forbes' 30 under 30 list for Marketing and Advertising and the Ad Age 40 Under 40 list, and his expertise in digital marketing is highlighted through his published research in the International Journal of Mobile Marketing. Mr. Smith holds a B.A. in Business Administration from Howard University, and Master's degrees from Georgetown University and Columbia University. Mr. Smith's qualifications to serve on our board of directors include his deal structuring, operational and marketing expertise.