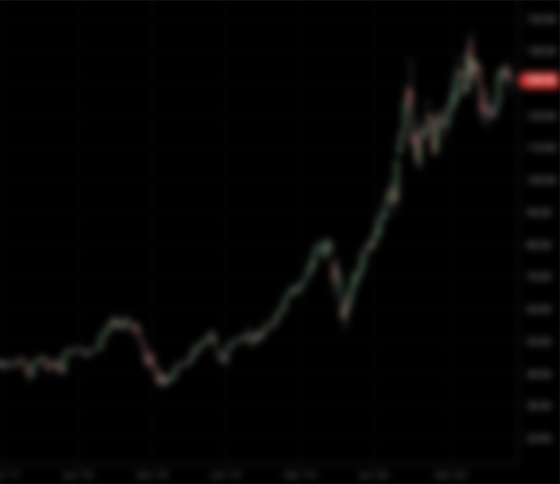 Financial Strategies Acquisition Corp.
Raised

$101M

CIK

1817565

Focus

FinTech, Technology, Financial Services
Jamie Khurshid serves as our Chief Executive Officer and a member of our board of directors . Mr. Khurshid is a London based senior financial markets expert, with a career spanning over two decades as an investment banker with Credit Suisse from September 1998 to June 2008, with Goldman Sachs from June 2008 to May 2010, with the Royal Bank of Scotland from May 2008 until June 2013, and subsequently from July 2013 to July 2014 as a senior partner with Cinnober Financial Technology, the world's leading independent exchange and clearing house technology provider. Cinnober Financial Technology was a global provider of financial technology, primarily to exchanges and clearinghouses, that was acquired by Nasdaq in January 2019. Mr. Khurshid played an important role in the development of European regulatory transparency in financial markets and is known for setting up two consortium ventures, first with IHS Markit, a London based financial information services group, for the creation of Markit "Boat" from September 2006 to September 2007 where he was responsible for the negotiation and acquisition of Boat Services Ltd., Europe's longest running independent regulatory and transparency services vehicle since the introduction of MiFID in 2007, and the London Stock Exchange Group's (LSEG) Turquoise MTF from April 2007 to April 2008. Turquoise operates a Multilateral Trading Facility (MTF) majority owned by London Stock Exchange Group in partnership with the user community. With a single connection, members can trade shares, depository receipts, ETFs, and European Rights Issues of 19 European countries with an Open Access model (supporting interoperability and preferred clearing models) that allows members to choose among 4 CCPs to clear these trades. Members include banks, brokers, specialist trading firms and retail intermediaries. Most recently, Mr. Khurshid is recognized for defining and successfully delivering the first voluntary transparency regime for the global bullion market on behalf of the London Bullion Market Association, authorized by the Bank of England with oversight from the UK FCA. Mr. Khurshid was selected by the Financial News in London as one of the top 40 under 40 in European trading and technology (2014) and ranked in the 'Exchange invest' Top 1000 most influential people in global financial markets. He has served since July 2018 as a board advisor for Quantum Technology Solutions in London, an information technology, financial services, platform for algorithm trading, execution systems, and regulatory and risk compliance. He is the cofounder of Digital RFQ, one of Europe's leading digital asset execution service providing global counterparts with unique access to global liquidity and a suite of institutional products and services. Digital RFQ offers over-the-counter OTC trading services with access to large liquidity pools, trading for single or multiple currencies. This secure exchange platform, backed by proprietary technology, delivers counterparties institutional-grade access to digital asset markets globally. DRFQ has become an industry benchmark for security, transparency and know your customer, anti-money-laundering compliance. Mr. Khurshid graduated from the University of Reading (United Kingdom) with a B.S. in Environmental Science with honors in 1997. We believe Mr. Khurshid's extensive knowledge of the capital markets and financial technology expertise makes him well-qualified to serve on our board of directors.
Horst Rzepka, who serves as our Chief Financial Officer and will be one of our directors as of the effective date of the registration statement of which this prospectus forms part, has held numerous senior finance positions in his twenty-year corporate career, serving as CFO and finance director in privately held companies as well as local subsidiaries of publicly listed national and international corporations in the global telecommunications industry. Mr. Rzepka has served with Switzerland based Sunrise Communications, A.G., Lebara Mobile GmbH, TelCommunication Services, A.G. (formerly Tele2) and COLT Telecom, A.G. He was a co-founder and the CFO of Ortel Mobile Switzerland GmbH from November 2012 until the company was acquired by Sunrise Communications, A.G., the second largest Swiss telecom provider, in June 2013. He subsequently served as Director of Finance for Sunrise, and as CFO of YOL Communications GmbH and YOL Services, A.G., subsidiaries of Sunrise from July 2013 until June 2017. Mr. Rzepka has a broad experience in corporate finance, business and financial planning, systems and process implementation and contract negotiation. He has orchestrated multiple M+A transactions as buyer and vendor with subsequent business integrations and has been involved in numerous startups and restructurings. While having spent most of his corporate career in the Telecom industry, more recently as a financial consultant for SME's, startups and boutique business ventures, he has been operating in a wider range of traditional and new industries, focusing on new technologies. Mr. Rzepka graduated from the University of Zurich with an M.B.A. in 1992.
Jeffrey Peel serves as our Chairman of the board of directors . Jeffrey Peel has extensive international experience in technology markets – with a strong focus on software for financial markets. He has run his own advisory firm (Quadriga Consulting Ltd) since January 2002 and has worked with dozens of technology firms on growth, market expansion and channel development. He has undertaken several interim roles for early to mid-stage technology vendors. His most recent interim role (from December 2017 until December 2020) was as software sector specialist for the UK government's Department for International Trade (DIT) – where he worked with dozens of software firms investing in the UK market and developing R&D centers there. He was the only software specialist for the USA, Australia and New Zealand markets and helped secure hundreds of £millions of foreign direct investment. At DIT, Jeff was the subject matter expert on blockchain technology and developed close working relationships with companies developing blockchain enabled decentralized systems – for use in several vertical markets such as banking, commercial real estate, energy brokering, and rare earth element provenance. From August 2014 until February 2015, Jeff has also completed interim assignments with PwC (where he helped launch PwC's MyFinancepartner 'digital accounting' platform for mid-market firms) and Aepona, the telecoms-software firm (acquired by Intel) that revolutionized API-enabled application development for carrier networks. He also authored a book on Customer Relationship Management (Butterworth Heinemann). Prior to starting his own firm , Jeff was CMO for Amacis, a CRM software firm (now part of Oracle), from December 2002 until December 2002. He was also Head of Marketing Strategy at UK based BICC Data Networks – acquired by NYSE-quoted 3Com from January 1989 until November 1992. Jeff has a degree in Economics and post-graduate qualifications in commercial law and marketing research. Mr. Peel has over 30 years of corporate finance experience We believe Mr. Peel's extensive corporate finance experience, including his experience with DIT, makes him well-qualified to serve on our board of directors.
James Duncan Needham will serve as one of our independent directors as of the effective date of the registration statement of which this prospectus forms part. Mr. Needham is currently head of strategy for the MERJ Exchange, Ltd. (Seychelles), where he has served since March 2019. MERJ is a technology led operator of digital market infrastructure comprising exchange, clearing system and securities depository. During his time at MERJ, the company has successfully completed the world's first digital IPO and been recognized as one of the fastest growing stock exchanges in both 2019 and 2020. Prior to joining MERJ, Mr. Needham spent over fifteen years working in both primary and secondary capital markets in London. During this time, the industry leading teams he established were responsible for originating and executing over $35 billion in equity derivative business. The early years of his career were shaped in the investment banking divisions of Morgan Stanley Dean Witter and Dresdner Kleinwort Wasserstein where he primarily focused on equity and equity linked capital markets. In 2017 he began studying blockchain technology, in particular asset tokenization, and in May 2018 he participated in the first cohort of the Blockchain Strategy Programme developed by the University of Oxford, Said Business School. He is a co-founder of the Oxford Blockchain Foundation (OXBC), a student led organization for the acceleration of projects developed by alumni. He brings a significant network of operators, founders and investors from financial markets and the technology sector. Mr. Needham graduated with an L.L.B. (Honors, Law) from the University of Durham in the United Kingdom in 1999. We believe Mr. Needham's capital markets expertise together with his leadership experience makes him well-qualified to serve on our board of directors.
Stefan Nolte serves as one of our independent directors . Mr. Nolte has been serving as the managing partner of Shanda Consult of Nicosia, Cyprus, an international business consulting firm he founded in November 2009, responsible for compliance with the auspices of CySEC, the Cyprus Securities and Exchange Commission. Shanda Consult has a wide range of partners in the European Union, in the Mediterranean and in the Middle East, and offers an integrated range of business and advisory services designed to facilitate cross-border industrial investments, and to improve competitiveness and performance. From December 1999 to February 2006, Mr. Nolte was the managing director of the European Business Bank Ltd. In Cyprus, an investment bank with activities primarily in the Middle East, South East Asia and the Far East. He has served as the president of the Cyprus Germany Business Association since June 2016, and as a member of the board of the Cyprus Kuwait Business Association since May 2015. Since 1984, Mr. Nolte built up his practical experience in business, investment consultancy and project management in many countries including Turkey, Morocco, Malta, Iran, Dubai, Singapore, Hong Kong, Taiwan and China. During his years in Turkey, Mr. Nolte established the Izmir Branch of the Turkish Foundation for Medium Size Enterprises (TOSYÖV), and he acted as its general coordinator from 1993 to 1995. Mr. Nolte obtained a finance degree from the University of Istanbul in 1988. We believe Mr. Nolte's investment experience and expertise, particularly in cross-border industrial investments, together with his extensive knowledge of the capital markets, makes him well-qualified to serve on our board of directors.