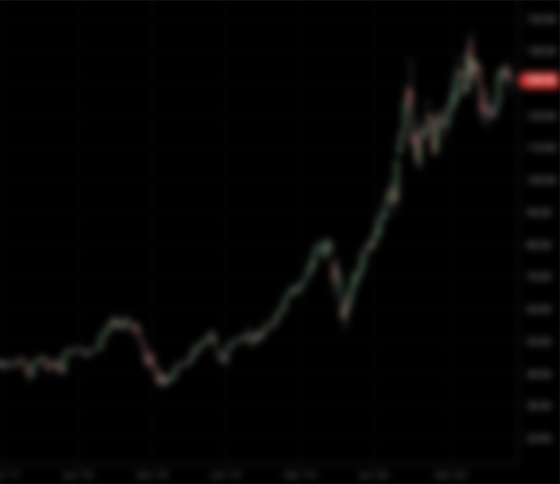 Bluescape Opportunities Acquisition Corp.
Raised

$607M

CIK

1818089

Focus

Energy, Industrial, Sustainability, Unicorns
C. John Wilder serves as our Executive Chairperson, Non-Independent Director, and Chief Executive Officer. Mr. Wilder is also the Executive Chairperson and member of the Investment Committee of three investment vehicles: (i) Bluescape Resources Company; (ii) Parallel Resource Partners; (iii) and Bluescape Energy Partners. Mr. Wilder serves as Chairperson of the Board and Director on several portfolio companies.
Mr. Wilder founded Bluescape in 2007, serving as Executive Chairman. Bluescape is a private alternative investment firm focusing on oil and gas, energy infrastructure, power, and utilities, with over $2.0 billion under management as of March 31, 2020. During more than ten years as a private investor, Mr. Wilder has executed 25 major private equity investments totaling over $1.6 billion of risk equity across three institutional platforms. Throughout his institutional investing career, Mr. Wilder has consistently assembled high quality investment teams capable of creating substantial value through in — depth knowledge of global energy markets and long-term relationships. Mr. Wilder has also consistently implemented disciplined investment decision making and top quality management processes and has employed active portfolio management with the ability to step in and operate any portfolio company. Mr. Wilder started in the energy business in Texas almost 40 years ago with the Royal Dutch/Shell Group, where he rose to the position of Chief Executive Officer of Shell Capital in London, before serving as CFO of Entergy and Chairperson and CEO of TXU Corp. For his achievements at TXU, the Harvard Business Review named Mr. Wilder twice as one of the Best Performing CEOs in the World. Institutional Investor named Mr. Wilder as one of the Ten Best CEOs in America in 2004 and Best CEO and CFO in the Electric Power Sector in all the years he was in the power industry.
Mr. Wilder earned a Master's in Business Administration from The University of Texas and he graduated magna cum laude from Southeast Missouri State University with a Bachelor's in Business Administration, also receiving the university's Distinguished Alumni Award. Mr. Wilder is on the advisory boards of the McCombs School of Business at The University of Texas at Austin and the A.B. Freeman School of Business at Tulane University. Mr. Wilder is also a Trustee of Texas Health Resources and is a past member of the National Petroleum Council, a U.S. Secretary of Energy Appointment.
We believe Mr. Wilder extensive experience in business and managing public companies qualify him to serve on our board of directors.
Jonathan Siegler serves as the President and Chief Operating Officer and Non-Independent Director. Mr. Siegler also serves as a Managing Director and member of the Investment Committee of three investment vehicles: (i) Bluescape Resources Company, (ii) Parallel Resource Partners and (iii) Bluescape Energy Partners. Mr. Siegler also serves on the Valuation, Compliance, and Risk Committees for the investment vehicles. Mr. Siegler serves on the boards of many of the portfolio investments and is responsible for driving performance management, strategy, investment decision making and transaction execution.
As a Managing Director, Mr. Siegler helped lead more than $1.6 billion of investments across 25 major investments. Highlights include the origination and greenfield development of one of the largest contiguous positions in the Marcellus Shale, the development of long haul transmissions lines to enable wind generation and the performance improvement of multiple deregulated energy companies. Mr. Siegler was formerly Senior Vice President of Strategy and M&A at TXU Corp. He helped (i) design and implement the performance improvement program, (ii) ensure the competitive market was maintained in Texas, (iii) design TXU's new build generation strategy and (iv) lead the sale of TXU to an investment group led by affiliates of KKR, TPG and Goldman Sachs. Prior to TXU, Mr. Siegler was an engagement manager at McKinsey & Company leading strategy, finance, and operations work across the energy/industrial sector. Mr. Siegler led strategic turnaround work at both E&P and power companies and led operational turnaround work power plants. Prior to that, Mr. Siegler served as a lieutenant aboard the nuclear powered ballistic missile submarine USS Pennsylvania (SSBN 735B), qualifying as a naval nuclear engineer, and receiving three Navy and Marine Corps achievement medals for superior service.
Mr. Siegler earned a Master of Science in Electrical Engineering from Stanford University and a Bachelor of Science in Electrical Engineering from the United States Naval Academy, where he graduated with distinction.
Lillian Meyer serves as Chief Financial Officer. Ms. Meyer has over 15 years of experience in corporate development, M&A and business transformation. She is also a managing director of Bluescape Energy Partners. In this capacity, she is responsible for deal evaluation, diligence, negotiation, structuring and post-closing portfolio management. Previously, she served as the vice president of corporate development of Vistra Energy (NYSE: VST), responsible for evaluating renewable transactions, reshaping growth strategies and reviewing capital investment decisions. Ms. Meyer originally joined Bluescape in 2008 as a managing director. From 2008 to 2018, she was involved in all areas of the firm's investment activities, with a dedicated focus on utilities, renewables and special situations. Prior to joining Bluescape, she was a director of strategy and M&A at TXU from 2002-2008 where she helped to execute the $2 billion sale of a regulated gas company, the $500 million sale of a midstream pipeline company and the $45 billion private buyout. Ms. Meyer began her career at Arthur Anderson Business Consulting in Shanghai, advising clients on a wide range of transactions.
Ms. Meyer holds both a Master's in Business Administration, and a Master's in Accounting from Tulane University. She also holds a Bachelor's degree from the Shanghai University of Science and Technology. She is a Chartered Financial Analyst (CFA).
Curtis Hébert, Jr. is the former Chairman of the Federal Energy Regulatory Commission (FERC) and a former Executive Vice President for Entergy Corporation. He also currently serves as a visiting scholar with the Bipartisan Policy Center in Washington, where he co-chairs the Energy Reliability Task Force. Mr. Hébert most recently served as Chief Executive Officer of Lexicon Strategy Group, an energy, finance and regulatory law advisory firm where he advised energy companies and corporations throughout the globe on numerous matters, including building accountability and transparency into corporate governance, improving the quality of regulatory filings, reporting and relationships, and executing complex, structured regulatory settlements. Mr. Hébert is highly networked both inside and outside the energy industry, from regulators and government officials to analysts and executives. He has developed broad and deep experience in all segments of the energy sector, spanning exploration and production, natural gas transportation, electric generation and distribution, chemicals, and mining. He also brings a thorough knowledge of national and international energy markets, policy, and regulatory processes. Mr. Hébert has also spent years in the telecommunications, transportation, and water/sewage sector on regulatory filings and administrative hearings.
Mr. Hébert holds a Juris Doctorate from the Mississippi College School of Law and a Bachelor's from the University of Southern Mississippi.
We believe Mr. Hébert's extensive experience in corporate governance and regulatory matters qualify him to serve on our board of directors.
Graham van't Hoff is the former CEO of Shell Chemicals, Executive Vice President of Shell Alternative Energies, board member of Shell International Petroleum Co. and Chairman of Shell UK Limited. He has extensive board experience on several global joint ventures including Raizen, the world's largest biofuels company, Infineum, the high performing Lubricant Additives company and as Chairman of one of the largest Chinese chemical companies, CSPC (CNOOC Shell Petrochemicals Co). During his tenure at Shell, Mr. van't Hoff oversaw significant global growth in the revenue and profit of Shell's chemical businesses, with revenues exceeding $24 billion and profit after tax exceeding $2 billion. Mr. van't Hoff's 35 years of experience spans multiple segments of the energy and chemicals sectors from upstream through refining, marketing and trading, P&L leadership, strategy, government relations, technology and IT. Mr. van't Hoff's extensive international business experience includes appointments to the boards and executive committees of multiple international chemical industry associations, including ACC — the American Chemistry Council, CEFIC — the European Chemical Industry Association, and ICCA — the International Council of Chemical Associations. He was a founding member of the Alliance to End Plastic Waste, formed in 2019 which gained $1.5 billion of funding commitments since its formation.
Mr. van't Hoff holds a Master's in Business Management, with Distinction, from Manchester Business School and a Masters in Chemistry from the University of Oxford.
We believe Mr. van't Hoff's extensive experience in business qualifies him to serve on our board of directors.
Duncan Palmer is the Chief Financial Officer of Cushman & Wakefield, a leading global real estate services company, former Chief Financial Officer of RELX, a global provider of information-based analytics and decision tools and former Chief Financial Officer of Owens Corning, a global manufacturer of building materials and fiber glass reinforcements. He also currently serves on the board of Oshkosh Corporation, a leading critical vehicle and equipment supplier with global operations, where he is chairman of the Audit Committee. Mr. Palmer led Cushman & Wakefield's IPO and currently oversees all aspects of the Company's financial operations including multiple corporate functions from treasury and investor relations to tax and internal audit. Mr. Palmer has extensive financial operations, transactional, and business development knowledge and experience through current and previous Chief Financial Officer appointments at Cushman & Wakefield, RELX, Owens Corning and as a senior finance executive at Royal Dutch Shell. Mr. Palmer's extensive international business experience includes leadership of world-class finance organizations ranging in size from 500-2,000 employees and encompasses multi-billion dollar capital allocation programs, merger integrations, debt offerings and share repurchase programs. His experience spans many segments of the energy, lubricants, materials, information services and real estate sectors. Mr. Palmer has has deep transactional and business development experience, having overseen mergers and acquisitions execution as well as corporate strategy design and execution.
Mr. Palmer holds a Master's of Business Administration from the Stanford Graduate School of Business and Master's degree from St. John's College Cambridge (UK). He is a Fellow of the Chartered Institute of Management Accountants (UK).
We believe Mr. Palmer's extensive experience in business qualifies him to serve on our board of directors.