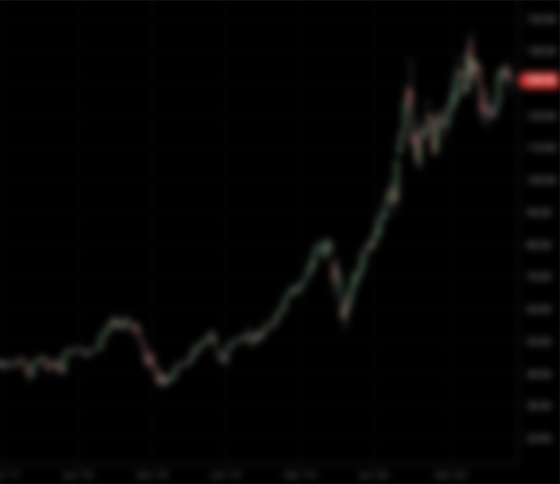 Raised

$250M

CIK

1818880

Focus

Infrastructure, Energy, Transportation, Logistics, Real Estate, Telecommunications
Brendan Duval , age 47, is the founder and Managing Partner of Glenfarne, with 23 years of experience in global infrastructure, including the United States and Latin America. Brendan founded Glenfarne in 2011 and is responsible for the strategic direction of the firm. He also maintains the role as an active executive chairman and CEO for its operating entities. Prior to his current leadership position, Mr. Duval had a long career at Macquarie Group, from 1998 to 2011. He helped launch the North and South American business for Macquarie's infrastructure franchise in 2000. He served as a Senior Managing Director of Macquarie Capital in New York from 2007 to 2011 and was a founding member of Macquarie Capital's U.S. Management Committee. Mr. Duval is also the former CEO of a number of Macquarie's direct investment infrastructure businesses. Mr. Duval holds a Bachelor of Engineering (Focus Robotics) and a Bachelor of Commerce (Major in Accounting, Minor in Economics), both from the Australian National University. He completed a number of his Robotics electives at The Pennsylvania State University in preparation for his senior thesis on robotic control.
Bryan Murphy , age 43, has been at Glenfarne Group since 2014 and currently serves as General Counsel and Managing Director. He has more than 17 years of experience in law, engineering, infrastructure investment, asset management and project development. Prior to his leadership position, Mr. Murphy was an attorney at Vinson & Elkins LLP, representing clients in the financing, acquisition and development of energy and infrastructure projects in the Americas. Early in his career, Mr. Murphy worked as an engineer, including as an independent engineer advising on power asset transactions. Mr. Murphy has a B.S. in mechanical engineering, a M.A. in Latin American, Caribbean and Iberian Studies and a J.D. from the University of Wisconsin.
Vlad Bluzer , age 40, has been at Glenfarne since 2011 and currently serves as a Managing Director, where he focuses on the execution of Glenfarne's midstream initiative, as well as responsible for the firm's project financing strategy. Mr. Bluzer has 19 years of experience in principal investing and project financing. Prior to his current position, Mr. Bluzer was an Associate Director at National Australia Bank's Hong Kong and Shanghai offices, responsible for the provision of investment banking and funding solutions to the Asia Pacific real estate industry, having been instrumental in building National Australia Bank's advisory and capital-raising capabilities in the region. Before relocating to Asia, Mr. Bluzer had a successful career with National Australia Bank's Project Finance team based in Sydney, Australia, where he focused on the provision of non-recourse project financing for projects from all major industry sectors. Mr. Bluzer holds a B.S. in Actuarial Sciences from the University of New South Wales.
Enrique Reus Jimeno , age 40, has been at Glenfarne since 2015 and currently serves as the Chief Financial Officer. Mr. Reus has approximately 15 years of professional financial and accounting experience. Prior to his current leadership position, Mr. Reus worked at Ferrovial S.A., from 2008 to 2015, a leading global infrastructure and services operator where he spent almost 5 years as Deputy CFO of the U.S. Ferrovial subsidiary Webber, LLC. Prior to that, Mr. Reus worked at Ernst & Young's Madrid office from 2005 to 2008, as an auditor within the construction and infrastructure group. Mr. Reus holds a B.D. in Business Administration from Universidad Complutense de Madrid.
Carl Strickler , age 65, has been at Glenfarne since 2013 and currently serves as a Managing Director. Mr. Strickler has more than 30 years of proven experience in planning, developing, financing, building, and operating large-scale, complex projects in the electric generation and bioenergy industries, with a particular focus on the use of renewable and sustainable resources. He has held senior executive level positions with independent power developers and has successfully developed, financed, designed, built, and operated multiple projects that employ innovative technologies to produce renewable electricity, fuels, and products from waste materials. Mr. Strickler holds a B.S. in Mechanical Engineering from the University of Delaware.
Anthony Otten , age 64, currently serves as managing member of Stillwater, LLC and Lead Director and Chair of the Nominating & Governance Committee for Orion Energy Systems Inc (NASDAQ: OESX). Previously, Mr. Otten served as chief executive officer of Versar, Inc. from February 2010 until its sale in November 2017 and also served as a member of the board of directors of Versar, Inc. from 2008 until its sale in November 2017. Mr. Otten also currently serves on the Advisory Board of Constant Associates, Inc., a federal contractor, and the Board of Directors of Washington Performing Arts, a not-for-profit organization, where he is also Finance Chair and a member of the Executive Committee. Mr. Otten previously served as managing member of Stillwater, LLC from July 2009 to February 2010; operating partner of New Stream Asset Funding, LLC from 2007 to June 2009; managing member of Stillwater, LLC from 2004 to 2007 and principal of Grisanti, Galef and Goldress, Inc. from 2001 to 2004. Before that, Mr. Otten held senior management positions with Cabot Corporation and Marriott Corporation. We believe that Mr. Otten's experience as a chief executive officer of a public company, capital markets expertise and merger and acquisition experience qualify him for service as a director of our company. Mr. Otten holds a B.S. in Political Science from Massachusetts Institute of Technology and a Masters in Public Policy from Harvard University.
William C. Mack , age 74, has had a successful career in law and independent power generation for over 40 years. Mr. Mack served in senior executive positions with several companies active in independent power, including El Paso Corporation, Coastal Power Company, where he was chief executive officer, and Covanta Energy. After graduation from law school, Mr. Mack joined the Philadelphia law firm Schnader, Harrison, Segal & Lewis, where he rose to become a partner and the head the firm's project finance practice. Mr. Mack has also practiced in a solo capacity, was elected chair of the Solo and Small Firm Section of the New Jersey State Bar Association and was named New Jersey Solo Practitioner of the Year. Mr. Mack has served as an Industry Partner and Senior Advisor to Glenfarne since 2011. Mr. Mack has served as an advisor to Glenfarne Asset Company LLC since June 2016 and as an advisor to EnfraGen LLC since June 2019. Mr. Mack is currently a member of Glenfarne Equity Participation LLC and Glenfarne Profit Share, LLC. Mr. Mack holds a B.A. degree from Brown University and a J.D. degree from the University of Pennsylvania Law School.