Merged into SES Holdings Pte, ticker now SES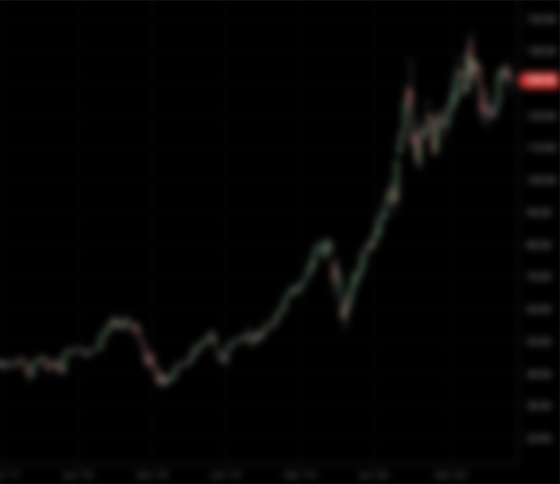 IVAN
Completed
SES Holdings Pte
Ivanhoe Capital Acquisition Corp.
Raised

$276M

CIK

1819142

Focus

Transportation, Renewable Energy, Natural Resources, Automotive
Robert Friedland, 70, has been our Chairman and Chief Executive Officer since July 2020. Mr. Friedland has over 25 years of experience and has been recognized by leaders of the international financial sector and mineral resource industries as an entrepreneurial explorer, technology innovator and company builder. Mr. Friedland's experience is extensive. Mr. Friedland is the Director, President and CEO of Ivanhoe Capital Corporation ("Ivanhoe Capital") (since July 1988), the executive Co-Chairman (since September 2018) (previously the Executive Chairman from May 2012 until September 2018) of Ivanhoe Mines Ltd. and the Co-Chair Director of SK Global Entertainment, Inc. (since February 2017). Under Mr. Friedland's tenure, Ivanhoe Capital has invested in a diverse portfolio of businesses. Additionally, Mr. Friedland has been the Chief Executive Officer of High Power Exploration Inc. ("HPX") since December 2015. HPX is applying proprietary, geophysical technologies to rapidly evaluate underground geological targets and accelerate exploration programs targeting mineral and water resources. Mr. Friedland is also the Director, Chairman and President of Ivanhoe Pictures, Inc. (since May 2013), and a Director (since December 2016) and Chairman (since June 2018) of VRB Energy Inc. As one of the most recognized mining personalities and achievers in the world, Mr. Friedland is dedicated to serving on numerous boards in the natural resources sector. These positions include as a Co‑Chairman and Director of Clean TeQ Holdings Limited (since September 2016), a Director of I-Pulse Inc. (since April 2008) and a Director of Kietta SAS (since November 2009), as well as the Chairman of Gold X Mining Corp. (since June 2020). Mr. Friedland graduated with a degree in political science from Reed College. We believe that Mr. Friedland is qualified to serve as on our board of directors because of his depth of experience in both executive positions and serving on numerous boards.
Gary Gartner, 64, has been our Chief Financial Officer since July 2020. As the Founding Member and Managing Director of Alchemy Capital Planning LLC since July 2013, Mr. Gartner provides sophisticated tax consulting, financial and business advisory services to a broad range of domestic and international clients. Mr. Gartner is also Senior Counsel at Dentons since February 2018 where he has experience counseling clients on the U.S. and international tax consequences of various transactions, restructurings and securities offerings, and advising generally on strategic joint ventures, mergers and acquisitions and a wide array of liquidity transactions. Prior, Mr. Gartner was a Partner, Chairman of the Firm, and Member of the Executive Committee at Kaye Scholer LLP, Chair of the U.S. Tax Practice at Torys LLP and an International Principal of Arthur Anderson LLP. Mr. Gartner is well regarded as a leading tax practitioner in both the United States and Canada and has written and lectured extensively on various topics, including the efficient structuring of business investments. Mr. Gartner's experience also transcends to the Board of SK Global Entertainment Inc., where he is also Vice Chairman. Mr. Gartner holds a LL.M. in Taxation from the New York University and a L.L.B. from University of Ottawa Faculty of Law.
Andrew Boyd, 50, has been our Chief Investment Officer and Director since July 2020. From May 2014 to December 2019, Mr. Boyd was the Global Head of Equity Capital Markets at Fidelity Management & Research Company. Mr. Boyd has been the Managing Member of Bramalea Partners LLC since January 2020. We believe Mr. Boyd is qualified to serve on our board of directors due to his experience in the finance industry.
Christopher Carter, 71, will serve on our board of directors following the completion of this offering. Mr. Carter's career began in 1973 at Hambros Bank Limited. Since then, Mr. Carter has held a number of senior investment banking positions. For eighteen years, Mr. Carter worked at Credit Suisse First Boston Limited where he held the titles of Managing Director from 1988 to 2005, Head of Global Equity Capital Markets from 1993 to 2000 and served as Chairman of Europe from 2001 to 2005. In 2006, Mr. Carter joined Morgan Stanley & Co. (NYSE: MS) as Vice Chairman−Institutional Securities. He served as Head of Global Capital Markets from 2007 to 2008 and since 2012, Mr. Carter has been a Senior Advisor to Morgan Stanley. He has been the Chairman of Artorious Wealth Management since 2014 and a director of Mafic S.A. since 2016. Mr. Carter holds a B.A. from the University of Toronto. We believe Mr. Carter is qualified to serve on our board of directors because of his experience as an executive in the finance industry.
Hirofumi Katase, 61, will serve on our board of directors following the completion of this offering. Mr. Katase has been the Executive Vice Chairman and a Director of I-Pulse since December 2017. Before joining I-Pulse and until July 2017, Mr. Katase served as Japan's Vice Minister for International Affairs at the Ministry of Economy, Trade and Industry ("METI"). Having joined METI in April 1982, Mr. Katase had a successful and lengthy career, holding numerous senior positions such as the Director General of the Science and Technology Policy and Environment Policy Bureau from July 2013 to July 2015 and Trade Policy Bureau from July 2015 to June 2016. Mr. Katase previously was Deputy Secretary–General for Space Policy at the Cabinet Office from June 2010 to July 2012, where he led the development of national space policy, as well as the establishment of the Office of National Space Policy. Mr. Katase also held numerous Director and Deputy Director General positions at METI from September 2000 to June 2010. Katase earned a bachelor's degree in law from the University of Tokyo and a master's degree in applied economics from the University of Michigan. We believe that Mr. Katase is qualified to serve on our board of directors because of successful career in trade, energy and industrial policy.
Francis P.T. Leung, 66, will serve on our board of directors following the completion of this offering. Mr. Leung has nearly thirty years of experience in the investment banking industry, having advised many companies on corporate finance practices, including initial public offerings, mergers and acquisitions. Mr. Leung has been a director of Shanghai Industrial Holdings Limited since May 1996. Mr. Leung was also the Chairman of the Chamber of Hong Kong Listed Companies from May 2015 to June 2019. Mr. Leung was a managing partner of CVC Capital Partners, a leading international private equity group, during the period from March 2012 to September 2016, and was its non-executive Chair of China in the 5-year period prior to March 2012 and the 3-year period after September 2016. Prior to this, he was the Chairman of Citigroup Investment Banking, Asia (NYSE: C) from July 2001 to June 2006. Prior to joining Citigroup, he was successively the Chief Executive Officer and Vice Chairman of BNP Paribas Peregrine (OCTMKTS: BNPQF), which was formed in January 1998 with the merger of Peregrine Group's (which he co-founded in 1988) Greater China equity and corporate finance team and BNP Paribas' investment banking arm in Asia. We believe Mr. Leung is qualified to serve on our board of directors because of his experience in the finance industry.
Edward Welburn Jr., 70, will serve on our board of directors following the completion of the offering. Mr. Welburn is a graduate of Howard University, and began his distinguished career as an intern for General Motors (NYSE: GM) ("GM"). For over forty years, Mr. Welburn worked at GM where he designed over 540 cars, worked in a variety of design studios, and in October 2003, became GM's Vice President of GM Design North America, the first African American to hold that position in the industry and the highest ranking African American at GM. In March 2005, Mr. Welburn became the Vice President of GM Global Design, as he created a network of 11 GM Design Centers in 7 countries around the world. After leaving GM in 2016, Mr. Welburn formed The Welburn Group with a focus on automotive design, micro mobility design, and athletic shoe design. In April 2018, Mr. Welburn formed Welburn Media Productions becoming CEO and Executive Producer. Mr. Welburn has been inducted into the Automotive Hall of Fame, recipient of the Eyes On Design Lifetime Achievement Award, and the Black Engineer of The Year awards. Mr. Welburn is committed to serving the next generation of artist and designers by serving on the board of directors for the College for Creative Studies, Tony Bennett's Exploring The Arts foundation, as well as America On Wheels. We believe that Mr. Welburn is qualified to serve on our board of directors because of his experience serving on the boards of various organizations within the design industry.