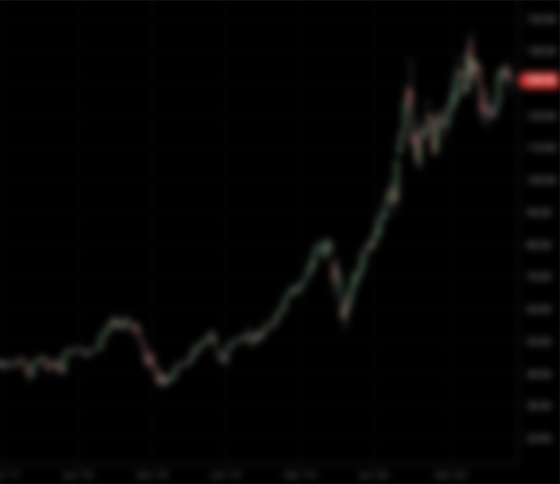 Raised

$151M

CIK

1820175

Focus

Technology, Business Services, Healthcare, Education, Financial Services, Unicorns
David Shen has served as our Chief Executive Officer, President and a Director since our inception. Mr. Shen has over 25 years of investment and financial experience in Asia and the U.S., joining Olympus Capital in Hong Kong in 1998 and leading its efforts in Japan while based in Tokyo from 2001-2010. Prior to joining Olympus Capital, Mr. Shen worked for William E. Simon & Sons (Asia), the Asian affiliate of the direct investment group founded by William Simon Sr., the former U.S. Treasury Secretary under Presidents Nixon and Ford. Before that, Mr. Shen was with Goldman Sachs in New York and Hong Kong. Mr. Shen holds an MBA from the Wharton School of University of Pennsylvania and a B.S. from Cornell University.
Jeffrey Glat has served as our Chief Financial Officer, Secretary and Treasurer, and a member of our Board of Directors since our inception. Mr. Glat has over 30 years of experience in accounting for financial services companies. Prior to joining Olympus Capital in 2002, Mr. Glat managed the accounting and reporting for an $8 billion private equity portfolio managed by J.P. Morgan Partners. Mr. Glat was previously the Chief Financial Officer of WestLB Panmure Securities and a Senior Manager in the Financial Services Practice of Ernst & Young. Mr. Glat holds an MBA from the University of Buffalo and a B.S. in Finance and Economics from Ithaca College.
Daniel Mintz has served as a member of our Board of Directors since our inception. Mr. Mintz has more than 30 years of private equity investment and M&A experience in Asia and the U.S. Prior to co-founding Olympus Capital in 1997, Mr. Mintz established and was head of Asia for Morgan Stanley Capital Partners ("MSCP"), the former private equity arm of Morgan Stanley, which managed over $4 billion of private equity capital. Mr. Mintz was a member of the worldwide Investment Committee of MSCP and served as a director on a number of boards of portfolio companies in Asia and the U.S. Mr. Mintz holds an MBA from the Stanford Graduate School of Business Administration and a B.A. degree magna cum laude and Phi Beta Kappa from Brown University. He was a recipient of a Fulbright Fellowship and is a member of the Council on Foreign Relations.
Gary Bennett, one of our director nominees , has over 35 years of experience in the life insurance industry, working for a number of international companies in Australia, Asia and North America in senior leadership positions. Mr. Bennett has been the Chairman and Chief Executive of North Star Consulting since founding the company in 2014. North Star Consulting is a consulting company that provides high level strategic advice and operational support to organizations with particular strength in interim management, Mergers & Acquisitions, new business set ups, restructuring, distribution, product development, marketing, leadership and board, advisory and investor support. Prior to his current role, Mr. Bennett served as Chairman & CEO of Seguros Monterrey New York Life in Mexico from 2014 through 2018, where he continues to be a non-executive director, serving on the audit, investment and reinsurance committees. Prior to rejoining New York Life in Mexico, Mr. Bennett had a ten year career with New York Life in Asia, where he most recently served as CEO of Asia of New York Life International, where he oversaw the company's fully-owned and JV operations in the region and previously serving as Executive Vice President and CEO for Greater China, CEO for India and President and CEO of the company's Hong Kong operation. Prior to joining New York Life International, he was Managing Director of North Asia for Prudential Corporation Asia (PCA), where he previously served as a member of the PCA Regional Board, Life ExCo and Chairman & CEO of its life insurance companies in Japan and Korea as well as a director of PCA Asset Management, Japan. Prior to joining PCA in 2000, he was Chairman and Chief Executive Officer of Colonial Mutual Group (CMG) Asia Life in Hong Kong. Mr. Bennett also currently serves as vice chair of the board of directors of 25 Point Systems, Inc. and on the advisory boards of Chief of Staff.com, LLC and Lapetus Solutions, Inc. Mr. Bennett received a B.A. in Business Administration from the University of Califonia, Berkeley.
Alec Ellison, one of our director nominees , is currently the Chairman of the US business of OurCrowd International, G.P., one of the world's leading venture investing platforms. He took on this role in 2019 after serving nearly 3 years on OurCrowd's Advisory Board. He joined OurCrowd after a nearly 30-year career in investment banking focused on the technology sector. Over the course of his career he advised on over 200 completed M&A transactions in the technology sector. Mr. Ellison was formerly a Vice Chairman of Jefferies LLC, the longtime head of the firm's Technology Investment Banking Group, and a member of the firm's Executive Committee. He joined Jefferies as part of the firm's 2003 acquisition of Broadview International, where he was President. He began his investment banking career at Morgan Stanley. After retiring from Jefferies, he founded Outvest Capital to pursue a proprietary public investing strategy capitalizing on how the accelerating rate of technological change impacts companies across all industries. Mr. Ellison is a South Carolina native, resides in Connecticut, and holds a BA from Yale (summa cum laude) and an MBA with High Distinction from the Harvard Business School.
Christine Houston, one of our director nominees , is the Founder and Managing Director of Executive Search Group International Ltd. ("EGSI"), which she founded in 1998. Ms. Houston specializes in global senior level appointments throughout Asia, Europe and North America, with expertise in financial services and the professional services sector. Prior to forming EGSI, Ms. Houston worked for TASA International (subsequently TMP Search), originally as a Partner in New York and from 1994 on as the Managing Partner of the Hong Kong office, concurrently heading the Financial Services and Technology Practices in Asia, including Japan. Prior to joining TASA in 1990, Ms. Houston was a Partner at Korn Ferry International, where she focused on leading cross-border searches between the US and Asia from 1986 to 1990. Prior to entering the executive search profession, Ms. Houston was a Vice President and Managing Director of J. Walter Thompson — Japan. Her management positions at the corporate level include Director of Marketing for Revlon Japan, and executive positions with the International Division of Avon Products for the Japanese and Latin American markets. During her seven years in Japan, Ms. Houston was a founding member of Foreign Executive Women (FEW) in Japan. Ms. Houston also holds an MBA from Fordham University, and a B.A. in Economics from Hofstra University.
Emmanuel Pitsilis, one of our director nominees , started his career with McKinsey in 1993 and left as a Senior Partner in 2014. During his 21 years with McKinsey, he focused on building the Firm's presence in Asia Pacific with a focus initially on Southeast Asia and then on North Asia. Mr. Pitsilis built long-lasting and deep relationships with CEOs of leading global and Asian financial services clients and with senior regulators throughout Asia. Mr. Pitsilis also held various leadership and entrepreneurial roles as Managing Partner of both geographic and functional practices — for example, he led the build-up of McKinsey's financial services practice in Greater China between 2006 and 2013. Mr. Pitsilis remains a senior advisor to the Firm. Over the past 5 years, Mr Pitsilis has been an entrepreneur, venture investor and a mentor to a dozen start-ups in Hong Kong and Southeast Asia. Mr. Pitsilis is an active investor in companies in deep tech, FinTech, and e-commerce and is a co-founder of two early stage ventures: Velotrade (a FinTech platform focused on trade-finance) and Zegal (a legaltech platform). Mr. Pitsilis holds an MBA from INSEAD, a Master of Sciences from Ecole Polytechnique and a Master in Engineering from Ecole des Mines de Paris.
Jacob Robbins, one of our Director Nominees , is the Chief Executive Officer of Emeterra, a company he founded in 2013 to focus on the agtech and foodtech sectors using his significant global experience in agribusiness and the food and beverage sector. Emeterra partners with promising companies and globally acclaimed research institutions on disruptive technologies spanning agricultural production, post-harvest preservation, processing and logistics. Prior to Emeterra, Mr. Robbins spent 20 years from 1993 to 2013 in various executive roles with The Coca-Cola Company in multi-geographic and global executive positions, including coverage of strategic inputs for Coca-Cola's global brands and support for the end-to-end supply chain across Asia Pacific, the Middle East & Eastern Europe. His last role with The Coca-Cola Company was that of Managing Director covering its global system's major agri commodities and ingredients, leading the world's largest supply chain of sugar and starch sweeteners. Spanning over 120 countries, this also represented the biggest single area of the global Coca-Cola system's supply chain. Prior to joining Coca-Cola, Mr. Robbins was part of TAS, the flagship leadership development programme of the Tata Group, India's largest business conglomerate. As part of the TAS programme, Mr. Robbins worked with Tata Steel, first in the office of the Chairman and subsequently successfully developed and led Tata Steel's main international trading platform for agricultural commodities, establishing it with a global presence. Mr. Robbins is a Board member of JUST (Eat Just Inc), a company with food technology to find tools in the plant kingdom to make food tastier, healthier and more sustainable (e.g., its plant-based JUST Egg). He serves on the Advisory Board of DouxMatok, which focuses on targeted delivery of flavour ingredients, such as sugar and salt. Mr. Robbins qualified in Management with Honours, complemented by programmes at Wharton and the Harvard Business School. He also holds a Bachelor of Science in Economics with Honours.