Merged into Scilex, ticker now SCLX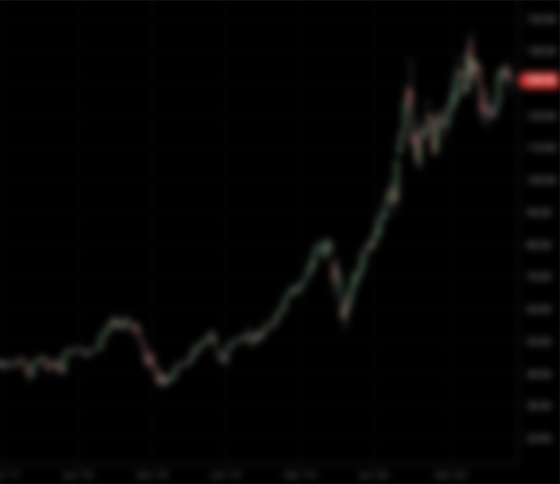 SCLX
Scilex
| | | | |
| --- | --- | --- | --- |
| First | 2021-03-05 | $9.85 | |
| Merger | 2022-11-14 | $10.11 | 3% |
| Merger +6mo | 2023-05-15 | $6.65 | 32% |
| Merger +1yr | 2023-11-13 | $1.28 | 87% |
| Recent | 2023-11-16 | $1.07 | 89% |
Raised

$100M

CIK

1820190

SPAC Ticker

VCKAU

Merger

Scilex

Merged Ticker

SCLX
Jeffrey Chi has served as our Chairman of the Board and Chief Executive Officer since our inception. Dr. Chi co-founded Vickers Ventures Partners in 2005 and is a member of its Investment Committee. From 2013 to April 2017, Dr. Chi also served as the Chairman of the Singapore Venture Capital and Private Equity Association. From 2001 to 2005, Dr. Chi was with Pegasus Capital, where he initially served as a Senior Consultant with the Monitor Group and later served as Corporate Finance Specialist and an Executive Director managing engagements for a wide range of clients in both the public and private sectors. Dr. Chi's operational background includes working on the management team of an engineering and construction group where he oversaw operations in Singapore, Malaysia, Taiwan and Indonesia from 1992 to 1998. Dr. Chi graduated from the University of Cambridge with First Class Honors in Engineering and has a Ph.D. from the Massachusetts Institute of Technology. He is also a CFA charterholder, and is fluent in English and Mandarin. We believe Dr. Chi is well-qualified to serve on our board of directors due to his experience and relationships and contacts.
Chris Ho has served as our Chief Financial Officer and member of our board of directors since our inception. Mr. Ho joined VVP in 2016 as a Venture Principal, sourcing and evaluating international new investments and acquisitions, with a particular focus on technology investments. Prior to joining VVP, Mr. Ho worked at ZS Associates, a sales and marketing consulting firm, from January 2014 to April 2017 where he specialized in sales transformation projects. His work ranged from portfolio and business strategy and customer segmentation to incentive compensation plan design and effectiveness diagnostics, across a broad spectrum of industries including high-tech, travel and transportation, and agri-chemicals. Mr. Ho received a B.S. in Political Science and an MS in Electrical Engineering, both from Columbia University. He is fluent in English and Mandarin. We believe Mr. Ho is well-qualified to serve on our board of directors due to his experience and relationships and contacts.
Pei Wei Woo has served as a member of our board of directors since October 2020. Since January 2019, Ms. Woo has served as Managing Director of FOSUN, one of the largest private conglomerates in China with global businesses in healthcare and consumer products, financial services, tourism, entertainment and real estate. In 2018, Ms. Woo served as head of all international capital allocation, asset management and investment products at Lu International PTE Ltd., the global financial technology headquarters for Lufax Holdings, China's largest online wealth management platform. From 2014 to 2017, she served as Senior Director of CDPQ Asias Pacific PTE Ltd., one of Canada's largest pension plans. From 2013 to 2014, she served as Vice President of JPMorgan Asset Management. From 2007 to 2012, Ms. Woo was a Director at Cenenium Capital Partners, a single family office in New York. From 1999 to 2017, she was a Director at the Economic Development Board in Singapore. Ms. Woo received a B.Sc. in Economics from London School of Economics and an M.A. in Economics from Yale University. We believe Ms. Woo is well-qualified to serve on our board of directors due to her experience and relationships and contacts.
Suneel Kaji has served as a member of our board of directors since October 2020. Since May 2019, Mr. Kaji has served as a Managing Director of Everstone Capital, which manages in excess of US$6.5 billion, and its Everstone Capital US and Everstone Capital Asia Pte group of funds, for which he co-leads control equity and special situations investing in consumer and business services and cross-border investments between the US and Asia. Mr. Kaji was formerly a member of the board of directors of Twelve Seas Investment Company, a blank check company, from June 2018 until it an initial business combination with Brooge Holdings in December 2019. Previously from October 2016 through the spring of 2019, Mr. Kaji had served as an employee director of the University of Texas and Texas A&M System Management Company (UTIMCO), advising on co- and direct principal investments globally as well as emerging markets' fund selection. Prior to joining UTIMCO, Mr. Kaji served as a Managing Director of Accordion Partners LLC, a private equity consultancy with three offices globally. He established and led the firm's investment affiliate (established in 2014) that co-invests with the firm's consultancy clientele. From 2008 to June 2014, Mr. Kaji had been a Managing Director and Senior Investment Manager-Private Investments at TRG Management (an affiliate of the Rohatyn Group). He managed non-real estate private investment activity across Asia, including cross-border investments with the US and Australia. He was responsible for origination, evaluation, and structuring of private equity and distressed credits across diverse industries such as natural resource services, chemicals, logistics, and consumer services. Mr. Kaji also sat on the boards of two joint venture real estate and infrastructure funds in Asia. From 2003 to 2008, Mr. Kaji was a Managing Director at the GEM-Kinderhook Funds in New York, focused on mid-cap control investments, structured minority equity and hybrid credit transactions in the US, as well as opportunistic pursuits in China, the Middle East North Africa region, and India. From 1999 to 2003, Mr. Kaji was a Principal at Crown Capital Group, a mid-cap private equity group established by DLJ Merchant Banking, Apollo Management and former employees thereof. Previously he was a Vice President at DLJ Merchant Banking Partners (1996 to 1999), based in New York and Hong Kong. Mr. Kaji started his career in finance with Salomon Brothers (1991 to 1994) and entered the principal investment business at Goldman Sachs (1995). He graduated from the Wharton School of the University of Pennsylvania with a Bachelors of Science in Economics, magna cum laude, and Stanford University with an MBA from the Stanford Graduate School of Business. We believe Mr. Kaji is well-qualified to serve on our board of directors due to her experience and relationships and contacts.
Dr. Steve Myint has served as a member of our board of directors since October 2020. Dr. Myint has served as a Senior Fellow to A*Star, a Singapore research agency for economic oriented research in scientific discovery and innovative technology, since 2010, and a consultant to its commercialization arm, Accelerate. He has also served as an adjunct Professor at Duke-NUS Medical School since 2015. From 2007 to 2009, he was Chief Medical Officer at BTG International, one of the United Kingdom's largest life science companies which was sold to Boston Scientific in 2018. Prior to that, he was Global Medical Director of SmithKline Beecham (which subsequently became part ort of GlaxoSmithKline) where he was responsible for leading its global development programs. He is a former Professor of Microbiology & Immunology in Leicester and Dean of Medicine & Head of the Health Schools at the University of Surrey. He was also the co-founder of Innovatum partners, Finland's first specialist investor in life sciences and advisor in life sciences to Finland's sovereign wealth fund. He is also founder of 42 and ambassador to Institute of Ethics and Values in Slovenia, both of which promote ethical values in companies and society. He is also chairman of the boards of SGVector and INeX, Singaporean life science companies. Dr. Myint received a MD from London University and a PhD from Wurzburg University. We believe Dr. Myint is well-qualified to serve on our board of directors due to his experience and relationships and contacts.
Special Advisor
Dr. Finian Tan is a venture capitalist, entrepreneur, and the founder and current chairman of Vickers Venture Partners (VVP). Dr. Tan founded VVP in January 2005 with cofounders Dr Chi and four other partners and is currently the Chairman of the investment committee. Dr. Tan began his career as an assistant director of research at Cambridge University's engineering department and later with Shell Eastern Petroleum Ltd in Singapore in 1990. He later joined Shell Japan Ltd, where he was promoted to Chief Trader. In April 1994, he joined Goldman Sachs as Vice President at J.Aron and Co (Singapore), before becoming the Regional Director and Head of J.Aron and Co. (Singapore) in charge of the Asia-Pacific Region. In April 1997, he was asked to serve as Deputy Secretary of the Ministry of Trade and Industry for the Singapore Government, with the aim of making Singapore a leading Asian country in innovation, creativity and entrepreneurship. In July 2000, Dr. Tan became the Founding Partner and Managing Director of Silicon Valley venture capital firm Draper Fisher Jurvetson (DFJ) at the firm's ePlanet Asia division and remained there as a board member until 2008. During Mr. Tan's tenure at DFJ, he spearheaded the firm's investment into Chinese tech giant Baidu. In April 2002, Dr. Tan joined as Managing Director and head of the Credit Suisse First Boston ("CSFB") group of banks in Singapore and Malaysia. Dr. Tan received his Doctor of Philosophy from Cambridge University on the Shell/Cambridge Scholarship, and received his B.Sc. Degree in Engineering from the University of Glasgow.