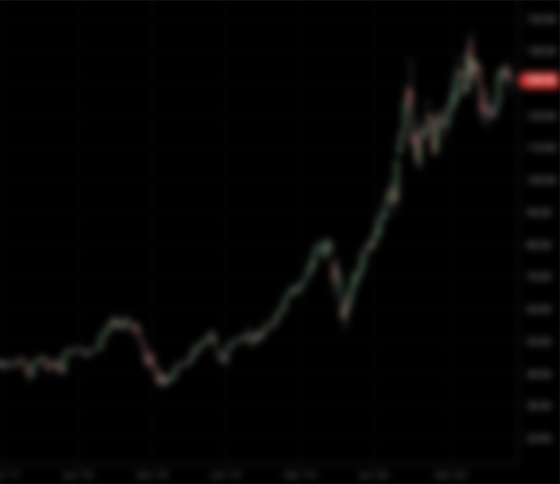 IMPX
Definitive Agreement
LiveWire
Raised

$400M

CIK

1820191

Focus

Sustainability, Industrial, Energy, Education, Consumer, Healthcare, Business Services
Dr. John Garcia is the Executive Chairman of AEA. He joined AEA in 1999 as a Partner and Head of AEA's then newly-formed European operations based in London. In 2002, he became President of AEA while continuing to head European operations and lead AEA's global Value-Added Industrial Products and Specialty Chemicals teams. In 2006, Dr. Garcia also became CEO of AEA, during which time he was responsible for all operational aspects of AEA including fundraising, investment review process, growth and strategy and operations. Dr. Garcia was also named Chairman of AEA in 2012 and in 2019, in connection with relinquishing the title of CEO, he became the Executive Chairman. As Executive Chairman, he remains responsible for AEA's investment review process. Since 1999, under his leadership, AEA has made 75 private equity investments totaling over $9 billion of invested capital. He was also instrumental in the creation of the AEA Private Debt Funds in 2005 and the AEA Small Business Funds in 2004. Dr. Garcia has served on the board of numerous AEA portfolio companies in addition to various other companies. Dr. Garcia serves as the chairman or member of the investment committee for all the various AEA private equity and private debt funds. He has a long history of working together with family-owned and entrepreneur-led businesses and investors to help them maximize their potential and meet their long-term needs. Prior to joining AEA, Dr. Garcia held various positions at Credit Suisse First Boston including global head of the chemicals group and head of the European acquisitions, leveraged finance and financial sponsors group, and head of the European natural resources group. Earlier in his career, Dr. Garcia was a managing director at Schroder Wertheim in New York and held a number of industrial positions at Atlantic Richfield in Philadelphia, Pennsylvania. Dr. Garcia earned a B.Sc. from the University of Kent, an M.A. and Ph.D. in Organic Chemistry from Princeton University, and an M.B.A. from Wharton School of the University of Pennsylvania.
Michele Giddens serves as our Co-CEO and on our board of directors. Ms. Giddens has almost 30 years of experience in international development and social finance. Ms. Giddens is a Co-CEO of Bridges Fund Management, which she founded alongside Philip Newborough and Sir Ronald Cohen in 2002. She has played a key role in the growth of the impact investing movement in the U.K. Ms. Giddens currently sits as a Non-Executive Director on the board of CDC, the UK Government's Development Finance Institution. Ms. Giddens's prior experience includes chairing the UK National Advisory Board on Impact Investing, part of the Global Social Impact Investment Steering Group, from 2016 to 2018, and sitting on the Council of the BVCA. She was previously an adviser to the U.K. Treasury's Social Investment Task Force and chaired the Community Development Finance Association from 2003 to 2005. Ms. Giddens began her career with the International Finance Corporation, the private sector financing arm of the World Bank Group, where she ran small business lending programs in Russia, Central and Eastern Europe, and advised on microfinance in Bangladesh, the Middle East and Mongolia. She subsequently spent eight years with Shorebank Corporation, one of the leading community development banks in the United States. Ms. Giddens has a B.A. (with Honors) in Politics, Philosophy & Economics from Oxford University and an M.B.A. from Georgetown University, Washington, D.C., and was awarded an OBE for her services to international development and social finance in the 2018 Queen's Birthday Honors list.
Ramzi Gedeon serves as our Chief Financial Officer and on our board of directors. Mr. Gedeon is a Partner of AEA and has over 20 years of private equity investment experience. Mr. Gedeon focuses on AEA's investments in Europe. Prior to joining AEA in 2018, Mr. Gedeon was a Partner at TPG Capital in London, where he completed investments in various sectors including retail and consumer, industrials, building materials and technology and telecom. He has served on numerous boards and has closed transactions in several markets including the United Kingdom, Germany, France, Turkey, the Middle East and Australia. Mr. Gedeon began his career in investment banking at Merrill Lynch in New York, where he advised private equity firms on all aspects of their investment activities. Mr. Gedeon earned a B.A. (with Honors) in Economics from Cambridge University, and an M.A. in International and Development Economics from Yale University.
Brian Trelstad serves on our board of directors. Mr. Trelstad has nearly 20 years of impact investing experience, and is currently a Partner at Bridges in the U.S. Sustainable Growth Fund, and a director of the Bridges Impact Foundation in the United States. His prior experience includes serving as the Chief Investment Officer of Acumen Fund, where he oversaw $55.0 million of investments into companies that were delivering health, water, energy and agriculture services in South Asia and Sub-Saharan Africa. Mr. Trelstad also served as a co-founding board member of the Aspen Network of Development Entrepreneurs and was one of the principal architects of the impact management software tool, Pulse, and the Impact Reporting and Investment Standards. Prior to Acumen Fund, Mr. Trelstad was a healthcare consultant at McKinsey & Company, was a lead environmental staff person at the Corporation for National Service, and has been involved in starting and advising a range of non-profit and for-profit start-ups. Brian has an undergraduate degree from Harvard University, an M.B.A. from Stanford's Graduate School of Business, and an M.A. in City & Regional Planning from the University of California at Berkeley. He also teaches social entrepreneurship at Harvard Business School. Brian was the first impact investor to go through the Kauffman Fellows Program of the Center for Venture Education, and is a Henry Crown Fellow of the Aspen Institute.
John Replogle is a leader in the conscious consumer and mission-driven brand movement, with extensive experience leading fast growth, high performing businesses including Seventh Generation and Burt's Bees. Seventh Generation helped to launch the B Corp movement and has been awarded the "Best for the World" distinction from B Labs. Mr. Replogle believes that business is one of the most powerful forces on earth and such power must be harnessed for the greater good. He also served as President of Unilever's Skin Care business and President of the Guinness Bass Import Company. Mr. Replogle started his career at the Boston Consulting Group and holds degrees from Harvard Business School and Dartmouth College. Recently, Mr. Replogle is a Founding Partner of One Better Ventures, a Real Leader 100 social impact firm that advises and invests in mission driven consumer goods companies. He serves on the Boards of Seventh Generation, Dartmouth, Leesa Sleep, Cree, Melissa & Doug, Beautycounter and BEST NC. He is an active environmentalist and champion of social entrepreneurs.