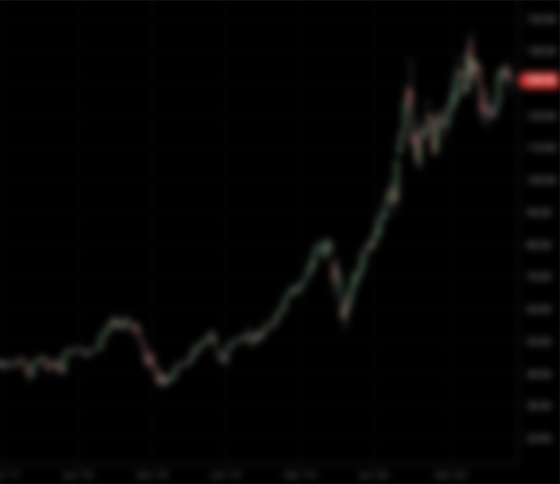 Warrior Technologies Acquisition Co
Raised

$200M

CIK

1820209

SPAC Ticker

WARR.U

Focus

Sustainability, Energy, Renewable Energy
H.H. "Tripp" Wommack III: Chairman, President, Chief Executive Officer and Chief Financial Officer . Mr. Wommack is an active senior business professional with over 38 years of successful operating and M&A experience in multiple oil and gas subsectors ranging from environmental services, exploration & production and oilfield services based in Midland, Texas. Mr. Wommack founded Southwest Royalties Inc. ("Southwest") in 1983 and served as the company's CEO until its sale in 2004 to Clayton Williams Energy. During Mr. Wommack's tenure as CEO, Southwest successfully completed multiple financing transactions and acquisitions to grow the business. At the time of sale, Southwest was operating over 1,400 wells. Mr. Wommack also founded Basic Energy Services, an oilfield services operator where he created a defensible, streamlined advantage in oilfield water disposal. Mr. Wommack served as Chairman, President and CEO until the company's initial public offering in 2005, achieving a peak enterprise value of approximately $1.5 billion. Mr. Wommack founded Saber Resources in 2004, an oil & gas exploration & production company. Mr. Wommack grew the business primarily through strategic acquisitions until its sale to Celero Energy in 2008. Mr. Wommack then founded Petro Waste Environmental in 2012, where the company permitted, built and operated numerous oilfield waste disposal facilities in the Permian and Eagle Ford basins. The company was sold to Waste Management in March 2019. Founded in 2017, Warrior Technologies is an environmental solutions company specializing in proprietary oilfield waste management, tank bottom cleaning and line coating services in the Permian. Mr. Wommack earned his B.A. from the University of North Carolina at Chapel Hill and his J.D. from the University of Texas. Mr. Wommack served on the board for C&J Energy Services from 2010 to 2016 and continues to serve on the board of Key Energy Services (OTC:KEGX).
Todd Overbergen: Director . Mr. Overbergen is an executive with more than 30 years of investing, finance, restructuring, and accounting experience, including over 19 years of energy investing and structuring experience. Since 2012, Mr. Overbergen has been a founding partner of Stellus Capital Management ("Stellus"), a $1.6 billion in AUM private credit and energy equity fund based in Houston, Texas, and is head of its Energy Private Equity strategy. Mr. Overbergen sits on the investment committee at Stellus Capital, which has invested in over 290 companies across a range of industries. Within the direct lending business, Stellus Capital has served as a lending partner to a variety of environmental and energy measurement technology and transmission transactions. Mr. Overbergen joined the D. E. Shaw Group in February 2004 and was Head of Energy and a Director in the Direct Capital Unit of the D. E. Shaw Group until January 2012 when he left to co‐found Stellus. From December 2000 to April 2003, Mr. Overbergen was a principal at Duke Capital Partners LLC, a merchant banking subsidiary of Duke Energy Corporation that provided mezzanine, equity, and senior debt capital to the energy industry. From February 1995 to December 2000, Mr. Overbergen was with Arthur Andersen LLP's Global Corporate Finance group where he last served as a director and provided restructuring and investment banking services on mergers, acquisitions, and private market capital raising of debt and equity to a wide variety of clients. Todd received a B.B.A. in accounting and a B.B.A. in finance from Texas A&M University.
Jim Benson: Director . Mr. Benson is a Founder and Managing Partner of Energy Spectrum Partners ("Energy Spectrum"), an over $1.9 billion in AUM private equity infrastructure fund in Dallas, Texas, and has extensive relationships and networks within the energy industry. Mr. Benson has over 35 years of experience in private equity, investment banking and energy advisory. Mr. Benson has been instrumental in and responsible for originating several of Energy Spectrum's successful investments. Mr. Benson primarily focuses on business development activities, sourcing and financing of new transactions, participating in the evaluation and negotiation of potential investments, and assists portfolio companies in arranging and structuring capital market alternatives. Mr. Benson is also the former head of Energy Spectrum Advisors, an E&P acquisition and divestiture advisory firm. Prior to co-founding Energy Spectrum in 1996, he served for ten years as a Managing Director at R. Reid Investments Inc., where his experience included energy-related private placements of debt and equity, acquisitions and divestitures. Mr. Benson began his career at InterFirst Bank Dallas, where he served for four years and was responsible for various energy financings and financial recapitalizations. Mr. Benson has a B.S. from the University of Kansas and a M.B.A. in Finance from Texas Christian University. He continues to sit on the board of various Energy Spectrum companies and has sat on two public boards in the past.
Marcus C. "Marc" Rowland: Director . Mr. Rowland is a seasoned corporate executive, director and investment manager with over 35 years of experience. Mr. Rowland is the Founder and Senior Managing Director of IOG Capital, an $800 million in assets under management private equity fund based in Dallas, Texas, where he leads the company's investment team. He is the former Executive Vice President and CFO of Chesapeake Energy, where he led the company from its initial public offering in 1993 to over a $40 billion enterprise value. Notable transactions include numerous billions of volumetric production payments, internationally financed joint ventures, all varieties of securities issuances including the first Euro‐denominated bond financing for a US‐only oil and gas company, and the successful initial public offering of Chesapeake Midstream Partners in August of 2010. Mr. Rowland served as the CEO of FTS International, Inc. (formerly Frac Tech International, LLC), which sold to Temasek Holdings for $3.5 billion, from May 2011 to November 2012, and as the President and CFO of Frac Tech Services, LLC and Frac Tech International, LLC from November 2010 to May 2011. He earned his B.A. from Wichita State University. Mr. Rowland has won numerous awards for transactions and has received recognition by Institutional Investor as Energy CFO of the Year.