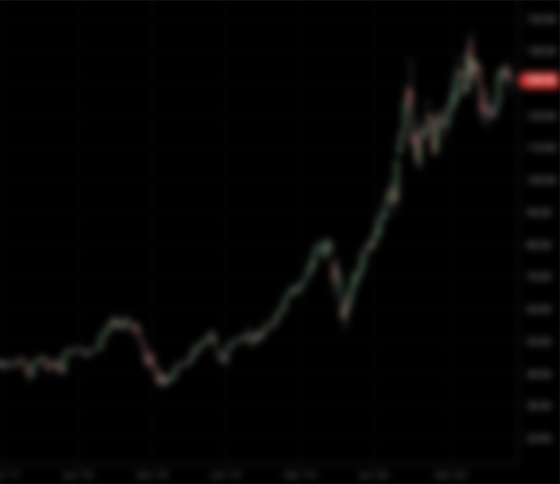 QBTS
Definitive Agreement
D-Wave Systems
Raised

$300M

CIK

1821742

Focus

Technology, Unicorns
Emil Michael, Chairman and Chief Executive Officer
Mr. Michael has served as our Chief Executive Officer since our inception and as our Chairman since August 2020. He is one of Silicon Valley's most highly regarded business executives having built three successful companies including Tellme Networks (sold to Microsoft in 2007), Klout (sold to Lithium Technologies in 2014) and Uber. Mr. Michael has extensive experience identifying high-growth, tech-enabled businesses with his investments spanning a broad range of companies including Bird, Codecademy, Docker, GoEuro, GoBrands, SpaceX, and Stripe. Mr. Michael has been the President of Technology and Management Consulting Services of M8 Enterprises LLC since January 2018.
During his tenure as Chief Business Officer of Uber from July 2013 to June 2017, Mr. Michael led Uber's efforts in China and Russia, which resulted in substantial market value creation. Mr. Michael played a pivotal role in raising nearly $15 billion dollars in capital from investors globally and led the merger of Uber's China operations with key competitor in China, Didi Chiuxing. Additionally, he led the efforts to strike partnerships globally with companies such as American Express, AT&T, Daimler, Softbank, Tata Motors, and Toyota. Mr. Michael also led the Ottomotto acquisition that became the core of Uber's Advanced Technology Group, responsible for autonomous vehicle development. He is also responsible for creating UberMilitary, a program at Uber for military veterans and their families.
Prior to Uber, Mr. Michael served as Chief Operating Officer of Klout, where he played a pivotal role in growing the social media analytics company. Klout ultimately sold to Lithium Technologies for $200 million in 2014.
Before joining Klout, Mr. Michael served as a White House Fellow working for the Secretary of Defense as a Special Assistant. During his tenure at the Pentagon, he ran projects in Afghanistan, Iraq and Pakistan as well as a department-wide budget cutting effort aimed at reducing overhead and bureaucracy.
Mr. Michael was also part of the founding team of Tellme Networks, a pioneer in speech recognition technology and systems, that is highly regarded for weathering the technology bust of 2000 and for building a sustainable and profitable business. Mr. Michael helped Tellme Networks raise over $250 million in venture capital from investors such as Benchmark Capital and Kleiner Perkins. He also led Tellme Networks through its $800 million sale to Microsoft in 2007.
Additionally, Mr. Michael has been a leadership coach and mentor to dozens of young CEOs over the years, giving him extensive exposure to early stage companies, technologies, and trends. He also serves as an advisor or investor in over 20 start-ups around the world, furthering his commitment to helping the next generation of entrepreneurs build and scale. He started his career at Goldman Sachs, where he was an Associate in the Investment Banking Division for a short period.
Mr. Michael received his B.A. from Harvard University and his J.D. from Stanford Law School. We believe Mr. Michael is well qualified to serve on our board of directors given his extensive leadership and entrepreneurial experience in the technology industry.
Peter Diamandis, Board Member
Dr. Diamandis has agreed to serve as one of our directors. He has been the Chief Executive Officer of PHD Ventures, Inc. since October 1993 which is his personal holding company for his writing, speaking and consulting activities. He is the Founder and Executive Chairman of the XPRIZE Foundation, a non-profit foundation which, since 1996, has designed and operated large-scale incentive competitions for the benefit of humanity. He is also the Executive Founder of Singularity University, a graduate-level Silicon Valley institution founded in 2010 that counsels the world's leaders on exponentially growing technologies. Dr. Diamandis was a Founder, Vice Chairman and is currently a shareholder of Human Longevity, Inc. an advanced health diagnostic company committed to delivering data driven health diagnostics, he resigned from the board of directors in December 2018. Dr. Diamandis is the Vice Chairman and co-Founder of Celularity Inc., founded in July 2017, a commercial-stage cell therapeutics company delivering allogenic cellular therapies engineered from the postpartum human placenta Dr. Diamandis is also a founder and board member of Fountain Therapeutic Services, Inc. which was formed in November 2018 to increase lifespan and optimize healthspan by harnessing regenerative medicine technologies and integrating extensive wellness solutions. In March 2020, Dr. Diamandis co-founded and is the Vice-Chairman of Covaxx, Inc. a pharmaceutical company that has developed a COVID-19 lgG antibody test and a vaccine that is currently in clinical trials.
As an entrepreneur, Dr. Diamandis has started over 20 companies in the areas of longevity, space, venture capital and education. Dr. Diamandis also co-founded BOLD Capital Partners, a venture fund investing in exponential technologies, in 2015, and is a New York Times Bestselling author.
Dr. Diamandis earned degrees in Molecular Engineering and Aerospace Engineering from MIT and holds an M.D. from Harvard Medical School. We believe Dr. Diamandis is well qualified to serve on our board of directors because of his broad experience starting and managing businesses.
Denmark West, Board Member
Mr. West has agreed to serve as one of our directors. He is a founding partner of Connectivity Ventures Fund, an early stage and mission oriented fund focused on innovations that transform the way we live and work, where he currently serves as Chief Investment Officer.
Prior to Connectivity, Mr. West was an executive at Viacom, serving at BET as President of Digital Media, and at Viacom Media Networks as both EVP of Strategy and Business Development and Chief of Operations (EVP) for the Global Digital Media Group. During his tenure at Viacom, he launched Viacom's first vertical ad network, first episodic web series (Webby nominated), and first mobile TV companion app. He led strategy for social media and video games, drove over $1B in M&A transactions, ran post-merger integration initiatives, and oversaw the e-commerce P&L. He also oversaw new online audience records every year while at BET, and supported the first event on Twitter to capture all Top 10 Trending topics simultaneously.
Prior to Viacom, Mr. West worked at Microsoft in the Corporate Development & Strategy Group and as the Chief of Staff of Windows Client Division ($12B in revenues at that time). There he helped to incubate new businesses, notably Xbox and Windows Media. He supported joint ventures with Qualcomm, Softbank and Ford. He led strategy initiatives for the Microsoft CEO and the board of directors, respectively, around streaming media, software as a service, and open source software. He also led Corporate Venture investments in internet infrastructure companies including Akamai and supported over $12B in strategic investments and M&A transactions.
Mr. West also has passion around and speaks on technology trends and financial markets. He has appeared on The Today Show, CNBC, Al Jazeera and CCTV. He also has been referenced in business books like Stealing MySpace, the New York Times best seller The Facebook Effect, and Leapfrog: The New Revolution for Women Entrepreneurs. He started his career on Wall Street with Smith Barney and Goldman Sachs.
Mr. West is a strategic advisor to the USO and the National Basketball Players Association, the union for NBA players. He is an operating advisor to K1 Investment Management, a private equity fund focused on enterprise software with over $1B AUM. He is also a member of the board of directors for SOCAP Global, Questbridge, Culture Shift Labs, IDEA Initiative and Mirror Digital.
Mr. West received both his A.B. in Applied Mathematics and his M.B.A. from Harvard University. We believe Mr. West is well qualified to serve on our board of directors because of his broad finance experience.
Desiree Gruber, Board Member
Peabody Award-winner Desiree Gruber has agreed to serve as one of our directors. She founded and has been the Chief Executive Officer since inception of Full Picture, a brand accelerator, content production, communications, and consulting services company now in its 21st year, with a passion to help her clients more effectively tell their stories and launch new ideas into the world. Ms. Gruber continues to evolve her mission of shaping zeitgeist-defining moments and reimagining how brands delight and engage global audiences in her work as an entrepreneur, business strategist, and venture capitalist.
Through DGNL, Ms. Gruber has embraced a preeminent role in developing and supporting female founders and C-suite executives. With a goal of creating real opportunities for women to achieve measurable success, DGNL invests in and architects transformational deals across the consumer, technology, and media spectrum in order to establish a legacy of female empowerment.
Among Ms. Gruber's many accomplishments to date is co-founding the Project Runway television series. In addition to her Peabody Award, as executive producer of the groundbreaking show for 16 seasons she has received a GLAAD Media Award and earned 14 Emmy nominations.
A lifelong advocate for a more equitable and inclusive world, she proudly serves on the boards of UNICEF USA, Tech:NYC, and God's Love We Deliver, and was the recipient of UNICEF's 2018 Spirit of Compassion Award. She is also an advisor to leading organizations such as Anthos Capital, Pharrell Williams' Something in the Water and Chegg.
Ms. Gruber lives with her husband, Kyle MacLachlan, and their son, and splits her time between NYC and LA. We believe Ms. Gruber is well qualified to serve on our board of directors because of her investment and entertainment industry experience.
Ignacio Tzoumas, Chief Financial Officer
Mr. Tzoumas has served as our Chief Financial Officer since our inception. He has extensive financial management experience through over 20 years in the financial services industry. He has been the Chief Financial Officer of Bolt Mobility since November 2018, Pishevar Family Foundation since February 2019 and The Edison Companies since April 2019 and the Vice President of Finance of Stara since November 2018. During his tenure at Pishevar Family Foundation, he has advised and directed investments exceeding $200 million in value and in his tenure at Edison, he has led venture capital and private equity financing efforts for transportation and communications startups resulting in over $10 million in investment. He is an expert at lean financial management and has created a sustainable business model for continuous research, design, and innovation. Additionally, he is an active angel investor and mentors emerging talent in various financial roles.
Earlier in his career, Mr. Tzoumas was a founding partner of the quantitative trading group at Triton Global, and a macro hedge fund, The Mercury Fund.
Mr. Tzoumas received a B.S. from the University of Pennsylvania.
Kyle Wood, Chief Legal Officer and Secretary
Mr. Wood has served as our Chief Legal Officer and Secretary since our inception. He currently serves as Chief Legal Officer for Sofreh Capital LP and Pishevar Family Office since January 2020. He has over 15 years of experience in technology transactions focusing primarily on public and private financings and M&A. He has also drafted and negotiated billions of dollars of acquisitions for Fortune 100 clients, advised on intellectual property licensing and development strategies, and counseled buyers and sellers on corporate transactions.
From October 2016 to December 2019, Mr. Wood was a partner in Perkins Coie's Technology Transactions and Privacy Law practice, as well as head of the firm's Blockchain Operations Team, Hiring Partner in the Dallas Office, and member of the Associate Compensation Committee. His prior legal experience includes counsel at Hunton Andrews Kurth from April 2014 to October 2016, technology associate at Jones Day, and working in the in-house legal team at Sun Microsystems (acquired by Oracle) and Nominum, Inc. (acquired by Akamai Technologies).
Mr. Wood received his B.A. from the University of Virginia and J.D. from Santa Clara University School of Law.
Special Advisors
Shervin Pishevar, Special Advisor
Shervin Pishevar is an accomplished entrepreneur and investor with over 20 years of experience. He is a co-founder of Sofreh Capital, the Manager of the Pishevar Family Office, and a Managing Member of The Edison Companies, LLC. Mr. Pishevar was the co-founder of Sherpa Capital, LLC, a leading venture capital firm, and served as the General Partner of its first three funds. Upon the close of the third fund, Sherpa Capital had $650 million under management and hundreds of millions more in co-investments and SPVs. Prior to Sherpa Capital, he was a Managing Director at Menlo Ventures where he helped three consecutive funds return 3.0x Distribution to Paid-In Capital (DPI) and led key early investments in companies such as Uber (Series B), Warby Parker (Series A), Machine Zone and Tumblr. While at Menlo Ventures, he was a founder of the Menlo Talent Fund, a seed investment program that helped close over 35 seed investments including in companies like Parse (acquired by Facebook) and Scan (acquired by Snap).
Through his investments from 2011 to 2018, he generated an average gross cash-on-cash multiple of 6.6x, returning 88.3% IRR and was ranked #93 on the Forbes Midas List Top 100 Venture Capitalists in 2017 (where he has appeared at least four times).
Dr. Eric Schmidt, Special Advisor
Dr. Eric Schmidt was the former executive chairman of the board of Alphabet, responsible for external business matters and advising their CEOs and leadership on business and policy issues. Prior to the establishment of Alphabet, Dr. Schmidt was the chairman of Google Inc. for four years. From 2001 to 2011, he served as Google's Chief Executive Officer, overseeing the company's technical and business strategy alongside founders Sergey Brin and Larry Page. Under his leadership, Google dramatically scaled its infrastructure and diversified its product offerings while maintaining a strong culture of innovation, growing from a Silicon Valley startup to a global leader in technology. Prior to joining Google, Dr. Schmidt was the chairman and CEO of Novell and Chief Technology Officer at Sun Microsystems, Inc. Previously, he served on the research staff at Xerox Palo Alto Research Center (PARC), Bell Laboratories and Zilog.
Dr. Schmidt received his B.A. from Princeton University and his M.S. and Ph.D. from the University of California, Berkeley.
Betsy Atkins, Special Advisor
Betsy Atkins is a serial entrepreneur and the Chief Executive Officer and founder of Baja Corporation. Ms. Atkins has co-founded enterprise software companies in multiple industries including energy, healthcare and networking. Ms. Atkins is an expert at scaling companies through hyper growth and leading them to successful initial public offerings and acquisitions, including serving as the Chief Executive Officer of Clear Standards, Inc. during its acquisition by SAP in 2009. Ms. Atkins also co-founded Ascend Communications Inc., a Nasdaq-listed company that reached $5.4 billion in revenue prior to its acquisition by Lucent Technologies Inc. for $23 billion in 1999. At Baja Corporation, Betsy has built three early stage funds investing in enterprise, software, healthcare, and energy.
Ms. Atkins is a corporate governance expert with an eye for making boards a competitive asset, currently serving on the boards of Wynn Resorts, SL Green Realty and Volvo Cars. Her corporate board experience is vast and covers multiple industries including: Technology, Retail, Financial Services, Healthcare, Hospitality, Auto, CPG, Manufacturing, and Logistics. Her expertise is emphasized by her third published book Be Board Ready: The Secrets to Landing a Board Seat and Being a Great Director. Ms. Atkins brings an operational perspective to corporate governance which focuses on taking friction out of the consumer experience, leveraging broad contemporary knowledge of digital technology to reduce costs and driving efficiency and productivity using AI machine learning analytics to streamline processes.
Ms. Atkins received her B.A. from the University of Massachusetts, Amherst.