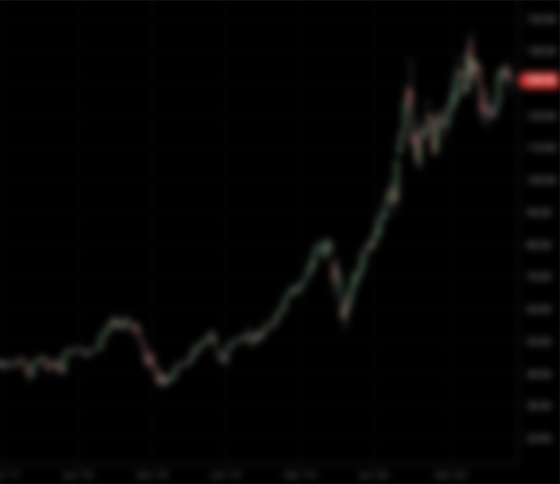 Raised

$125M

CIK

1822365

Focus

Technology, Unicorns
Demetrios Mallios, our Chairman of the Board and Chief Executive Officer , has over 30 years of experience in capital markets as a principal, investment banker, and fund manager. Mr. Mallios leads our management team, along with seasoned executives associated with Aeon Group and otherwise from within the financial services sector. Mr. Mallios founded, and has been serving as Chairman, and Chief Executive Officer of Aeon Group since 2014. As a fund manager, Mr. Mallios was an early pioneer in providing access to individual accredited investors to invest alongside venture capitalists into "Unicorn" companies, such as Facebook, Twitter, Alibaba, Spotify and Dropbox, among others, before they went public. Prior to founding Aeon Group, Mr. Mallios was an investment banker at various broker-dealers, including Century City and Wall Street from 2006 to 2013, assisting many emerging business with accessing the capital markets, including going public. We believe Mr. Mallios is well qualified to serve as Chairman of our Board due to his significant experience in capital markets and investment management.
Valentino La Rosa, our Chief Financial Officer and Treasurer , has over 20 years of experience in finance, accounting and operations. He has been serving as the President of Aster Brands, Inc., a subsidiary of Aeon Ventures, Inc., which is majority owned by Aeon, Inc., since November 2019, focusing on the growth of the "Mangia Organica" brand. He founded Eleven Eleven Productions, an audio/video production company, in October 2006 and has been serving as its Chief Executive Officer since then. Prior to that, Mr. La Rosa was a financial consultant to Verizon Wireless from August 2003 to September 2006, handling financial reporting and audit responsibilities and Unilever, a multinational consumer goods business, from July 2002 to June 2003. From July 2000 to May 2002, he was worked at Transtechnik Corp., an electronics manufacturer, in various financial reporting positions. He started his career at Interchange Bank in May 1999 as a Financial Accountant and worked directly with the Controller and gained great knowledge in financial reporting until May 2000.
Alan Lewis, our Chief Strategy Officer , is a seasoned executive and investment banker focused primarily in the private capital markets, with direct experience in venture capital and private equity funds, special purpose vehicles, limited partnerships, broker-dealers, registered investment advisers, and smaller publicly traded companies. He is the Co-Founder of Aeon, Inc., and has been serving as its Chief Operating Officer since its inception in 2014. Through hands-on experience in starting, growing, and turning-around a variety of enterprises, Mr. Lewis has gained extensive capabilities in organizational and corporate development, as well as management and leadership. In 2006, Messrs. Mallios and Lewis launched the Xnergy Bridge Fund, their first alternative investment fund together. In 2007, Mr. Lewis formed Xnergy Financial, a FINRA registered investment banking firm with Mr. Mallios that worked with private and publicly traded companies seeking access to institutional capital. From 2004 to 2006, Mr. Lewis served as Senior Vice President of Corporate Development of CorpHQ, Inc., a publicly traded technology start-up incubator based in Silicon Beach. During the same period, Mr. Lewis also served as a Director of the "CEO Council", a non-profit organization whose mission was to organize and represent smaller public company CEOs to both regulators and legislators. Mr. Lewis began his career as a public company executive in 1999 when he founded DotCom Ventures as a wholly owned subsidiary of Peacock Financial Corporation, a registered Business Development Company under the Investment Company Act of 1940, as amended, that identified and invested in emerging "dotcom" startups. Mr. Lewis holds a Series 79 license.
Pete Petino, our Chief Operating Officer and Secretary , joined The Aeon Group in June of 2019 where he is currently serving as President, bringing with him over 30 years of diverse Wall Street and military experience that includes operations, personnel and project management and trading. From March 1990 to February 2001, Mr. Petino served in the New Jersey Army National Guard as a Commissioned Field Artillery Officer where he earned the rank of Captain prior to his Honorable Discharge. During those 10 years, he performed a wide range of leadership and management roles and was ultimately responsible for the safety and training of the personnel and equipment assigned to him. Concurrent with his service, Mr. Petino founded and operated Laurel Management, his own IPO and syndicate focused trading business he has been operating for over 14 years. Prior to that, Mr. Petino's served as a Manager at Bankers Trust from April 1990 to April 1992, and Associate at Goldman Sachs from April 1992 to May 1994.
Avi Levi will be one of our Directors as of the effective date of the registration statement of which the prospectus forms a part. Mr. Levi develops electrical and mechanical products, holds multiple design patents and regularly advises affiliate companies in the patent process. Since 2013 Mr. Levi is the global president of Prime Design, a Safe Fleet portfolio company, and president and board member of Prime Design Europe. Mr. Levi founded Prime Design in 1992 and sold the company in 2012, after which he remained as president and a shareholder in the merged entity. He developed the Prime Design product line, which is manufactured in the USA, and is sold worldwide. He participated in founding Safe Fleet in 2013 and serves as a member of the executive team. At Prime Design, he is also responsible for the company's research and development activities. Mr. Levi holds a BSc in Electrical Engineering with Computer Sciences focus from Tel-Aviv University. We believe that Mr. Levi is well qualified to serve as a Director, due to his background in technology and experience as a company founder.
David Edmondson will be one of our Directors as of the effective date of the registration statement of which the prospectus forms a part. Mr. Edmondson has more than 40 years of professional and executive experience. In 1983 Mr. Edmondson joined ADVO, Inc. a medium-sized direct mail marketing company based in Hartford, CT. He began his 11-year career with ADVO as an account executive. As a result of his abilities to grow revenue and profits through effective leadership, talent development and innovative business strategies, he was promoted to positions of increased responsibility during his time at ADVO. In November 1994, Mr. Edmondson took a role as vice president of market for RadioShack Corporation. Within a year of joining RadioShack, he received the first of several promotions to senior vice president of marketing & advertising. Shortly thereafter, in 2000 he was promoted to chief operating officer and in 2005 he was ultimately promoted to CEO of RadioShack where he served until 2006. Over his RadioShack career, Mr. Edmondson led the rebranding of the company including adoption of a new logo, new store design, signage, packaging and a new advertising slogan "You've Got Questions…We've Got Answers." In 1996 he was named as one of the top 100 marketers in the United States by Advertising Age. Since 2006, Mr. Edmondson has worked as both a founder or an advisor within number of start ventures including, at EasySale, Inc, an online consignment company between 2007 and 2009, Zave Network, a transactional software platform between 2008 and 2010, which was sold to Google, and as co-founder of eRecycling Corp, (now HYLA Mobile) between 2009 and 2015, which created the software and systems for mobile network operators and retailers to launch trade-in and recycling services, at the point of sale, in over 15 thousand locations throughout the United States and Asia. Mr. Edmondson has served as Chairman & CEO of Covestec, Inc., a Boston based financial services software company since 2017, as Chairman of MMF Group, LLC, an Atlanta based consumer products company since 2018, and, as CEO of TrueHero Distribution Group, LLC., a Fort Worth based distributor of innovative personal protection products since May 2020. We believe that Mr. Edmondson is well qualified to serve as a Director, due to his extensive executive and public company experience.
Andrew Heller will be one of our Directors as of the effective date of the registration statement of which the prospectus forms a part. Mr. Heller has had a career in the computing industry spanning over 40 years. Between 1966 and 1989, he worked at IBM. In his 23 years at IBM he was honored by being the youngest person ever appointed to the prestigious post of IBM Fellow, along with numerous other technical and business honors. While at IBM he served in many technical and management capacities including as corporate director of advanced technology systems, where he directed a number of research and development activities within IBM. He also served as a member of the Executive Committee On Technology (ECOT) and on the executive Technical Review Board (TRB) overseeing long term technology commitments for the company across the operating units. In his last position at IBM, he served as the general manager of the Independent Business Unit responsible for IBM's UNIX products and workstation activities. The Independent Business Unit created, architected and developed the AIX operating system and the RISC RS 6000 workstation and server line. Today's Watson, Power PC and SP2 are also direct descendants of these developments of the Independent Business Unit. After leaving IBM, between March 1989 and midyear 1991, he worked in the venture capital firm of Kleiner, Perkins, Caulfield, and Byers, (KPCB) a Silicon Valley venture capital firm, as a consulting partner, where he worked with numerous start-up companies, from early stage to IPO, helping them both in formulating and defining their business plans and in the execution of those plans. He represented KPCB on the boards of S3 between 1990 and 1993, and Rambus and n-Chip between 1990 and 1995, among other companies. From 1990 until the end of 1993 Mr. Heller served as the chairman and CEO of HaL Computer Systems, a hardware/software system startup with operations in Silicon Valley, London, and in Austin, Texas. HaL developed the first 64 bit microprocessors ten years ahead of Intel Corp., and the first version of the UNIX 64 bit operating system. He stayed with HaL, until the company was purchased by Fujitsu, Ltd. Since 1993 he has operated his privately held consulting firm of Heller Associates based in Austin Texas. His current client list includes a worldwide clientele representing many of the largest corporations in the semiconductor, computer, communications, and software industries, as well as system/transaction security agencies and companies and early stage biotech companies We believe that Mr. Heller is well qualified to serve as a Director, due to his depth of experience in technology and as a company founder.