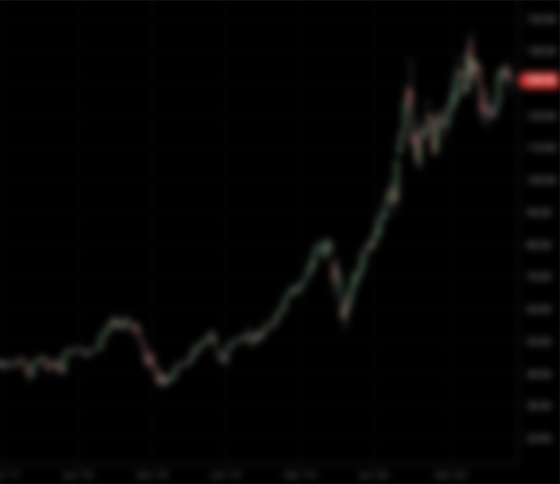 Kin (Stephen) Sze. Mr. Kin (Stephen) Sze has been our Chief Executive Officer and Chairman of our Board since our inception. He has been serving as executive director at SAMCL since July 2020. Prior to that he was the chief executive officer and director of Proficient Alpha Acquisition Corp (PAAC) from March 2019 to June 2020. PAAC was a Nasdaq SPAC which completed a business combination with Lion Group Holding Limited (LGHL) in June 2020. Prior to that he served as an executive director at Agricultural Bank of China International, Hong Kong, an investment banking business flagship of Agricultural Bank of China, from December 2017 to December 2018. Prior to that, he was a senior manager at China Everbright, a China based finance conglomerate with business in banking, securities, insurance, asset investment and direct management, from April 2006 to November 2017. Mr. Sze received an MBA degree from the University of South Australia and a Bachelor's degree in Chemical Engineering from the University of Toronto. Mr. Sze is a Chartered Financial Analyst ("CFA") Charter holder, Fellow of Institute of Public Accountants and Institute of Financial Accountants.
Ngai Wing (Stephen) Chong. Mr. Chong has been our Chief Financial Officer and director since August 2020. He has been serving as a managing director at Royal Talent Accounting Advisory Limited and Shenzhen Royal Talent Business Consultant Limited since March and May 2019 respectively. Prior to that he served as assurance manager at PricewaterhouseCoopers, one of the big four accounting firm, since August 2010. He was actively involved in PCAOB audit and merger & acquisition for one of the world's largest oil refining, gas and petrochemical conglomerate. He also in-charge of the audit of number of listed companies with industries of real estate, retail and consumer, TMT, construction and hospitality etc. In December 2019, Mr Chong was awarded the Best Professional Manager (CEO) by China Association for Professional Managers. Mr. Chong received his Bachelor of Business Administration degree major in Accountancy from the Hong Kong Polytechnic University. Mr. Chong is a Fellow of the Hong Kong Institute of Certified Public Accountants ("FCPA") has over 12 years of experience in accounting profession in international firm and relevant financial institution.
Dr. Augustine Chow. Dr. Chow has been our Independent Director since August 2020. He currently serves as the chairman of Harmony Asset Management Limited, an Hong Kong SFC regulated asset management company that specializes in private equity and venture capital investment, since 1998. He has been director of Celsion Corporation, a company listed on Nasdaq, since March 2007. From 1996-2015, Dr. Chow was the chief executive officer of Harmony Asset Limited, a Hong Kong listed investment company. Between 2008 and 2016 he served as executive director of Kaisun Energy Group Limited. From 1990 to 1998, Dr. Chow was the chief executive officer of Allied Group of Companies based in Hong Kong which included a number of publicly-listed companies spanning various industries. Prior to this, Dr. Chow held a senior position with Brunswick Corporation and Outboard Marine Corporation and was responsible for all business activities in South East Asia and China. Dr. Chow has extensive experience in managing publicly-listed companies that are involved in manufacturing, marketing and financial services. He specializes in mergers and acquisitions. Dr. Chow's received his Master of Science degree from London Business School, a PhD from the University of South Australia, and an Engineering Doctorate and PhD degree in Biology from City University of Hong Kong.
Dr. Hiu Man (Elliott) Cheng. Mr. Cheng has been our Independent Director since August 2020. He has over 20 years of experience in the finance and accounting field. He has been serving as the general manager and executive director in Success Investment Group Holding Limited since 2019 with major business in provision of financing solutions to High-Net-Worth Individuals in the Greater China region and the South-east Asian countries. Also, he has been serving as senior vice president in Infinity Asset Management Ltd with major business in asset management and investment advisory services since 2019 . Prior to working in the financial services industry, Dr. Cheng served as the managing director of Epower Group Holding Limited from 2013 to 2019 and before that he was the regional finance controller of Asia Pacific of Hufcor Asia Pacific Ltd. from 2007. During his tenure in the commercial field, he led projects on M&A, corporate restructuring and fund raising activities. While Dr. Cheng possesses international business vision, he has solid experience in the management of operations in Hong Kong, Macau, the Mainland China and the South-east Asian countries. Dr. Cheng received his Doctor of Business Administration from The University of Newcastle Australia and MBA degree from The University of Southern Queensland. He is a fellow member of FCPA and a fellow member of the Association of Chartered Certified Accountants. He is also a licensed representative by Hong Kong Securities Institution on Regulated Activities in Hong Kong.
Dr. Clive Tsang. Mr. Tsang has been our Independent Director since August 2020. He has been the executive director of Techcrystal Industries Ltd., an advanced manufacturing company specializing in precision engineering, since 2008. Dr. Tsang has over 15 years of experience in advanced manufacturing industry and executive management. He has managerial experience in different disciplines such as sales and marketing, operations, accounting and finance, human resources, etc. As an IT specialist, Dr. Tsang has been spearheading the automations in manufacturing, logistics and information systems, such as the use of robots in manufacturing, quality inspections and logistics management, as well as the deployment of advanced planning and scheduling system. Dr. Tsang is also a certified six sigma black belt, utilizing the lean six sigma concepts to drive for process optimizations and savings. Dr. Tsang is a certified supply chain professional (CSCP) and a project management professional (PMP). He is a certified public accountant and a chartered management accountant (CIMA). He holds a bachelor's and a master's degree in engineering from the University of Hong Kong. Dr. Tsang also holds an MBA degree from the University of Chicago. He is appointed to serve as a member of the Barrister Disciplinary Tribunal and the Appeal Panel (Housing) by the Hong Kong Special Administrative Region Government.