Merged into Wejo Limited, ticker now WEJO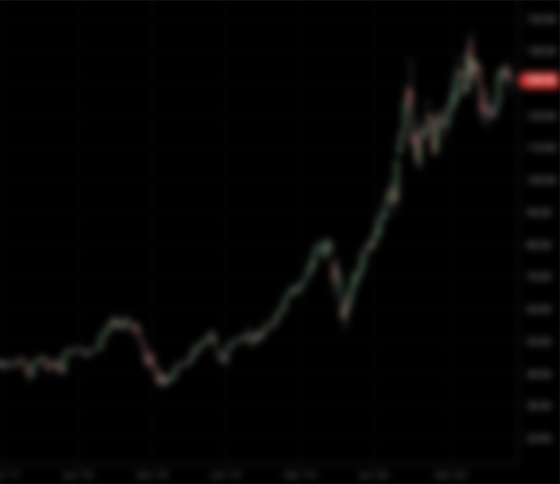 Virtuoso Acquisition Corp.
Raised

$230M

CIK

1822888

Focus

Media, Marketing, Unicorns
Jeffrey D. Warshaw, Chief Executive Officer and Director , has 35 years building, acquiring, operating and investing in media businesses. Starting at age 19, Mr. Warshaw has run a number of successful entities with a focus on creating strong market positions and exceptional management teams. At age 28 in 1993, Mr. Warshaw founded Connoisseur Communications Partners, an owner and operator of radio stations, starting with an initial investment of $250,000, partnered with Tinicum Investments and later Abry Partners. Through disciplined acquisitions and operating management, Connoisseur Communications Partners grew to 39 radio stations and was sold in 2000 to Cumulus Broadcasting for over $250,000,000. Following the sale of Connoisseur Communications Partners in 2004, Mr. Warshaw founded Connoisseur Media, a multi-platform local media company with radio, streaming, and digital and traditional advertising agency businesses. Connoisseur Media's radio operations, which have been assembled and grown, have the highest average market shares of any top radio group in the country. Mr. Warshaw was a pioneer of combining digital with legacy media, founding Ferocious Media as a division of Connoisseur Media in 2010. Over the course of his career, Mr. Warshaw has led numerous equity and debt raises for his companies. Mr. Warshaw has also successfully partnered with investment funds (Farallon, Abry, MatlinPatterson) to invest in media debt and assets. An important part of the success of these investments has been Mr. Warshaw's ability to operate these media businesses. In addition, from October 2017 to November 2019, Mr. Warshaw served on the board of Horizon HVAC, which was sold to New Mountain Capital in November 2019. Mr. Warshaw currently serves on the Board of the National Association of Broadcasters, is Chairman of the Nielsen Audio Advisory Council, a member of the Executive Committee of the Board of Directors of the Radio Advertising Bureau, Board Member of the Broadcasters Foundation of America, and Board Member of Phiphen Pictures. Mr. Warshaw has received many honors, including the Ward L. Quall Leadership Award from BFOA. Mr. Warshaw received a B.S.E. from the Wharton School of the University of Pennsylvania in 1986.
Michael O. Driscoll, our Chief Financial Officer and Director , has 38 years of experience in financial and Investment Management and currently serves as the EVP/CFO and Co-Founder of Connoisseur Media, where he started in 2004. He is responsible for managing the financial and administrative aspects of the Company including: finance and accounting, acquisitions, divestitures, financing transactions, financial structuring, insurance, taxes and also human recourses. Over the last 24 years of his partnership with Mr. Warshaw, he has been involved with numerous equity raises, financings and transactions exceeding well over $1 billion. Driscoll was responsible for due diligence and was involved in negotiating with lenders, investors sellers and buyers. Prior to Connoisseur Media, he was the CFO of Mr. Warshaw' s Connoisseur Communications Partners, from 1996 to 2001, where he managed finance and administration and played a critical part in the company quadrupling in size and was involved in the sale of the company for more than $250,000,000 in 2000. Prior to working with Mr. Warshaw, he was the SVP/CFO at US Radio, Inc., for 10 years from 1986 to 1996. US Radio Inc., which at the time, was the largest minority-controlled radio company in the industry, was primarily owned by a Blackstone merchant banking fund when it was sold in 1996 for $140,000,000. In 2020, he was named by Radio+ Television Business Report as one of the best finance leaders of 2020.Driscoll has a B.S. from the University of Connecticut, a M.S.M. from Purdue University, and a CFA from the CFA Institute.
Samuel Hendel has 17 years of experience in the Investment Management industry and currently serves as the Portfolio Manager and President of Levin Easterly Partners, LLC the $4 billion AUM value manager, where he has been since 2009. Prior to Joining Levin Easterly, Hendel was Co-Portfolio Manager for risk arbitrage and event-driven strategies at Satellite Asset Management from 2006 to 2009. That position followed 3 years at UBS, from 2003 to 2006, where Hendel was an Associate Director, serving in both the portfolio trading and proprietary trading groups. In addition to his role at Levin Easterly, Hendel is a Co-Founder of Dataminr, the leading company for event and risk detection, which he began with two of his former Yale classmates in 2009. Dataminr's platform offers the earliest signals of major events to corporations, financial institutions, news media, and the public sector. CNBC recognized Dataminr as one of the world's "most disruptive technology companies," which raised $392 million in June 2018 at a $1.6 billion valuation. In his personal capacity, Hendel is an Associate Fellow of Davenport College at Yale University in addition to being Co-Founder of Accelerate Yale, an alumni shared interest group focused on promoting entrepreneurship at Yale. Hendel has board experience serving as the Chairman of OkayMedia, which includes OkayPlayer, a music and lifestyle website founded in 1999 by Ahmir (Questlove) Thompson of the hip hop band The Roots, and OkayAfrica, the leading digital media company focused on African culture. He also serves on the board of ImpaCT, a Connecticut-based charity focused on providing support to underprivileged youth in the local community alongside his wife. Hendel received a B.A. from Yale University.
Peggy Koenig has over 30 years of investing in, managing and financing media, communications, information and business services companies. She is currently the Chair of Boston-based private equity firm, Abry Partners, where she was involved with starting the private equity practice in 1994 as a Partner. She served as co-CEO from 2010 to 2017, where she had principal responsibility for the firm's investment strategy, capital formation and investment team. Koenig has originated, supervised and sold numerous companies in Abry's targeted sectors. Areas of focus have included cable television, marketing services, logistics, business services, tech enabled services, and radio and television broadcasting. Prior to joining Abry, she was the President and Founder of Koenig Management Group from 1992 to 1993. Before, Koenig was a partner and member of the board of directors of Sillerman Communications Management Corporation from 1988 to 1992, a merchant bank making investments principally in the radio industry. She also has extensive media financing experience in industries including feature film production, cable television, and magazine publishing. She is currently the Producing Director of Black Cap Productions, where is producing a musical inspired by the book "Lives in Limbo." She is also a member of the National Board of the non-profit Cradles to Crayons, the Massachusetts Women's Forum, Citi Private Bank North American Advisory Board, and the Advisory Board of the CarrCenter for Human Rights at the Harvard Kennedy School. Koenig received a B.S. from Cornell University, an MBA from the Wharton Business School, and a fellowship in Advanced Leadership from Harvard University She is currently a Vice Chair of the Board of Trustees of Cornell University, where she is Chair of the Research and Innovation Committee as well as a member of the Executive Committee of Cornell University She is also a member of the Cornell Tech Council of Cornell's NY Tech Campus and a member of the Board of Advisors at the Millstein Program in Technology and Humanity.
Alan Masarek has over 25 years of experience in communications, information technology and business services companies. Most recently, he was Chief Executive Officer and a member of the Board of Directors of Vonage (Nasdaq: VG) from November 2014 to June 30, 2020. Mr. Masarek came to Vonage from Google, Inc., where he was Director, Chrome & Apps from June 2012 until October 2014, following the acquisition of his prior company, Quickoffice, Inc. Mr. Masarek was Co-founder of Quickoffice, Inc. and its CEO from November 2014 to June 2020. Mr. Masarek earned his M.B.A., with Distinction, from Harvard Business School and his B.B.A., Magna Cum Laude, from the University of Georgia.