Merged into Holley, ticker now HLLY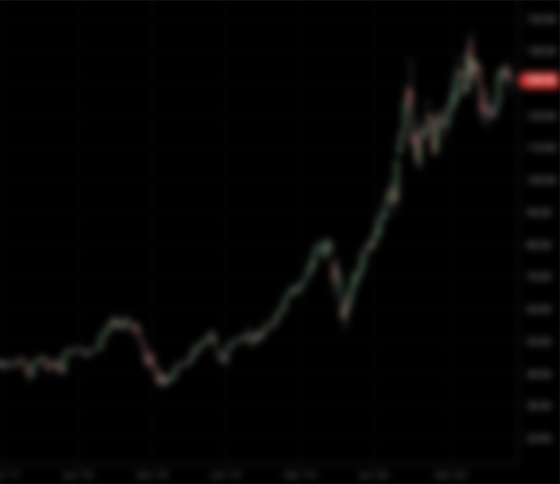 Matthew Rubel. Mr. Rubel serves as our Chief Executive Officer and Executive Chairman of Board. Mr. Rubel serves as the Chairman of MidOcean's Executive Board since joining the firm in 2018, where he leads the Executive Board's efforts to provide industry insights to MidOcean's investment teams and portfolio companies.
Mr. Rubel is a renowned retail and brand Chief Executive Officer, having led many successful global brands and businesses. Most recently, Mr. Rubel served as Chief Executive Officer, President, and Board Member of Varsity Brands, a leader in sport, spirit and achievement products, which he strategically focused and integrated. Previously, Mr. Rubel served as Chairman, Chief Executive Officer and President of Collective Brands, Inc., which included Payless ShoeSource, Sperry Topsider, Saucony, Stride Rite and Keds. Prior to Collective Brands, Mr. Rubel was Chairman, Chief Executive Officer and President of Cole Haan LLC, from 1999 to 2005. Prior to Cole Haan, he served in senior management roles at J. Crew Group, Revlon and Murjani International Ltd.
Mr. Rubel has been a director of numerous multinational retail and consumer branded companies. He currently serves as Executive Chairman of MidOcean's portfolio company KidKraft, and also on the Boards of TreeHouse Foods, The Joint Chiropractic and MidOcean's portfolio company Image Skincare. He previously was an Independent Director at Hudson's Bay Company ("HBC"), where he served on the Special Committee for HBC's going private transaction. Mr. Rubel also served as an Independent Director of HSNi, the holding company of HSN and Cornerstone Brands. In addition, Mr. Rubel served as an Independent Director at SUPERVALU, ELF Cosmetics and Furniture Brands and as an advisor to early stage technology and retail companies, including Celect, Inc., Retail Next, First Insight and AfterPay.
Mr. Rubel has also worked closely as a Senior Advisor with TPG Capital, TPG Growth and Roark Capital. He was a presidential appointee to the White House Advisory Committee for Trade Policy Negotiation from 2010 to 2018. Mr. Rubel holds a Bachelor of Science from Ohio University and an MBA from the University of Miami.
Graham Clempson. Mr. Clempson serves as our President and is a Director on our Board. He is Vice Chairman of MidOcean, which he co-founded in 2003, and serves on MidOcean's Executive Board with a focus on the firm's Investment Strategy, Portfolio Management and Business Development functions based in New York. Prior to his current position, Mr. Clempson was MidOcean's European Managing Partner, based in London, from the firm's inception until 2012.
In addition to his role at MidOcean, Mr. Clempson serves as Managing Partner at Quartic Capital LLP, which he founded in 2012. Quartic Capital LLP invests in and manages complex portfolios of secondary private equity assets, in partnership with Coller Capital, a leading global secondary private equity investment firm. Prior to co-founding MidOcean, Mr. Clempson held various leadership positions in the European finance and private equity sectors, including CEO of Morgan Grenfell Private Equity, European Managing Partner of Deutsche Bank Capital Partners, and Co-Head of European Investment Banking at Deutsche Bank, with particular responsibility for the bank's Financial Sponsor Coverage, Leveraged Finance and High Yield departments. Mr. Clempson began his career at Bankers Trust Company in 1983.
Mr. Clempson currently serves on the board of directors of Display Data Plc, Bandier Holdings LLC, Allied Film Makers Ltd and Thorough Events Holdings Ltd, as well as a member of the Board of Governors of the Parsons School of Design in New York. Mr. Clempson's previous board roles have included Piaggio & C. SpA, Laurel Pub Co Ltd and United Biscuits Plc. Mr. Clempson received his M.A. in Law from Oxford University.
Andrew Spring. Mr. Spring serves as our Chief Financial Officer. Mr. Spring is currently a Managing Director and the Chief Financial Officer of MidOcean, having joined the firm at its inception, over 17 years ago. Mr. Spring is a Certified Public Accountant and is admitted to the New York Bar. He currently is a member of the Board of Directors of Literacy Inc. He also serves as a Director for MidOcean Absolute Return Credit Master Fund, Ltd., MidOcean Absolute Return Credit Offshore Fund Ltd., MidOcean Credit Opportunity Offshore Fund Ltd. and MidOcean Select Floating Rate Fund Offshore Ltd. Prior to MidOcean, Mr. Spring served as a Director at Deutsche Bank Capital Partners. Mr. Spring's additional experience includes working as Counsel at Citigroup Investments, Inc., Associate Counsel at World Color Press, Inc., an associate at White & Case LLP and as a senior auditor at Deloitte & Touche LLP. Mr. Spring holds a Bachelor of Science degree from the Wharton School of the University of Pennsylvania, as well as his J.D. from Cornell Law School.
Krishnan (Kandy) Anand. Mr. Anand brings more than 30 years of senior leadership and boardroom experience within the consumer sector, including his time as Chief Growth Officer at Molson Coors Beverage Company (formerly Molson Coors Brewing Company) from 2016 to 2019. Prior to that, he served as the CEO of their International business for nearly seven years. Before joining Molson Coors, Mr. Anand held multiple leadership roles within Unilever as well as The Coca-Cola Company, including President of their Philippines business. Mr. Anand currently serves on the Board of Directors of Folium Bio Sciences and Wingstop Inc., where he sits on the Audit and Compensation Committees. He previously served on the Board of Popeyes Louisiana Kitchen Limited, where he served as Chairman of the Compensation Committee, as well as a member of the Nominating and Governance Committees. Mr. Anand also sat on the company's Board Transaction Committee during its sale to Restaurant Brands International. Mr. Anand holds a B. Tech degree in Mechanical Engineering from IIT Delhi and an MBA from IIM Ahmedabad.
Gina Bianchini. Ms. Bianchini brings in-depth knowledge and experience in building and operating companies in the digital media and technology sector. She currently serves as the Founder and Chief Executive Officer of Mighty Networks, a SaaS platform that helps businesses sell digital memberships, experiences, relationships, and expertise to their members via community, content, online courses, and subscription commerce. Before Mighty Networks, Ms. Bianchini co-founded Ning, a pioneering global platform for creating niche social networks. Under her leadership, Ning grew to approximately 100 million people in 300,000 active social networks across subcultures, professional networks, entertainment, politics, and education, before being acquired in 2010. In addition to Mighty Networks, Ms. Bianchini serves as a member of the Board of Directors for TEGNA, a broadcast and digital media company. She previously served as a member of the Board of Directors for Scripps Networks Interactive Inc., from 2012 until they were acquired in 2018 by Discovery Communications. Ms. Bianchini holds a B.A. degree in Political Science from Stanford University and an MBA from Stanford Graduate School of Business.
Jeffrey Jones. Mr. Jones brings extensive corporate leadership and boardroom experience, including his most recent management role serving as Chief Financial Officer of Vail Resorts, Inc., where he also served as President of Lodging, Retail and Real Estate and held a seat on the Board of Directors. During his time at Vail Resorts, Inc., from 2003 until his retirement in 2012, Mr. Jones held overall responsibility for the finance, accounting, treasury, investor relations and strategic development functions as well as operations oversight of the lodging, retail, and real estate segments of the business. He remains actively involved in the corporate community, currently serving as a Director on the Boards of Summit Hotel Properties, Noodles & Company, Hershey Entertainment & Resorts and ClubCorp. Mr. Jones is also a Director of the Advisory Board of U.S. Bank and a Director of the Leeds School of Business, University of Colorado Boulder. Mr. Jones holds a Bachelor of Arts degree from Mercyhurst College.
Beth Kaplan. Ms. Kaplan brings extensive experience in operating, advising and investing in the consumer sector, including her former role as President and Chief Operating Officer at Rent the Runway, where she continues to serve as a member of the Board of Directors. Ms. Kaplan is also currently the managing member of Axcel Partners, LLC, investing in consumer-facing early stage and growth companies. Prior to her time at Rent the Runway, she served as President, Chief Merchandising and Marketing Officer, and Director at General Nutrition Centers Inc. ("GNC"), during which she played an integral role in the company's 2011 IPO. Before joining GNC, Ms. Kaplan held numerous leadership positions within Bath & Body Works, Rite Aid Drugstores and Procter & Gamble. In addition to her current role on the Board of Rent the Runway, Ms. Kaplan also serves on the Boards of the Meredith Corporation, Howard Hughes Corporation and Crocs, as well as a director and advisor of Care/of and Leesa Sleep. She also does advisory work for numerous growth stage companies. Ms. Kaplan holds a Bachelor of Science degree and an MBA from the Wharton School of the University of Pennsylvania.