Merged into Alpha Tau, ticker now DRTS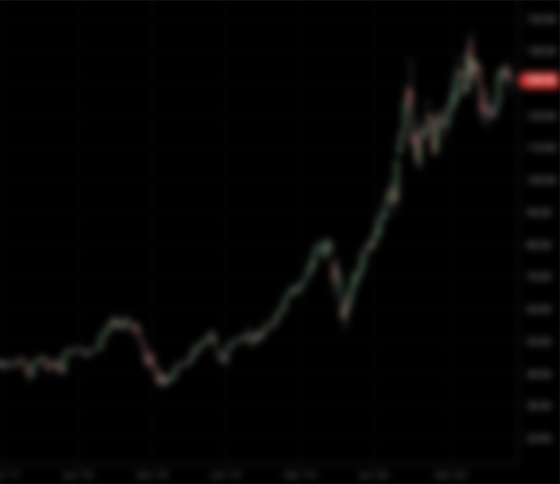 DRTS
Alpha Tau
| | | | |
| --- | --- | --- | --- |
| First | 2021-03-08 | $10.10 | |
| Merger | 2022-01-10 | $9.89 | 2% |
| Merger +6mo | 2022-07-11 | $9.96 | 1% |
| Merger +1yr | 2023-01-09 | $3.26 | 68% |
| Recent | 2023-11-16 | $2.93 | 71% |
Healthcare Capital Corp/DE
Raised

$200M

CIK

1822935

SPAC Ticker

HCCC

Merger

Alpha Tau

Merged Ticker

DRTS

Focus

Healthcare, Life Sciences, Technology
Dr. David Milch, Chairman of the Board of Directors, has been a self-employed independent investor in the life sciences and technology areas for the past 30 years. Recently, Dr. Milch pursued a number of media opportunities, as the lead investor, including Mila-Media, BeTerrific! and others. In 2014, Dr. Milch invested in the first biopharma spinout from well-known genomics research leader Jackson Laboratories, Cyteir Therapeutics, with co-investors Celgene Corporation, Venrock, Silverlake and others. In 2010, Dr. Milch established the Dr. David M. Milch Foundation to serve "Tikkun Olam" (healing the world) in two primary areas: Arts for Social Impact which focuses on film, theater, and other modes of creativity, and Youth Mentoring, which helps foster leadership development and civic responsibility. In 2008, Dr. Milch was part of the small angel group which capitalized Games24X7 in India, currently named RummyCircle. Dr. Milch received his B.S. in Biology at Stanford University and his M.D. from Harvard Medical School.
William Johns, our Chief Executive Officer and a Director , is a healthcare information technology entrepreneur and former investment banker. Since January 2010, Mr. Johns has served as founder and Chief Executive Officer of National Provider Network, LLC, which offers advanced healthcare focused software applications and services to medical enterprises. Prior to that, Mr. Johns spent 20 years in investment banking, including with Salomon Brothers, Citigroup and Fox-Pitt Kelton. From 1996 to 2001, Mr. Johns worked as a financial institution coverage banker and rose to the title of Co-Head of European Financial Institutions investment banking for Salomon Smith Barney. From 2003 to 2004, Mr. Johns served as US Head of Corporate Finance for Fox-Pitt Kelton. Mr. Johns received his A.B. in Economics and Political Science with honors from the University of Michigan and an MBA from Columbia University.
Philip A. Baseil, our Chief Financial Officer , has 30 years of experience driving global profitable growth for companies. From March 2015 to September 2020, Mr. Baseil served as the Chief Operating Officer of the Tradex Division of Cardinal Health (NYSE: CAH). At Tradex, Mr. Baseil was responsible for building relationships with stakeholders and innovators in market sectors including healthcare, dental, veterinary, retail, and laboratory operations. Prior, Mr. Baseil served as the Chief Operating Officer of Tradex International Inc. from August 2011 to March 2015, where he applied executive-level supervision, directly impacting overall sales revenues, profitability and operational effectiveness. Business Development: Researched, created vision, and spearheaded the growth of key accounts into alternate site B2B & B2C market segments resulting in long term sustainable revenue growth and product success. From 2009 to July 2011, Mr. Baseil was the President and Chief Executive Officer of Driving Profitable Growth, LLC where he founded and managed a full-service consultancy providing advisory services to private equity firms active in the medical device technology, instruments, disposables, and pharmacy industry space. Mr. Baseil received a B.S. in Pharmacy from Creighton University and is a registered Pharmacist in New Jersey.
Thomas R. Insel, will serve as one of our directors following the completion of this offering. Dr. Insel is a psychiatrist and neuroscientist, and has been a national leader in mental health research policy and technology. In March 2020, he co-founded NEST Health, a global therapeutic online community for recovery and he co-founded Cortical Capital, a venture fund specifically for behavioral health innovation. In 2017, he co-founded Mindstrong Health, a Silicon Valley start-up building tools for people with serious mental illness. In 2015, Dr. Insel moved from government service to begin a career in the private sector. He led the Mental Health Team at Verily (formerly Google Life Sciences) in South San Francisco. From 2002-2015, Dr. Insel served as Director of the National Institute of Mental Health (NIMH), the component of the National Institutes of Health (NIH) committed to research on mental disorders. During his tenure in public service, Dr. Insel also served as Acting Director of the National Center for Advancing Translation Science (2012) and Co-Director of President Obama's BRAIN Initiative. Prior to serving as NIMH Director, Dr. Insel was Professor of Psychiatry at Emory University where he was founding director of the Center for Behavioral Neuroscience in Atlanta. Additionally, since May of 2019, Dr. Insel has been a special advisor to California Governor Gavin Newsom and Chair of the Board of the Steinberg Institute in Sacramento, California. He is the author of the forthcoming book Recovery, published by Penguin Random House. Dr. Insel is a member of the National Academy of Medicine and has received numerous national and international awards including honorary degrees in the U.S. and Europe. He also sits on the advisory boards of multiple neuroscience-behavioral health companies, as well as the Foundation for NIH. Dr. Insel received his B.A. and M.D. from Boston University. He is well qualified to serve on our Board due to his medical expertise, entrepreneurship and early stage technology development experience in the behavioral health industry.
Dr. Peter Kash, will serve as one of our directors following the completion of this offering. Dr. Kash holds a doctorate in Education and an MBA in Finance, he is the Vice-Chairman of TargImmune Therapeutics (Switzerland), which he co-founded in January 2016. Since September 2017, he has also served as Managing Director of FFD, LLC in addition to serving as a member of the advisory board of Gravitas Global Advisors LLC since August 2018. He was the formerly a co-founder and partner of Two River Group and President of Capital Securities specializing in creating and financing several biotech companies including: Kite Pharma, Edgemont Pharmaceuticals and Intercept Pharmaceuticals. He has also served as Chairman and Vice Chairman of Keryx Biopharmaceuticals, ID Vaccines, Intercept, Javelin, Nile Therapeutics, and Velcera. Dr. Kash has worked on Wall Street for over 30 years including at Shearson Lehman Hutton and Paramount Capital. At Paramount he co-founded and financed PolaRx Biopharmaceuticals, developing the first cancer drug from China, Trisenox approved by the FDA. Dr. Kash has autored several books, and has served over 25 years as an Adjunct/Visitng Professor of Entrepreneurship at such leading instutitions as: the Wharton School of Business, Nihon University (Japan) and Hebrew University (Israel). Dr. Kash received his B.S. in Management Science from S.U.N.Y. Binghamton and his MBA in International Banking and Finance from the Lubin School of Business at Pace University. He is well qualified to serve on our Board due to his leadership and advisory experience in the life sciences industry.
Bruce E. Roberts, will serve as one of our directors following the completion of this offering. Mr. Roberts is the owner and managing director of RM Global Partners LLC, a specialized life sciences investment bank and asset management firm, with offices in New York and Israel, where he has been since 2014. Prior to, he was the owner and managing director of Roberts Mitani Advisors, LLC a global investment banking firm, from June 1993 to October 2014. He has completed multiple transactions in the life sciences space for clients including Micrus Endovascular (acquired by JNJ), Encysive Pharmaceuticals (acquired by Pfizer), Anterios (acquired by Allergan) and MediBeacon, among many others, and has advised on life science investment strategies for corporate clients including Toyota, AmorePacific Group, and Cosmotec. Mr. Roberts is also Chairman of Nectero Medical, a company developing treatments for vascular aneurysm disease, a board member of Control Medical Technology, a company commercializing novel blood clot management devices, and a managing partner of Health Family Capital, LLC, a family office focused on private healthcare investing. He serves on the national board of directors of AdvaMed Accel, the emerging company arm of the leading trade association for U.S. medical technology companies. Prior to his banking and asset management career, Mr. Roberts was an owner and director of Flori Roberts, a consumer skin care company sold to Ivax Pharmaceuticals, and practiced corporate and securities law at Sidley Austin. His past directorships also include Endologix, a U.S. device company focused on aneurysm treatment; Devax, a U.S. coronary stent company; BioEnterprise, a regional bio accelerator; and Global Biomedical Partners AG, a Swiss based biomedical-focused private equity fund management company (sold to HBM Bioventures). He has also lectured on private equity at the Executive MBA program of the NYU Stern School of Business and served as a judge for the Genesis Generation Challenge, an initiative of the Genesis Prize Foundation. Bruce received an A.B. in History and Government from Harvard College, summa cum laude, and a J.D. from Harvard Law School. Newsom and Chair of the Board of the Steinberg Institute in Sacramento, California. He is well qualified to serve on our Board due to his investment banking experience in the life sciences industry.