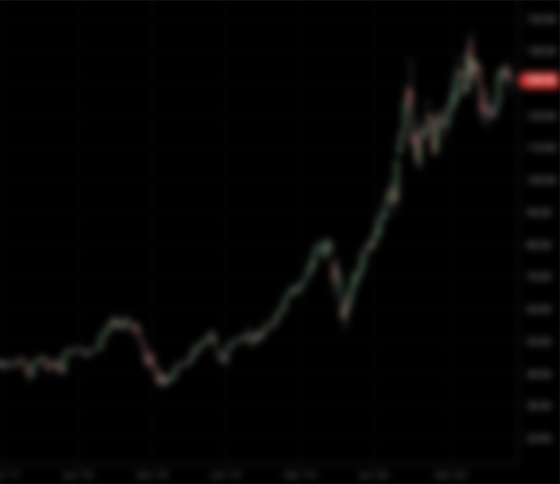 Raised

$200M

CIK

1823143

SPAC Ticker

MDH.U

Focus

Transportation, Logistics, Telecommunications, Financial Services, Unicorns
Franklin McLarty, Executive Chairman and Director
Franklin McLarty is our Executive Chairman and Director. Mr. McLarty is the co-founder of McLarty Capital Partners, a private markets investment manager founded in June 2012; CapRocq, a real estate investment firm founded in September 2012 with significant experience as an owner-operator of high-quality office, mixed-use properties and automotive retail properties located in secondary and tertiary markets across the Southeast, Southcentral and Midwest regions otherwise known as the Heartland; and Southern United Automotive Group, a growing automotive retail platform founded in June 2016 focused on the southeastern U.S. In addition, he was a founding executive of RML Automotive, where he served a tenure as CEO. Earlier in his career, Mr. McLarty worked in hotel-related private equity with McKibbon Hotel Group and The Seaway Group. Mr. McLarty has served on numerous advisory boards and boards of directors including PAM Transportation (NASDAQ: PTSI), Tire Group International, Palo Verde Holdings, The McLarty Companies and The Seaway Group. Mr. McLarty also serves on the board of, and was lead investor in, XTR, a premium documentary production company in Los Angeles. Mr. McLarty also sits on the Vital Voices Solidarity Council. In 2007, Mr. McLarty was appointed by then Governor Mike Beebe to the Arkansas Economic Development Commission.
Jim Wilkinson, Vice Chairman and Director
Jim Wilkinson is our Vice Chairman and Director. Mr. Wilkinson is the founder and has served as the CEO of TrailRunner International, an international communications firm, since May 2016. Prior to founding TrailRunner, starting in May 2014, Jim served as SVP, Head of International Corporate Affairs for Alibaba Group, the world's largest online and mobile marketplace. Prior to joining Alibaba Group, starting in April 2012, Jim served as Executive Vice President, Communications for PepsiCo, a global food and beverage leader with net revenues of more than $65 billion. Jim joined PepsiCo from Brunswick Group, where he served in San Francisco as Managing Partner for International Business and Financial Strategy, providing strategic counsel on global corporate mandates spanning international operations, corporate and financial communications, corporate reputation, investor relations, crisis management, and litigation. Prior to Brunswick Group, Jim served as Chief of Staff for U.S. Secretary of the Treasury Henry M. Paulson, serving as Paulson's senior strategist and counselor, and working on matters of financial policy and crisis management. Prior to his work for the Treasury, Jim served as Senior Advisor to U.S. Secretary of State Condoleezza Rice and worked with Rice in the White House as Deputy National Security Advisor for Communications. From 2002 to 2003, Jim was Director of Strategic Communications for General Tommy R. Franks at U.S. Central Command, and from 2000-2001 served in the White House as Deputy Assistant to the President and Deputy Director of Communications. Prior to working in the White House, Jim spent several years working in the U.S. Congress for House Majority Leader Dick Armey (R-TX) and the National Republican Congressional Committee. Jim served as an officer in the U.S. Navy Reserves, and also taught international communications at The Johns Hopkins University. He also serves as a national board member for the Make-A-Wish Foundation, and on the Board of Trustees for The Women's Sports Foundation. Jim holds degrees from the University of Texas at Arlington (BBA, Finance) and The Johns Hopkins University (MA), and he is a graduate of the Yale University School of Management Global Executive Leadership Program.
Donald "Beau" Blair, Chief Executive Officer
Beau Blair is our Chief Executive Officer. Mr. Blair has worked closely with Mr. McLarty and the McLarty family for over a decade. Starting in April 2012, Mr. Blair co-founded McLarty Capital Partners' Small Business Fund I as a general partner and served on the investment committee. Mr. Blair is the COO and EVP of McLarty Diversified Holdings, Co-Founder and Director of CapRocq Core REIT and CapRocq Automotive LLC. Mr. Blair was a Co-Founder and Director of GDV Imports Mexico S.A.P.I de C.V., the exclusive wholesale distributor of Jaguar Land Rover in Mexico. Mr. Blair served as a Director of Paqui Tortilla Chips prior to its sale to TA Associate's SkinnyPop Popcorn pre-IPO. Previously, Mr. Blair served as an Executive Director of global investment banking at J.P. Morgan in New York. Mr. Blair began his professional career at Stephens Inc. and Alltel Information Services. Mr. Blair earned a B.A. from the University of Tennessee, Knoxville and an M.B.A from the McCombs School of Business at the University of Texas in Austin. Mr. Blair has served on numerous profit and non-profit boards and was the Co-Chair of the Catholic High School for Boys steering committee. Mr. Blair currently serves as Chairman of the University of Arkansas for Medical Sciences (UAMS) Advisory Board and serves as a Director and Executive Committee member of the University of Arkansas Foundation Board.
Brent Whittington, Chief Financial Officer
Brent Whittington is our Chief Financial Officer. Since September 2015, Mr. Whittington has served as the owner of Moots Cycles, a premium bicycle manufacturing company that has been hand building for 40 years some of the most sought after gravel, road and mountain bikes that are sold all over the world. Prior to that, starting in December 2005, Mr. Whittington worked as the Chief Financial Officer and then Chief Operating Officer at Windstream Holdings Inc., a Fortune 500 telecommunications company. Previously, he served as senior vice president of operations for Windstream's predecessor company Alltel Corp. Mr. Whittington is currently a Board member at RigNet and has served as Chair of the Audit Committee and is on the Compensation Committee. He joined the Board of Directors when the company went public in 2010. Additionally, he is on the Board of Directors at Great Plains Communications. Mr. Whittington attended the University of Arkansas, Little Rock, where he received his B.S. in Accounting.
Yavor Efremov, Director Nominee
Yavor Efremov will be one of our independent directors as of the effective date of the registration statement of which this prospectus forms a part. From April 2019 to November 2019, Mr. Efremov was the CEO of Motorsport Network, a global company with 630 employees, and was responsible for restructuring the company, hiring a management team, developing a vision for the company going forward and executing on that vision. In the 8 months Mr. Efremov was at the helm of the company, he hired a management team implemented a global financial and CRM system and technology solutions to drive data analytics, productivity and accountability. Mr. Efremov re-organized the company into business segments and began the integration process of entities that were previously acquired, but never integrated. He replaced the top-down business planning procedures with a bottoms-up process and brought in the talent necessary to put together a proper budget and business plan. In addition, Mr. Efremov has 18 years of corporate finance and M&A experience with emphasis on sourcing, structuring and execution of complex financial transactions, including mergers, acquisitions, carve-outs, divestitures, restructurings and debt/equity financings. Prior to Motorsport Network, he spent 5 years at Liberty Media as SVP, Corporate Development. Prior to that, Mr. Efremov spent 8 years in the Technology, Media and Telecom group of Goldman, Sachs & Co. in New York and, prior to that, he was an M&A lawyer with Cleary, Gottlieb, Steen & Hamilton for 5 years, also in New York. Mr. Efremov holds a J.D. from the Yale Law School, a Ph.D. in Economics from Yale, B.S. (Mathematics) and B.A. (Economics) from Furman University.
Chad Estis, Director Nominee
Chad Estis will be one of our independent directors as of the effective date of the registration statement of which this prospectus forms a part. As Executive Vice President of Business Operations for the Dallas Cowboys and AT&T Stadium, Estis works with the business leadership team to grow and strengthen the businesses. His area of expertise includes corporate partnerships, stadium suites and ticket sales, media, branding and third party events. His numerous contributions include a successful stadium suite and seat license sales campaign, a newly developed tour and catered event business, as well as several new business concepts for a professional sports organization. Mr. Estis leads the organization's new headquarters and world training facility project "The Star" in Frisco, Texas. In addition to his role with the Cowboys, Mr. Estis serves as Executive Vice President of Legends, a premium experiences company for legendary brands. Mr. Estis focuses on the development of large-scale projects, while remaining involved in day-to-day Global Sales partnerships. Under his leadership, Legends created and grew the Global Sales division to become one of the most influential in the sports and hospitality industry. Before joining the Cowboys organization, Estis served as Executive Vice President & Chief Marketing Officer of the Cleveland Cavaliers and Quicken Loans Arena from 2006 to 2007. In this role, Mr. Estis oversaw all sales, marketing, community relations, communications, website and game operations. Mr. Estis became VP of Sales and Business Development for the Cavaliers in 2001. Before the Cavaliers, Mr. Estis was the Vice President of Sales for the Tampa Bay Lightning. Mr. Estis began his executive career in sales management for Palace Sports & Entertainment in Detroit. Mr. Estis received his undergraduate and graduate degrees from Ohio University. Mr. Estis was a four-year letter winner on Ohio's basketball team and captained the 1994 MAC Championship team.
Michael Maroone, Director Nominee
Michael Maroone will be one of our independent directors as of the effective date of the registration statement of which this prospectus forms a part. Mr. Maroone is an entrepreneur, investor and second-generation auto retailer. Beginning in May 2017, Maroone USA, where he serves as CEO, acquired four automotive franchises in Colorado Springs followed by acquisitions in West Palm Beach (Florida) and Longmont (Colorado). Spanning more than four decades, his career in auto retail began with the Maroone Automotive Group (1975-1997), which, under his leadership as president, grew to nine franchises in six locations with 900 associates. From 1997 to 2015, Mr. Maroone served as president, chief operating officer and director of AutoNation, Inc., a Fortune 500 automotive retailer. He was responsible for all retail operations of 280 franchises representing 32 manufacturer brands in 15 states with over 20,000 associates including: the field organization; sales; service; parts; collision; marketing; e-commerce; corporate real estate; strategy; industry relations; information technology; corporate development; and internal communications. As owner of Maroone Enterprises since 1997, Mr. Maroone works both independently and in partnership in multiple ventures. His business interests include automotive, healthcare, aviation, insurance and real estate where his investments include commercial centers, office buildings, cold storage, apartments, town homes and land. Mr. Maroone serves as the lead director of Carvana, the nation's fastest growing auto retailer. He is a member of the Cleveland Clinic enterprise board of directors and chairman of the board of Cleveland Clinic Florida and serves on both the investment and philanthropy committees. Mr. Maroone received a BS in Small Business Management from the University of Colorado Boulder.
Tim Russi, Director Nominee
Tim Russi will be one of our independent directors as of the effective date of the registration statement of which this prospectus forms a part. Mr. Russi was Vice Chairman of Auto Finance at Ally, the company's primary profit center with over $115 billion in assets and $4 billion in net revenue. He was responsible for successfully transforming Ally's auto finance business from a manufacturer-owned captive, formerly GMAC, to an independent, market-leading financial services organization. Mr. Russi's leadership was instrumental in directing the auto team of more than 6,000 associates to effectively execute on its transformational strategies and tactics. Under Mr. Russi's leadership, the auto finance unit grew to become Ally's largest business unit and revenue driver, critical to Ally's successful IPO in 2014. Mr. Russi actively advocates for and invests in digital, ecommerce, and fintech platforms designed to grow and evolve the auto business. He successfully championed the acquisition of an emerging fintech lender, BlueYield (now known as Clearlane) in 2016 and made Ally a go-to financial services partner for the most innovative digital disruptors in the auto retail space including Carvana, Vroom and Carmax. Mr. Russi has a comprehensive set of skills developed through several unique work experiences in functional and operational roles. He has served as a CFO for global operating units, an executive search professional, and an audit consultant with Ernst & Young. Prior to joining Ally, Mr. Russi led the Dealer Financial Services business at Bank of America and served on its management council. Currently, Mr. Russi is a board member or senior advisor to companies in the following areas: technology-based loss mitigation, digital content and signage, auto retail, machine learning, work flow processing, digital vehicle buying, auto finance and non-profit family home for youths. Mr. Russi received his CPA from the State of California and a BS in Managerial Economics from the University of California, Davis.
Darrin Williams, Director Nominee
Darrin Williams will be one of our independent directors as of the effective date of the registration statement of which this prospectus forms a part. Mr. Williams currently serves as the CEO of Southern Bancorp, Inc., overseeing the strategic direction and operations of each of Southern's three Community Development Financial Institutions: Southern Bancorp, Inc., a bank holding company; Southern Bancorp Bank, one of America's largest rural development banks; and Southern Bancorp Community Partners, a 501(c)(3) development finance and lending organization. Under Mr. Williams' leadership, Southern has experienced unprecedented profitability and growth, attracting $40 million in equity capital from new and existing shareholders, including international investors. Prior to leading Southern, Mr. Williams served as managing partner at the law firm of Carney, Williams, Bates & Pulliam, PLLC, (Carney Williams). Carney Williams' practice focused on representing aggrieved investors and consumers in class action litigations against some of the nation's largest publicly traded companies. In addition to his professional work, Darrin is also an active public servant. First elected to the Arkansas General Assembly in 2008, he served as the Speaker Pro Tempore of the Arkansas House of Representatives during the 89th General Assembly and as Chairman of the House Judiciary Committee during the 88th General Assembly. He was recently named to the Bloomberg 50 List of most influential thought leaders of 2020. Mr. Williams received his Bachelor of Arts degree from Hendrix College in Conway, Ark, his Juris Doctorate degree from Vanderbilt University School of Law in Nashville, Tennessee, and his Master of Laws degree in Securities and Financial Regulation from Georgetown University Law Center in Washington, D.C.