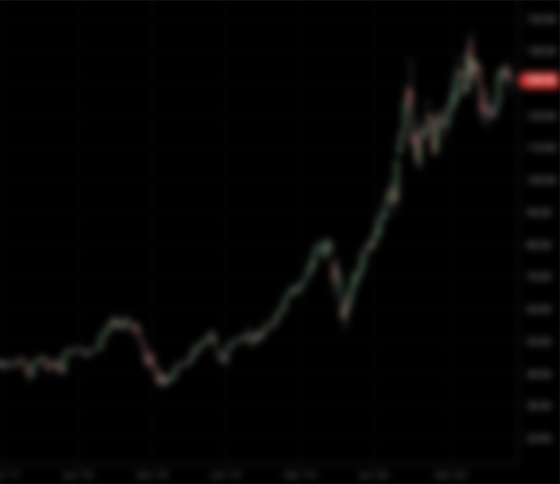 TZP Strategies Acquisition Corp.
Raised

$287M

CIK

1823481

Focus

Technology, Business Services, Consumer
Samuel Katz founded TZP in March of 2007. Mr. Katz began his career in 1986 as a financial analyst at Drexel Burnham Lambert. From 1988 to 1992, he was an Associate and Vice President at The Blackstone Group, where he worked on nearly $3 billion of private equity transactions, including the initial LBOs of several hotel franchise brands, which created the predecessor to Cendant Corporation, a public company conglomerate and provider of business and consumer services, primarily within the real estate, travel and marketing industries. From 1992 to 1995, Mr. Katz invested in private and public equity as Co-Chairman of Saber Capital, Inc. and Vice President of Dickstein Partners Inc. He joined Cendant in 1996 and through 2005 led the execution of over $35 billion of transactions as the most senior corporate and strategic development executive within the public company. He also served on Cendant's Investment Committee and held various operating and management roles, including CEO of Cendant Internet Group (2000), Chairman and CEO of Travelport Limited (2001-2005), Co-Chairman of Affinion Group, Inc. (2003-2005) and Chairman and CEO of the Financial Services division (2003). After Cendant, he joined MacAndrews & Forbes Holdings, Inc. as CEO of MacAndrews & Forbes Acquisition Holdings Inc. (2006-2007).
Mr. Katz serves as a member of the Boards of Directors of BQ Resorts, LLC, Lift Brands, Inc., BigName Holdings LLC d/b/a Envelopes.com, Family Entertainment Group, LLC, HomeRiver Group Holdings, LLC, Pyramid Management Holdings, LLC, Hylan Holdings LLC, Triangle Home Fashions Holdings, LLC, Whitestone Home Furnishings, LLC (d/b/a The Saatva Company) and Dwellworks Investors, LLC. He also serves as a member of each of TZP's investment committees.
Mr. Katz received his B.A. magna cum laude in Economics from Columbia College. He is a director of PennantPark Investment Corporation and PennantPark Floating Rate Capital Ltd., and serves as a member of both the Executive Committee of YRF Darca and the Managing Board of Darca and of the Board of Advisors of Columbia University Medical Center.
Sheera Michael , joined TZP in July 2007 and serves as its Chief Financial Officer and Chief Administrative Officer. Ms. Michael began her career in 1982 as a Financial Analyst at Warner Publisher Services, Inc., a division of Time Warner Inc., and after two years became the Assistant Controller of the division. In 1986, she was promoted to Director of Financial Services and then Vice President/Treasurer. Among her responsibilities during her 14-year tenure at Time Warner Inc. was working closely with the financial executives of the division's clients and overseeing the division's annual disbursements to publishers. In 1997, Ms. Michael became CEO of Dicar Diamond Tool, a family-owned business, which she managed, expanded and ultimately sold.
Ms. Michael serves as a board member of the NY Private Equity & VC Chapter of the Financial Executive's Alliance (FEA).
Ms. Michael received her M.B.A. from Leonard N. Stern School of Business at New York University and her B.S. in Finance from Stern College.
Kenneth Esterow has been a Partner in TZP's Portfolio Operations Group since February of 2018. From January of 2014 to November of 2017, Mr. Esterow served as President, Chief Executive Officer, and Director of Bankrate, Inc. (NYSE: RATE), until the sale of Bankrate to Red Ventures in November of 2017. He served as Bankrate's Senior Vice President—Chief Operating Officer from September of 2013 to December of 2013. From 2012 to 2013, Mr. Esterow was a "CEO1st Partner" for Frontenac Company, a Chicago-based private equity firm. From 2007 until 2011, Mr. Esterow was the President and CEO of GTA by Travelport, a global online B2B travel distributor. Mr. Esterow spent six years (2000 – 2006) at Cendant Corporation, where he held the positions of Senior Vice President, eCommerce Development, Chief Business Development Officer, Executive Vice President, Supplier Services and President and CEO, Travel Industry Services, Americas. Earlier in his career, Mr. Esterow held a number of executive positions at The Netmarket Group and Deloitte Management Consulting. Mr. Esterow also served as a director of Orbitz Worldwide (NYSE: OWW).
Mr. Esterow serves on the Board of Directors for Triangle Home Fashions, LLC., Pyramid Hotel Group, LLC., Awareness Technologies, Inc. and Lift Brands, Inc.
Mr. Esterow received his M.B.A from The Wharton School and his B.A. in Biology from the University of Pennsylvania. Mr. Esterow's qualifications to service on as a Director include his extensive experience leading and advising global high growth businesses.
JoAnne Kruse joined TZP Group as a Partner, Talent in July 2019. Her thirty-year career as a Human Resource executive covers a wide array of industries, including financial services, consumer products, technology, and travel. JoAnne began her career in the management development program with Chase Manhattan Bank in 1988. From 1991 to 1994, while completing her MA in Organizational Psychology at Columbia University, she took on progressively greater HR responsibilities at Clairol Inc, a division of Bristol-Myers Squibb. She spent the following five years at PepsiCo and Frito-Lay in human resource roles including corporate finance, field sales, manufacturing and distribution in the Northeast and Midwest. JoAnne joined Cendant in 1999, where she began what would ultimately become a 20+ year working relationship with Sam Katz. In a series of senior leadership HR roles in real estate, corporate and travel, JoAnne served as Chief HR Officer for what ultimately was acquired by Blackstone in 2006 as Travelport Ltd. Beginning in 2009, she spent nearly six years as a small-business entrepreneur, building her own HR and talent development consulting firm, HCpartners, with a diverse client portfolio ranging from the Fortune 100 to technology start-ups. She returned to a corporate role as the Chief Human Resource Officer of American Express Global Business Travel in 2014 as part of the executive team that carved-out the nearly 16,000-team member global enterprise to form a stand-alone joint venture between American Express and private-equity firm Certares. JoAnne was at American Express until 2018 and joined TZP Group in 2019, after a brief break.
Ms. Kruse received her Master of Arts in Organizational Psychology from Columbia University and her Bachelor of Science in Industrial and Labor Relations from Cornell University.
Richard Smith is the retired Chairman, Chief Executive Officer and President of Realogy Holdings Corp. ("Realogy"), a global leader in residential real estate franchising with company-owned real estate brokerage operations as well as relocation, title and settlement services. Prior to his retirement in December 2017, Mr. Smith led Realogy's business operations for 21 years. Under Mr. Smith's leadership, Realogy was recognized as one of the World's Most Ethical Companies by Ethisphere Institute for six consecutive years. In 2012, the Company completed one of the largest initial public offerings of the year and in 2014, it acquired ZipRealty Inc. to leverage its innovative technology platform across Realogy's franchise brands and company-owned brokerage operations in the United States.
Mr. Smith is a former member of the Business Roundtable, an association of chief executive officers of leading U.S. companies, a former commissioner on the Bipartisan Policy Center's Housing Commission and previously served on the executive committee of the Policy Advisory Board for Harvard University's Joint Center for Housing Studies. Mr. Smith is currently a member of the board of directors of OneMain Holdings, Inc., a NYSE-listed company headquartered in Evansville, Indiana. Mr. Smith was previously a member of the board of directors of Total Systems Services, Inc, a NYSE-listed company headquartered in Columbus, Georgia, until its acquisition by Global Payments Inc. in 2019. Mr. Smith is also a current member of various private boards, including the Columbus State University Foundation Board of Trustees and W.C. Bradley Co., a privately-owned company headquartered in Columbus, Georgia that provides high quality consumer goods and services primarily within the home and leisure lifestyle markets.
Mr. Smith earned his B.S. degree from Columbus State University and received his M.S. degree from Troy State University.