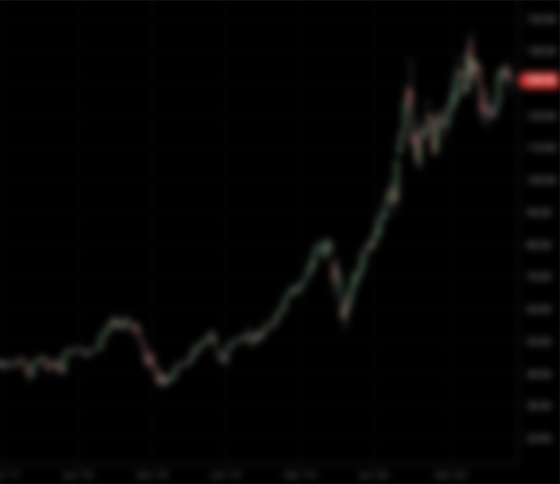 TURMERIC ACQUISITION CORP.
Raised

$97M

CIK

1823524

Focus

Healthcare, Biotech
Matthew Roden, Ph.D., serves as Chairman of our board of directors. Dr. Roden has accumulated broad experience across the healthcare ecosystem, having served as a senior leader in a large biopharma company, having led biotechnology research in the equity capital markets, and honing his scientific foundation as an immunologist and structural biologist. Dr. Roden currently serves as an Executive Partner at MPM Capital and, prior to joining MPM in 2020, was Senior Vice President and Head of Enterprise Strategy at Bristol Myers Squibb (BMS). In this role, Dr. Roden delivered the inaugural strategic plan for the combined BMS-Celgene entity and initial portfolio optimization. Earlier, he served as Head of Strategic Corporate Development, accountable for mergers and acquisitions (M&A), structured transactions, strategic equity investing, and divestitures, as well as leading business development search and evaluation (S&E) activities for all therapeutic categories. Dr. Roden also served on the R&D Leadership Team representing external innovation. Dr. Roden led or oversaw over 100 business development transactions that are cumulatively valued at over $125 billion, including BMS' acquisition of Celgene, the largest acquisition in the healthcare sector to date.
Before joining BMS, Dr. Roden was a leading biotechnology equity analyst. He served as Head of Global Biotechnology Equity Research at UBS Investment Bank; as Senior Biotech Equity Analyst at J.P. Morgan and Bank of America Merrill Lynch; and was an Associate at Credit Suisse First Boston. In addition to his research coverage across the biotech sector, Dr. Roden and his teams provided equity research diligences and investor engagement on 24 equity offerings totaling $3.3bn in initial value from 2005-2016. He earned his Ph.D. at the Albert Einstein College of Medicine, focusing on the structural biology of immune-relevant molecules. This graduate work was preceded by his pre-doctoral clinical research fellowship in immuno-oncology at the National Cancer Institute in Bethesda, Maryland. Dr. Roden holds a M.S. degree from Georgetown University and a B.S. from George Mason University.
We believe Dr. Roden's broad operational and transactional experience make him well qualified to serve as the Chairman of our board of directors.
David Meeker, M.D., is a member of our board of directors. Dr. Meeker is a successful executive leading commercial and drug development organizations with expertise in the launch of new medicines for rare disease. Dr. Meeker is the CEO and Chairman of Rhythm Pharmaceuticals (NASDAQ: RYTM), an MPM portfolio company. Formerly, Dr. Meeker served as President and CEO of KSQ Therapeutics and, previously, the Executive Vice President and CEO of Genzyme, a Sanofi company focused on rare diseases, multiple sclerosis, oncology and immunology.
Dr. Meeker joined Genzyme in 1994 as Medical Director and served as the Vice President of Medical Affairs, COO, and CEO. He led Genzyme's commercial organization and global market access functions and managed the launch of several treatments for rare genetic diseases, including Aldurazyme®, Fabrazyme® and Myozyme®. Additionally, Dr. Meeker serves as Chairman of the Board for Trevi Therapeutics as well as a board member for precision cardiovascular company Myokardia. Prior to his tenure with Genzyme, he was Director of the Pulmonary Critical Care Fellowship at the Cleveland Clinic and an Assistant Professor of Medicine at Ohio State University. Dr. Meeker earned his M.D. from the University of Vermont Medical School and completed the advanced management program at Harvard Business School.
We believe Dr. Meeker's broad operational and transactional experience particularly in rare diseases make him well qualified to serve as a member of our board of directors.
Andrew Robbins, M.B.A., is a member of our board of directors. Mr. Robbins is an accomplished executive with extensive commercial, development and strategic leadership experience during a 20-year career in the pharmaceutical industry, with a specific focus on oncology and hematology products. Most recently, he served at Array Biopharma as the Chief Operating Officer until its acquisition by Pfizer in 2019. Prior to joining Array in 2012, Mr. Robbins held management positions at Hospira, Inc., a global pharmaceutical and medical device company. Prior to January 2007, he held commercial and leadership positions within Pfizer's oncology division. Additionally, Mr. Robbins served on the boards of directors of Fate Therapeutics, Cytograft Tissue Engineering and StemCor Systems. Mr. Robbins holds an MBA from the Kellogg School of Management, Northwestern University and a bachelor's degree from Swarthmore College.
We believe Mr. Robbins' broad operational and transactional experience particularly in oncology make him well qualified to serve as a member of our board of directors.
Mitchell H. Finer, Ph.D., is a member of our board of directors . For three decades, Mr. Finer has focused on drug development utilizing the novel platforms of cell and gene therapy, cancer immunotherapy and regenerative medicine, and he has held several senior leadership roles in companies developing these therapies. Prior to joining MPM as an Executive partner, Mr. Finer was the CSO of bluebird bio. While at MPM, he has been instrumental in founding, building several companies including roles as CSO of ElevateBio, founder and Executive Chariman of Oncorus, and founder and the former CEO of CODA Biotherapeutics. Mr. Finer serves on several company boards, including CODA, ElevateBio and Oncorus. He has also served as CEO of Intracel Corporation and Genteric, Vice President Research for Cell Genesys and the Gencell division of Aventis Pharma (now Sanofi) and Senior Vice President of Development at Novacell (now Viacyte). Mr. Finer also successfully co-founded a retinal disease gene therapy company Avalanche Biotechnologies (now Adverum Biotechnologies). He has been named inventor on 15 issued U.S. patents in the field of engineered proteins, cells and viruses in the fields of gene therapy of orphan disease, regenerative medicine and immune oncology. Mr. Finer received his Ph.D. in Biochemistry and Molecular Biology from Harvard University and a B.S. in Biochemistry and Microbiology from the University of California at Berkeley. He completed a post-doctoral fellowship at the Whitehead Institute for Biomedical Research at the Massachusetts Institute of Technology.
We believe Mr. Finer's broad operational and transactional experience make him well qualified to serve as a member of our board of directors
Pablo Cagnoni, M.D., is a member of our board of directors . Mr. Cagnoni has spent the last two decades earning a reputation as a leader in industrial oncology clinical development and company building. He has played a key role in the development, approval and commercialization of more than 20 life-changing treatments, including Afinitor®, Kyprolis® and Tarceva®.
Dr. Cagnoni currently serves at CEO of Rubius Therapeutics. Previously, he served as President and Chief Executive Officer of Tizona Therapeutics, a privately held biotech company focused on developing next generation immunotherapies for the treatment of cancer. Dr. Cagnoni joined Tizona as the company's first employee and grew the organization to support the filing of its first Investigational New Drug application. Prior to Tizona, he served as President of Onyx Pharmaceuticals (acquired by Amgen), where Dr. Cagnoni had global strategic oversight and accountability of the business from early product development to commercialization of the Onyx portfolio. He joined Onyx in March 2013, as Executive Vice President, Global Research and Development and Technical Operations, and was named President in October 2013, when Onyx became an Amgen subsidiary. Previously, Dr. Cagnoni was Senior Vice President and Global Head of Clinical Development at Novartis Oncology. Earlier in his career, Dr. Cagnoni served as Assistant Professor of Medicine, University of Colorado Bone Marrow Transplant Program, where he cared for patients undergoing stem cell transplants. Dr. Cagnoni earned his medical degree from University Buenos Aires School of Medicine, and he completed his fellowship in Hematology and Oncology at the Mount Sinai Medical Center, New York and a fellowship in Stem Cell Transplantation at the University of Colorado Health Sciences Center. Dr. Cagnoni is a member of the Board of Directors for Fusion Pharmaceuticals, Repertoire Immune Medicines and Tizona Therapeutics.
We believe Dr. Cagnoni's broad operational and transactional experience make him well qualified to serve as a member of our board of directors.
Luke Evnin, Ph.D., serves our Chief Executive Officer. Mr. Evnin has more than 30 years of experience in healthcare investing, and is co-founder and Managing Director of MPM Capital. Mr. Evnin co-founded MPM in 1997 with Ansbert Gadicke, M.D., and opened the San Francisco office in 1999. Mr. Evnin's passion for discovering and advancing groundbreaking drug discovery companies inspires his work and that of the MPM team, which has been the driving force behind building companies such as BioMarin Pharmaceutical, CoStim Pharmaceuticals (acquired by Novartis), Epizyme, Idenix Pharmaceuticals (acquired by Merck), Idun Pharmaceuticals (acquired by Pfizer), Pacira Pharmaceuticals, Pharmasset (acquired by Gilead), Potenza Therapeutics (acquired by Astellas Pharma) and Radius Health. Mr. Evnin was the lead investor and has served on the boards of several of MPM's investments including CoStim, Idun and Pacira. Over his career he has served on over 30 boards including nine public companies. Over the past seven years, as one key aspect of his MPM activities, Mr. Evnin has been a co-founder of seven MPM portfolio companies including Amphivena Therapeutics, Blade Therapeutics, Harpoon Therapeutics, Potenza Therapeutics, Maverick Therapeutics, Tizona Therapeutics and Werewolf Therapeutics. He has contributed as an inventor to several of these companies as well as MPM portfolio company Oncorus where he also serves on the Board of Directors.
In recognition of MPM's novel work to finance and build companies which may have a significant impact on cancer care and cures globally, Mr. Evnin is a co-recipient of the 2017 Global Oncology Visionary Award. He has also devoted significant effort to working with the Scleroderma Research Foundation, serving as its Chairman since 2002. Prior to co-founding MPM, he honed his skills as a venture capitalist at Accel Partners where he focused on emerging healthcare companies. Mr. Evnin advanced his technical training and launched his interest in curing disease in the Department of Biochemistry at the University of California, San Francisco where he received his Ph.D., and his passion for drug discovery began at Princeton University where he received his A.B. in Molecular Biology.
Todd Foley, M.B.A., serves as our President. Mr. Foley is an experienced biotech investor and executive, and is a Managing Director at MPM Capital. He currently serves on a number of MPM portfolio company boards, including Chiasma (NASDAQ: CHMA), CODA Biotherapeutics, Entrada Therapeutics, Iconic Therapeutics, Repare Therapeutics (NASDAQ: RPTX), Rhythm Pharmaceuticals (NASDAQ: RYTM), and Tetherex Pharmaceuticals. Mr. Foley's successful exits include Semma Therapeutics, a potentially curative diabetes cell-therapy company founded by MPM and Doug Melton at Harvard, which was acquired by Vertex for $950M in 2019 in one of the largest ever preclinical M&A deals. He guided Selexys Pharmaceuticals, as the only institutional investor and director, to a successful acquisition by Novartis for $665M in 2016; Novartis launched the Selexys drug, Adakveo™ in late 2019 to treat sickle cell disease.
Mr. Foley has managed MPM's strategic investment relationship with Novartis, which committed $200 million to over a dozen companies in the biotech and healthcare IT space under a variety of creative joint equity/strategic deal structures. Prior to joining MPM in 1999, Mr. Foley's career in the life science industry included business development at Genentech (Roche) and management consulting with Arthur D. Little. He earned his M.B.A. from Harvard Business School and his B.S. in Chemistry from the Massachusetts Institute of Technology.
Ed Hurwitz, J.D., M.B.A., serves as our Chief Financial Officer. Mr. Hurwitz is an accomplished biotech executive and investor, and is a Managing Director at MPM Capital. Mr. Hurwitz serves as Chairman of MPM portfolio companies BioIntervene and Rekindle Therapeutics and on the boards of Dyne Therapeutics and Recode Therapeutics, all MPM portfolio companies.
Prior to MPM, he was founder and Managing Director of Precision BioVentures where he founded and seeded start-up biotechnology companies, including Viewpoint Therapeutics. As a Director at Alta Partners, he led 12 investments including Applied Genetic Technologies Corporation, Avid Radiopharmaceuticals (acquired by Lilly), Calistoga Pharmaceuticals (acquired by Gilead), Cara Therapeutics, FoldRx Pharmaceuticals (acquired by Pfizer), MacroGenics and Taligen Therapeutics (acquired by Alexion). Over the course of his career, Mr. Hurwitz has been a Senior Vice President and CFO of Affymetrix, a microarray supplier, and a biotech research analyst for Robertson Stephens & Company and Smith Barney Shearson. He also practiced law at Cooley Godward LLP. Mr. Hurwitz earned his J.D. and M.B.A. degrees from the University of California, Berkeley's Boalt School of Law and Haas School of Business, and his B.A. in Molecular Biology from Cornell University.
Vinay Bhaskar, Ph.D., serves as our Chief Operating Officer. Mr. Bhaskar is a Partner at MPM Capital, where he is responsible for investment identification, due diligence and business development. Mr. Bhaskar recently served as startup COO of Werewolf Therapeutics and is a board member of Amphivena Therapeutics and Tizona Therapeutics.
Prior to joining MPM, Mr. Bhaskar led external R&D for the oncology therapeutic area at Amgen, where he was instrumental in forging collaborations with companies such as Kite Pharma, Merck and Xencor. During this time, he also led internal immuno-oncology strategy discussions and served as executive sponsor and/or board observer for several Amgen Ventures investments, including Surface Oncology, Precision BioSciences and Tizona, which was founded by MPM. He joined Amgen through its acquisition of Onyx Pharmaceuticals, where he led preclinical search, evaluation and diligence for licensing and acquisition opportunities on the Asset Acquisition Team. Prior to joining Onyx, Mr. Bhaskar held a variety of roles of increasing responsibility in discovery research at Portola Pharmaceuticals, XOMA, PDL Biopharma and Eos Biotechnology. In these roles, he initiated and led multiple preclinical project teams and functional groups focused on biologies that spanned oncology, inflammation and cardiometabolic disease. Through these endeavors, he has gained broad expertise across all phases of drug discovery, early development and process sciences. Mr. Bhaskar holds a Ph.D. in Biochemistry from the University of California, Los Angeles and a B.S. in Biochemistry from the University of California, Davis.