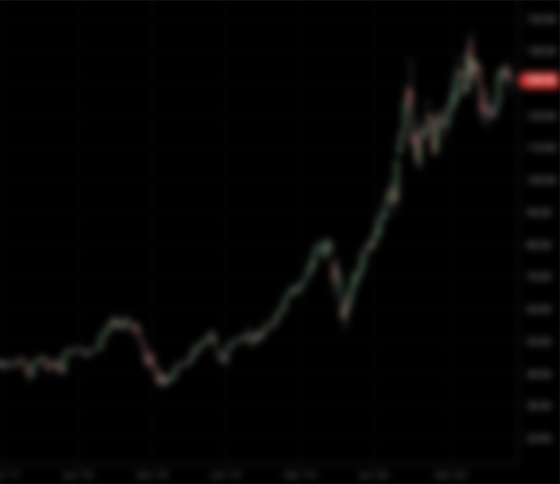 ZNTE
Definitive Agreement
Eve Holding Inc. (Embraer unit Eve)
Raised

$232M

CIK

1823652

Focus

Aviation, Aerospace, Defense, Technology, Unicorns
Steven H. Rosen, 50, has been our Co-Chief Executive Officer and a member of our Board since August 2020. Mr. Rosen has been Co-Chief Executive Officer of Resilience Capital Partners, a private equity firm, since 2001. At Resilience Capital Partners, Mr. Rosen is involved with all aspects of the firm's operations, including developing and maintaining relationships with investors and investment intermediaries, and the firm's strategic planning efforts. Mr. Rosen has been a director of Park-Ohio Holdings Corp. since 2011, Crawford United Corporation since 2012 and AmFin Financial Corporation since 2018 and serves on the audit committees of these companies. With his experience in assisting underperforming businesses and his expertise in the dynamics of capital markets, credit markets and mergers and acquisitions, Mr. Rosen provides our board of directors insight in diversified areas, such as finance, strategic planning, operations and capital investment. Mr. Rosen graduated from the University of Maryland and received an MBA from the Weatherhead School of Management at Case Western Reserve. Mr. Rosen is a member of many professional organizations, including the Ohio Chapter of the Turnaround Management Association and the Cleveland chapter of the Young Presidents Organization and as an inventor, Mr. Rosen has been granted six patents by The United States Patent and Trademark Office.
Kenneth C. Ricci, 64, has been our Co-Chief Executive Officer and a member of our Board since August 2020. Mr. Ricci is a 40-year aviation industry veteran who today is a Principal of Directional Aviation Capital which owns various aviation enterprises, including Flexjet, Sentient Jet, PrivateFly, Tuvoli, Nextant Aerospace, Stonebriar Commercial Finance, Reva Air Ambulance, Corporate Wings, Simcom and Constant Aviation. Mr. Ricci was honored as an Ernst & Young Entrepreneur of the Year in 2000 and has been named one the most influential people in aviation by Aviation International News. In 2005, Mr. Ricci led the restructuring of Mercury Air Centers, a $200 million company operating aircraft support facilities at 24 different airports and sold the company to Macquarie Infrastructure Trust (MIC) in 2007 in a deal valued at $615 million. In 2010, Mr. Ricci received the Harvard Business School's Dively Entrepreneurship Award. In 2011, Mr. Ricci was the youngest recipient of the prestigious William A. "Bill" Ong Memorial Award for extraordinary achievement and extended meritorious service to the general aviation industry. Mr. Ricci is the founder of Nextant Aerospace, the innovator of aircraft remanufacturing. In 2015, Mr. Ricci received the Aviation Week Laureate Award, a benchmark of industry excellence, recognizing his work and development at Nextant Aerospace. In 2016, Mr. Ricci received the "Lifetime Aviation Entrepreneur Award" from the Living Legends of Aviation. In 2019, Mr. Ricci was inducted as a Living Legend of Aviation. The "Living Legends of Aviation" are admirable people of remarkable accomplishment in aviation, including entrepreneurs, innovators, industry leaders, record breakers, astronauts and pilots. Mr. Ricci began his aviation career as an Air Force ROTC cadet at the University of Notre Dame, he is an airline transport pilot with extensive international experience and was then-Governor William Clinton's pilot when he ran for President in 1992. Mr. Ricci graduated from the University of Notre Dame and from the Cleveland Marshall School of Law, where he was named as their distinguished alumni of the year in 2016 and named to their Alumni Hall of fame in 2018. Mr. Ricci is a member of the Board of Trustees for the University of Notre Dame and is also a member of the board of the Smithsonian. He serves on several corporate boards and was an aviation advisor to the Guggenheim Aircraft Opportunity Fund.
Michael A. Rossi, 65, will serve as our Chief Financial Officer and as a member of our Board following the completion of this offering. Mr. Rossi has been a principal in Directional Aviation Capital since 2007. Mr. Rossi joined Corporate Wings in 1984 and has been a leader in the development of innovative business strategies in the aviation industry. Mr. Rossi's extensive experience touches on all areas of general aviation, including jet fractional ownership, jet card programs, fixed-based operations, maintenance facilities, management of aircraft and the buying and selling of corporate aircraft. Mr. Rossi has also been involved in the financing, purchases, mergers and divesting of all facets of general aviation. In 2005, Mr. Rossi served as the Chief Financial Officer of the restructured Mercury Air Centers, where he was instrumental in increasing EBITA by over 200% as a result of acquisitions and operating efficiencies. Mercury Air Centers' 24 fixed-base operators were ultimately sold to Macquarie Infrastructure Trust in 2007 in a deal valued at $615 million. Currently, Mr. Rossi works with all Directional Aviation's companies, providing guidance with capital, financing and operational needs and strategies. A graduate of John Carroll University, Mr. Rossi is a Certified Public Accountant.
John Veihmeyer, 65, will serve on our Board following the completion of this offering. Mr. Veihmeyer retired as the global chairman of KPMG International in 2017. He previously held numerous leadership roles at KPMG, including chairman and CEO of KPMG LLP in the United States from 2010-2015, deputy U.S. chairman, global head of Risk Management and Regulatory, and managing partner of KPMG's Washington, D.C. operations. During his career, Mr. Veihmeyer has advised many of the world's leading companies on financial reporting, audit quality, risk management, and governance, and is recognized for his leadership on issues of diversity and inclusion, ethical leadership, creating high-performance cultures, and building and directing senior leadership teams. Mr. Veihmeyer currently serves on the board of directors of Ford Motor Co., and the boards of trustees of the University of Notre Dame, the Ladies Professional Golf Association, and Catholic Charities of Washington, D.C. He previously served on the boards of the Financial Accounting Foundation (FAF) from 2015-2019, Catalyst, the mission of which is to expand opportunities for women in business, and the Committee Encouraging Corporate Philanthropy (CECP). Mr. Veihmeyer also previously served as a member of the Securities and Exchange Commission's Advisory Committee on Smaller Public Companies. He holds a bachelor's degree in accounting from the University of Notre Dame.
Larry R. Flynn, 68, will serve on our Board following the completion of this offering. Mr. Flynn is the former President of Gulfstream Aerospace Corporation, a leading manufacturer of business jet aircraft. During his twenty year tenure with Gulfstream, spanning from 1995 to 2015, Mr. Flynn made significant contributions while working in a variety of other capacities, including President of Product Support and Senior Vice President of Marketing and Sales. Prior to joining Gulfstream, Mr. Flynn gained over ten years of experience in managing aircraft service facilities through leadership roles at Stevens Aviation, Signature Flight Support, and AMR Combs. Mr. Flynn currently serves as an advisory board member of Business Aviation Advisor magazine and Duncan Aviation. He is also a Director on the Board of JLL HUT LLC. He holds a Bachelor's degree in Business Administration from the University of Kansas and a Master's degree in Manpower Management from the University of Kansas. In 2017 Mr. Flynn was the recipient of the William A. "Bill" Ong Memorial Award from the National Air Transportation Association for his extraordinary achievement and extended meritorious service to the general aviation industry. In 2019 Mr. Flynn received the Living Legends of Aviation award honoring him for his achievements in the aerospace industry. Throughout his career Mr. Flynn gained significant expertise in all facets of business aviation including aircraft management, aircraft charter, product support, spare parts sales and distribution, MRO, worldwide sales and marketing, FBO management, acquisitions and mergers and FBO/MRO/OEM facility design.
Gerard J. DeMuro, 64, will serve on our Board following the completion of this offering. Mr. DeMuro has been executive vice president of strategic initiatives of BAE Systems, Inc. since 2020 and a member of the board of directors of BAE Systems, plc from 2014 through 2020 and BAE Systems, Inc. since 2014. Mr. DeMuro previously served as president and chief executive officer of BAE Systems, Inc. and executive vice president and corporate vice president at General Dynamics. Mr. DeMuro is a senior leader with strategic and operational expertise in transforming businesses into global, Tier-1 enterprises by effectively developing new products/services, expanding into adjacent markets, scaling operational processes, deploying capital and cultivating customer relationships to drive both organic and accretive growth. He has extensive governance experience serving on boards of directors for public, private and non-profit enterprises. His operational strengths have been consistently executed by assembling high-functioning, aligned global teams with a culture of transparency and accountability that have earned market leader position in earnings and return on invested capital. At BAE Systems Inc. and General Dynamics, he secured board approval and successfully managed the acquisition and integration of 25 companies as well as 10 divestitures with a cumulative value of $6 billion. Of significant value is the perspective he has gained serving commercial and military customers in the United States, Australia, Canada, United Kingdom, Continental Europe, NATO, Middle and Far East, India and Africa, and the deep understanding of federal government structure and key relationships. As President and Chief Executive Officer of BAE Systems Inc., Mr. DeMuro was responsible for the leadership and governance of one of the largest U.S. aerospace and defense contractors with 2019 revenues in excess of $11 billion and strong presence in the United States, United Kingdom and numerous markets around the world. He serves as an Officer Director of the independent BAE Systems Inc. board of directors, which provides oversight of the U.S. operations and assures the independence of operations required for participation in U.S. defense programs. He also served a member of the board of directors and executive committee of BAE Systems plc, responsible for determining and delivering the business strategy and governance for the overall group. As Executive Vice President and Corporate Vice President at General Dynamics, Mr. DeMuro directed strategic development and operational performance of the Information Systems and Technology (IS&T) Group, leading 44,000 employees and 6,000 active contracts and providing a diverse portfolio of complex systems, products and services to defense and commercial customers worldwide. In this role, he achieved high levels of financial success by focusing on an overall strategic vision then aligning the portfolio, specific business unit strategies and execution to accelerate growth by expanding commercial and international business and enhancing operational, business development and strategic standards. He joined General Dynamics as President, Communications / Systems and C4 Systems after the company acquired his prior company, GTE Government Systems. In his previous career roles, Mr. DeMuro worked for thirteen years at GTE Government Systems, where in his last position as Vice President and General Manager, he directed all division operations of their communication systems, including strategic planning, business development, profit and loss, research and development, as well as staffing, retention and employee development. Prior to that, he served as an acquisition official for the Department of Defense. Mr. DeMuro has been actively involved with outside organizations, including the Aerospace Industries Association where he serves on the executive committee and board of directors and AFCEA International as a member of the executive, governance and succession committees and as chair of the audit committee. He has also worked with the Association of the United States Army, is a former member of the MILCOM Conference Board and served on the Board of the National Science Center as well as the local Boys and Girls Club. Mr. DeMuro received his MBA from Fairleigh Dickinson University, and his B.A. from the University of Pittsburgh.
Senior Advisor
Ronald D. Sugar will serve as our senior advisor following the completion of this offering. Mr. Sugar served as chairman of the board of directors and Chief Executive Officer of Northrop Grumman from 2003 until his retirement in 2010. During his tenure, Northrop Grumman grew to become one of the world's largest aerospace and defense companies, with 120,000 employees and $35 billion in annual revenues. Prior to joining Northrop Grumman in 2001, Mr. Sugar held senior operating, technical, and financial positions at TRW Inc. and Litton Industries. He is currently a director of Apple Inc., Chevron Corporation and Amgen Inc. and chairman of Uber Technologies. He also serves as senior advisor to the private investment firm Ares Management LLC, Bain & Co., and Singapore's Temasek Investment Company. He is a trustee of the University of Southern California, where he also holds the Judge Widney as Professor of Management and Technology, member of UCLA Anderson School of Management board of advisors and director of the Los Angeles Philharmonic Association. He is past chairman of the Aerospace Industries Association, a member of the National Academy of Engineering and a fellow of both the American Institute of Aeronautics and Astronautics and the Royal Aeronautical Society. He was appointed earlier by the President of the United States to the National Security Telecommunications Advisory Committee. He received BS (summa cum laude), MS and PhD degrees in engineering from UCLA and was subsequently honored as UCLA Alumnus of the Year.