Merged into Archaea Energy, ticker now LFG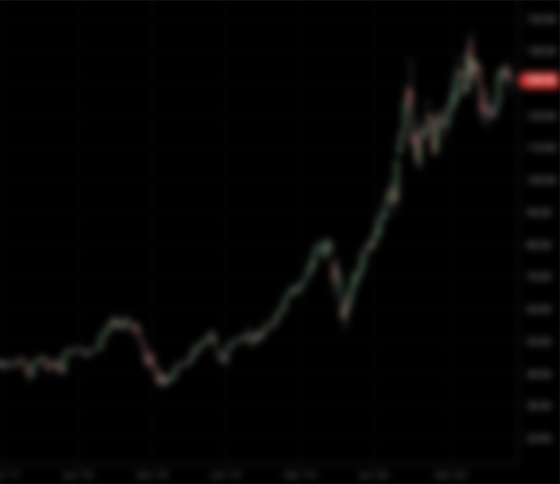 Raised

$237M

CIK

1823766

Focus

Energy, Sustainability
Daniel Joseph Rice, IV — Chief Executive Officer and director . Mr. Rice has over 15 years of experience in the energy industry. Mr. Rice is a Partner of Rice Investment Group and served as Chief Executive Officer of Rice Energy from October 2013 through the completion of its acquisition by EQT in November 2017. Prior to his role as Chief Executive Officer, Mr. Rice served as Chief Operating Officer of Rice Energy from October 2012 through September 2013 and as Vice President and Chief Financial Officer of Rice Energy from October 2008 through September 2012. Mr. Rice oversaw Rice Energy's growth from start-up through its $1 billion initial public offering in 2014 and eventual $8.2 billion sale to EQT in 2017. Mr. Rice also oversaw the creation and growth of Rice Midstream, which was acquired by EQM for $2.4 billion in 2018. Mr. Rice established Rice Energy's strategic framework for value creation, which yielded success for its shareholders and employees. He has utilized his operating and growth strategy formulation experience as the founder of Rice Energy to help portfolio companies of Rice Investment Group to refine and optimize their business strategies in order to profitably grow. Mr. Rice currently serves on the board of directors of EQT, and he recently joined the board of Whiting Petroleum in August 2020. Prior to joining Rice Energy, he was an investment banker for Tudor Pickering Holt & Co. in Houston and held finance and strategic roles with Transocean Ltd. and Tyco International plc.
J. Kyle Derham — Chief Financial Officer and director nominee . Mr. Derham is a Partner of Rice Investment Group. Mr. Derham, as part of the Rice Team, led the shareholder campaign in 2019 to revamp the strategic direction of EQT and elect a majority slate of director candidates to the board of EQT, the largest operator of natural gas production in the United States. Following the campaign, Mr. Derham served as interim Chief Financial Officer of EQT and currently serves as a strategic advisor to the company. Mr. Derham previously served as Vice President, Corporate Development and Finance of Rice Energy and Rice Midstream from January 2014 through November 2017. Through his various roles working alongside the Rice family, Mr. Derham has focused on evaluating, structuring and negotiating key acquisitions and execution of critical strategic initiatives to generate attractive risk adjusted returns for investors. Mr. Derham also has experience as a private equity investor, working as an associate at First Reserve and as an investment banker at Barclays Investment Bank.
James Wilmot Rogers — Chief Accounting Officer . Mr. Rogers served as Senior Vice Present and Chief Accounting Officer & Administrative Officer, Treasurer of Rice Energy from April 2011 through November 2017. Mr. Rogers led accounting, tax and human resources functions for Rice Energy, Rice Midstream and its numerous joint ventures and joint venture companies. Mr. Rogers oversaw such functions through two initial public offerings in a single calendar year (Rice Energy in January 2014 and Rice Midstream in December 2014) and through numerous asset and corporate level acquisitions totaling more than $10 billion in asset value. He also has numerous years in public accounting experience, having worked at both Ernst & Young and PricewaterhouseCoopers.
Dr. Kathryn Jackson — Independent director nominee . Dr. Kathryn Jackson, one of our independent director nominees, is an accomplished executive leader with a highly successful career in electricity generation, energy system operations and technology management. Dr. Jackson serves as Director of Energy and Technology Consulting for KeySource, Inc. Prior to this role, Dr. Jackson has served as President and Chief Technology Officer for RTI International Metals, Chief Technology Officer and Senior Vice President for Research and Technology for Westinghouse Electric Company, LLC, and Executive Vice President of River System Operations and Environment for the Tennessee Valley Authority. Dr. Jackson serves on the board of directors of Portland General Electric, Cameco Corporation, Duquesne Light Holdings and EQT. Dr. Jackson previously served on the board of directors of Rice Energy from April 2017 until its acquisition by EQT. Dr. Jackson holds advanced degrees in engineering, industrial engineering, and public policy from Carnegie Mellon University and the University of Pittsburgh. We believe Dr. Jackson's broad experience and deep technical knowledge across renewable and non-renewable energy sources will help us in our pursuit of a business combination that creates value for our stockholders and clean energy for our country.
Joseph Malchow — Independent director nominee . Mr. Malchow, one of our independent director nominees, is the Founding General Partner at HNVR Technology Investment Management in Menlo Park, California, a Seed and Series A venture capital firm. The firm supports software entrepreneurs in fields including artificial intelligence, developer tooling, low code business logic, data and computing infrastructure, cybersecurity for enterprise, government, and people, and SaaS in a number of specific verticals including finance and credit, freight and logistics, national security and defense technology, and construction. Mr. Malchow also sits on the Board of Enphase Energy, Inc. (Nasdaq: ENPH), a global energy technology company. Mr. Malchow earned an A.B. from Dartmouth College in 2008. He later studied at the law and business schools of Stanford University, receiving a J.D. in 2013. We believe that Mr. Malchow's considerable experience deploying early capital into emerging technology companies in Silicon Valley, as well as his experience on the board of a rapidly growing, public company that has pioneered significant breakthroughs in microgrid, battery, and solar technology, will add significant value to the board of directors.
James Torgerson — Independent director nominee. Mr. Torgerson, one of our independent director nominees, was the Chief Executive Officer of Avangrid, Inc., a public utility company with $35 billion of assets, from December 2015 until June 2020. Prior to that role, Mr. Torgerson served as President and Chief Executive Officer of UIL Holdings Corporation beginning in 2006. Prior to 2006, Mr. Torgerson was President and Chief Executive Officer of Midcontinent Independent System Operator, Inc. Mr. Torgerson served as the chair of the board of directors of the American Gas Association and serves as a trustee of the Yale-New Haven Hospital and as a trustee of Yale New Haven Health System. Until his retirement in June 2020, he served on the board and as an executive committee member of the Edison Electric Institute ("EEI"). Mr. Torgerson also co-chaired EEI's Board Committee for Reliability, Security and Business Continuity, which included responsibility related to cyber security for the EEI member utilities. Mr. Torgerson, prior to his retirement, was also a member of the Electricity Sub-sector Coordinating Council ("ESCC"), that coordinates with the federal government on physical and cyber security and natural disasters impacting the electric grid. We believe that Mr. Torgerson brings to the board of directors a distinguished, executive leadership experience as CEO and director of a large, public utility on the forefront of renewable energy development in the U.S.