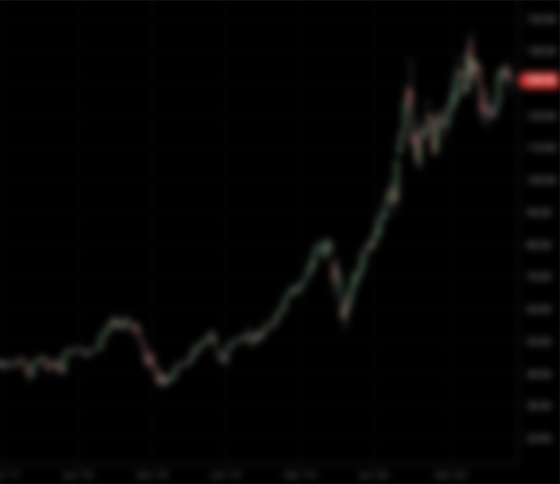 Raised

$200M

CIK

1823826

Focus

Consumer, Technology, Retail, Education, FinTech, Media, Gaming, Healthcare, Legal, Sustainability
Hope S. Taitz, our Chief Executive Officer and Chairperson , has extensive experience in mergers & acquisitions and principal investing. Ms. Taitz is currently the Chief Executive Officer of ELY Capital where she invests in and advises early stage companies. Prior to ELY Capital, Ms. Taitz was the co-founder of Catalyst Partners, an event driven, special situation hedge fund. After graduating with honors from the University of Pennsylvania majoring in economics and concentrating in marketing, Ms. Taitz began her investment banking career in mergers and acquisitions at Drexel Burnham Lambert. Ms. Taitz then transitioned to the buy side. Ms. Taitz has extensive public company board experience, having served and chaired all committees, as well as having been a lead director. She currently sits on the boards of directors of Athene Holding Ltd., MidCap Finco Holdings Limited, and Summit Hotel Properties, Inc., and previously served on the Boards of Apollo Residential Mortgage, Inc., Diamond Resorts International, Inc., Greenlight Capital RE, Ltd., and Lumenis Ltd. Ms. Taitz also focuses on equity and education and is an advocate for underrepresented groups in STEM. She currently serves as a board member on The New York City Foundation for Computer Science working on CSforALL and the 2025 STEM Initiative, and previously served on the board of Girls Who Code. Ms. Taitz is a founding board member of YRFDarca, a member of the Wharton School Undergraduate Executive Board as well as a member of the Center for Social Innovation, and an emeritus board member of Pencils of Promise. Ms. Taitz is well qualified to serve on our board of directors due to her significant experience in investment, mergers and acquisitions, as well as her service on the boards of directors of several public companies.
Joy Seppala, our Chief Financial Officer, Secretary and director , founded SISU Capital, a value-driven investment fund based in London. Prior to establishing SISU, Ms. Seppala was the Worldwide Head of the Special Situations Investment Group at Banque Paribas, overseeing investment groups in London, Hong Kong and New York. She previously worked in the Mergers and Acquisitions Departments at Drexel Burnham Lambert and Kidder Peabody. Ms. Seppala served for six years as a member of the U.K. Takeover Panel and its Code Committee, an independent body which issues and administers the Code on U.K. Takeovers providing regulatory oversight. She was until recently a member of the Wharton School, University of Pennsylvania EMEA Alumni Board. Ms. Seppala serves on the Board of Governors for The Federation of Westminster Special Schools and is Vice-Chairman of the Financial Resources Committee. Additionally, she is a board member of a cyber security company and a travel technology company, both early stage businesses. Ms. Seppala has been active across all areas of investing, including private equity, distressed investments, mergers and acquisitions and corporate restructurings. Ms. Seppala holds an M.B.A. in Finance and Real Estate from the Wharton School, University of Pennsylvania and a B.A. in Economics and Political Science from Rutgers University. Ms. Seppala is well qualified to serve on our board of directors due to her extensive experience in investment and the technology industry.
Merline Saintil, our director nominee , has served as a technology and business executive at Fortune 500 and privately-held companies, including Intuit, Yahoo, PayPal, Adobe, Joyent, and Sun Microsystems. From 2019 to 2020, she was the Chief Operating Officer, R&D-IT of Change Healthcare Inc. Prior to that, she held the position of Head of Operations, Product & Technology with Intuit Inc. from November 2014 until August 2018. Ms. Saintil currently serves on the boards of directors of Lightspeed (NYSE: LSPD) since 2020, ShotSpotter (NASDAQ: SSTI) since 2019, and Banner Corporation (NASDAQ: BANR) since 2017. She is a member of the Compensation, Nominating and Governance Committee at Lightspeed, a member of the Audit Committee at Shotspotter, and a member of Risk and Compensation Committees at Banner Corporation. Ms. Saintil has received numerous accolades during her career, most recently being named Women Inc.'s 2019 Most Influential Corporate Board Director. In prior years, she was ranked one of the Most Powerful Women Engineers in the World by Business Insider magazine, she was recognized as a Women of Influence 2017 by Silicon Valley Business Journal, and she has earned a Lifetime Achievement Award from Girls in Tech. She is certified in Cybersecurity Oversight by the National Association of Corporate Directors and the Carnegie Mellon Software Engineering Institute. Ms. Saintil holds a B. Sc. from Florida A&M University and a M. Sc. from Carnegie Mellon University, and has completed Stanford Directors' College and Harvard Business School's executive education program. She is well qualified to serve on our board of directors due to her significant experience in technology industry and business operations.
Jason Scheir, our director nominee , has been working at Apollo as a Partner and the US Head of its Hybrid Value Group since 2008. Before joining Apollo, Mr. Scheir worked at Tailwind Capital, a middle market private equity firm. Prior to Tailwind, he was a member of the Restructuring Group and Mergers & Acquisitions Group at Rothschild Inc. Mr. Scheir currently serves on the board of directors of Genco Shipping & Trading (NYSE: GNK) and Ridgeback Resources and is a board observer of Expedia Group Inc (NASDAQ: EXPE) and Gannett Co Inc (NYSE: GCI). Mr. Scheir graduated magna cum laude from Cornell University with a BS in applied economics and received his M.B.A. with honors from the University of Pennsylvania's Wharton School. Mr. Scheir is well qualified to serve on our board of directors due to his significant experience in corporate finance, restructuring and mergers and acquisitions, as well as his service on the boards of directors of several public companies.
Fatou Sagnang, our director nominee , has served as an Investment Director at Mubadala Capital in the firm's ventures team in London since 2018. In her current role, Ms. Sagnang leads the execution of early and late stage growth transactions for Mubadala Capital globally and manages the firm's stake in the SoftBank Vision Fund. Ms. Sagnang was previously employed at Mubadala Capital from 2009 to 2013 as an associate. From 2015 to 2018, Ms. Sagnang worked at Zymergen, a SoftBank Vision Fund portfolio company, and helped scale the business to "unicorn" status. Ms. Sagnang started her career as an analyst at McKinsey & Co. She holds a B.S.E. from Princeton University and an M.B.A., with distinction, from Harvard Business School. Ms. Sagnang is well qualified to serve on our board of directors due to her significant investment and business operations experience.
Roy Swan, our director nominee , leads The Ford Foundation's Mission Investments team, managing the foundation's portfolio of mission-related investments (MRIs), program-related investments (PRIs), and grants dedicated to the impact investing field. Before joining the Ford Foundation in 2018, Mr. Swan was a managing director at Morgan Stanley for ten years, where he held roles including co-head of Global Sustainable Finance, President & COO of Morgan Stanley Trust, and founding CEO and Managing Member of Morgan Stanley Impact Small Business Investment Company LLC, where he remains a Managing Member. Before Morgan Stanley, Mr. Swan served as CFO and Corporate Secretary at Carver Bancorp (NASDAQ: CARV) in Harlem, the largest African American-managed bank in the U.S. at that time. Over the course of his career, Mr. Swan has also worked in corporate law, investment banking, media, and as founding Chief Investment Officer of the Upper Manhattan Empowerment Zone. Mr. Swan received a B.A. from Princeton University and a J.D. from Stanford Law School. Mr. Swan is well qualified to serve on our board of directors due to his significant experience in impact investment, finance, and public company management.
Emil Woods, our director nominee , is a Principal of LCV Blockchain GP, LLC (the General Partner) and LCV Blockchain Management, LLC (the Investment Manager), and the Portfolio Manager of CH/LCV Fund VII, L.P., a venture capital fund focused on investments in blockchain and distributed ledger technology companies. In 2012, Mr. Woods co-founded Liberty City Ventures, a New York City-based seed stage venture capital investment firm. Prior to that, Mr. Woods co-founded Cedar Hill Capital Partners, LLC, a multi-strategy institutional asset management firm in 2005. Prior to 2004, Mr. Woods was a Portfolio Manager at SAC Capital Management and, prior to that, he worked in various financial services capacities, including Portfolio Manager and Head Trader in the Equities and Asset Management divisions of Goldman Sachs & Co. He has served on the boards of several private companies, including Kabompo Holdings, Inc., the holding company of Paxos, a regulated financial institution building infrastructure to enable movement between physical and digital assets, Lukka, Inc., a software company that provides institutional grade middle and back office solutions to aggregate, normalize and process crypto transactional data into audit-ready financial and operating information, and Omega Point Research, Inc., a company that brings advanced quantitative investing to fundamental-style asset managers, funds of funds, and endowments. Mr. Woods received a B.S.E. from the Wharton School of the University of Pennsylvania. Mr. Woods is well qualified to serve on our board of directors due to his significant experience in venture capital and finance.
Specialist Advisors
Our Specialist Advisors will assist our management team in search of suitable acquisition targets following the consummation of this offering. They are as follows:
Katia Beauchamp, our Specialist Advisor, is the co-founder and CEO of Birchbox, the discovery commerce beauty business launched in 2010. Ms. Beauchamp co-created the Birchbox concept bringing demand generation and demand capture into one experience. In the early years of Birchbox, Ms. Beauchamp focused on establishing Birchbox's B2B brand where she forged revenue-generating partnerships with brands, including L'Oreal, LVMH and Estee Lauder. From 2010 to 2016, Ms. Beauchamp led Birchbox's fundraising efforts with outside financing from private equity and debt. In 2012, Ms. Beauchamp orchestrated and closed an acquisition of a European-based business, expanding Birchbox operations to three new countries: France, UK and Spain. Other company expansions include launching Birchbox Grooming in 2012 and in-house beauty brands Arrow and LOC in 2015. In 2018, Ms. Beauchamp created a strategic partnership with Walgreens Boots Alliance to expand Birchbox to physical retail. Most recently, Ms. Beauchamp helped navigate the all-cash sale of Birchbox's wholly owned French subsidiary. She has received awards including Advertising Age's Women to Watch, CEW Achievers Award, Fortune 40 Under 40, Inc. 30 Under 30, Marie Claire's New Guard, WWD Digital Innovator of the Year, and YMA Fashion's Entrepreneur of the Year, among others. She is currently an Entrepreneur-in-Residence at Harvard Business School, meeting with students and faculty as an official advisor on campus. Ms. Beauchamp holds a B.A. in International Studies and Economics from Vassar College and an M.B.A. from Harvard Business School.
James Gold, our Specialist Advisor , was President and Chief Merchandising Officer for The Neiman Marcus Group, LLC from 2010 to 2019. The Neiman Marcus Group is one of the premier retailers of luxury and fashion merchandise in the U.S. and has been operating for over a century. In his role as President and Chief Merchandising Officer, Mr. Gold oversaw strategy, merchandising, management, operations, and creative services, and led the company's integrated merchant and planning team for NM Stores, Bergdorf Goodman, and E-Commerce. Mr. Gold joined Neiman Marcus Stores in 1991. In 1997, after advancing through a series of buying and store positions, he was promoted to Vice President, Neiman Marcus Last Call Division. Subsequently, in 2000, he was named Vice President, Divisional Merchandise Manager, Women's Designer Sportswear. In 2002, he was promoted to Senior Vice President, General Merchandise Manager, Men's, Cosmetics and Fragrances. He was appointed President and CEO of Bergdorf Goodman in 2004, a position he held until October 2010. In October 2010, Mr. Gold was appointed President and Chief Merchandising Officer for the Neiman Marcus Group. Mr. Gold currently serves on the boards of Joor Software, Vuori Clothing and World of Children. Additionally he serves as a Senior Advisor to Roth Capital and 12/12 Ventures. Mr. Gold holds a B.A. from Tulane University and an M.B.A. from Harvard Business School.
Julie Larson-Green, our Specialist Advisor , is the Chief Experience Officer at Qualtrics, where she leads people operations and product design and development, a role she has held since 2017. Prior to Qualtrics, she spent 25 years at Microsoft where she was most recently Executive Vice President leading the Microsoft Office engineering, product management, design and research teams. In January 2020, Ms. Larson-Green joined the public board of Health Catalyst (NASDAQ: HCAT), based in Utah, to help the company redefine healthcare through improved data analytics. She leads the tech committee and is a member of the compensation committee at Health Catalyst. She acts as an advisor to Harper Wilde, a small consumer start up in Los Angeles, CA since 2018. Ms. Larson-Green is also on the board of Goleadoras, a non-profit that seeks to battle gender disparity by empowering young women in personal and intuitive ways. Ms. Larson-Green holds a B.A. in Business from Western Washington University and a M.S. in Software Engineering from Seattle University.
Kristen Titus, our Specialist Advisor, is the Executive Director of the Cognizant US Foundation, leading a $100 million portfolio of philanthropic investments to supporting technology education and skills training across the United States. Before leading the Cognizant US Foundation, Ms. Titus served as Chief Technology & Innovation Officer of New York State from 2016 to 2018, the founding Executive Director of Girls Who Code from 2012 to 2014, and the founding Executive Director of NYC Tech Talent Pipeline 2014 to 2016. As New York's first CTIO, Ms. Titus led the State's digital and tech policy portfolios, where she oversaw historic investments in technology education, workforce, and economic development. In New York City, Ms. Titus launched the Mayor's Tech Talent Pipeline, an initiative mobilizing executives in support of first-of-its-kind policy and programming, including a new tech training and education portfolio, investments to realign the city's top colleges, and the launch of Computer Science for All. Her work has served as model for President Obama's TechHire and CSforAll initiatives, now replicated in several cities. Previously, Ms. Titus was the founding Executive Director of Girls Who Code, the national nonprofit working to close the gender gap in technology and engineering. Recognizing her work in the field, Ms. Titus was named one of TIME Magazine's "30 People Under 30 Changing the World," one of Business Insider's 2014 "Most Influential Young People in Tech," one of Forbes' "Women Changing the World," and Elle Magazine's "11 Women Who Might Just Change the World." She was also one of Business Insider's "Silicon Alley 100." Ms. Titus was named an Aspen Ideas Festival Scholar in 2013. Ms. Titus is a former consultant to nonprofits, foundations, and corporate partners working at the intersection of philanthropy and technology, and the former Managing Director of Jumo.com, the social network for the social sector from Facebook Co-Founder Chris Hughes. She sits on the Board of CODE2040, is a member of the Women's Forum, the Guggenheim's Global Innovation Group and an Advisor at GlobalGiving and Crisis Text Line. Ms. Titus holds a B.A. in Art History from the University of Wisconsin.
Brian Weinstein, our Specialist Advisor, is President and Chief Operating Officer of Bad Robot. Bad Robot, formed by filmmaker J.J. Abrams in 2001, has produced television series such as Lovecraft Country, Alias, Lost, Fringe, Person of Interest, and Westworld and feature films such as Super 8, Star Wars: The Force Awakens and Star Wars: Rise of Skywalker, the Star Trek, Mission: Impossible and Cloverfield franchises and interactive content including the mobile app Action Movie FX. Mr. Weinstein joined Bad Robot in June 2017 after 12 years at Creative Artists Agency (CAA). He originally served as Head of Corporate Finance at CAA, before becoming Head of Global Client Strategy. In that role, Mr. Weinstein led the agency's efforts to maximize value, generate revenue, and oversee business development for agency clients in all areas across sports and entertainment. Before joining CAA, he was a corporate associate at the law firm Skadden, Arps, Slate, Meagher & Flom. In addition to his corporate background, Mr. Weinstein has extensive political and non-profit experience. He is the founder and Chairman Emeritus of The Opportunity Network, a non-profit focused on responding to the inequitable structures of access, college opportunity, and professional mobility that disproportionately affect students of color and students from low-income communities. In recognition of his work with The Opportunity Network, Mr. Weinstein received the Champion of Social Entrepreneurship award from CoachArt, a non-profit serving young children facing serious illness. He is also a Board Member for the US Soccer Foundation, an organization established to grow the sport of soccer in the United States, with a special emphasis on underserved communities. In 2020, Mr. Weinstein became a founding owner and investor in Angel City FC, a Los Angeles-based, majority-women founded franchise in the National Women's Soccer League. Mr. Weinstein holds a B.A. in History from Yale University and a J.D. from Columbia Law School.