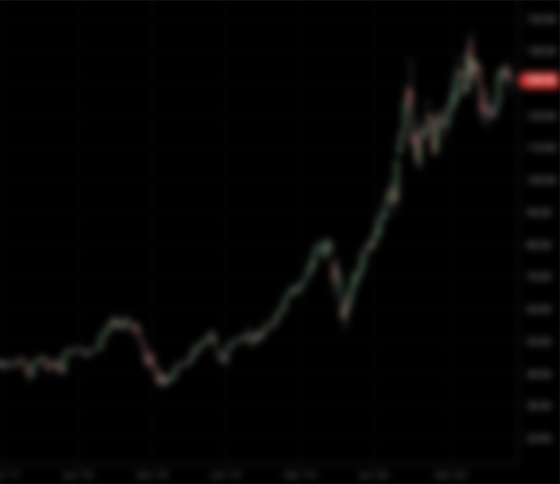 Viveon Health Acquisition Corp.
Jagi Gill, PhD, has served as our Chief Executive Officer since August 2010. Dr. Gill, has more than 20 years of healthcare investment and general management experience. From 2017 to 2020, he served as the Vice-President of Business Development and General Manager of AcuVentures, a business unit within Acumed LLC, a Berkshire Hathaway Company. Acumed LLC is a market leader in the orthopedic sector with particular strength in the upper extremity fracture repair and trauma market segments. As the General Manager, Dr. Gill led two business units, Rib Fixation and the Soft Tissue Repair, with responsibilities for product development, sales, marketing and profitability. Under his leadership, the business units grew 2-3x faster than their market segment. In addition to general management responsibilities, Dr. Gill was involved in sourcing, closing and integrating four acquisitions within the orthopedic sector for Acumed. These transactions ranged from technology acquisitions serving as tuck-in product integrations to stand alone companies with global revenue. From 2009 to 2017, he was the Founder, Chief Executive Officer and Board Member of Tenex Health a privately held orthopedic sports medicine company. In this capacity he patented, designed and developed the initial platform technology intended to treat chronic tendon pain. Under his leadership, Tenex Health launched commercially, generated positive operating income, secured FDA regulatory approval, developed a manufacturing and operations infrastructure, and established sales channels serving the outpatient Ambulatory Surgery Centers. Before founding Tenex Health, Dr. Gill was the Founder and Chief Executive Officer of OrthoCor, a company providing non-invasive pain management technology, from 2007 to 2009, while also serving on an advisory and consulting capacity to a number of medical technology companies. OrthoCor developed and commercialized orthopedic knee braces integrating pulsed electromagnetic technology to address chronic pain associated with trauma or osteoarthritis. Prior to this, he served in executive business development roles for Boston Scientific Corporation from 2001 to 2007 where he was involved in sourcing and supporting the acquisition of private companies which collectively accounted for more than $750 million in enterprise value. While at Boston Scientific, he was involved in the investments in, and acquisition of, the following private companies: Advanced Bionics (implantable neurostimulation), Cameron Health (implantable cardiac rhythm management), Innercool (systemic hypothermia for recovery from cardiac arrest), Orqis Medical (heart failure treatment) and Kerberos (endovascular thrombectomy). Dr. Gill completed his BSc and MSc in Anatomy from McGill University and PhD in Neuroscience from Mayo Clinic College of Medicine. We believe we will be able to capitalize on Dr. Gill's experience and accomplishments in the orthopedic and spine markets, along with his relationships among executives in the target companies, their supply chains, and their customer networks, to successfully close a business combination.
Rom Papadopoulos, M.D., has served as our Chief Financial Officer since August 2020. Dr. Papadopoulos has more than 25 years of healthcare investment and operational experience. From 2006 to June 2020, Dr. Papadopoulos was the Founder and Managing Partner of Intuitus Capital, a private equity firm actively investing in the healthcare sector. At Intuitus, he led investments in more than 30 companies with a total of more than $700 million in enterprise value. Prior to founding Intuitus Capital, Dr. Papadopoulos was Chief Financial Officer, Chief Operations Officer, Corporate Executive Vice President and Corporate Secretary of Global Energy Holdings (NYSE Amex: GNH). While at GNH, he created and executed the company's repositioning from traditional markets to renewable energy. He was responsible for coordinating all aspects of the financial management of the company including cash management and treasury, risk management, audit functions, SEC reporting and compliance as well as HR functions and employee policies. Dr. Papadopoulos was an early investor in Tenex Health Inc., a medical device company engaged in the manufacturing and sale of minimally invasive high frequency technology used to perform percutaneous tenotomy and fasciotomy. He eventually became the interim CFO for the company until September 2013. In this capacity, he was an integral part of the team seeking and completing acquisitions for the company. From 2002 to 2006, Dr. Papadopoulos was the Managing Director and head of healthcare investment banking for Caymus Partners, a middle market investment banking firm. Dr. Papadopoulos received his medical degree (M.D.) from the Aristotelian University of Thessaloniki, Greece, Medical School in 1985 and conducted his post-graduate training in Pediatrics at Emory University in 1986. We believe that Dr. Papadopoulos is qualified to sit on our board due to his years of experience in the healthcare industry, as a clinician as well as an investor who possesses unique insight into medical technology assets, in addition to his strong financial credentials.
Lishan Aklog, MD is Co-Founder, Chairman and Chief Executive Officer of PAVmed Inc. Dr. Aklog has also served as Executive Chairman of Lucid Diagnostics Inc. since its inception in 2018, as a co-founding Partner of both Pavilion Holdings Group LLC ("PHG"), a medical device holding company, since its inception in 2007, and Pavilion Medical Innovations LLC, a venture-backed medical device incubator, since its inception in 2009. He previously served as Chairman and Chief Technology Officer of Vortex Medical Inc., a PHG portfolio company, from its inception in 2008 until its acquisition in October 2012 by Angiodynamics. and has served as a consultant and on the advisory boards of many major medical device companies as well as innovative startups. Dr. Aklog is an inventor on 25 issued patents and over 45 patent applications, including the core patents of Vortex Medical's AngioVac® system and the patents for a majority of PAVmed Inc.'s products. Prior to entering the medical device industry full-time in 2012, Dr. Aklog was an academic cardiac surgeon serving, from 2006 to 2012, Associate Professor of Surgery, Chief of Cardiovascular Surgery and Chair of The Cardiovascular Center at St. Joseph's Hospital and Medical Center's Heart and Lung Institute in Phoenix, Arizona, from 2002 to 2006, as Assistant Professor of Cardiothoracic Surgery, Associate Chief of Cardiac Surgery and Director of Minimally Invasive Cardiac Surgery at Mount Sinai Medical Center in New York, and as Assistant Professor of Surgery at Harvard Medical School, Director of the Cardiac Surgery Research Laboratory, and an attending cardiac surgeon at Brigham and Women's Hospital in Boston, from 1999 to 2002. Dr. Aklog received his clinical training in general and cardiothoracic surgery at Brigham and Women's Hospital and Boston Children's Hospital, during which he spent two years as the Medtronic Research Fellow at Harvard Medical School's Cardiac Surgery Research Laboratory. He was then awarded the American Association of Thoracic Surgery Traveling Fellowship pursuant to which he received advanced training in heart valve surgery under renowned cardiac surgeons Sir Magdi Yacoub at Harefield Hospital in London and Professor Alain Carpentier at L'Hopital Broussais in Paris. Dr. Aklog is a co-author on 38 peer-reviewed articles and 10 book chapters. He has served on the Editorial Board of the Journal of Cardiothoracic Surgery since 2006. He is a member of numerous professional societies and has been elected to the American Association of Thoracic Surgery. He served on the Board of Directors of the International Society for Minimally Invasive Cardiothoracic Surgery from 2006 to 2009 and as President of the 21st Century Cardiothoracic Surgery Society in 2011. During his clinical career he was recognized as one of America's Top Doctors in the Castle Connolly Guide from 2002 to 2013. He serves as Chairman of the Boston ECG Project Charitable Foundation and the International Board of Directors of Human Rights Watch. Dr. Aklog received his A.B., magna cum laude, in Physics from Harvard University, where he was elected to Phi Beta Kappa. Dr. Aklog received his M.D., cum laude, from Harvard Medical School.
Brian Cole MD, MBA is the Managing Partner of Midwest Orthopedics at Rush in Chicago, the lead executive for this large specialty practice which is consistently ranked as one of the top orthopedic groups by US News & World Report. Dr. Cole is a Professor in the Department of Orthopedics with a conjoint appointment in the Department of Anatomy and Cell Biology at Rush University Medical Center. In 2015, he was appointed as an Associate-Chairman of the Department of Orthopedics at Rush. In 2011, he was appointed as Chairman of Surgery at Rush Oak Park Hospital. He is the Section Head of the Cartilage Research and Restoration Center at Rush specializing in the treatment of arthritis in young active patients with a focus on regenerative medicine and biologic alternatives to surgery. He also serves as the head of the Orthopedic Master's Training Program and trains residents and fellows in sports medicine and research. He lectures nationally and internationally and holds several leadership positions in prominent sports medicine societies. Through his basic science and clinical research, he has developed several innovative techniques with several patents for the treatment of shoulder, elbow and knee conditions. He has published more than 1,000 articles and 10 widely read textbooks in orthopedics and regenerative medicine. In addition to his academic accomplishments, Dr. Cole currently serves in many senior leadership roles in organizations such as President of the Arthroscopy Association of North America, President of the Ortho-regeneration Network Foundation, and Secretary General (Presidential-line) International Cartilage Repair Society. Dr. Cole is frequently chosen as one of the "Best Doctors in America" since 2004 and as a "Top Doctor" in the Chicago metro area since 2003. In 2006, he was featured on the cover of Chicago Magazine as "Chicago's Top Doctor" and was selected as NBA Team Physician of the Year in 2009. Orthopedics This Week has named Dr. Cole as one of the top 20 sports medicine, knee and shoulder specialists repeatedly over the last 5 years as selected by his peers. He is the head team physician for the Chicago Bulls NBA team, co-team physician for the Chicago White Sox MLB team and DePaul University in Chicago. Dr. Cole was awarded his medical degree from the University of Chicago Pritzker School of Medicine and his MBA from the University of Chicago Booth School of Business. He completed his residency in Orthopedic Surgery at the Hospital for Special Surgery — Cornell Medical Center in New York and his fellowship in Sports Medicine at the University of Pittsburgh.
Doug Craft is the Chief Executive Officer of Atlanta-based Medicraft, Inc., which is one of the largest independent agents for Medtronic, the world leader in medical technology and pioneering therapies. He has devoted his entire career to the medical industry, initially concentrating in the sale of spinal implants, which he continues today. Mr. Craft has extensive relationships with health care systems, surgeons and other senior health care professionals across the nation. Over the past three decades his commercial interests have expanded to include evaluating, consulting and developing businesses in the medical field generally, including but not limited to neuro-intraoperative monitoring, biologic agents, orthopedic reconstruction implants, surgical navigation systems, regenerative kidney technology, trans-catheter cardiac valves and spinal implant device design. He has funded and started over 12 businesses in the Orthopedic, Spine and Neurological segments such as Biocraft Inc, Orthocraft Inc, Neurocraft Inc, Pharmacraft, Premier Medical Systems, and Diamond Orthopedics. Early in his career, he was one of the first agents for Danek a publicly traded spinal implant company which merged with Sofamor to become Sofamor-Danek and relisting on the NYSE. Sofamor-Danek was acquired by Medtronic in 1999 for $3.7 billion. Mr. Craft is a highly experienced entrepreneur who is continually exploring opportunities to multiply investments in medical businesses and technologies. Mr. Craft earned a B.S. degree in biomedical engineering from Mississippi State University, and is a Distinguished Fellow of the College of Engineering at Mississippi State University.