Merged into Airspan Networks Inc., ticker now MIMO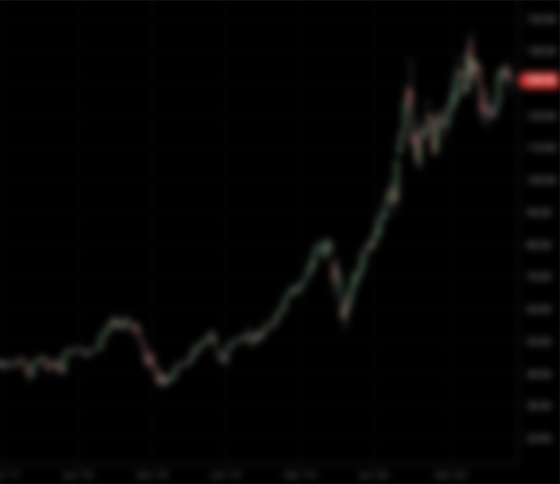 NBA
Completed
Airspan Networks Inc.
New Beginnings Acquisition Corp.
Raised

$116M

CIK

1823882

Focus

Travel, Leisure, Technology, FinTech, Insurance, Real Estate, PropTech
Russell W. Galbut, our Chairman since inception, has over 34 years of experience in the urban mixed-use real estate sector, which has included fostering relationships with complementary retail, hospitality, and food and beverage brands. Mr. Galbut co-founded in 1989, and currently serves as the Managing Principal of, Crescent Heights ("Crescent Heights"), one of America's largest residential developers of quality apartments and condominiums, which has been active in over 15 markets from coast-to-coast and has developed over 40,000 residential units, including pioneering the condo hotel concept. Crescent Heights is led by its three principals, Sonny Kahn, Russell Galbut and Bruce Menin, who directly invest in the projects through tax efficient, special purpose vehicles, thus making each project separate and distinct from one another. Prior to founding Crescent Heights, Mr. Galbut was a real estate consultant, working as a senior consultant at Laventhal and Horwath from 1974 to 1976. Subsequent to this and prior to 1989 Mr. Galbut developed and owned a number of development, hospitality and medical businesses. Mr. Galbut currently serves as the chairman of the board of directors of Norwegian Cruise Line Holdings Ltd. (NYSE: NCLH), for which he has served as an independent director since November 2015. Mr. Galbut is also a member of the compensation committee of Norwegian Cruise Line and previously served as a member of the Board of Directors of Prestige Cruises International, Inc. and its predecessor from September 2005 until Norwegian Cruise Line Holdings Ltd.'s acquisition of Prestige in November 2014. Mr. Galbut currently serves on the Dean's Advisory Board for the Cornell University School of Hotel Administration. Mr. Galbut received his J.D. degree from the University of Miami School of Law.
Michael S. Liebowitz, our Chief Executive Officer since inception, is a seasoned business executive with extensive experience founding, acquiring, and monetizing businesses in the insurance and financial industries. Mr. Liebowitz served as President and Chief Executive Officer of Harbor Group Consulting LLC, an insurance and risk management consulting firm, from its formation in 1995 to 2018, including as President and Chief Executive Officer. Mr. Liebowitz currently serves as a Managing Director and Executive Vice President of Alliant Insurance Services, Inc., and President of the Harbor Group Division of Alliant Insurance Services Inc.. Mr. Liebowitz served as President and Chief Executive Officer of Innova Risk Management, a boutique real-estate insurance firm, which he acquired in 2006 in a joint venture with Douglas Elliman Real Estate and was subsequently sold in 2019. Innova is a leading provider of property and casualty insurance in the co-op and condominium markets in the New York area. In 2017, Mr. Liebowitz founded High Street Valuations, a firm that specializes in providing insurable value calculations for banks, capital market lenders, owners, and property management companies, for which he served as President since its founding. Mr. Liebowitz served on the board of Ladenburg Thalmann Financial Services Inc., the parent company of Ladenburg Thalmann, from January 2019 to February 2020 and the board of The Hilb Group, a leading middle market insurance agency headquartered in Richmond, Virginia, from 2011 to 2013. Since 2008, Mr. Liebowitz has served as President and Chief Executive Officer of Hallman & Lorber Associates, Inc., a firm that provides consultancy and actuarial services to qualified pension plans. In 1999, Mr. Liebowitz was a founding principal of National Financial Partners Corp. (NYSE: NFP), which was taken public in 2003 and was acquired by a controlled affiliate of Madison Dearborn Partners, LLC in 2013, and is now one of the largest insurance brokers in the world. Mr. Liebowitz has acted as an advisor to many of the largest companies around the globe including Goldman Sachs, JP Morgan, Morgan Stanley, Starwood, Apollo, UBS, HSBC, Deutsche Bank and many others on their complex insurance matters within their investment banking/M&A groups. He was special consultant to GMAC for the World Trade Center financing prior to and after 9/11 and its claims and litigation process and strategy and advised the US Federal Reserve and Goldman Sachs in the depths of the financial crisis in the newly created TALF lending program. Mr. Liebowitz is the managing member of M2AFO, LLC a family office vehicle he created in 2018. M2AFO, LLC is active in several investments and continues to invest in innovative businesses, including the Mondrian South Beach Hotel. Mr. Liebowitz graduated from CW Post College-LI University with a B.S. in Finance.
Benjamin Garrett, one of our independent director nominees, is an experienced mergers & acquisitions advisor and has led billions of dollars of completed transactions. He has sourced, completed and been involved in the financing of numerous transactions, and has actively advised publicly listed companies on M&A strategy. Mr. Garrett currently serves as a Managing Director at Torreya a global investment banking boutique providing mergers and acquisitions, capital markets, and licensing advisory services to life sciences companies. Mr. Garrett joined Torreya in 2008 and became the youngest Managing Director at the firm in 2017. He is a graduate of NYU's Stern School of Business.
Frank A. Del Rio, one of our independent director nominees, has over 10 years managerial and operational experience in the cruise line industry. From 2008 to 2014 Mr. Del Rio served as Senior Vice President of Prestige Cruises International, Inc., until its acquisition by Norwegian Cruise Line, for which Mr. Del Rio served as a Senior Vice President from 2014 to 2018. In 2018 Mr. Del Rio founded Divinus Life LLC, a specialty provider of skin and wellness products and for which he currently serves as Chief Executive Officer. Mr. Del Rio graduated from University of Florida with a B.A. in Economics and a B.S. in Finance.
Kate Walsh, PhD, one of our independent director nominees, has over 35 years of experience in the hospitality industry, having previously worked for Loew Corporation as an internal auditor, and Nikko Hotels International as the Corporate Director of Training and Development and subsequently, Corporate Director of Human Resources. For the past 20 years, she has been a member of the faculty at the School of Hotel Administration at Cornell University, and for the past four years, has served as its Dean and Professor of Management. Dean Walsh has assembled a board of advisors for the School of Hotel Administration that includes top leaders in the hospitality industry representing the real estate development, owner, brand operator, cruise line and restaurant sectors. Dean has been an outspoken leader for the lodging and travel industries throughout her career and is acquainted with many of the significant players in the industry. Dean Walsh holds an B.S. degree in accounting from Fairfield University, a M.A. in hospitality from Cornell and a PhD in organization studies from Boston College. Dr. Walsh is also a former New York State certified C.P.A.