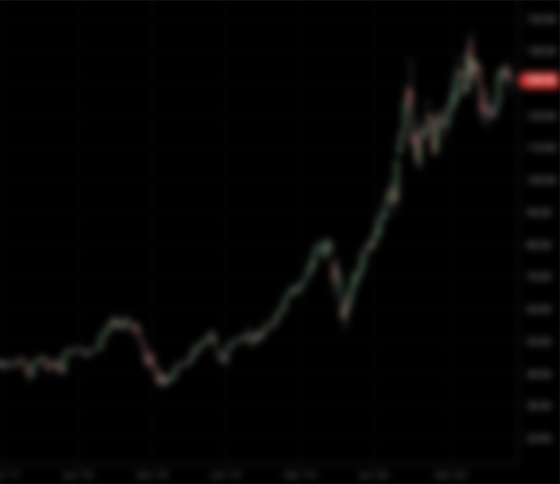 Health Assurance Acquisition Corp.
Raised

$525M

CIK

1824013

Focus

Healthcare, Technology
Hemant Taneja, our Chairman and Chief Executive Officer has been a managing partner at General Catalyst since 2002 and the founder of the firm's Silicon Valley operations. Mr. Taneja partners with mission-driven founders building platform companies that are fundamentally aligned with the long-term interests of society. Mr. Taneja is an early investor in market-leading companies across many sectors of the economy like Anduril, Canva, Color, Gitlab, Grammarly, Gusto, Livongo, Ro, Samsara, Snap, and Stripe.
Mr. Taneja's primary investment thesis, known as "economies of unscale," explores how 21st-century founders leverage AI-based mass personalization techniques to innovate and build platforms across all sectors of the economy. In Mr. Taneja's 2018 book Unscaled, he builds on that thesis and articulates the need for accountability, transparency, and explainability in AI technologies as they permeate deeper into daily life. Mr. Taneja's piece in Harvard Business Review, "The Era of Move Fast and Break Things is Over," advocates for entrepreneurs and venture capitalists to adopt frameworks for responsible innovation and investing.
Mr. Taneja is also the founder and Executive Chairman of Commure, a company that has partnered with major health systems to modernize the software infrastructure for the healthcare space since its inception in 2017. Mr. Taneja's recently published book UnHealthcare, co-authored with Dr. Klasko, lays out their thesis for how the healthcare system needs to transform into a health assurance system to bring consumerism, affordability, and rational economic behavior to this important sector.
In addition to his investment work, Mr. Taneja is the Co-Founder of Advanced Energy Economy, an organization focused on transforming energy policy in America since 2011; and is a Founding Board Member of the Khan Lab School, a nonprofit K-12 school dedicated to classroom innovation since 2014. Mr. Taneja sits on the Board of Fellows for the Stanford School of Medicine and teaches a course at the college on A.I., Entrepreneurship, and Society. More recently, Mr. Taneja was featured in Business insider's "100 People Transforming Business" list.
Quentin Clark, our Director, is a managing director at General Catalyst, a venture capital firm that partners with seed- to endurance-stage founders to help build companies that withstand the test of time. Since joining in 2020, Mr. Clark focuses on investing in healthcare and enterprise SaaS, software, and platforms concentrating on transforming the workplace. Since joining the firm, Mr. Clark has made investments in Kernel, Minio, Range, Sprout, and several yet to be announced companies. Mr. Clark is on the boards of Commure, Kernel, ThoughtSpot, Coda, and Minio.
Prior to joining General Catalyst, Mr. Clark was CTO at Dropbox (NASDAQ: DBX) from 2017 to 2019, where he led the company's engineering, product, design, growth, and IT teams. Mr. Clark worked with them through its IPO, its pivot to Dropbox Spaces, and drove the portfolio expansion, starting with the acquisition of HelloSign. Prior to Dropbox, Mr. Clark spent two decades with Microsoft between 1994 and 2014, starting as a software engineer, then product manager, and eventually leading the whole data platform business into Microsoft's cloud, Azure. Mr. Clark then joined SAP from 2014 to 2016, first as CTO, then as Chief Business Officer, where he led strategy and product direction for the platform and ultimately for the company.
Mr. Clark is a graduate of the University of Massachusetts at Amherst (1994), where he earned a B.S. in Physics and double-majored in Computer Science and currently sits on the Advisory Board for the College of Information & Computer Sciences.
Stephen K. Klasko, MD, MBA, our Director, has been a pioneer in using connected care to build health assurance for all—especially as we emerge from the COVID-19 crisis.
As President and CEO of Philadelphia-based Thomas Jefferson University and Jefferson Health since 2013, Dr. Klasko has led one of the U.S.'s fastest growing academic health institutions based on his vision of the future of higher education. Jefferson Health focuses on managing the health of populations in southeastern Pennsylvania and southern New Jersey. Jefferson has the largest faculty based telehealth network in the country, the NCI-designated Sidney Kimmel Cancer Center, and an outpatient footprint that is among the most technologically advanced in the region.
This year, Dr. Klasko published UnHealthcare, with Hemant Taneja, as well as the textbook, Patient No Longer: Why Healthcare Must Deliver the Care Experience that Consumers Want and Expect.
Jefferson's 14 hospitals handled the most patients with COVID-19 in Philadelphia during the Spring 2020 surge. The hospital's strategy included immediate universal masking, early exchange of research with Italy, and a history of longtime pandemic planning.
In 2020, Dr. Klasko was named the first Distinguished Fellow of the World Economic Forum.
Dr. Klasko attended medical school in Philadelphia at Hahnemann University (1978), built his practice as an obstetrician in Allentown, and served as dean of Drexel University's College of Medicine (2000-2004). Dr. Klasko moved to Tampa, Florida, where he was dean of the Morsani College of Medicine and CEO of USF Health at the University of South Florida (2004-2013).
Anita V. Pramoda, our director, has been the CEO of Owned Outcomes, Inc., a health analytics software company, since 2014. Ms. Pramoda has also served as the Chairperson of the Board of Directors of the Federal Reserve Bank of San Francisco (Los Angeles) since 2016, and as a board member (and Chair of Compensation Committee) of Health Catalyst, Inc., (NASDAQ: HCAT), a provider of data and analytics technology and services to healthcare organizations, since 2016. Since 2020, Ms. Pramoda has also been a board member (and Chair of Audit Committee) of GoHealth (NASDAQ: GOCO), a digital marketplace for health insurance.
Previously, Ms. Pramoda served as a member of the board of directors of Dignity Health Foundation, from 2013 to 2017, Allscripts Healthcare, LLC (NASDAQ: MDRX), from 2013 to 2016, and as Chief Financial Officer at Epic Systems Corporation, from 2009 to 2012. Ms. Pramoda holds a Master in Business Administration degree from the University of Pennsylvania—The Wharton School (2004).
Jennifer Schneider, MD, our Director , has been the President of Livongo since 2018, where she is responsible for product, data science, engineering, marketing, clinical operations, and growth strategy. Dr. Schneider previously served as the company's Chief Medical Officer from 2015 to 2018, where she led the company's strategic clinical product vision, data science, clinical trials, and the organization's certified diabetes educators and coaches. Dr. Schneider is the author of Decoding Health Signals: Silicon Valley's Consumer-First Approach to a New Era of Health, which offers a guide to the depth of the chronic conditions problem facing the industry today and explores how companies are using big data analytics and artificial intelligence to reinvent care delivery for people with chronic conditions. Dr. Schneider was recently named to Modern Healthcare's List of Top Clinical Executives.
Prior to Livongo, Dr. Schneider held several key leadership roles at Castlight Health from 2010 to 2015, most recently as Chief Medical Officer. Dr. Schneider also has held leadership roles as a health outcomes researcher and Chief Resident at Stanford University from 2005 to 2006, and she has practiced medicine as an attending physician at Stanford University, the VA Palo Alto Health Care System, and Kaiser Permanente. Dr. Schneider has an undergraduate degree from the College of the Holy Cross (1997), a Doctor of Medicine degree from Johns Hopkins School of Medicine (2002), and a Master of Science degree in Health Services Research from Stanford University (2010). Dr. Schneider completed her internal medicine residency at Stanford University Hospital.
Glen Tullman, our Director, is the Executive Chairman and Founder of Livongo (NASDAQ: LVGO), the consumer first digital health pioneer committed to empowering people with chronic conditions to live better and healthier lives. Mr. Tullman is dedicated to finding a cure for diabetes and other chronic conditions—and to keeping people healthy until these cures are found.
A visionary leader and entrepreneur, Mr. Tullman previously ran two public companies that changed how health care is delivered. Before Livongo, Mr. Tullman served as Chief Executive Officer of Allscripts, which during his tenure from 1998 to 2012 was a leading provider of electronic health records, practice management, and electronic prescribing systems. Mr. Tullman took Allscripts public in 1999. Prior to Allscripts, Mr. Tullman was Chief Executive Officer of Enterprise Systems from 1997 to 1998, which he also took public and then sold to McKesson/HBOC. Mr. Tullman is the author of On Our Terms: Empowering the New Health Consumer, in which he proposes new solutions to address the chronic-condition epidemic facing our country.
A strong proponent of philanthropy, Mr. Tullman was honored in 2019 with a Robert F. Kennedy Human Rights Ripple of Hope Award for his career focused on improving the safety, empathy, and efficiency of our healthcare system. Mr. Tullman also serves as a Chancellor to the International Board of the Juvenile Diabetes Research Foundation and as a Board Member of the American Diabetes Association. Mr. Tullman has an undergraduate degree from Bucknell University (1981) and a Master of Arts from the University of Oxford (1982).
Evan Sotiriou, our Chief Operating Officer , has served in several senior management capacities of General Catalyst since 2019. Prior to that, Mr. Sotiriou served as the CFO for OrbiMed, which invests globally across the healthcare industry, from 2011 to 2019. Mr. Sotiriou also acted as the Vice President of GSC Group from 2000 to 2008, Managing Director of Clearlake Capital Management, L.P. from 2008 to 2010 and subsequently as the Chief Financial Officer for Archer Capital Management, L.P. from 2010 to 2011. Mr. Sotiriou holds an AB from Dartmouth College.