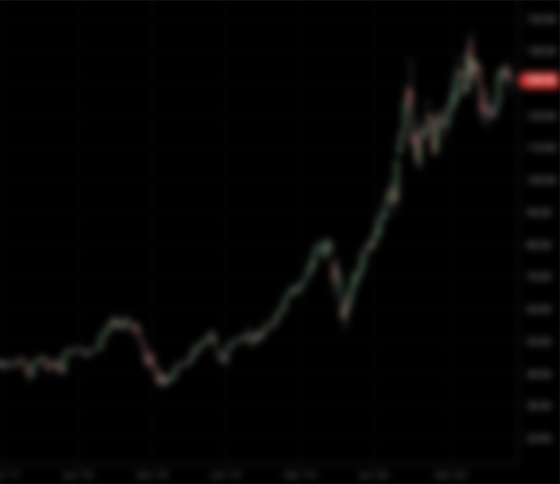 Healthcare Services Acquisition Corp
David T. Blair, our Chief Executive Officer and Chairman of the board of directors , has more than 25 years of experience in healthcare services. Since 2013, Mr. Blair has served as Executive Chairman of Accountable Health Solutions Inc., a diverse healthcare services holding company that owns and operates businesses utilizing technology-enabled solutions to improve quality, increase efficiency and reduce costs in the delivery of healthcare. Prior to launching Accountable Health Solutions, Mr. Blair served as Chief Executive Officer of Catalyst Health Solutions, Inc. from its founding in 1998 and public Nasdaq listing in 1999 through its sale in 2012. Through Mr. Blair's leadership, Catalyst experienced significant growth in annualized revenues, entered the Fortune 500, delivered strong cumulative stockholder returns and successfully integrated over a dozen M&A transactions. Catalyst earned numerous prestigious healthcare and financial industry awards, including Fortune's World's Most Admired Companies in 2012 and Fortune's Fastest Growing Companies in 2005, 2008, 2009, 2010, and 2011. Mr. Blair was also listed among CEO Magazine's Most Respected CEOs in 2010. Mr. Blair holds a B.A. in Finance from Clemson University.
We believe that Mr. Blair's extensive experience in evaluating, operating, transacting, and governing healthcare services companies for the benefit of shareholders, along with his wide network of relationships with executives and management teams across all aspects of the healthcare services industry make him uniquely qualified to lead our board.
Martin J. Payne, our President and director, has more than 25 years of experience in healthcare services. Since 2013, Mr. Payne has served in executive leadership positions at MedX, Comprehensive Clinical Solutions and HRGi, where he led strategic and operational transformation efforts of these diverse healthcare services companies. From 2008 to 2012, Mr. Payne worked together with Mr. Blair at Catalyst Health Solutions, leading the highly value-accretive M&A transactions and integrations of HospiScript, IPS, Total Script, InPharmative, Future Scripts, Walgreens Health Initiatives, and RegenceRx, which contributed to significant growth in Catalyst's stock price during such time period. Prior to his tenure with Catalyst, Mr. Payne served in executive leadership roles at Coventry Health Care, Hanger Orthopedic Group, and United Health Group. Mr. Payne currently serves as the Chairman and Chief Executive Officer of Stick and Rudder Films, an entertainment company. Mr. Payne started his career in the British Royal Navy as a helicopter pilot and an infantry officer with worldwide postings in Africa, Asia, Europe, and the United States on exchange with the U.S. Air Force. Mr. Payne is a graduate of Britannia Royal Naval College and the University of Essex.
We believe that Mr. Payne's extensive history of leading value-creating transactions and transformations and executive leadership experience within the healthcare industry make him well qualified to sit on our board.
Joshua B. Lynn, our Chief Financial Officer, has over a decade of experience in finance and healthcare investing. Since 2020, Mr. Lynn has served as Managing Partner of Great Meadows Management, a strategic advisor to private equity firms and other principal investors. From 2012 to 2020, Mr. Lynn was an investor at Caspian Capital LP, an opportunistic credit fund where he ultimately served as a Managing Director, covering the firm's healthcare portfolio. Over the course of his investing career, Mr. Lynn has served as a board observer of HRGi and MedX, where he played a role in both strategy and financing programs. Prior to Caspian, Mr. Lynn was a credit analyst at Bain Capital Credit, covering healthcare from 2006 through 2008. From 2009 through 2010, Mr. Lynn was a Senior Advisor at the United States Department of the Treasury. Mr. Lynn received his B.A. from Emory University and his M.B.A. from the Wharton School of the University of Pennsylvania.
Tao Tan, our Chief Operating Officer, has more than a decade of experience across finance, strategy and business transformation. Until 2020, Mr. Tan was an Associate Partner at McKinsey & Company's New York office. At McKinsey, Mr. Tan led teams across the firm's transformation and private equity & principal investor practices, where he drove comprehensive performance transformation and turnaround programs for companies with revenues ranging from $200 million to $25 billion across multiple industries and continents. Most recently, Mr. Tan helped found, launch and lead McKinsey's SPAC service line, and served in a leadership role in McKinsey's COVID-19 client response team. Prior to McKinsey, Mr. Tan was a Senior Associate at Rose Tech Ventures, where he led the firm's first-round investment in JUMP Bikes, which was subsequently sold to Uber in 2018. Prior to Rose Tech Ventures, Mr. Tan served in investment banking and capital markets roles at Bank of America Merrill Lynch and Lehman Brothers. Mr. Tan received his B.A. and his M.B.A, both with honors, from Columbia University in the City of New York, where he was an Erwin Wolfson Scholar and a Toigo Foundation Fellow.
Michael P. Donovan has been a finance executive, director and investor in a series of public and private healthcare services companies beginning in the early 1990s. Mr. Donovan was a co-founder and board member of Gateway Health Partners from its founding in 2014 until its sale in 2017. Mr. Donovan currently serves on the boards of Accountable Health Solutions and Ontario Ventures, LLC, both of which hold private healthcare services investments. Previously, Mr. Donovan was the Executive Vice President and Chief Financial Officer of Catalyst Health Solutions, Inc. Mr. Donovan started his financial services career as a certified public accountant with KPMG, LLP.
We believe that Mr. Donovan's extensive experience and knowledge of the healthcare industry make him well qualified to sit on our board.
Brian T. Griffin has served as the Chief Executive Officer of Advanced Dermatology and Cosmetic Surgery since September 2020. Mr. Griffin previously served as Chairman and Chief Executive Officer of Diplomat Pharmacy from June 2018 until its acquisition by Optum Rx, a subsidiary of UnitedHealth Group, in February 2020. Prior to his role at Diplomat, Mr. Griffin served since March 2018 as Executive Vice President and Chief Executive Officer for IngenioRx, the pharmacy benefit manager he led the building and launch of for Anthem. For the previous three years, Mr. Griffin led Anthem's commercial and specialty business division. He joined Anthem in 2013 as President and Chief Executive Officer of its second-largest affiliated health plan, Empire BlueCross BlueShield. Before his time at Anthem, Mr. Griffin spent 25 years at Medco Health Solutions, which was acquired by Express Scripts in 2012. In more than a decade as president of Medco's health plan division, Mr. Griffin managed relationships with national and regional health plans, BlueCross BlueShield plans, commercial insurance carriers, consumer-driven plans and third-party administrators.
We believe that Mr. Griffin's extensive history of leading companies in the healthcare industry make him well qualified to sit on our board.
Jeanne L. Manischewitz is an experienced fiduciary and investment professional with over 25 years in the financial services industry. Most recently she spent 15 years at York Capital Management where she was a portfolio manager and a partner of the firm until September 2020. During that time, she also served on the firm's ESG committee and was a steering committee member of the Women's Network. Prior to her time at York Capital Management, Ms. Manischewitz spent a total of seven years as a senior credit analyst at Moore Capital Management and Halcyon Capital Management. Ms. Manischewitz started her career on Wall Street as an investment banker at Salomon Smith Barney. Ms. Manischewitz received her undergraduate degree from Princeton University.
We believe that Ms. Manischewitz's strategic investment expertise makes her well qualified to sit on our board.