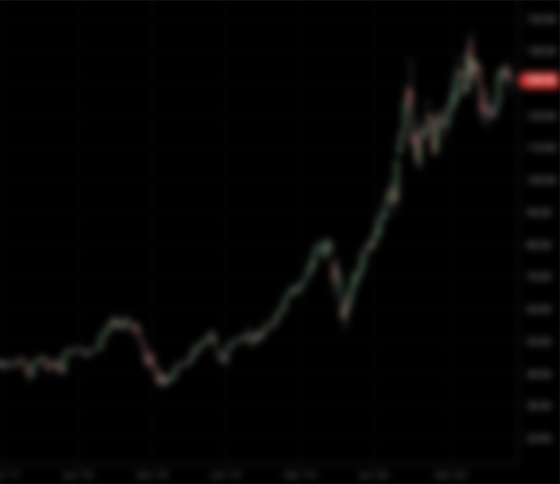 Raised

$91M

CIK

1824884

Focus

Healthcare, Telemedicine, Technology, Artificial Intelligence
Kevin Chen has been our Chairman of the board of directors and Chief Executive Officer since September 2020. Mr. Chen has been serving as Chief Investment Officer and Chief Economist of Horizon Financial, a New York based investment management company that offers cross-border investment solutions to global financial institutions and individuals, since May 2018, where he is responsible for advising clients in investing healthcare facilities in the United States. Mr. Chen has also been serving as a board member of Horizon Global Access Fund (Cayman), a segregate portfolio of Flagship Heathcare Properties Fund, a leading U.S. Heathcare REIT, since February 2019. Previously Kevin served as a senior portfolio manager of Credit Agricole/Amundi Asset Management from August 2008 to October 2011, a director of Asset Allocation of Morgan Stanley from August 2004 to August 2008, and a manager of China Development Bank from September 1998 to August 2000. Kevin is an Adjunct Associate Professor at New York University, and Co-Founder and Vice-Chairman of the Absolute Return Investment Management Association of China. Kevin has also been a guest speaker at Harvard University, Fordham University, Pace University, and IESE Business School. He is a former member of the Adjunct Advisory Committee and former Interim Head of the Private Sector Concentration program of Master of Science in Global Affairs, New York University. He is a Member of the Economic Club of New York, Co-Chair of the New York Finance Forum, Fellow of the Foreign Policy Association, Member of the Bretton Woods Committee, Editorial Advisory Board Member of the Global Commodity Applied Research Digest (GCARD) at JP Morgan Center for Commodities (JPMCC) at the University of Colorado Denver Business School. Kevin obtained his PhD in Finance from the Financial Asset Management Engineering Center at University of Lausanne, Switzerland in 2005, Master's degree in Finance, Center for Economic Research, Tilburg University in the Netherland in 2001, and B.A. degree in Economics from the Renmin University of China in China in 1998. We believe Mr. Chen is well qualified to serve as a director due to his experience in financing and investing acquired over the course of his career spent working in financial institutions.
Christine Zhao has served as our Chief Financial Officer and a Director since September 2020. Since September 2016, Ms. Zhao has been a Venture Partner at Yuan Ming Capital, a cross-border healthcare VCPE fund, where she focuses on healthcare services, medical devices and diagnostics sectors, across early to late-stage acquisition opportunities. She is a Board member of Nasdaq-listed bio-pharmaceutical company BeyondSpring Inc. (NASDAQ: BYSI), which develops innovative immuno-oncology cancer therapies. Previously, from November 2015 to December 2019, she served as Chief Financial Officer for two large PE-backed growth-stage companies, including Best Inc., a pre-IPO logistics technology company in China with major investors including Alibaba, Softbank, Goldman, IFC, among other large PE funds, which later priced its initial public offering at a valuation over $3 billion (NYSE: BEST). Prior to this, she served as a Managing Director of Bank of America Merrill Lynch and an Executive Director of JPMorgan, where she held senior positions at headquarters and global corporate and investment banking units, across a broad spectrum of functional areas including Treasury, liquidity products, capital management, risk management, and as regional CFO/COO in transaction banking and corporate banking units. She also worked at American Express in various capacities including corporate strategic planning and venture investing from March 2003 to March 2008. Early in her career, Ms. Zhao worked in investment banking at Goldman Sachs and in corporate finance/corporate development at FedEx. She has worked in New York, London, Singapore, Hong Kong and China, and has managed teams across four continents. Christine received an MBA from Harvard Business School in 2002, a master's degree in Economics and Finance from University of Alabama in 1997 and a bachelor's degree in Economics with distinction from Fudan University in China in 1995. She is a Board member of the Chinese Finance Association, a non-profit organization with over 7,000 members worldwide, and a Board member of the Asian Pacific American Advocates (OCA) Westchester & Hudson Valley Chapter. She is also a founding Board Member of the American Chinese Unite Care (ACUC), a charity coalition of 159 community organizations which has raised $5.8 million in funds and personal protective equipment for tri-state area medical workers and first-responders in COVID-19 relief since March 2020. We believe Ms. Zhao is well qualified to serve as a director due to her experience in strategy and investing acquired over the course of her career spent working in private equity, as a financial officer and as an investment banker.
Bob Ai will serve as one of our directors following the completion of this offering. Mr. Ai has served as a managing director of Solebury Trout, which provides investor relations, corporate communications and market access to private and public companies across industry sectors since September 2016. He focuses on Sino-U.S. cross-border banking, strategic consulting services and investor relations. Prior to this, Mr. Ai served as a Managing Director and a Senior Biotech Analyst of WallachBeth Capital, a boutique broker-dealer. From February 2011 to June 2012, he served as Chief Financial Officer of Aoxing Pharmaceutical, an NYSE-listed Chinese specialty pharmaceutical company at the time. He also served as a Principal of Merlin Nexus, a crossover life science private equity firm, from March 2007 to January 2011, and served as a Senior Equity Analyst of Bennett Lawrence and Merlin Biomed Group, both asset management firms. Mr. Ai received his Ph.D. and MBA degrees from Penn State University in in 1992 and 2001, respectively, and did postdoctoral training at the University of Pennsylvania. He has published eight articles in peer-reviewed scientific journals and also won the prestigious Ray Wu scholarship for outstanding Chinese student to study abroad. Bob holds Series 7, 63, 79, 86, and 87 securities licenses and is affiliated with Solebury Capital, a registered broker-dealer. We believe Mr. Ai is well qualified to serve as a director due to his experience in management and investing acquired over the course of his career spent working in asset management firms.
Dr. Gang Li will serve as one of our directors following the completion of this offering. Dr. Li has been a physician partner and Education Director at the Comprehensive Spine and Sports Center since July 2012, one of the largest pain management and sports medicine center in Silicon Valley, which provides comprehensive and multidisciplinary pain management services. He has also been serving as an adjunct clinical faculty at Stanford University Pain Management Center since July 2013, where he teaches Stanford residents and fellows on the cutting-edge pain management knowledge and techniques. He has published 15 papers in prestigious peer-reviewed international medical journals and 13 abstracts in national and international conferences on topics ranging from pain management, regenerate medicine, healthcare risk stratification to molecular mechanisms and pharmacological intervention for aging, obesity and diabetes. Dr. Li has also been serving as Chief Medical Officer of iHealth Frontier, an innovative start-up focusing on improving the healthcare outcome with healthcare analytics and infrastructure software for ACOs (Accountable Care Organizations) (Medicare and commercial), IPAs (Independent Physician Associations) and commercial payers, while reducing the overall costs. Dr. Li is a board certified, Harvard-trained anaesthesiologist and a Stanford-trained interventional Pain Medicine specialist. He completed his anaesthesiology residency from Massachusetts General Hospital/Harvard Medical School in 2010 and his fellowship in Multidisciplinary Pain Management at Stanford University School of Medicine in 2011. Prior to the specialty training, he graduated from Peking Union Medical College in China in 1997 with a medical degree. Dr. Li received his PhD degree in neuropharmacology of Aging and metabolic disorders from the University of Florida in 2003. We believe Mr. Li is well qualified to serve as a director due to his experience in management acquired over the course of his career spent working in start-up healthcare companies, and extensive network of entrepreneurial physicians.
Jiuji Yan will serve as one of our directors following the completion of this offering. Mr. Yan is a software architect and senior software engineer. He has more than 20 years experiences as a developer, architect and senior IT manager in healthcare, insurance and finance industries. Mr. Yan has served as senior software engineer of Smartlink Health Solution and Weill Cornell Medicine since June 2017, focusing on the integration of various EMR/EHR systems and the promotion of healthcare standards. Prior to that, from January 2013 to May 2017, Mr. Yan served as Chief Technology Officer of Wellong eTown International Logistics(hletong.com), an ecommerce platform company in China, where he led a large team of IT professionals to develop a leading logistic platform for financing, transaction and transportation of commodities, and launched over 25 patents to protect the business model, algorithms and new software patterns. Prior to this, Mr. Yan worked for Mount Sinai Medical Center as a senior software specialist from August 2010 to December 2012 where he led a team to design and develop portals for the institution. Earlier in his career, Mr. Yan also worked for Columbia University, Prudential Financial and Country-Wide Insurance Company as software engineer/architect from May 1999 to August 2010. Mr. Yan was a Ph.D. candidate in Chemical Engineering at Polytechnic University. Mr. Yan received his master's degree in Systems Engineering from New York University in 2009 and a master's degree in Process Engineering from Chinese Academy of Sciences in 1989. Mr. Yan obtained his bachelor's degree in chemical engineering from Tsinghua University in 1986. We believe Mr. Yan is well qualified to serve as a director due to his experience in healthcare (particularly in hospital information management system architect), insurance and finance industries.