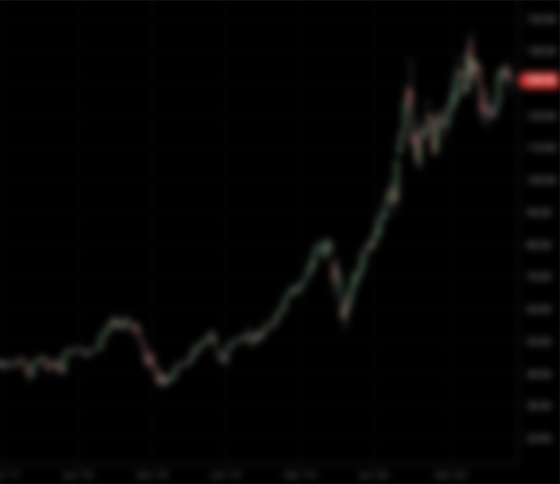 Natural Order Acquisition Corp.
Raised

$230M

CIK

1824888

Focus

Sustainability, Food, Technology
Paresh Patel. Paresh is our co-founder and has been our President, Chief Executive Officer and Director since our inception in August 2020. Paresh has managed his private investment office, Sandstone Investments, since 2014. From 2005 to 2014, Paresh was the founder and Managing Partner of Sandstone Capital, an investment fund managing more than $1.0 billion and focused on long-term investments in public and private companies in Asia. Sandstone invests in a wide range of industries with a focus on pharmaceuticals, financial services and technology. From 2000 to 2004, Paresh was the founder of Sparta Group, a multi-billion dollar family office. Paresh's more notable private investments include Bharat Financial (IPO 2010), A123 Systems (IPO 2009), Tejas Networks (IPO 2014), AU SFB (IPO 2014), Relicore (acquired by Symantec in 2006), Airvana (IPO 2007), and Flipkart (acquired by Walmart in 2018), Simulate (formerly NUGGS), VelocityDx, and GrapheneDx. Paresh has served on the board of several public and private businesses in the US and India. Paresh also served as a director for Harvard Business School India and was an Executive Producer of the 2018 documentary film, "The Game Changers" that advocates the health benefits of a plant-based diet for high performance athletes as well as for general population. Paresh received an MBA from the Harvard Business School and a BA from Boston College.
Marc Volpe. Marc has been our Chief Financial Officer since September 2020. From November 2016 to September 2020, Marc was the Chief Financial officer of Quantopian, Inc. a financial technology company that operated in the asset management space. From December 2013 to October 2016, Marc was the Chief Financial Officer of Fort Warren Capital Management, LP, where he assisted in the launch of that firm's hedge fund in 2014. He also served as the Chief Compliance Officer at Regiment Capital, a multi-billion dollar credit hedge fund advisor located in Boston, and was a manager in the audit practice at PricewaterhouseCoopers, where he began his career in 1997. Marc received his MBA from the Wharton School at the University of Pennsylvania with a concentration in Finance, and a BA from Bryant University with a concentration in Accounting. He is a Certified Public Accountant.
Sebastiano Cossia Castiglioni. Sebastiano is our co-founder and has been our chairman of the board since October 2020. He is an entrepreneur, activist, and advisor to businesses, governments, and nonprofits around the world. For many years, he has been an investor in a wide range of fields, from bioscience to food, from agriculture to technology. Directly or through his partnerships, Sebastiano is an investor in over 60 companies in the plant-based food and beverage sector. In December 2017, he founded a private investment fund, Dismatrix, and has served as its director ever since. In that same year, Sebastiano joined NRS New Reality Solutions, a convergent innovation platform leveraging bioscience and data science, as a Senior Advisor and an investor. Since April 2019, he has also been a partner in the Blue Horizon Group, a leading worldwide investor in plant-based companies. Since October of the same year, he has served as the co-managing partner and director of Dismatrix Group, which focuses on venture capital and private equity investments across tech, consumer, and food revolutions, including alt-proteins. Sebastiano is also a co-owner and honorary chairman of Querciabella, a Tuscan organic, biodynamic, and vegan winery that has garnered international acclaim. He recently founded the gluten-free pasta brand Bontasana, and Skyrunner Foods, a revolutionary baby food company. A longtime animal rights activist, Sebastiano supports several global nonprofits working to end the exploitation of animals. He serves on the boards of Animal Outlook (since 2018) and the Culture & Animals Foundation (since 2018) as well as on the advisory boards of the Sea Shepherd Conservation Society (since 2008), Animal Equality (since 2019), the International Anti-Poaching Foundation (since 2020), and Project Coyote (since 2020). In 2020, Sebastiano founded the Plant-Based Empowerment Foundation, a nonprofit operating in rural Senegal that is dedicated to providing children and women access to education, healthcare, and nourishing plant-based food. Sebastiano served as advisor to Italian Prime Minister Matteo Renzi from 2014 to 2016.
Non-Employee Directors
Max H. Bazerman. Max, who will become our director on the effective date of the registration statement of which this prospectus is a part, has been a Jesse Isidor Straus Professor of Business Administration at the Harvard Business School since 2000. His recent books include Better, Not Perfect (2020), The Power of Experiments (2020, with Michael Luca), The Power of Noticing (2014), Judgment in Managerial Decision Making (2013, with Don Moore), and Blind Spots (2011, with Ann Tenbrunsel) and has published over 250 papers. Max has been at Harvard Business School since 2000, and before that was a Professor at the Kellogg Graduate School of Management at Northwestern University (1985-2000), and an Assistant Professor at the Sloan School of Management at MIT (1983-1985), the School of Management at Boston University (1981-1983), and the Business School at the University of Texas (1979-1980). Max received an honorary doctorate from the University of London, the Life Achievement Award from the Aspen Institute's Business and Society Program, the Distinguished Educator Award from the Academy of Management, the Academy of Management Career Award for Scholarly Contributions to Management, and the Lifetime Achievement Award from the Organizational Behavior Division of the Academy of Management. His professional activities include projects with Abbott, Aetna, AIG, Alcar, Alcoa, Allstate, Ameritech, Amgen, Apax Partners, Asian Development Bank, AstraZeneca, AT&T, Aventis, BASF, Bayer, Becton Dickenson, Biogen, Boston Scientific, BP, Bristol-Myers Squibb, Business Week, Celtic Insurance, Chevron, Chicago Tribune, City of Chicago, among others. Max's consulting, teaching, and lecturing includes work in 30 countries. Dr. Bazerman earned a BS from the Wharton School at the University of Pennsylvania, MS and Ph.D. from Carnegie-Mellon University.
Jaspaul Singh. Jaspaul, who will become our director on the effective date of the registration statement of which this prospectus is a part, has served as the Chairman and CEO of Interon Laboratories, a pre-clinical biotechnology company focused on novel therapeutics in neurobiology and immunology, since September 2020. Prior to Interon, from 2017 to 2020, Jaspaul was a private investor. From 2013 to 2017, Jaspaul was the Founder, Managing Partner, and Portfolio Manager of Fort Warren Capital Management, a Boston-based hedge fund that invests opportunistically long/short across the capital structure in complex, event-driven, distressed, and special situations. Previously, from 2007 to 2013, Jaspaul was Senior Investment Analyst at Regiment Capital Advisors, a credit hedge fund that was spun out of Harvard Management Company. While at Regiment, Jaspaul led investments in the basic industrials, paper/packaging, business services, specialty finance and selected healthcare and consumer sectors. Prior to Regiment, from 2002 to 2006, Jaspaul was a Senior Analyst at Hammerman Capital Management, a capital structure arbitrage fund. Jaspaul began his career as an Analyst in the Investment Banking Division of Goldman Sachs. Jaspaul is a member of the National Board of Advisors of the Sikh Coalition, a civil rights advocacy group. He is also a life member of the Council on Foreign Relations. Jaspaul received his MBA from Harvard University, an MPHIL from the University of Cambridge (UK), and a BA with Honors from the University of Pennsylvania, where he was a University Scholar.
Gene Baur. Gene, who will become our director on the effective date of the registration statement of which this prospectus is a part, has served as the President of Farm Sanctuary since 2002. Co-founded by Gene in 1986, Farm Sanctuary is an advocate for policies that support animal welfare, animal protection, and veganism. Since the mid-1980s, he has traveled extensively, campaigning to raise awareness about the abuses of industrialized factory farming and the system of cheap food production. Gene has published two books, Farm Sanctuary: Changing Hearts and Minds About Animals and Food (Simon and Schuster, 2008) and Living the Farm Sanctuary Life (Rodale, 2015), which he co-authored with Forks Over Knives author Gene Stone. Gene received his BA in Sociology from California State University, Northridge and an MA in Agricultural Economics from Cornell University.